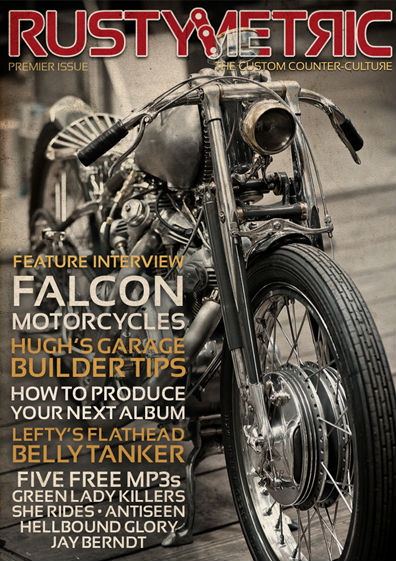 "Forward thinking interviews and character driven content."
A new digital magazine from the guys at Rusty Knuckles called Rusty Metric will be launching online tomorrow. The first issue looks to be packed with great content that follows in Rusty Knuckles motors, music and moonshine (lifestyle) content model.
Some highlights include a 20 page interview with the guys at Falcon motorcycles featuring plenty of juicy photos of their amazing custom motorcycles, regular tips for garage builders (this issue will cover re-phasing an XS650…perfect for my project!), free MP3's and some cool music lifestyle articles.
The 50+ page Rusty Metric magazine will be available for download for a measly $1 so don't be a tight arse, empty out your piggy bank and download yourself a copy. Issue one is available from August 01 2011.