Earlier this year Return of the Cafe Racers had the honour of co-hosting the Australian premiere of Oil in the Blood. The feature-length documentary takes you on a world tour to meet with some of the key influencers, builders and artisans in the "new wave" custom motorcycle scene. To complement the Australian screenings we flew director Gareth Roberts across the pond to speak with local enthusiasts about the film. For those who haven't been lucky enough to attend any of the screenings, Oil in the Blood is now available to purchase online. To commemorate the film's official global release Gareth and I discussed the making of his unique motorcycle movie.
Please tell everyone a bit about your history with motorcycles and filmmaking.
I've been riding motorcycles since I was fifteen and ridden most kind of bikes over the last thirty-odd years. When Quadrophenia came out, I was a self-proclaimed Mod so the first bikes I rode were old Vespas and Lambrettas. A mate of mine at college had an RD250, and he got caught by the police with a tiny of bit of weed on him. In their infinite wisdom, the courts decided to send him to Her Majesty's Pleasure for three months. He was a good kid, and his mum was livid and threatened to sell his bike whilst he was inside, so he asked me to look after it. Which I did – by thrashing it around the neighbourhood like a nutter until he reclaimed it with an extra couple of thousand miles on the clock. That's where my love for 2 strokes came from.
The nineties was spent on sports bikes, culminating in a Ducati 916 SP, the bike I've loved the most ever. I did a lot of track days. I eventually moved up to a Honda RS250, which was the most frightening bike I ever rode. It was a high-siding monster that would spit me into orbit given half the chance. I've always maintained that motorcycles are neutral, they only become dangerous when you ride them dangerously. This was the exception – it was a machine brimming with bad intention. After a season terrifying myself on the 250, I hung up my leathers.
I rode about on a Husky SM610 for a few years, then in 2008 I saw a vintage Honda race bike on a trailer at a service station, and I thought "wouldn't it be cool to have something like that for the road", so I started looking around on the net and found all these people out there building café racers out of unloved old Jap bikes. I saw a lovely CB750 on Return of the Cafe Racers, and that's how my love for custom bikes took hold.
I've currently got a Norton Commando resto-mod, a custom Ducati, a custom Yamaha XJR, a Triumph T140 chop, a Bultaco Astro in bits somewhere, and my wife's Moto Morini 500 in the garage. Oh, and my fifteen-month-old son has his little lawnmower engine powered Triumph Mignon (like a mini Metisse) waiting for him.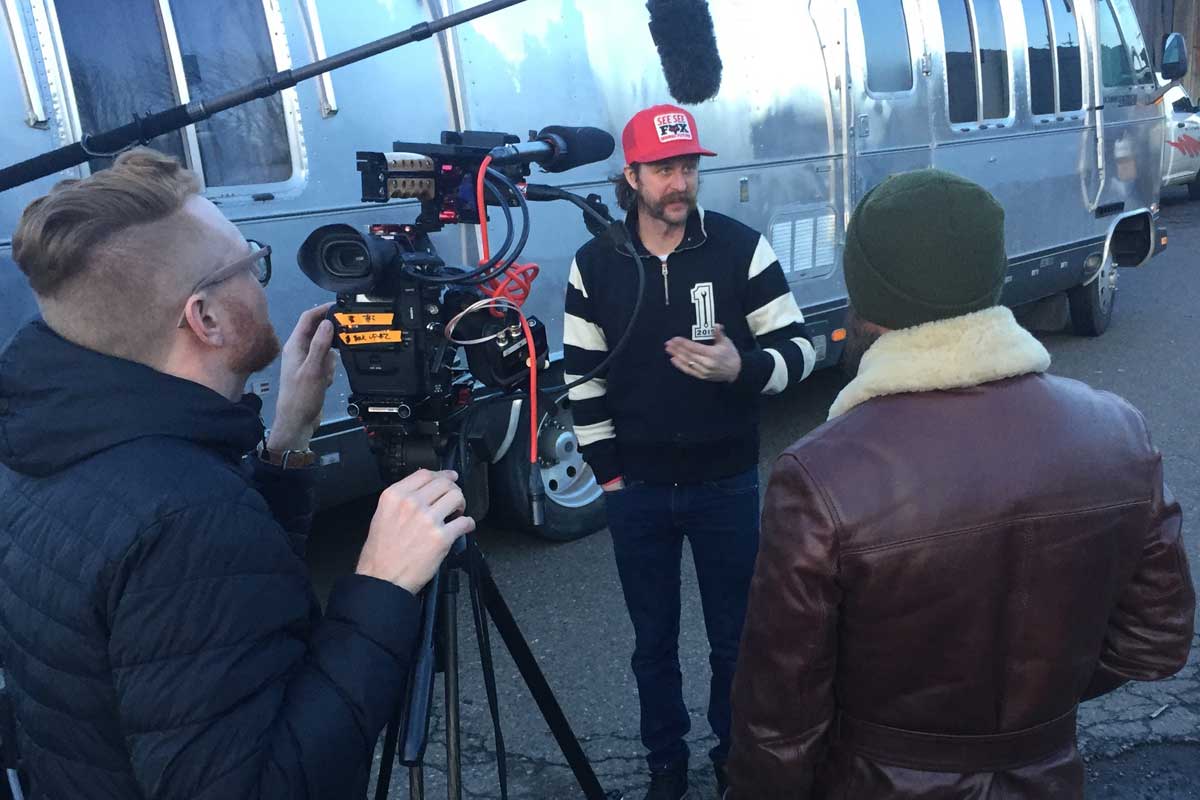 As far as film is concerned, it's all I've ever done. I did film at art college, making a load of really dreadful art films. When I graduated I started working in music videos. I made a video for a friends boyfriends band, it went down well, and I started calling myself a director. I shot over a hundred music videos, moved into TV commercials for a while but I hated it and then transitioned into feature films.
I've been involved in twelve features either as a producer or director, almost all of them Indi Brit flicks. 'Oil In The Blood' was the first time I'd combined my two passions – films and bikes. I'd always kept the two separate; bikes are what kept me sane from the frustrations of work.
How did the Oil in the Blood film come about?
Oil in the Blood came about as I saw the custom culture evolve from being a niche within a niche, into a global phenomenon. A culture that grew out of a rejection of the mainstream motorcycle industry becoming a significant influence on major OEMS. The social aspect of motorcycling was expanding in a progressive and welcoming manner that had largely shaken off the chippy misogyny of the old guard. There was plenty of interesting content out there, but most of it was image or action based short-form, and very little narrative. I felt we were living through the best of motorcycling times, and the story needed documenting.
I pitched it to my boss at the time, and surprisingly he went for it.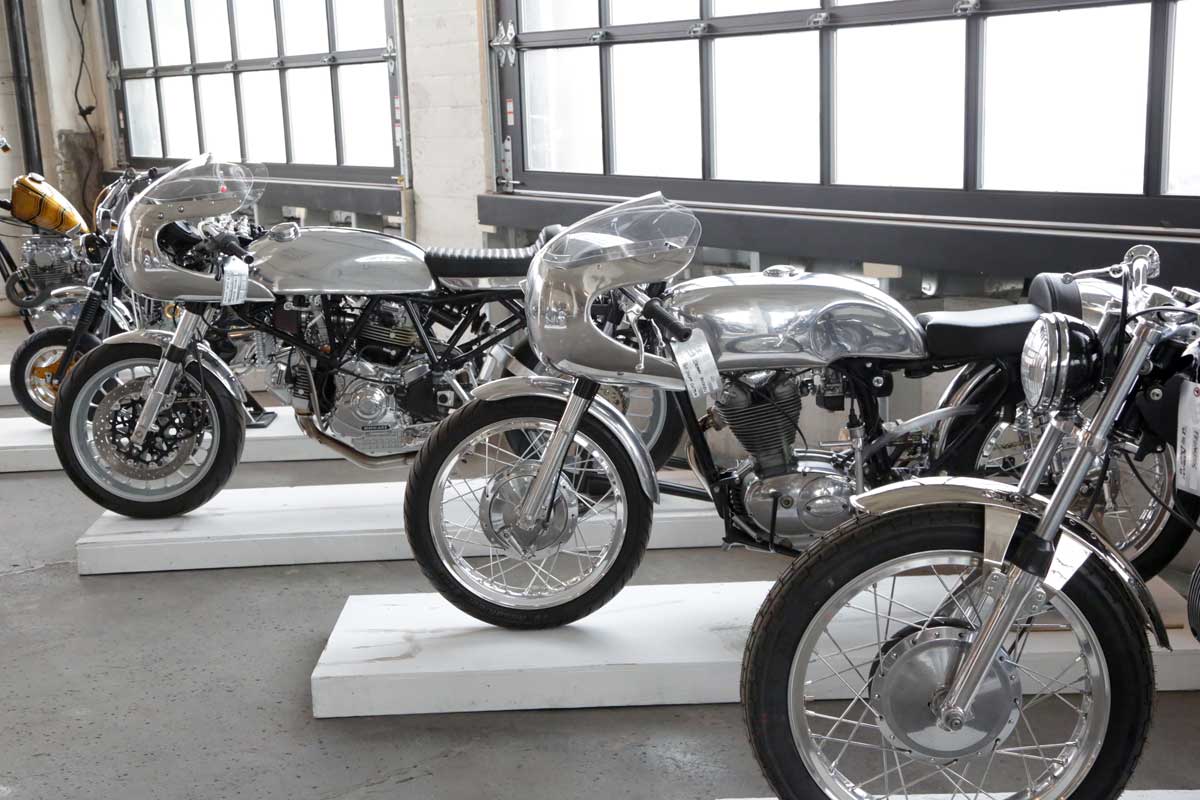 What was your goal with the film?
I wanted the film to be an overview of the culture as a whole, rather than a study of a few specific players. I wanted it to be the voice of the global community, capturing its commonality but also the diversity. I didn't want it to be a singular view, but a multiple view of as many different contributors as possible, hence why there is no narrator or presenter, and why I'm not in it. Anyone who knows me will tell you I'm not shy of an opinion, so I tried not to let my voice cloud the narrative.
I was also adamant that I wanted the film to celebrate the custom culture. I wanted it to be a positive depiction of a positive force within the motorcycle world.
Where did you find your funding for the production?
The film was funded mainly through independent equity that we raised through our production company. We had interest from TV channels and distributors early on, but they always wanted to slot it into the old familiar formula of people shouting and throwing tools at each other, whilst building bikes for movie stars on a seemingly impossible timeline. Either that or have a celebrity presenter. We've seen that stuff a thousand times, and our film wasn't that. So we went at it on our own. We raised funds from private individuals, got help from sponsorship, and poured a ton of our own money into it.
When did you start filming and when did you finish?
We shot our first Oil in the Blood interview with Adam at Untitled Motorcycles in January 2016, and we locked the final edit in January 2019.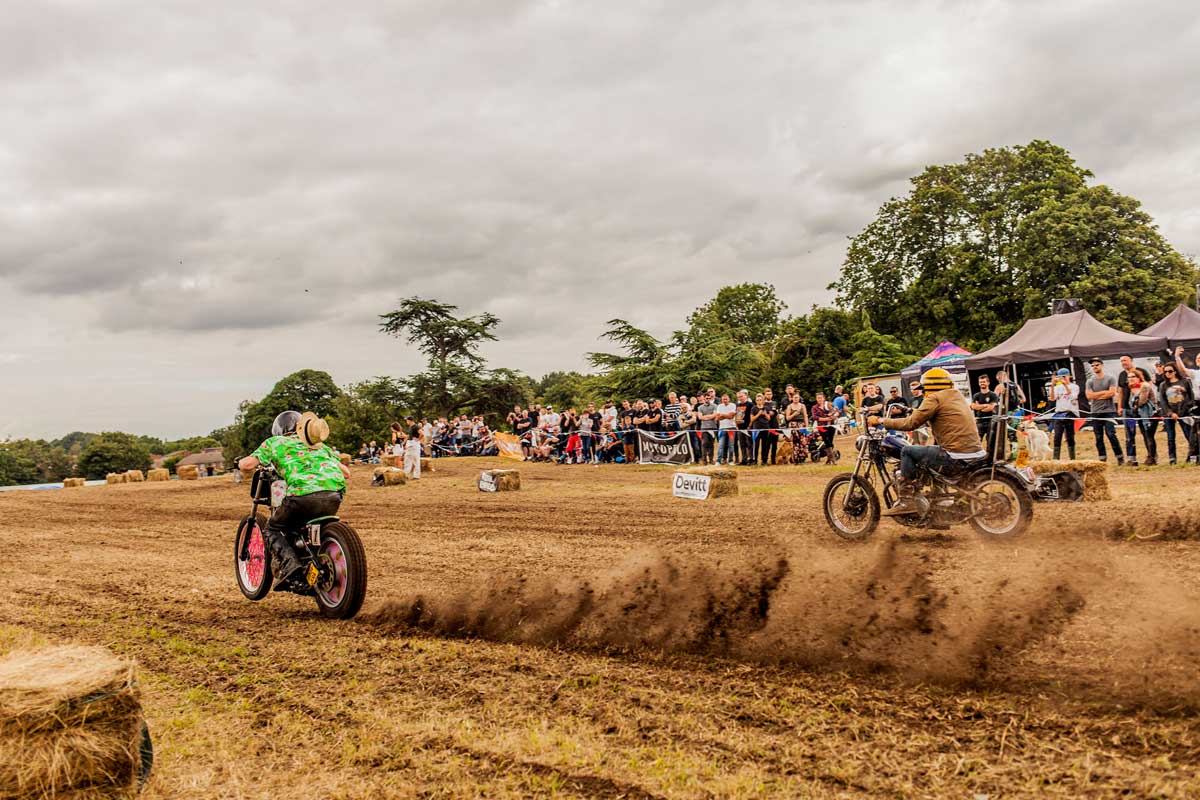 Were there any standout moments during filming?
There were so many. If I had to choose two, they would be the Desert Wolves trip with El Solitario to the Sahara desert, where David Borras and his crew took three heavily modified Harley Davidson Sportsters and rode them from Galicia to the desert. That was an amazing trip and we gleaned some stunning footage. The other was ice racing with builder Ryan Stephen on a frozen river in Wisconsin. He and his cohorts staged an impromptu race meet for us the Sunday after Mama Tried, and we again got some great footage.
How did you choose who to interview and which interview did you enjoy the most?
We started with a list of people we wanted to speak to, and it kept expanding. There are so many interesting people doing really fascinating work within our culture, we could have just kept on and on. To me, there are a number of people we should have interviewed but didn't. It wasn't down to a lack of desire or will, it was in the end down to limitations of budget and logistics.
I enjoyed speaking to everybody. Out of three hundred interviews, there were only maybe three people who were arseholes, and they're not in it! I made some great friends. Craig Rodsmith, Mike Rabidau, Alan Stulberg to mention just three. I really enjoyed speaking to Andy Porter of Trip Out fame, Huey from Sixth Street Specials, and Paul D'Orleans and Chris Hunter gave us fascinating insights. What really struck me was how interesting, interested, and open everybody was. Ian Barry of Falcon, who works very much under the radar and is a very private person, welcomed us into his home and spent hours on camera talking to us. A special mention has to go to Scott, Warren and Maureen at Mama Tried, who were so welcoming to us in Milwaukee, helping us with our logistics when we shot there. They also screened the teaser the year after, and the finished film this year.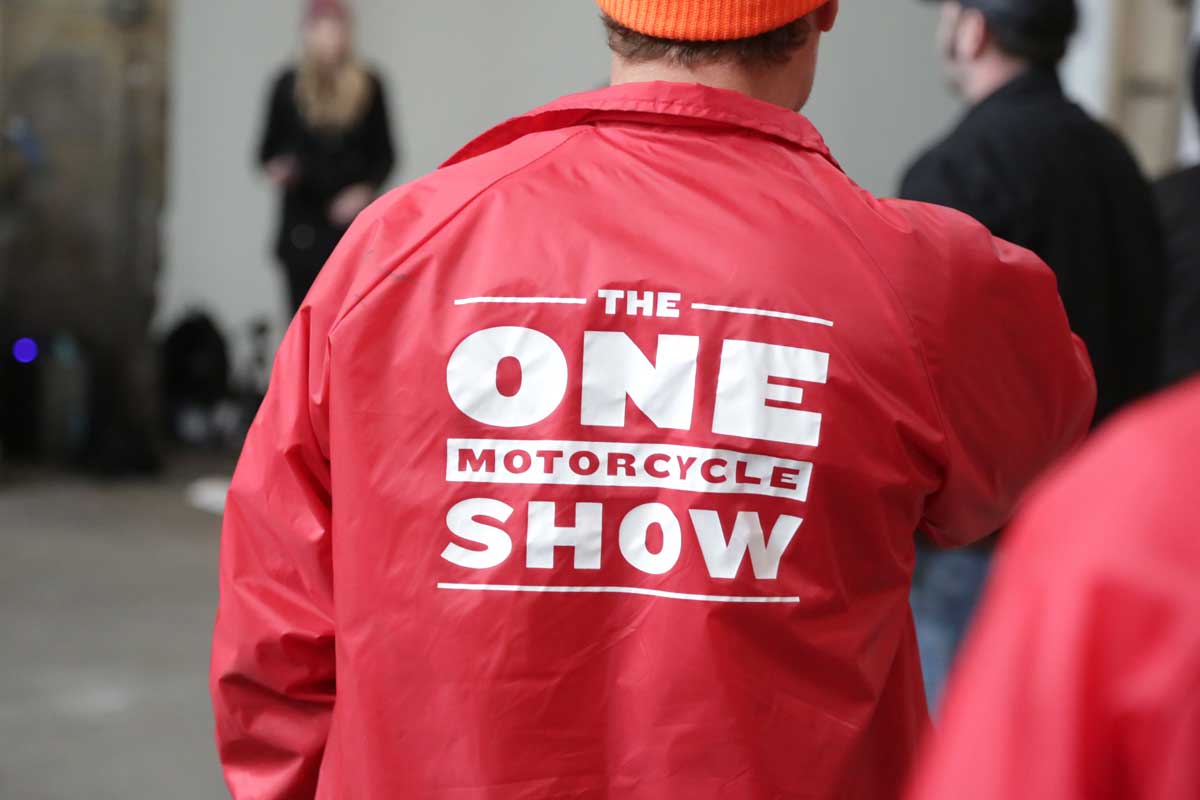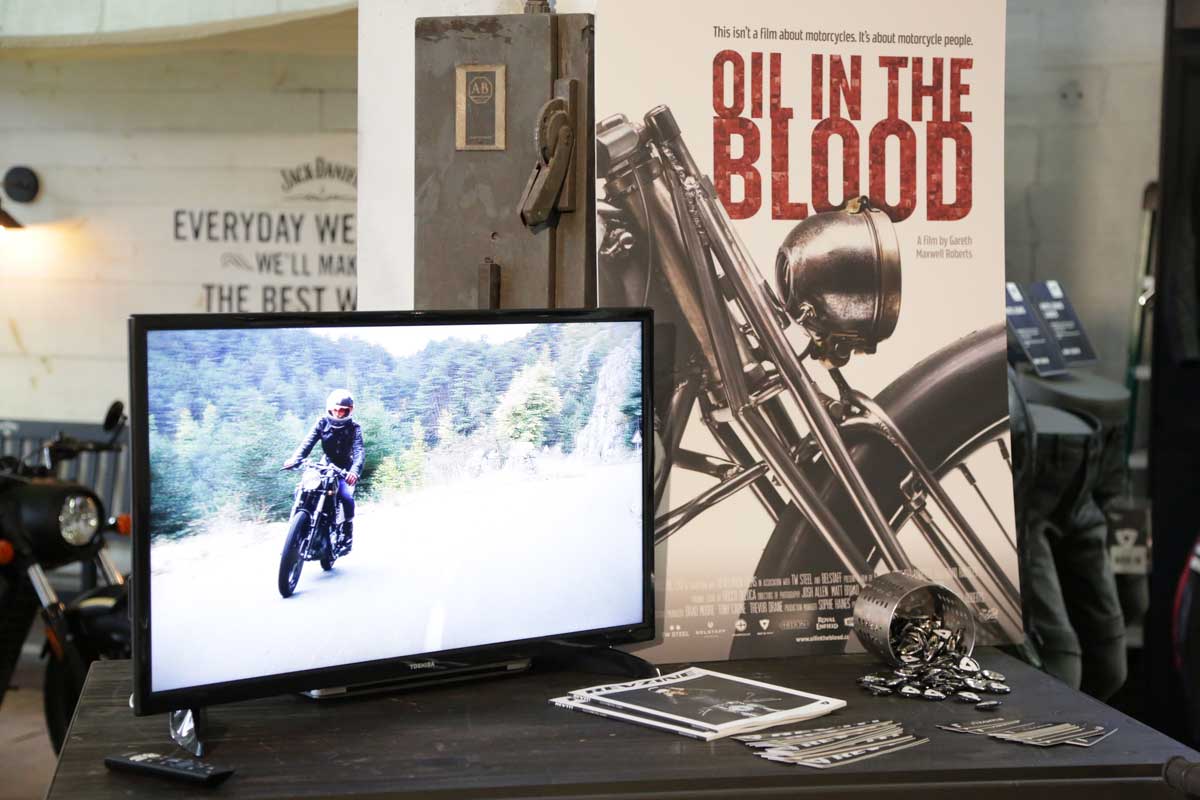 Where did filming take place?
We filmed Oil in the Blood all over Europe, Northern Africa, all over the US, and Japan. We wanted to film elsewhere, Australia particularly, and Asia and South America, and we intended to. But we ran out of money. When we premiered the film in Sydney and Melbourne this year we were at least glad to see a glimpse of Aussie custom culture, but it confirmed what we already knew which was that we should have shot there. But that's the unfortunate reality of independent film making, finance so often tempers ambition.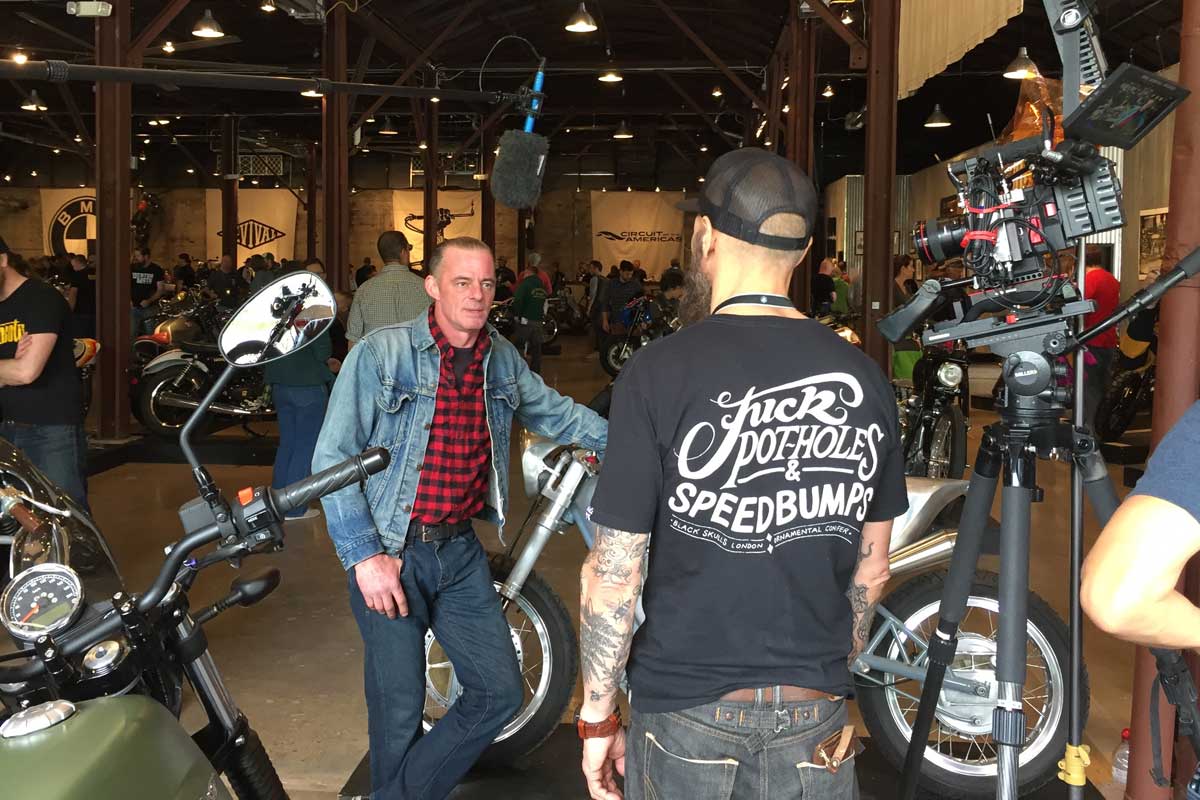 In the film, you examine how mainstream manufacturers have engaged with the scene. Do you feel this is a positive or a negative?
It's a double-edged sword and depends largely on the corporate culture of the specific manufacturer. It's certainly positive that manufacturers are listening to motorcyclists, rather than telling them what they should be riding. It's a positive that there are new models that are sympathetic to the custom culture.
I do worry that some of the bikes offered just give an easy buy-in, rather than genuinely encourage riders to engage with the core values of the custom scene. They satisfy the superficial lifestyle aspect, but not the core integrity of the custom culture. This is particularly evident in how difficult certain manufacturers have made their 'retro-heritage-lifestyle' bikes to chop or modify.
But at the end of the day, a manufacturers business relies on selling motorcycles and bolt-on parts. Triumph have taken heat for their relentless courting of custom culture and was criticised heavily for appropriating the word 'bobber'. But if they'd actually agreed to speak to us (which they refused to despite numerous requests) all they would have needed to point out is that the original Triumph marque went out of business in the early eighties because it didn't respond to market trends and changing consumer wants. What the current Triumph brand is doing is focusing aspects of their business on what they would describe as a 'growing segment'. That's good business.
If you look at the Indian FTR, that is a fantastic motorcycle and is a great example of a manufacturer responding in an insightful and well thought out manner. They produced a bike that has on-point styling cues and can be worked on relatively easily for a modern bike.
What worries me more is the dynamic between the manufactures and certain commentators and influencers. The said commentators and influencers tend to be very uncritical and end up, more often or not, offering little more than cheap advertising for the brands. Certain manufacturers have managed to use influencers and commentators as their proxy PR voices, and the audiences are consequently starved of an accurate appraisal of the bikes themselves. This is not healthy, as the commentators and influencers are a primary source of information for many, and particularly inexperienced riders and new entrants to the culture.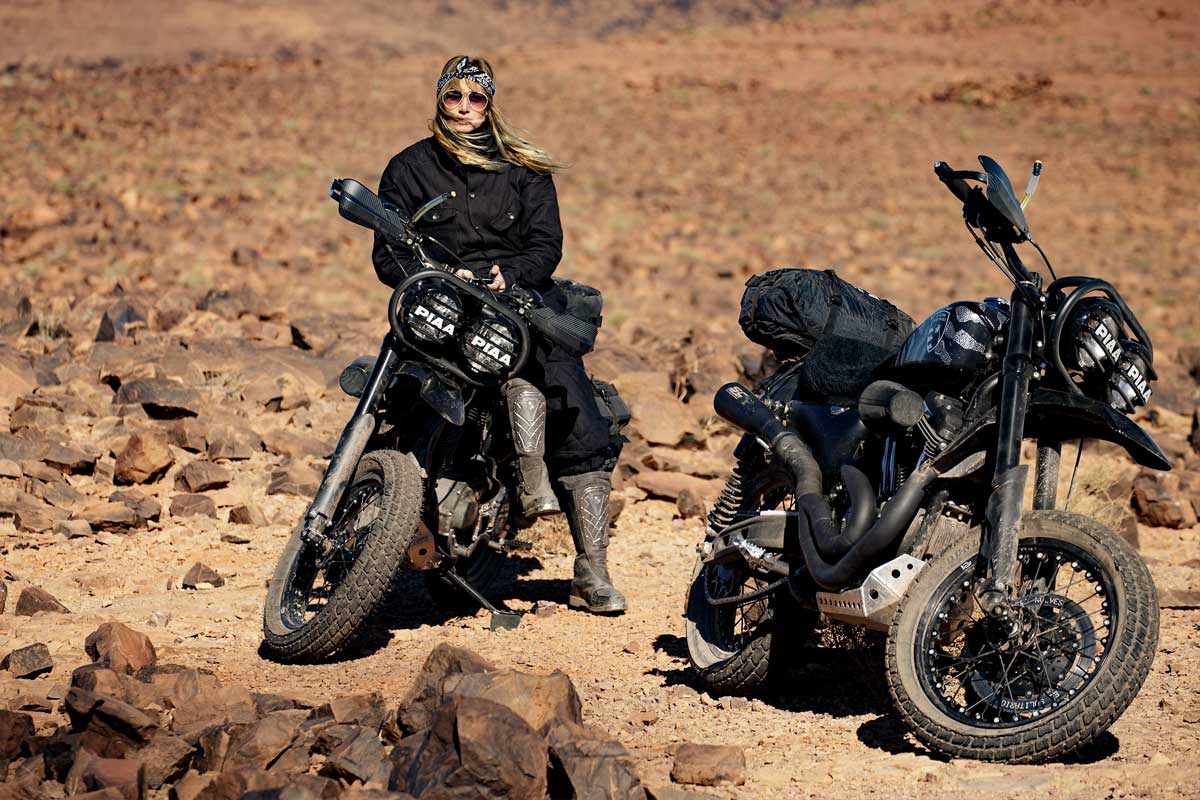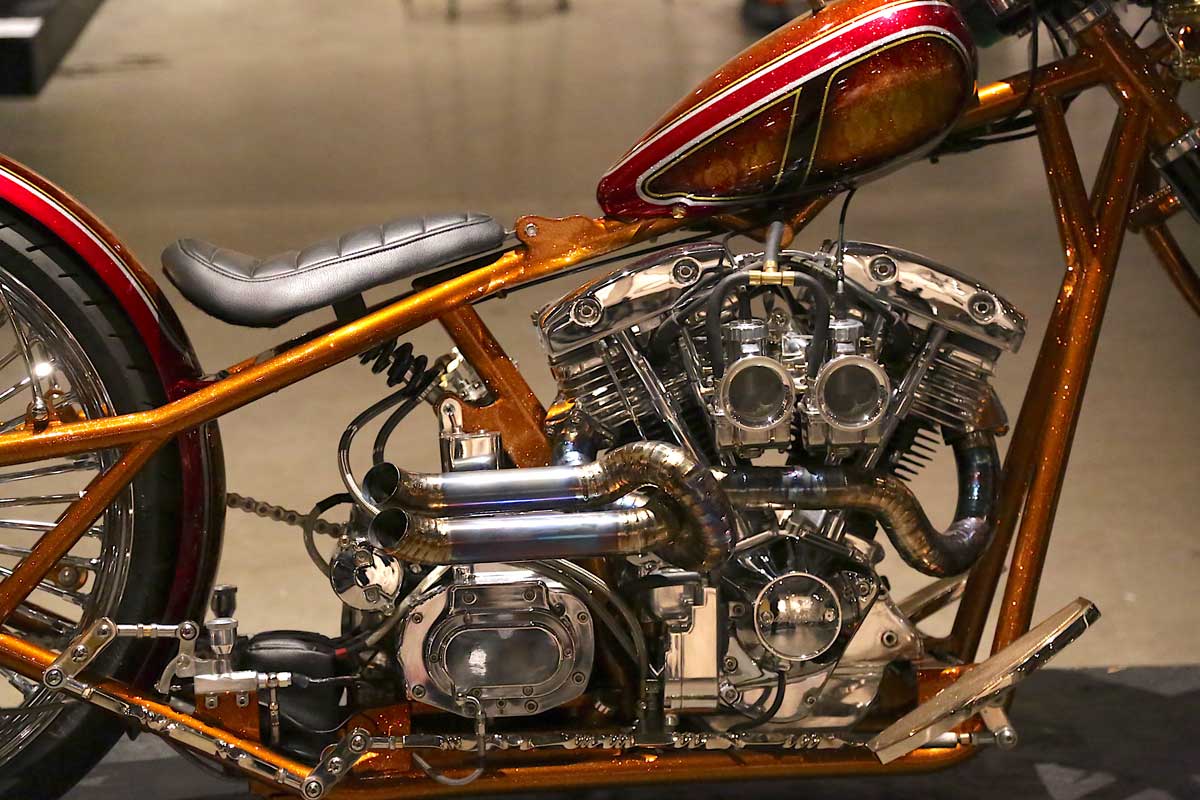 What do you identify as the underlying values of custom culture?
The most overriding value is that of working on your motorcycle yourself. Whether it's a ground-up build with the expertise of Max Hazan, or bleeding your brakes and changing your oil. The custom culture has invited riders to engage with their bikes again, to develop an intimate relationship with their machine, rather than treating it as a disposable appliance. It champions the learning of hands-on mechanical, design, and fabrication skills that for a generation have been discarded and trivialised.
It's a rejection of mass consumerism, that seduces you into riding a bike that's identical to tens of thousands of other bikes. It questions being told by corporations what's the correct and cool bike is to ride, only to be told a year later that the latest model launched is now what you should be riding. It champions individualism, having a bike that is unique to you, that 's an expression of you as an individual.
It also encourages people to look outside of their own box, discover genres and marques that are different from their current preferences. It encourages people to study motorcycles and to absorb influences that lie beyond their specific horizons.
Where will people be able to watch the film now that the screenings are done?
Oil in the Blood has already been screened all over Europe, the US and Australia. It will also be shown in South America and hopefully Japan. So far it's been at special screenings, film festivals and custom bike shows. The response has been overwhelmingly positive.
Oil in the Blood is to be released worldwide on October 14th 2019. It will be available on Amazon and iTunes to download (buy or rent) and to purchase on DVD & Blu-ray.