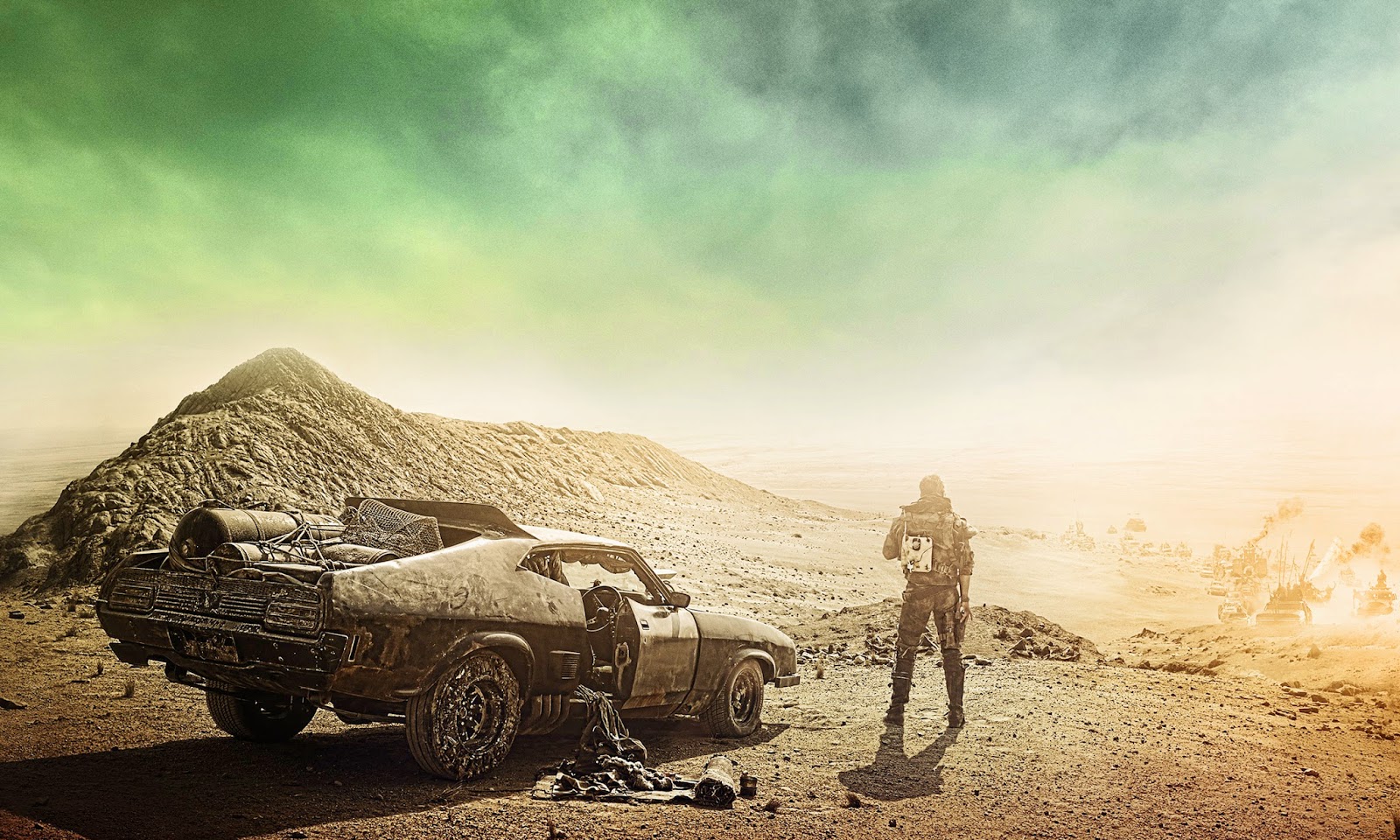 Mad Max Fury Road is due to hit cinema screens in May 2015 and they've just released a trailer to give us a taste of what to expect. I was born in the mid seventies just before the first Mad Max film came out and the original 3 films have always been on my favourites list (Yes, even the 3rd one despite Tina Turner). When I first heard they were making this film I was sceptical of what was going to happen. On one hand I really wanted to see another film in the Mad Max series, but on the other I was afraid it was going to be another remake disaster. Read on to check out the trailer…



"Explosive" would be an understatement. With Tom Hardy and Charlize Theron leading the cast we can expect to see some impressive on screen performances as Max fights for survival in a post apocalyptic earth (formerly outback Australia). Tom Hardy's previous roles as serial criminal Charles Bronson in the movie Bronson and as Bane in the last Batman film were the perfect precursor to a role as the wasteland warrior Max Rockatansky and Charlize is just as capable of kicking as much butt as Max (check out Aeon Flux and Hancock).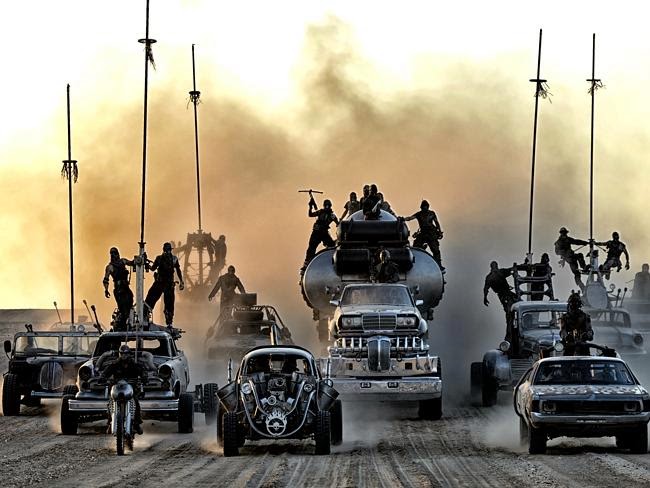 So while the trailer ticks all the right boxes for a Hollywood blockbuster the big question is will it have the same appeal and "true grit" as the original films? One of my favourite things about the Mad Max films was that everything seemed so real. The reason for this was because it all pretty much was. All the stunts were performed by stuntmen, explosions were real, car chases were real and all the crashes were…you guesses it…real. The first Mad Max film was made in an era of Australian film making where there weren't any rules and people didn't get sued every time someone stubbed a toe. A director could tell a stuntman to jump off a 30 foot cliff or to drive a car into a wall at 100 miles per hour and they would. These days stuntmen have been replaced by CG actors whose insurance policies are much easier to manage and rather than going for realism they tend to go over the top and things become a little too sensational.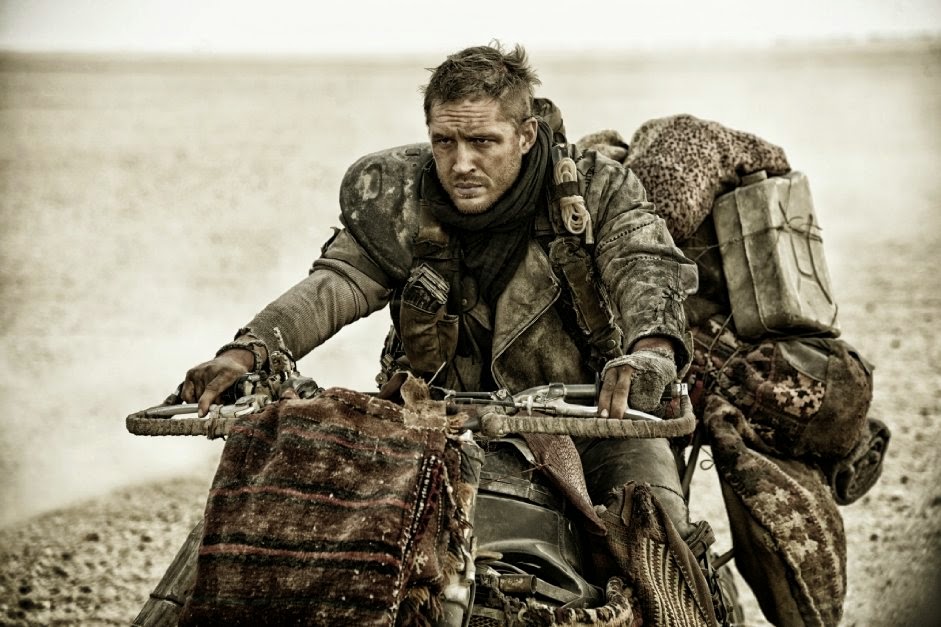 Max on a bike! Where's the Interceptor?
"Mad Max: Fury Road" is the fourth film of George Miller's Road Warrior/Mad Max franchise co-written and directed by Miller. The post-apocalyptic action film is set in the furthest reaches of our planet, in a stark desert landscape where humanity is broken, and most everyone is crazed fighting for the necessities of life.
Within this world of fire and blood exist two rebels on the run who just might be able to restore order… There's Max (played by Tom Hardy from "The Dark Knight Rises"), a man of action and a man of few words, who seeks peace of mind following the loss of his wife and child in the aftermath of the chaos.
And… Furiosa (played by Charlize Theron from "Prometheus"), a woman of action and a woman who believes her path to survival may be achieved if she can make it across the desert back to her childhood homeland.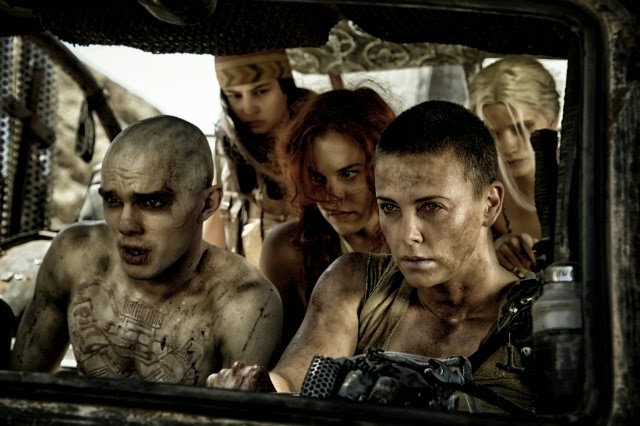 In the first Mad Max film Max and his family were terrorised by a motorcycle gang under the leadership of the Toecutter. Riding their awesome Kawasaki Zeds and Honda Fours like madmen they eventually took Max's wife and sons lives and badly injured his best mate. In the second movie Max fought to help a group of survivors to escape a pack of bandits. Driving off road hot rods, hotted up beach buggys and battle ready motorbikes wasn't enough to stop Max and he fooled the bandits allowing the good folks to get away. In the third film Max had camels and everything ran on the gases extracted from pig sh*t in a world ruled by Tina Turner…not quite what we were all hoping for but still a bit of fun.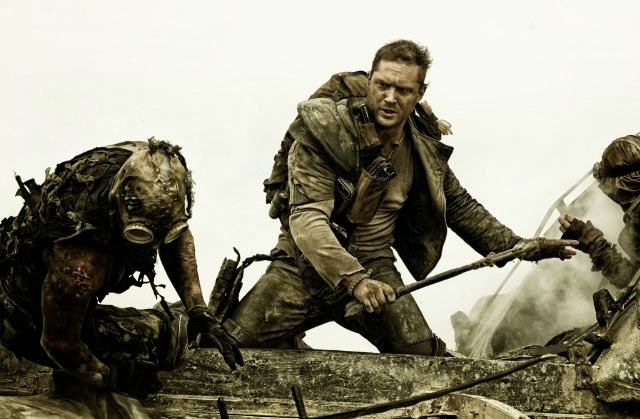 In Fury Road it looks like the vehicles are back and high speed action is what it's all about. The exact storyline is unclear but as with the other films it looks like poor old Max is going to cop a beating. Only time will tell exactly how the film will turn out but I can tell you I will be lining up to see it as soon as it comes out. Whether it's a flop or not this is a film any self respecting Aussie motor enthusiast will want to go and see. If you haven't seen the first 3 films I suggest you get hold of them now and enjoy the post apocalyptic insanity that is Mad Max.