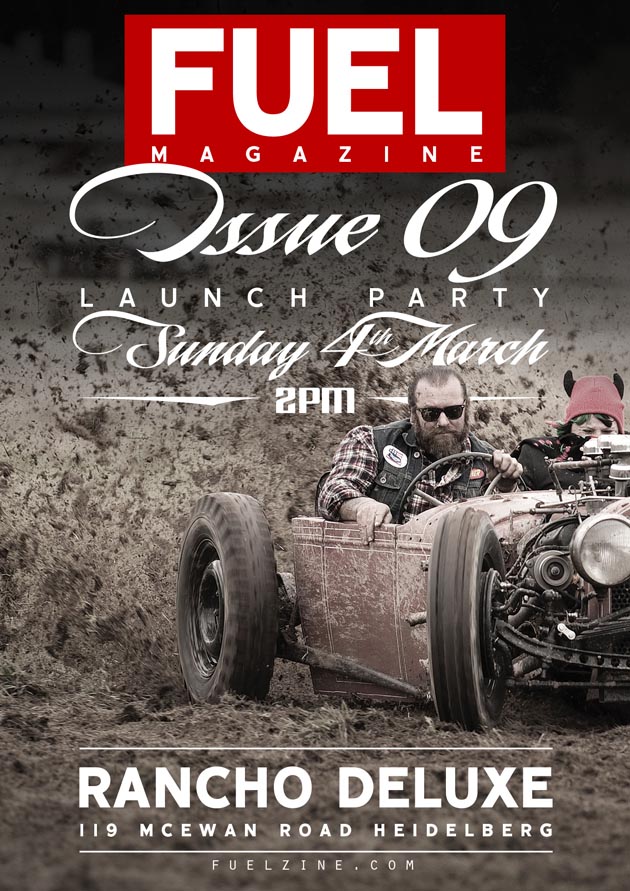 Last month I was approached by Luke at Fuel Magazine and asked if I would contribute to his magazine. Being a huge fan of the mag I humbly accepted (before jumping around the house like a fool). My article will be appearing in Fuel Magazine issue 9 which is due out early March.
Luke has organised a launch party at Rancho Deluxe in Heidelberg, Melbourne on the 4th of March. If you're a local or happen to be in town come along and join in the fun. There will be plenty of cool cars and bikes in the parking lot to drool over and the usual refreshments. If you haven't heard about Fuel here's what to expect to find in any issue…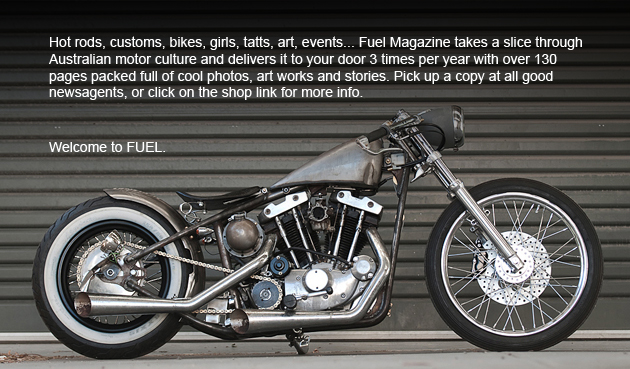 Huge thanks to Luke at Fuel Magazine for the opportunity and to CRD (Cafe Racer Dreams) for pitching me some photos to compliment my words.