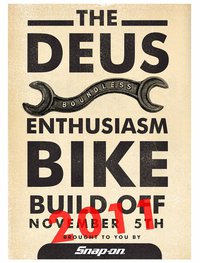 Deus Ex Machina in Sydney have announced on their facebook page the second (and hopefully annual) Boundless Enthusiasm Bike Build Off. On 05 November 2011 between 10:00 – 16:00 at the Camperdown showroom  (98 – 104 Parramatta Rd) entrants, enthusiasts and opinions will collide. So if you've got a project in motion or planning it's time to get your arse in to gear and get it done!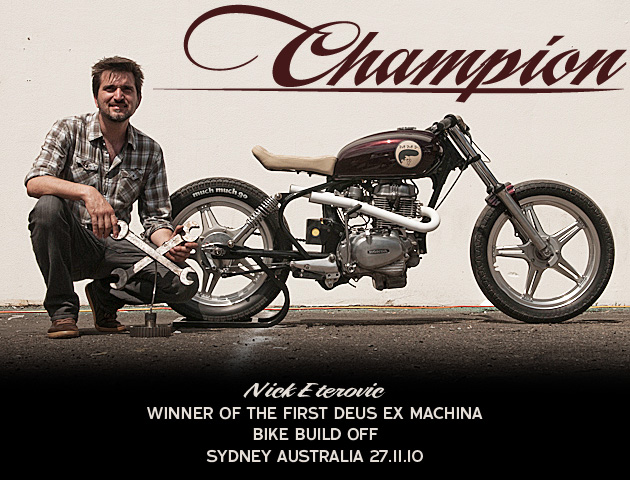 If last years Deus Bike Build Off Twenty Ten was any indication of what to expect then anyone who can make it along is in for a real treat and the builders themselves are going to get plenty of attention. Last years first place winner "Much Much Go" not only walked away with some great goodies but did the rounds on all the top custom motorcycle blogs (including this blog!).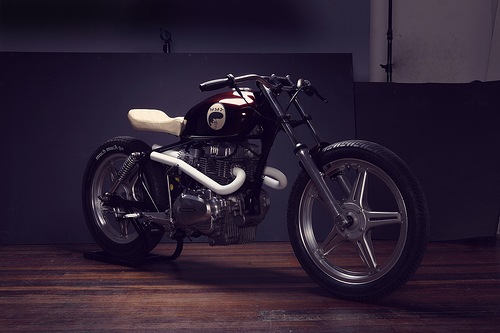 So scratch the date in your calendar and hopefully I will see youthere…if I ever get my XS650 finished!