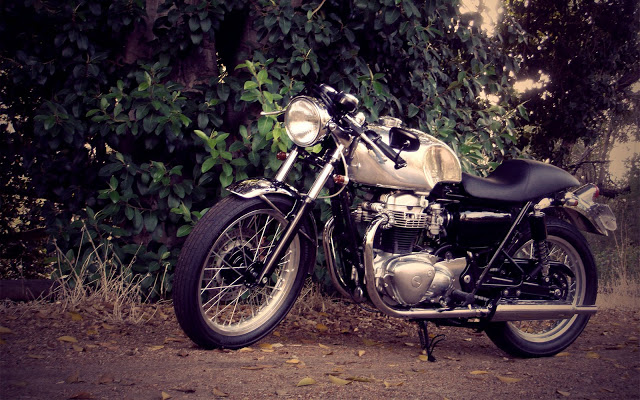 Here are a couple of shots of the W650 Cafe Racer. At 90% complete I'm really happy with how the bike is looking. It gets a lot of attention and everyone thinks it's an older bike.
I'm riding the bike daily now and slowly getting used to the aggressive riding position. The bike pulls hard and sounds sweet but I think some engine mods will definitely be happening a bit further down the track.

I still have rear sets and new dials on the shopping list and of course a set of the cool Firestones. I'm getting a friend to shoot some video which I will put together and post at some point.