To remove the covers you can do 1 of 2 things, either remove the forks from the triple clamps slide them off the forks or slice em off with a sharp blade. Being the professional that I am I opted for the latter of the 2 options and 2 minutes later the front end of my W650 is looking sexier than ever.
Coming Soon: The handlebar swap.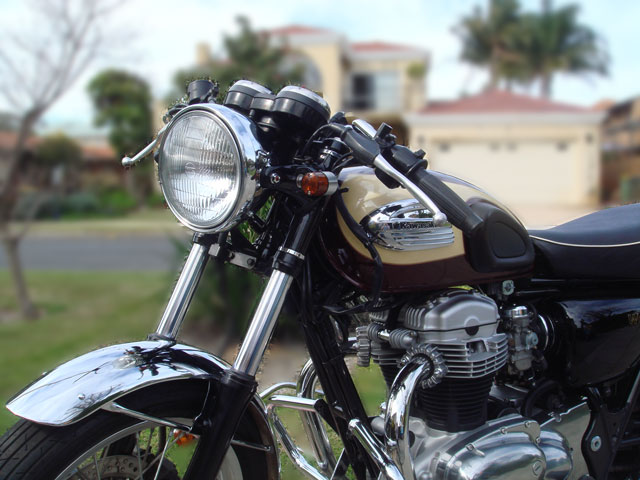 One thing I can never get enough of is chrome and after a little bit of exploring I discovered that underneath the front fork rubber covers were a pair of glimmering chrome tubes. Before removing the covers I made sure that the shocks were sealed properly and that removing the rubber wasn't going to lead to damage from exposure to the elements. These covers are designed to keep away dirt and water, but the W650 has seals on the legs that prevent these things from collecting at the top of the fork lowers, so I was happy to remove them.