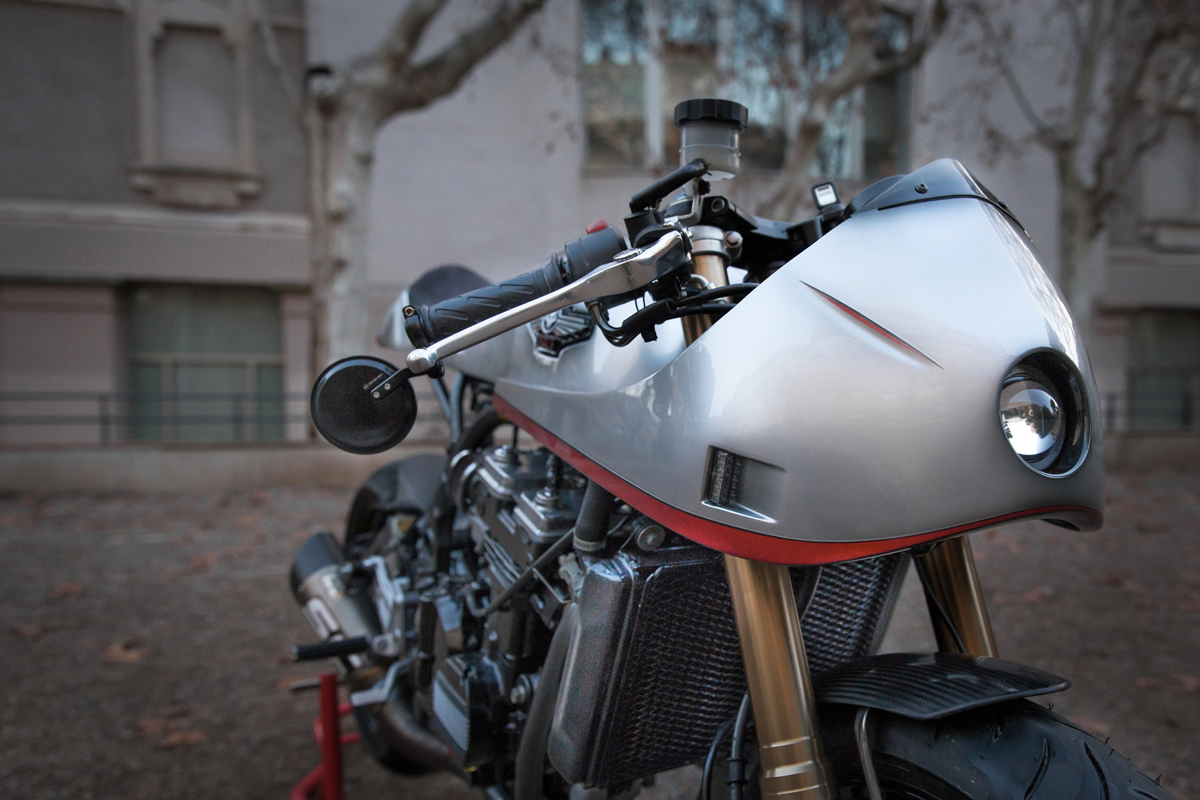 "My background has nothing to do with either mechanics nor handcrafting vehicles," confesses Jordi. "When I decided to make my own motorcycle my goal was to build a pure Cafe Racer. Sporty, attractive, daring, temperamental and powerful".
His goal was clear but getting there was the challenge and it was only made harder by the high expectations he set himself. "For me, it was mandatory not to use existing components such as a fuel tank or seat, that would be too easy. My goal was to build a truly unique motorcycle, a one of a kind. To do this, I decided that I would have to handcraft things from scratch, something I'd never done before."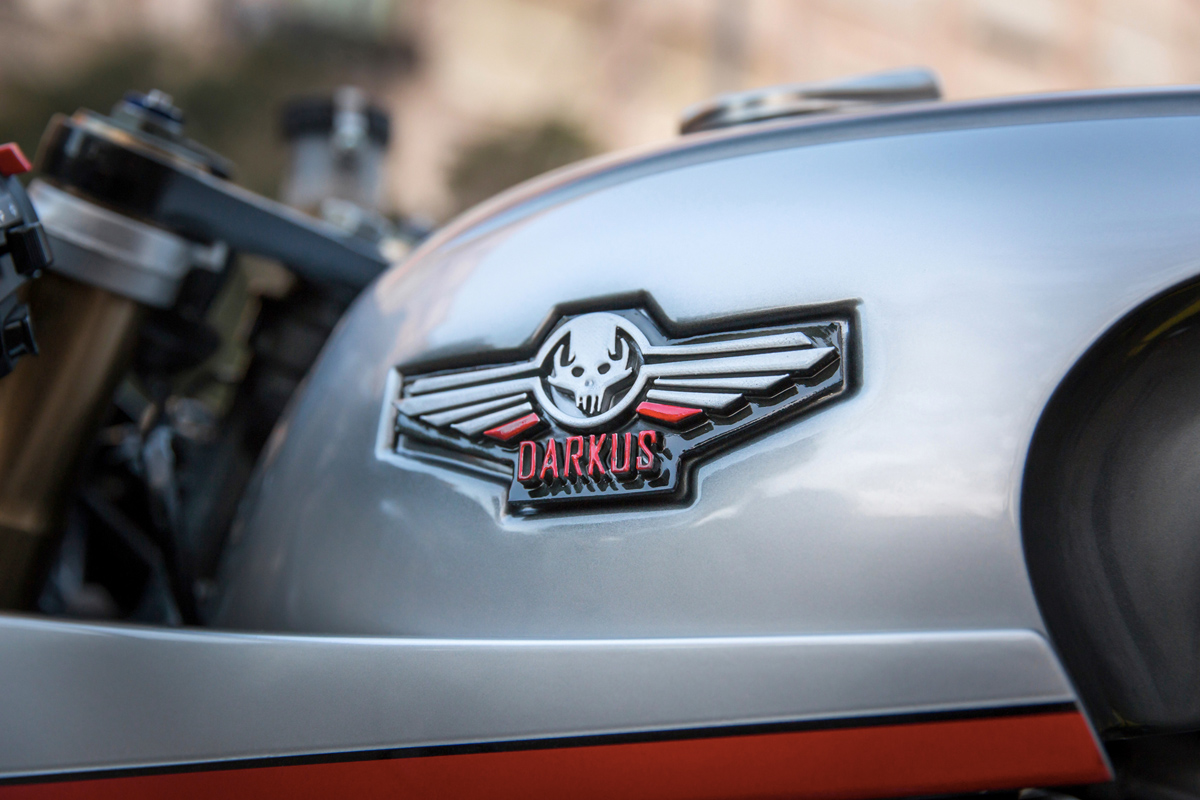 First things first he needed to choose a donor for his project. After trawling the internet for potential candidates he settled on a bike that met his personal cafe racer requirements. Firstly the motorcycle should have a tubular chassis. Second, it should be powerful and third, affordable. Then most importantly, it should be a motorcycle that didn't appeal to him in its standard guise. The machine that ticked all those boxes was a 1990 example of Kawasaki's GPX 600 R and he coined his project 'Madness 598 R'.
Numbers play a huge role in Jordi's everyday life and his cafe racer build would be no exception. During the design phase of the build, he applied a mathematical theory that has been used for centuries by mathematicians and artists alike. Jordi used the Golden Ratio or 1,618 divine proportions to create a motorcycle based on aesthetically pleasing proportions and he applied it (almost) perfectly to the bikes length, height, and width.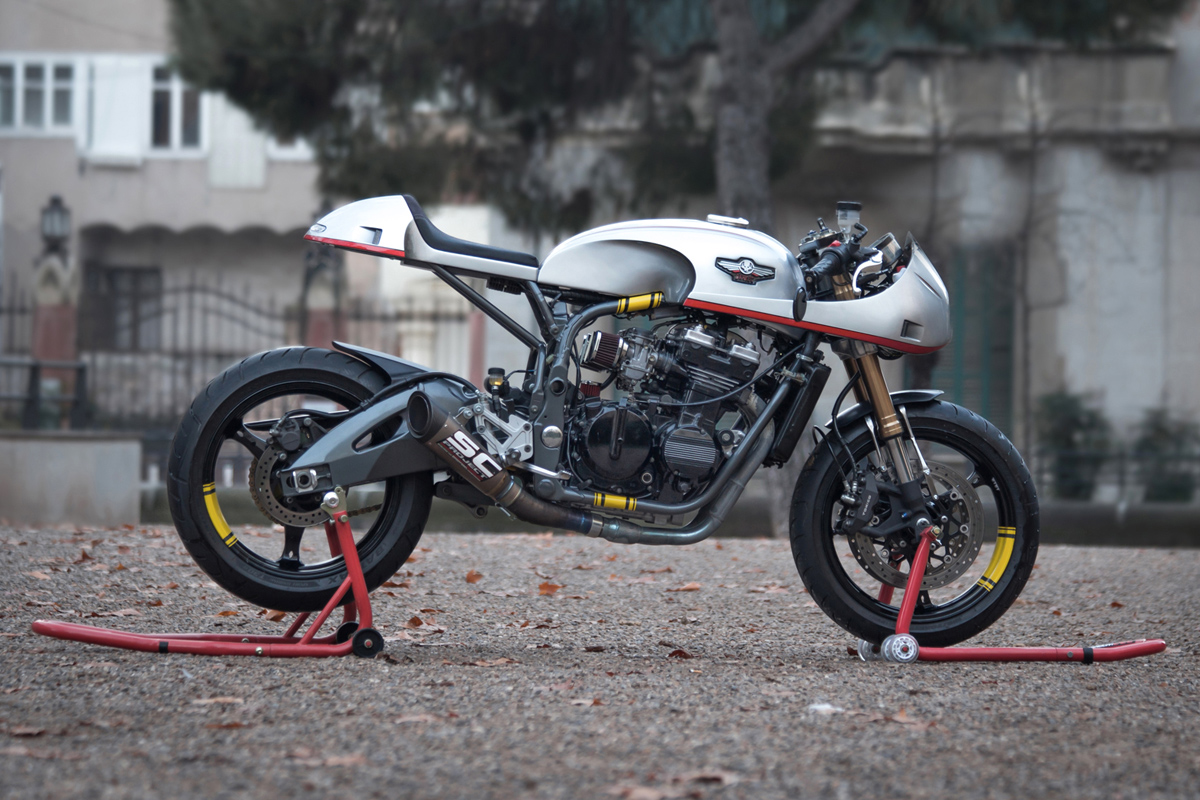 Of course, the design phase is only a small part of the process of building a custom motorcycle, the stages that remained would see Jordi spending the following 27 months toiling away in his garage. Punching numbers on a calculator and welding tubular steel are two very different things and while he had a good grasp of one the other was completely foreign to him, so he set out to up-skill himself. Using online resources and the help of others he was able to create his bike's unique bodywork, rebuild the engine and upgrade its handling characteristics. Of the original GPX, all that remains are its engine, essential electronic components and frame, everything else had to be handcrafted from scratch.
To modify the Kawasaki's chassis Jordi worked with a welder who fit the new subframe, fabricated supports for his bodywork and modified the bike's exhaust system. The footpegs were also relocated and the frame detabbed. He then teamed up with an automotive electrician to design a simplified wiring system and relocate everything to beneath the bike's seat. The engine work, however, he completed all on his own.
Jordi tore the engine down in order to replace any worn components. Along with an overhauled clutch, he fit new gaskets, bearings, and seals and topped it up with fresh fluids. The valves were carefully measured and compression tested as everything went together and the carbs synchronized and jetted to suit a titanium SC Project muffler, custom headers, and pod filters. "As with all these midsize engines from the nineties, it needs big RPMs to perform," says Jordi. "But once you're sitting at around 8000 on the dial its 85+ bhp come to life!"
Next on the list was upgrading the Kawasaki's handling. To do this he disposed of the bikes original front and rear end in order to fit modern components. The new forks, swingarm, wheels, and brake system were all taken from a Suzuki GSXR 750 K7. With the help of a machinist, Jordi had a new steering stem pressed into the GSXR yoke and spacers machined to adapt the swingarm. Along with giving the bike a more muscular appearance, Jordi says that "The bike is much more stable, brakes infinitely better and it feels much sportier and confident than before."
Creating his Kawasaki's bodywork was another first-time challenge that required countless hours to fabricate. After sketching out a wireframe design each component was made by forming a buck from foam before being laid in fiberglass. The fuel tank, tail and front fairing are all one-off fiberglass parts while the front fender is carbon fiber and aluminum. For lighting, Jordi utilized LED units that could be recessed into the bodywork while up front he fit a suitably modern looking ellipsoidal halogen headlamp.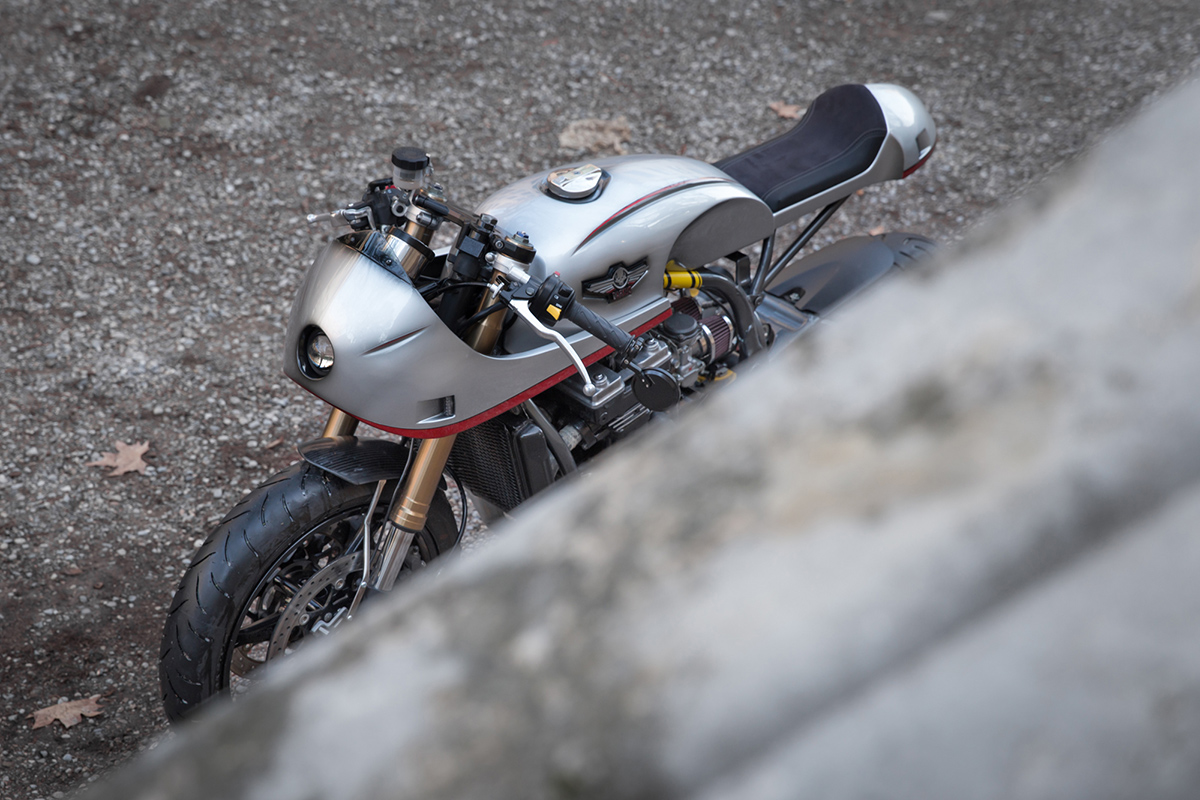 "What I've liked the most about this project is all the new skills I've learned and challenging myself to face each one," says Jordi. From where we're sitting it looks like everything has paid off. His goal was to a create motorcycle that was sporty, attractive and powerful and his Kawasaki Madness 598 R is undeniably all of those things.
"My skills were really limited, but not my dreams. This motorcycle was almost all made in my garage, with very few tools but with a lot of hours of dedication and passion. I've spent 27 months to complete it. If I can do it anyone can."
Photography by Xavi Dynamische  | Courtesy of Revival of the Machine
44-year-old financial consultant and economics lecturer Jordi Soldevila is probably the last person you'd expect to be behind the creation of this amazing motorcycle. As well as pursuing a career crunching numbers Jordi has been obsessing over motorcycles since he was 14 owning everything from MV Agustas to Vespa scooters. Then in 2015 he finally decided that rather than simply riding motorcycles it was time to create one of his own.