I'm always excited to feature a build from a country we haven't previously visited here on the Return of the Cafe Racers website. This Kawasaki KZ400 was put together in Minsk, Belarus a landlocked country in eastern Europe that's bordered by Russia, Latvia, Lithuania, Poland and Ukraine.  It also happens to be the result of a collaborative build, something I have undertaken myself and as a result, have huge respect for anyone else that's done it. This particular build was spearheaded by 'Sparta Garage' and showcased at the 'Recast Moto Fest' in Belarus earlier this year. Thanks to the magic of social media I had the opportunity to speak with Sparta Garage owner Spartak Malykevic about the development of the bike and its unveiling at the show.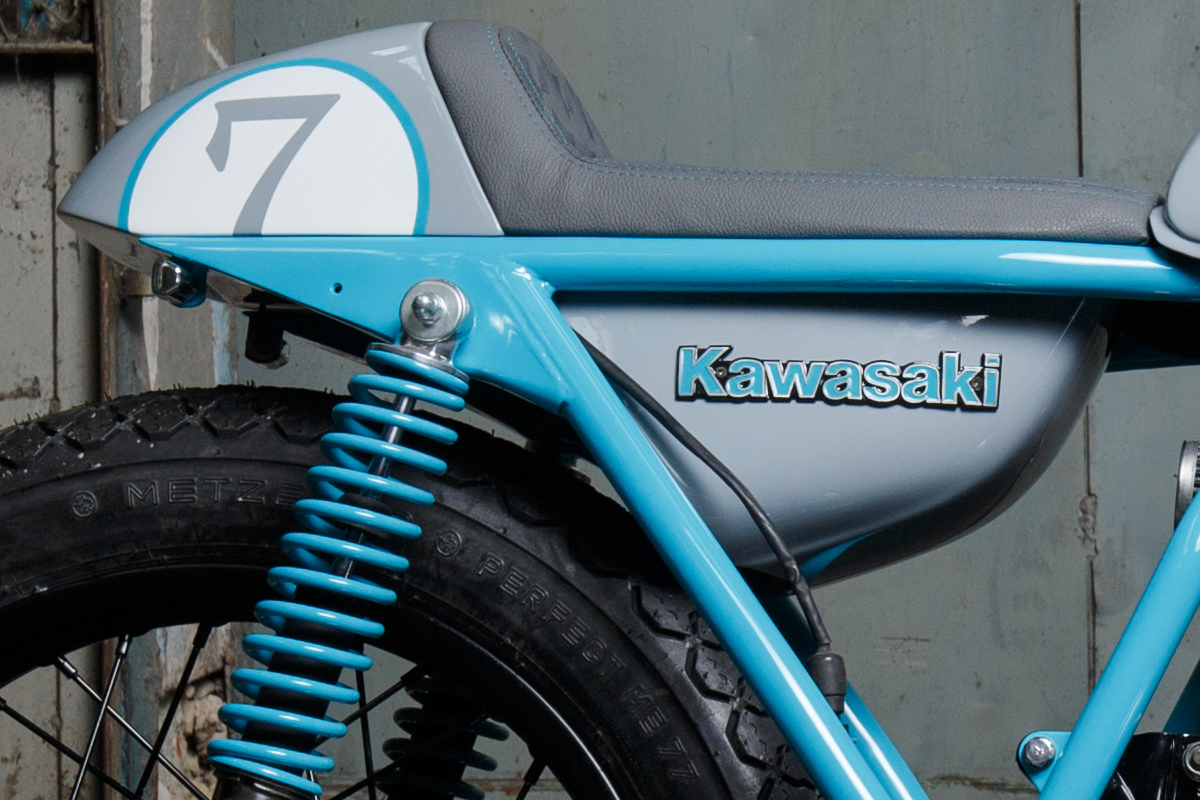 "I have loved motorcycles since childhood," says Spartak. "I once saw a picture of a custom bike on the internet which I liked very much. It was, of course, impossible to just buy it, so I decided to build one myself. After I finished my first custom bike it turned out that people liked it. Then a friend of mine asked me to build a café racer for him. Soon people became interested in my bikes and that's the way Sparta Garage was formed."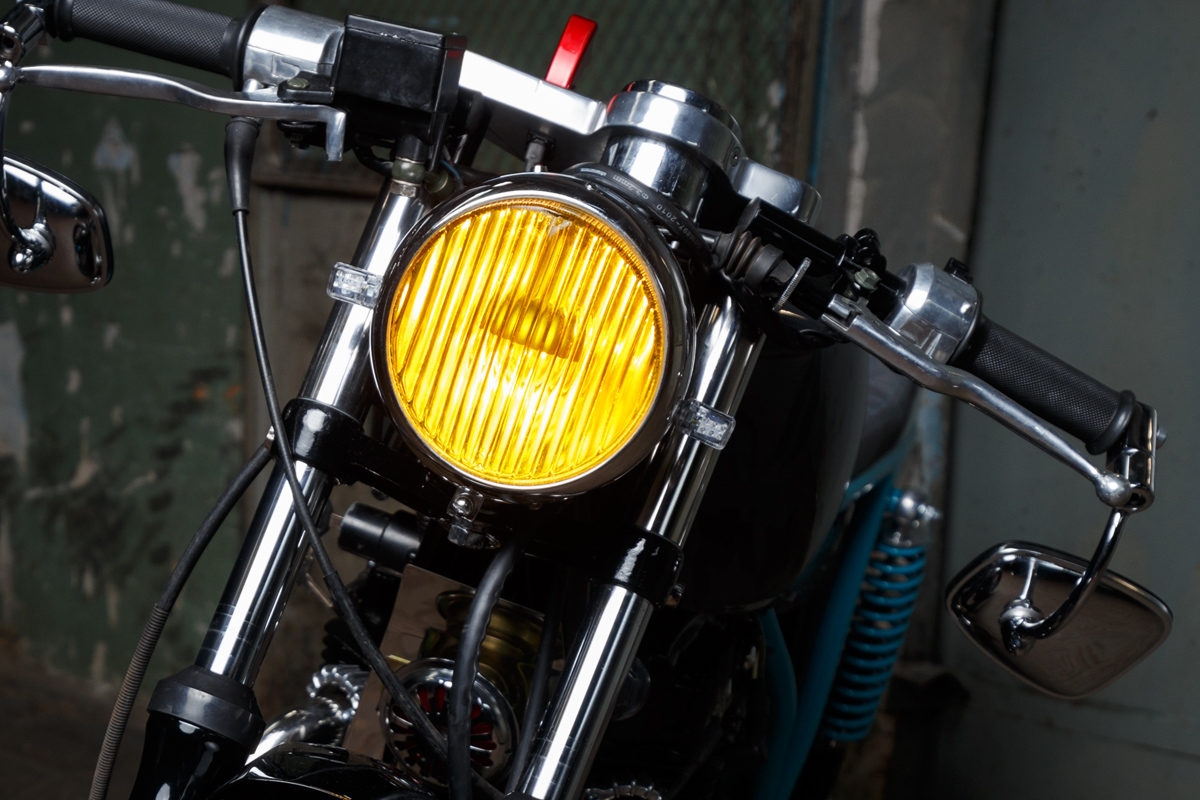 "The proposal to build this bike was made by a friend of mine from the custom automotive lifestyle channel 'Real Metal'. He had the dream of starting a joint project which could be filmed for a series of videos on "how to build a cafe racer". Apart from me and my crew at Sparta Garage we also worked with Andrey Staver (metal and welding work) and Juris Eugene aka Boomer (co-designer).
We agreed that we wanted to build a highly stylised bike that still had an old-school feel to it. This is what lead to us selecting a 1977 Kawasaki KZ400 as the basis for the build. The custom work we undertook was a huge effort. We had two tanks from old Kovrovet motorcycles that were manufactured in the USSR a long-long time ago. We built the tail using one of them and the faux oil tank with the other. We designed and built a new triple clamp, which we designed to fit the speedometer into and incorporated an "aeroplane" style ignition switch into it."
"The exhaust and footpegs were built from scratch as well and the seat was sewn using custom fabrics and colour matched stitching. As with any build, there were a few parts we needed to purchase which included the speedometer, clip-on handlebars, hand levers and some minor engine and cosmetic parts."
When the time came to put the bike together all of its components were transported to the Recast Moto Fest for a live build (see video above for time-lapse). After only one month of workshop time to prepare the bike Spartak and his team constructed the bike in a measly 4 hours.
"The project was a lot of fun. I'm particularly proud of our custom made parts like the triple clamp, footpegs, and of course, the bike striking paintwork. After it was unveiled the KZ was quickly sold, which was a great result for us!"