Today's quick update has been a long time in the making.
As we've seen here before the Kawasaki KZ650 has real potential. By the late 1970's the DNA from Kawasaki's all-conquering Z1 had trickled down to the KZ650, earning it a reputation for great handling and performance that set the standard for mid-capacity sports bikes of the era. However, for this particular motorcycle, 30 years were to pass before it reached its true potential at the hands of Sergio Ruffus of Argentina's 'Ruffo Black Customs'.
Sergio and his father began customising motorcycles back in 2008, and since then this enterprising pair have turned their skills to a number of eye-catching machines. Quality work takes time however, and their KZ650 cafe racer was pieced together for a customer over 18 months.
With a design brief that initially drew inspiration from classic British café racers, work began in earnest. The engine was completely rebuilt and upgraded with electronic ignition, dry coils and an uprated oil cooler. The existing rear frame was cut from the cradle pending replacement, while up front a custom alloy triple was designed and milled to mate a set of forks from a modern Ducati.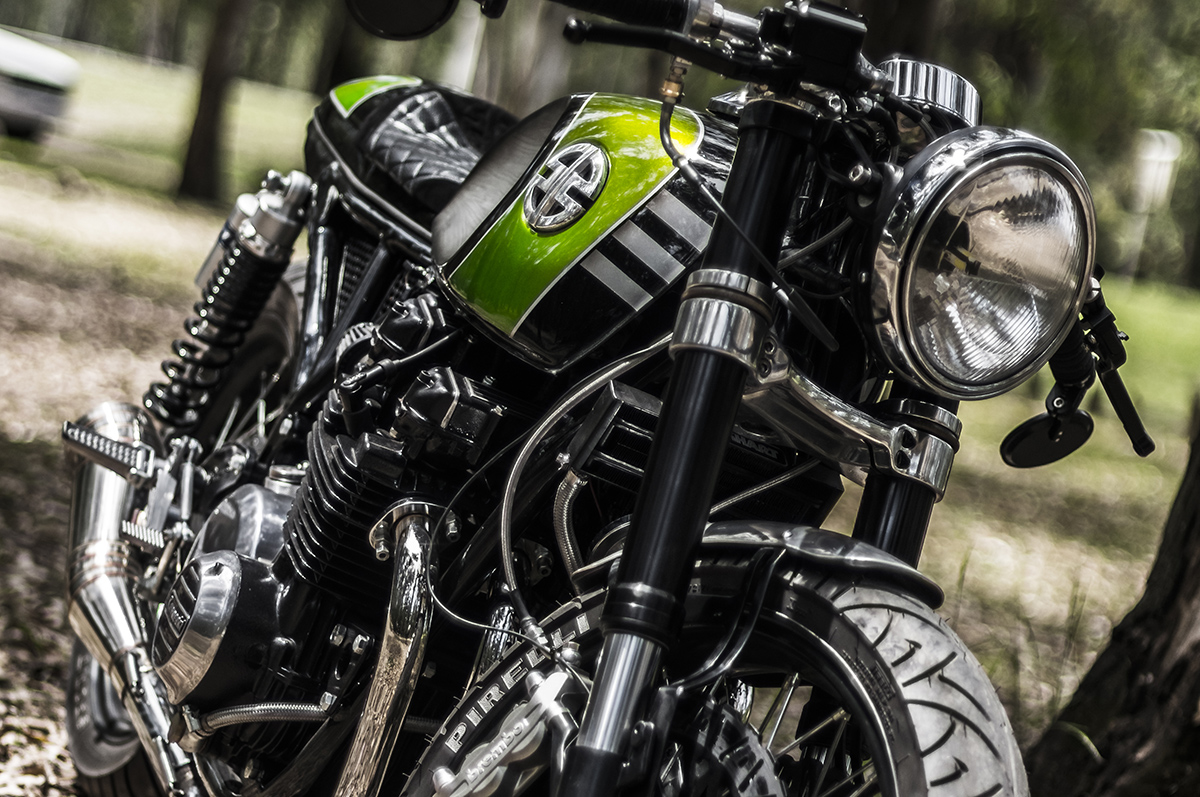 Once the aggressive front end was in place, however, Ruffo Black could see the basis for a more sporting machine. Together with the owner, the initial concept was reworked to unleash the potential of the KZ650 and incorporate elements inspired by Kawasaki's wild new H2R.
A more streamlined rear frame was engineered and mated to the bike before powder coating and panelwork began. A master metalworker, Antonio Ionadi was recruited to add knee dents to the fuel tank and to manufacture the sleek rear cowling from a single piece of steel. The custom front fender was painstakingly hand-shaped from aluminium.
The bodywork was treated to deep, glossy coats of silver and green by Feno Artworks that tie together the old and new heritage of this gorgeous machine, and artisan Hector Herrera upholstered the seat in fine leather.
RFY shocks sit at the rear match the performance of that Marzocchi front end and Brembo callipers pull up on oversize discs that were custom made for this machine. Vlad from Nomad Mechanics who had manufactured the custom triple was called in again to create a host of CNC and laser cut parts including headlight brackets, polished logos, side covers, and other details that adorn the bike.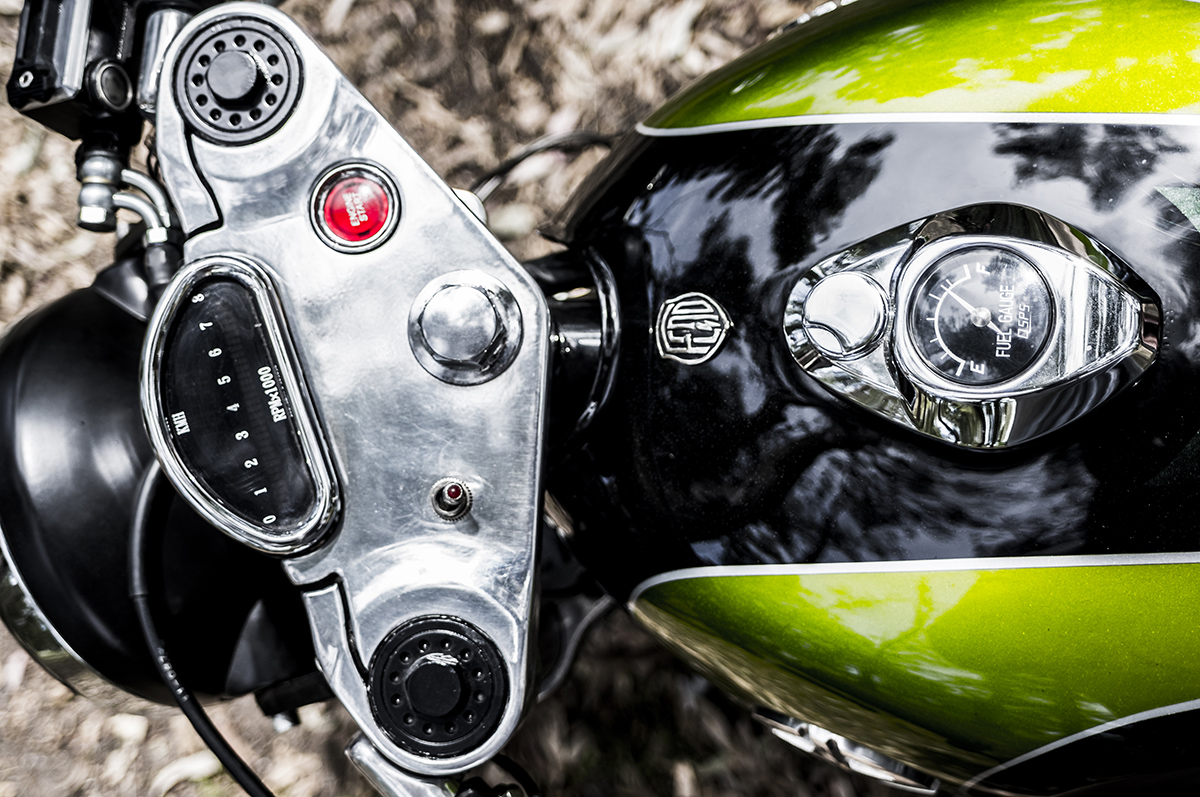 In fact, a host of other quality details emerge the closer you look – Raask foot controls, the Brembo brakes, simplified switchgear, a fuel gauge built into the filler cap, LED indicators built right into the fork clamps – not a single detail was overlooked.
The result is timeless; a seamless blend of old and new that makes this KZ650 look at once classic and showroom fresh. If good things come to those who wait, let's hope Ruffo Black doesn't keep us waiting too long for a look at their next impressive build.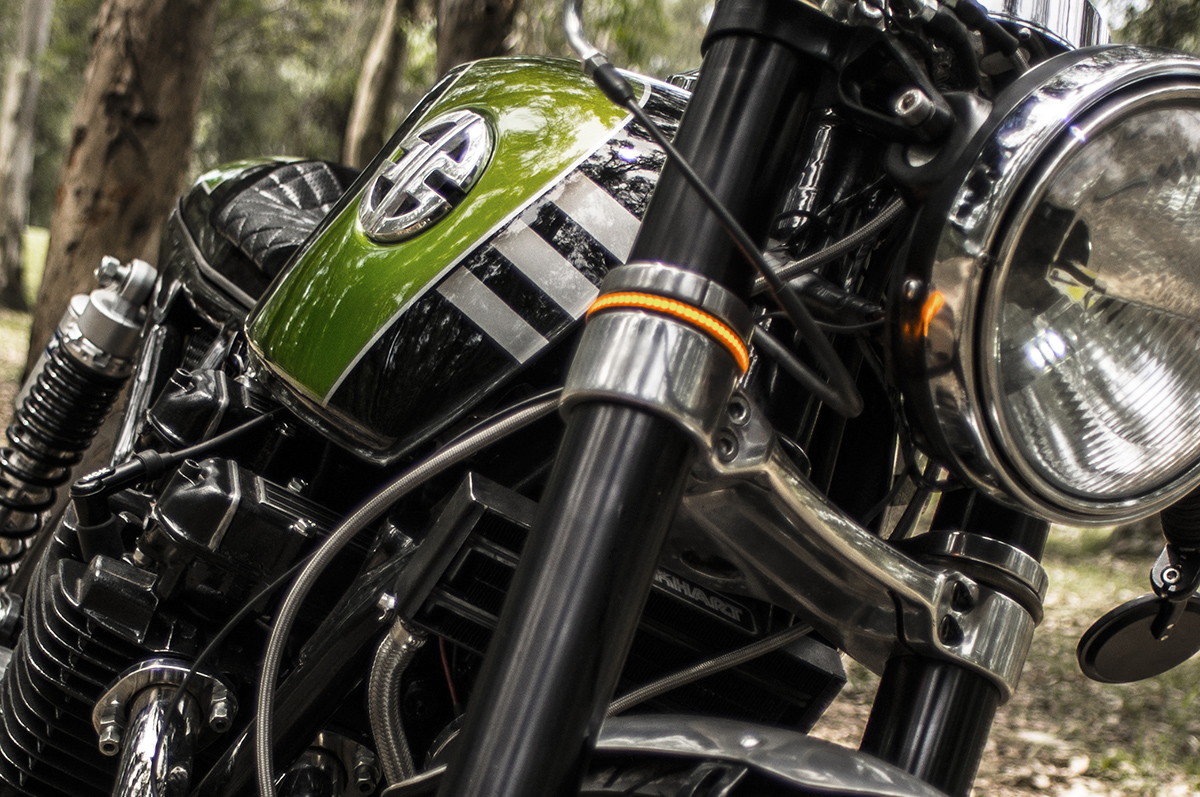 Photography by Jorge Sánchez   |   Words by Mik.