It's hard to imagine that any good could come from breaking your neck. Things could have gone very differently when Antti Eloheimo's doctor prescribed him no track time while his neck healed. But rather than sitting on the couch, binge-watching Netflix, Antti decided to turn his unfortunate situation into an opportunity. Laying in wait in his garage was a 2006 Kawasaki ZX-6RR race bike. So with a head full of ideas and enough enthusiasm to achieve them, he got to work building his very own 'Fantasy Racer'.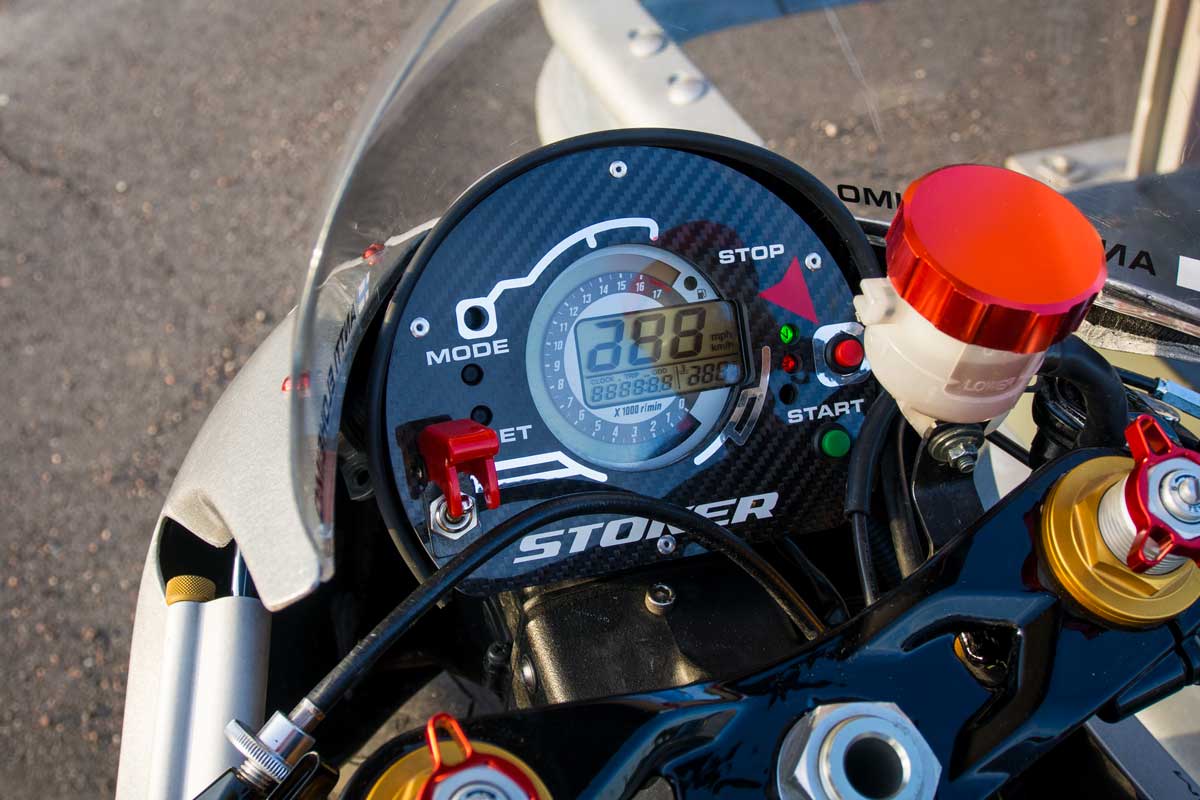 Antti's full-time career is in UX/UI design placing him in front of a screen during working hours. His education though was focused on industrial and automotive design. This left him with a lot of unused hand skills that he had been itching to put to use. As unfortunate as it may sound it took a broken neck to make it happen. Luckily looking back on the whole experience he's all smiles.
"I had to find something to do during the cold and long Finnish winter while my neck healed," Antti recalls. "I have dreamed of designing my own bike and car since I was a kid. So I transformed our garage into my design studio/workshop/paint shop."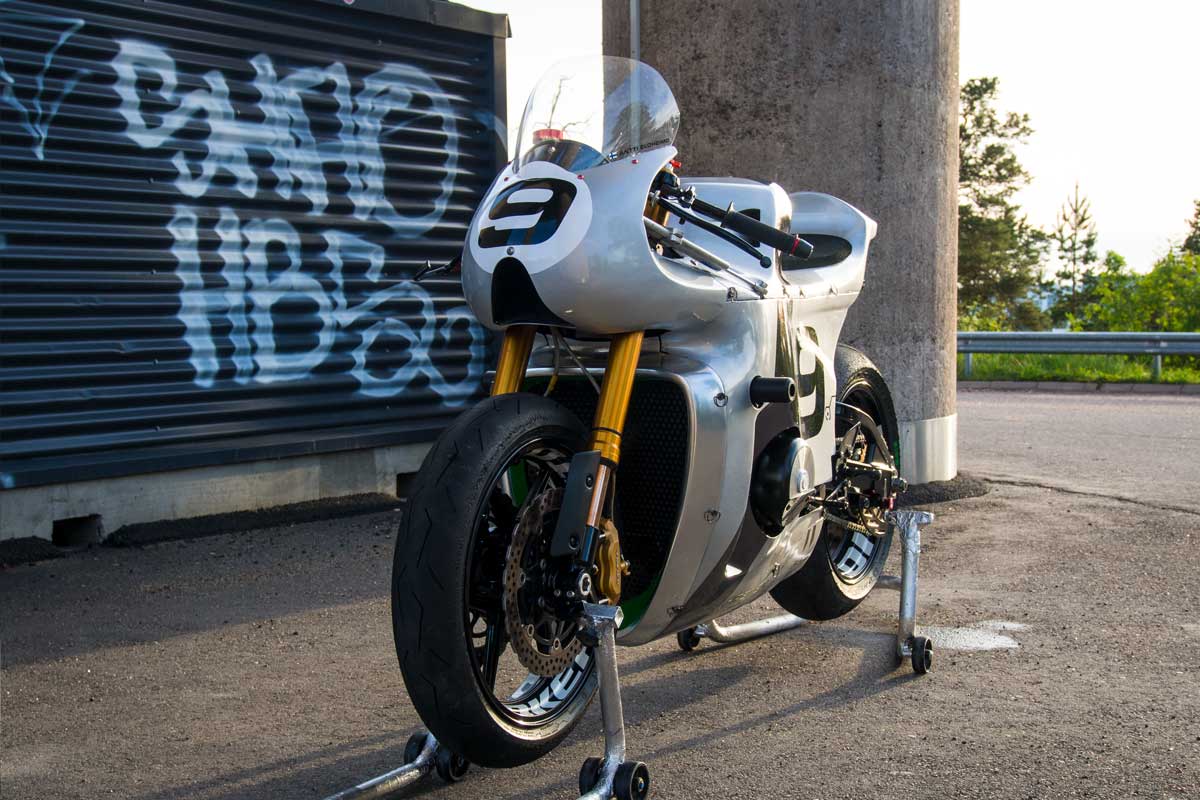 Before he began building his Kawasaki ZX-6RR Fantasy Racer Antti conducted a design study. The concept he developed borrowed design elements from old race bikes, '60s Le Mans race cars, and jet planes. "My vision was to make something with clean lines that flow to one another and make the bike look fast enough to win TT races!" To realize his vision he started by putting pen to paper and laying out some initial sketches. Utilizing his skills from university he then translated his sketches into 3D models using CAD, but rather than progressing from there to rapid prototyping he opted to go old school.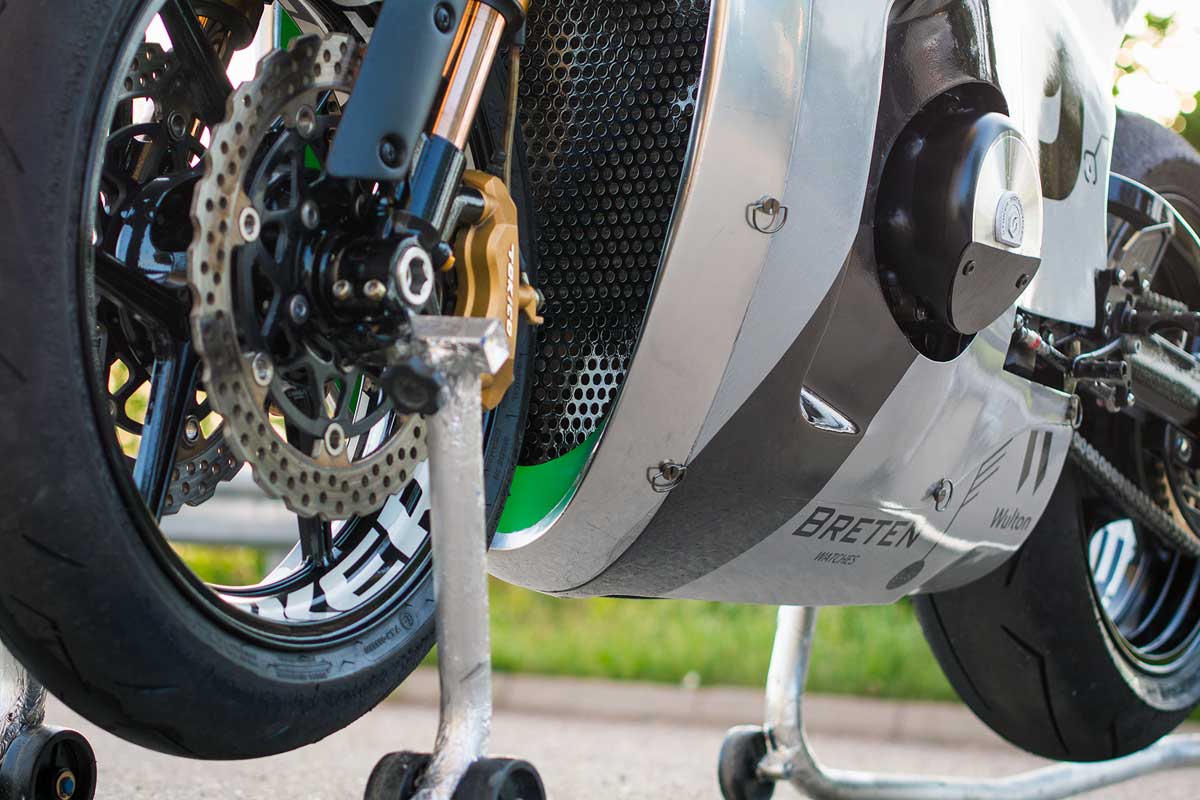 "I decided to focus on the traditional automotive design process and work with automotive clay and 1:1 tape drawing," says Antti. First, he had to make a few changes to the Kawasaki's layout. So the radiator was relocated and a new subframe of his own design installed. Once he was happy with things Antti placed a polyurethane bulk onto the bike. "I pressed the clay on top to the PU foam and shaped that to perfection."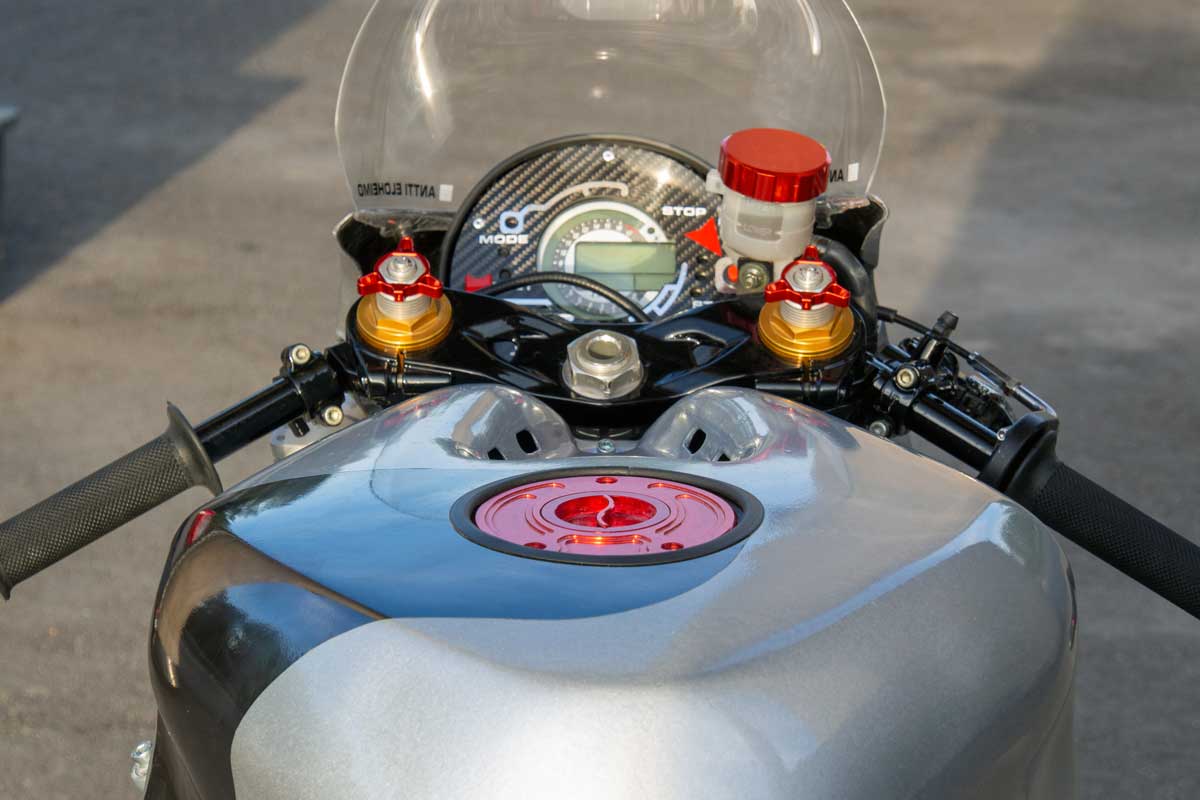 As a cost-saving exercise, Antti formed his new bodywork straight off the clay rather than creating a mold. To do this he laid fiberglass sheet and resin straight onto the clay. To downside to this approach was the number of hours he had to invest sanding the resin smooth enough to paint. His hard work was clearly worth the effort. Once it was finished he painted everything himself in understated silver and black livery. The race-style sponsor decals represent brands he's worked with during his career.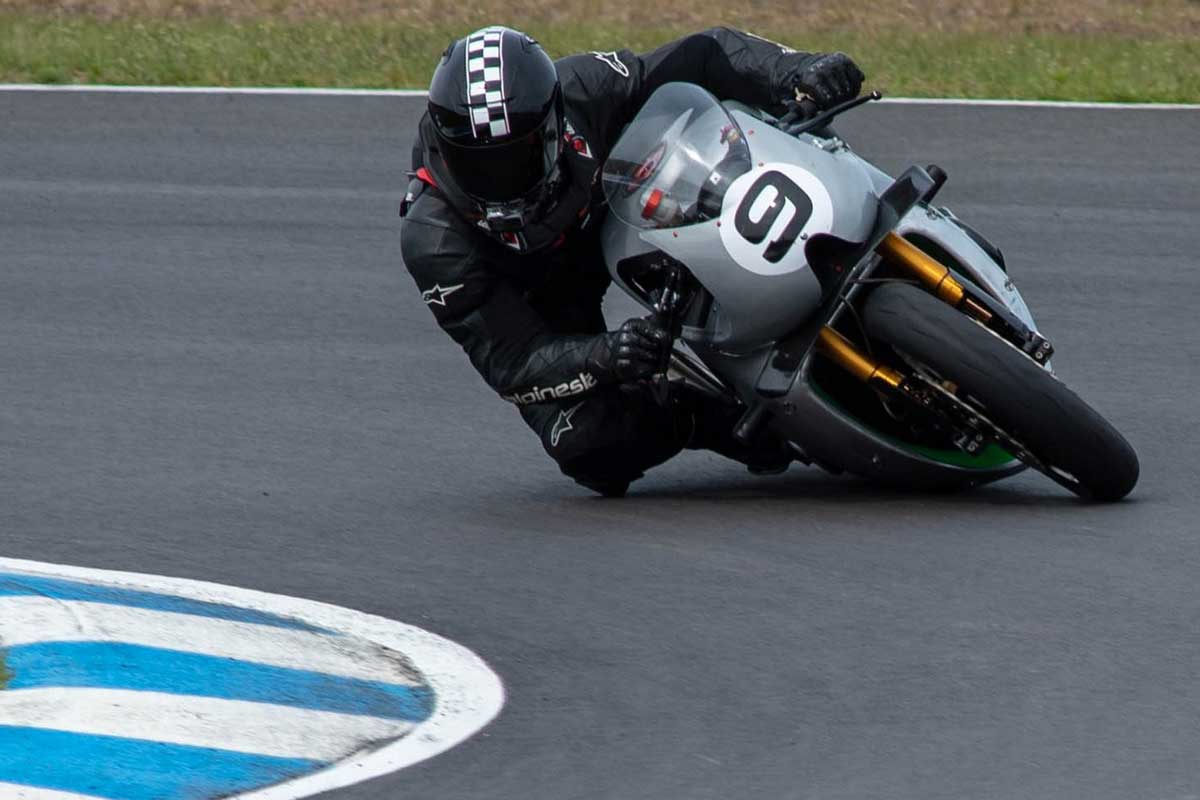 To finish things off Antti added a custom made carbon dash and aftermarket gauge. Those with a keen eye will also spy carbon-fiber wings in the photo above which were added for improved aerodynamics. The result is a wild-looking track bike that by all accounts performs great out on the track. "The fairings work extremely well and are very aerodynamic. The Ram air is bigger and more efficient. Plus I can really hook my knee in during braking and cornering." Antti reports.
With his neck all healed and his Kawasaki ZX-6RR complete Antti's tell us he's already started on his next project; a flat track-inspired futuristic fantasy race bike. It sounds like an ambitious idea, but I have no doubt it's going to be just as impressive as this track devouring beast.