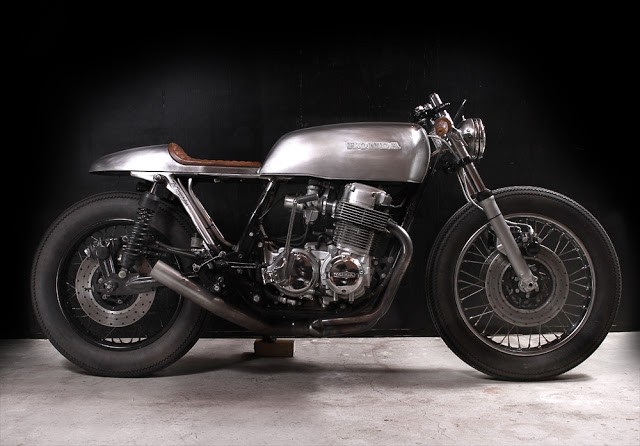 "The Natural" built by Portland based workshop The Tarantulas. It's a bike that's had plenty of mentions around here but never a feature, so I thought it was about time I gave it the attention it deserves…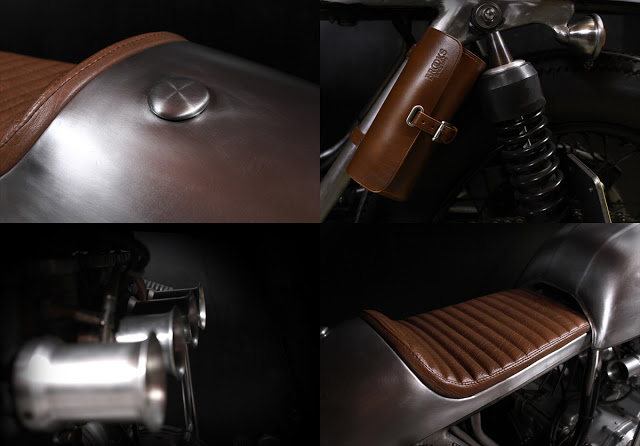 The Natural CB750, a bike which has inspired countless other builders to strip their CB's bare was the combined effort of The Tarantulas, James Crowe of Crowe Metal Co. and Ginger of New Church Moto. With such a talented group of individuals and their diverse set of skills it's easy to see why The Natural looks as good as it does.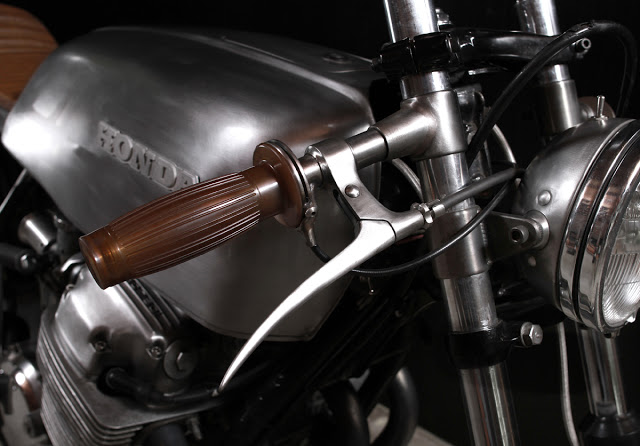 The build started with a the full tear down, paint and all, of an abandoned '76 Honda CB750F SS. From there the finished product was a couple of years in the making with the original plan being to create an all black bike. Once James Crowe started delivering his custom fabbed parts for the project though everything changed. The Tarantulas were so impressed by the look of the raw hand formed tail end that it was decided the bike would remain unpainted or should I say "natural".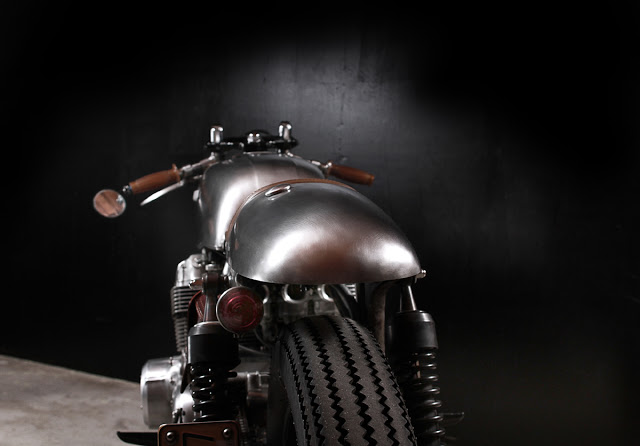 The rear cowl that Crowe created incorporates an oil tank and battery holder to free up the frame and hide unsightly electrics. Crowe also fabbed a set of headlight brackets, clip-on bars and the sexiest set of levers I've ever seen. The seat pan went off to Ginger at New Church where she upholstered it in ribbed tan leather.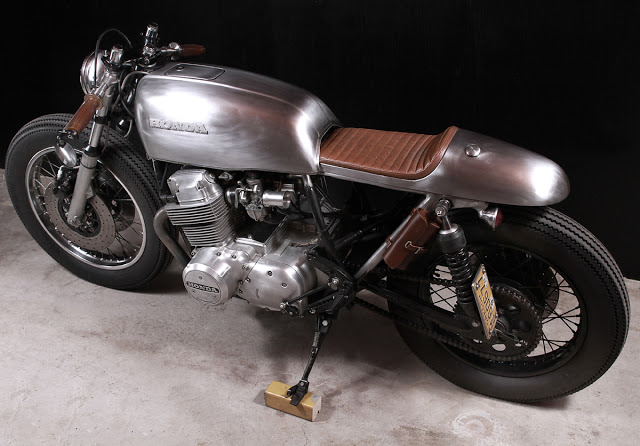 Meanwhile the Tarantulas rebuilt the motor and calibrated the carbs to suit a set of alloy velocity stacks and a 4-into-1 free flowing exhaust. Before reassembly the motor was also returned to its natural state with a thorough clean and the cases were rubbed back to match the brushed finish of the bodywork. Tarozzi rear sets went on to complete the Cafe Racer riding position and a set of Beston style gum grips slid onto the clip-on bars. The wheels were treated to a clean up and powdercoat before being wrapped in Firestone Champion DeLuxe rubber and a Brooks tool bag added a finishing touch of tan. If ever there was a moment to post a quote about natural beauty this is it…but unfortunately, I don't have one.