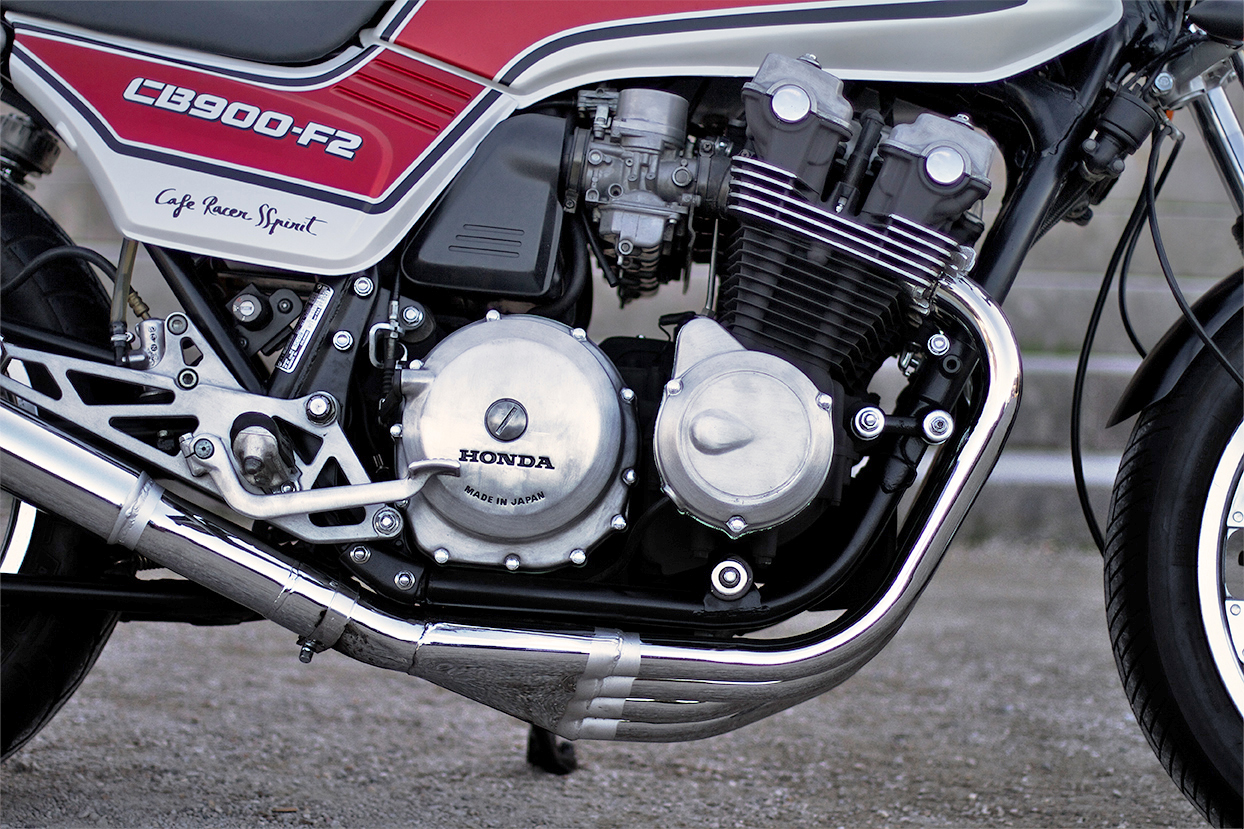 At only 7 months old Cafe Racer SSpirit is one of the new kids on the block in Spain's custom motorcycle scene. With the likes of Spanish based El Solitario, Cafe Racer Dreams and Valtoron to compete with they've got their work cut out for them, but their off to a great start with a portfolio of almost 10 cool custom builds to their name. Their goal with this, their latest build was was to create a powerful and iconic bike and Honda's CB900 Bol D´Or provided the perfect base. "It looks awesome in stock form and it´s a piece of motorcycling history. We just wanted to give the bike a refresh."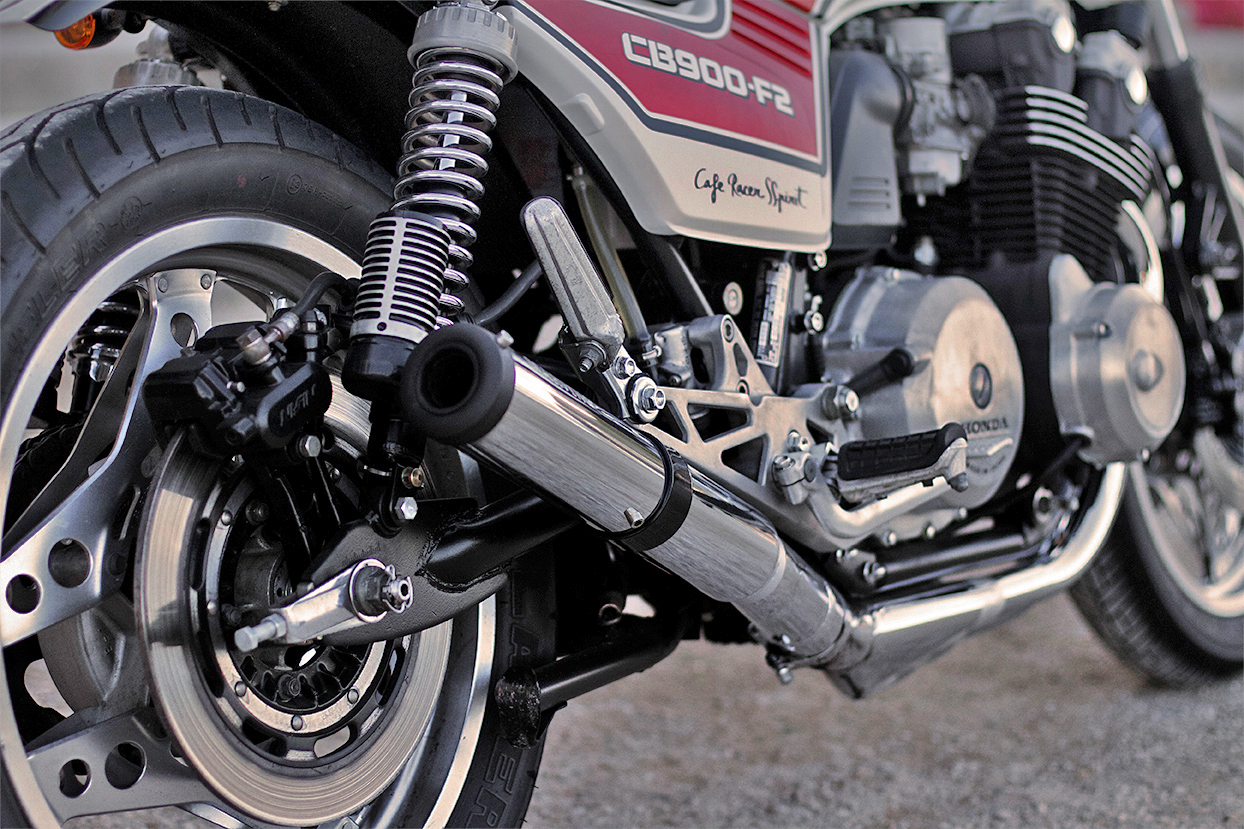 As one would expect the build began by stripping the bike back to it's basic elements of engine, wheels and frame. The frame was then de-tabbed and it's rear subframe was given a nip and tuck, adding a closed tail loop that shortens the bikes side profile. The CB's new seat was then hand shaped to emulate classic racing bikes while keeping it functional and comfortable for two riders. To further reduce rear end clutter the bikes LED tail light was also incorporated into the seat design and all of the stock indicators were replaced with smaller aftermarket units.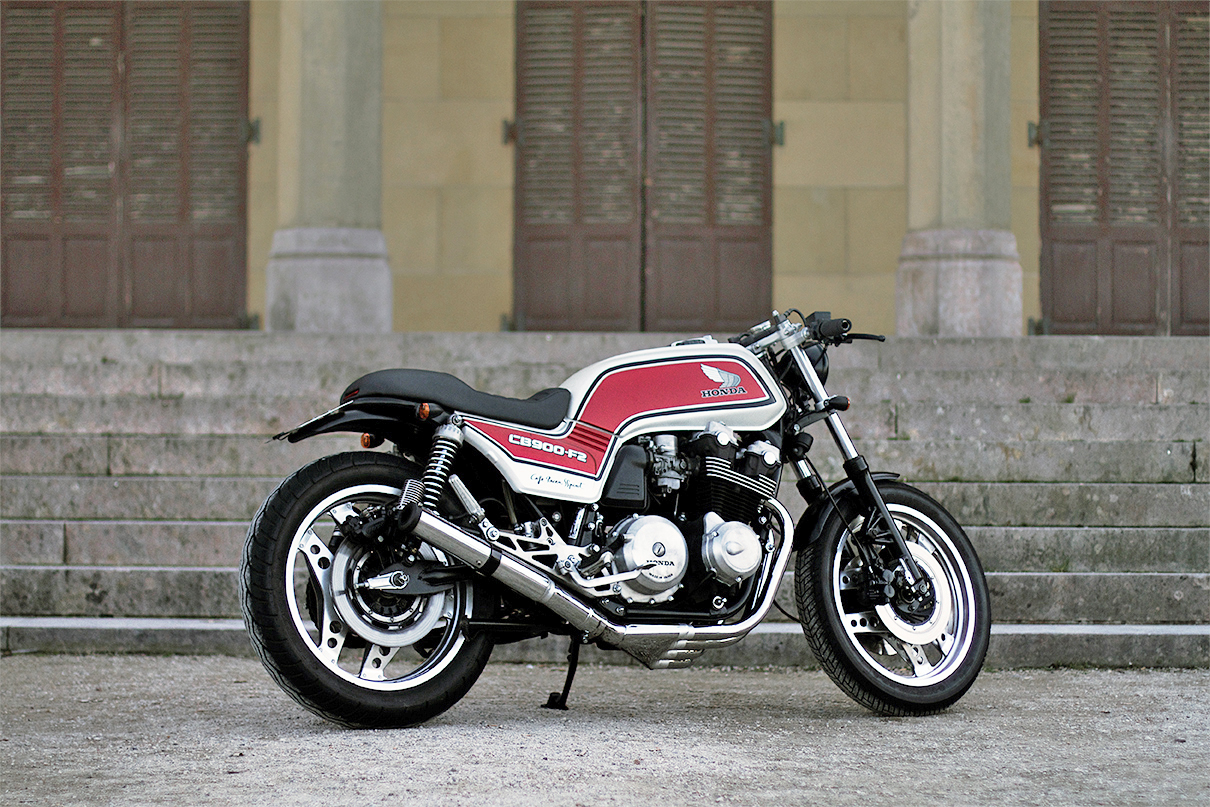 Up front the rider now steers via a set of Tarozzi clip on bars that wear the bear minimum. Levers, Biltwell grips, 2 functional buttons, a sinle mirror and a shift indicator are all you'll find. The original, chunky plastic dials have also been replaced by a smaller retro styled speedometer and a 5 inch, Bates style headlight sits nestled between the fork tubes. Both the front and rear fenders were chopped to a minimum functional length and a new wiring loom was made from scratch.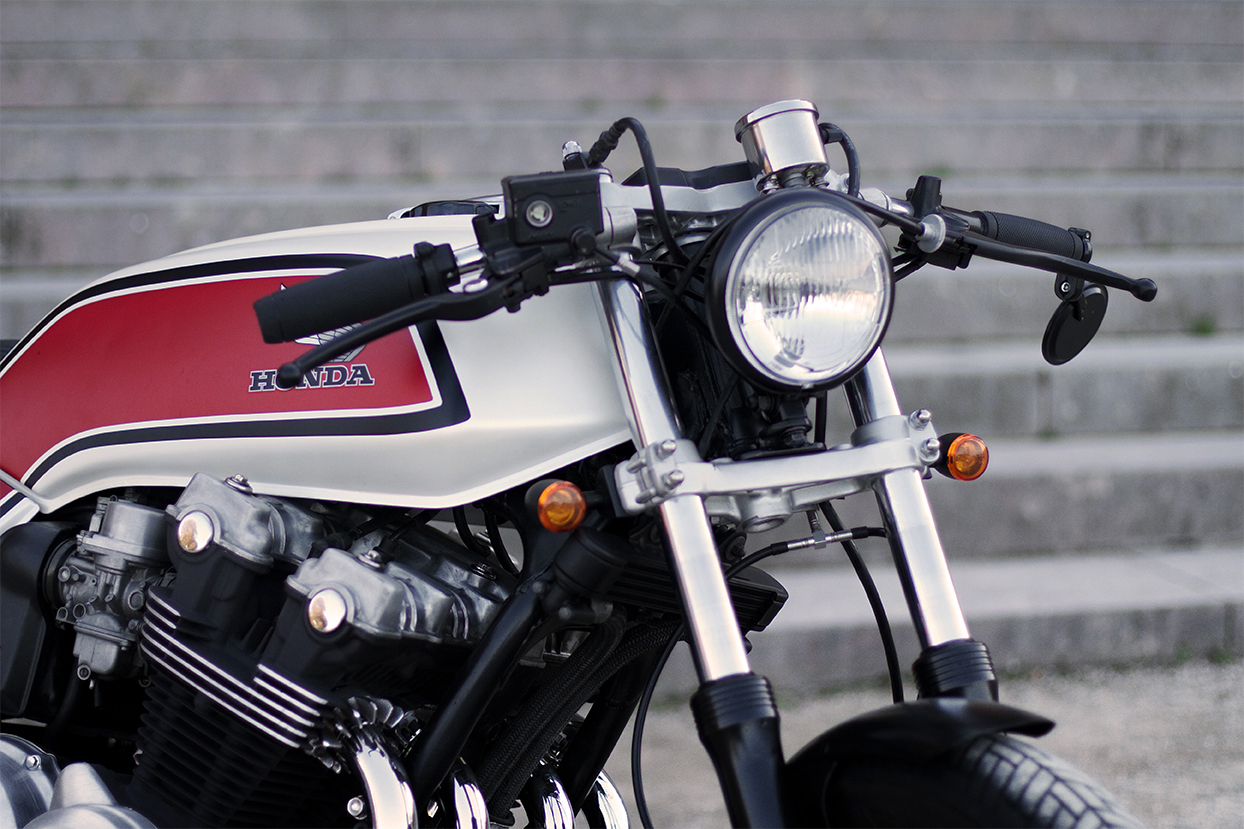 After a clean up the engine was tuned to make the most of a 4-into-1 Marving Racing exhaust system. A mix of raw and saint black finishes were then applied to the rest of the bike's components before the whole lot was bolted back together again. In recognition of the Bol D'Or's historic status, the SSpirit team opted to keep the original paint scheme, adding their own touch by finishing the paint with a satin clear coat. Stay tuned for more great bikes here on Return of the Cafe Racers from Cafe Racer SSpirit in the coming months.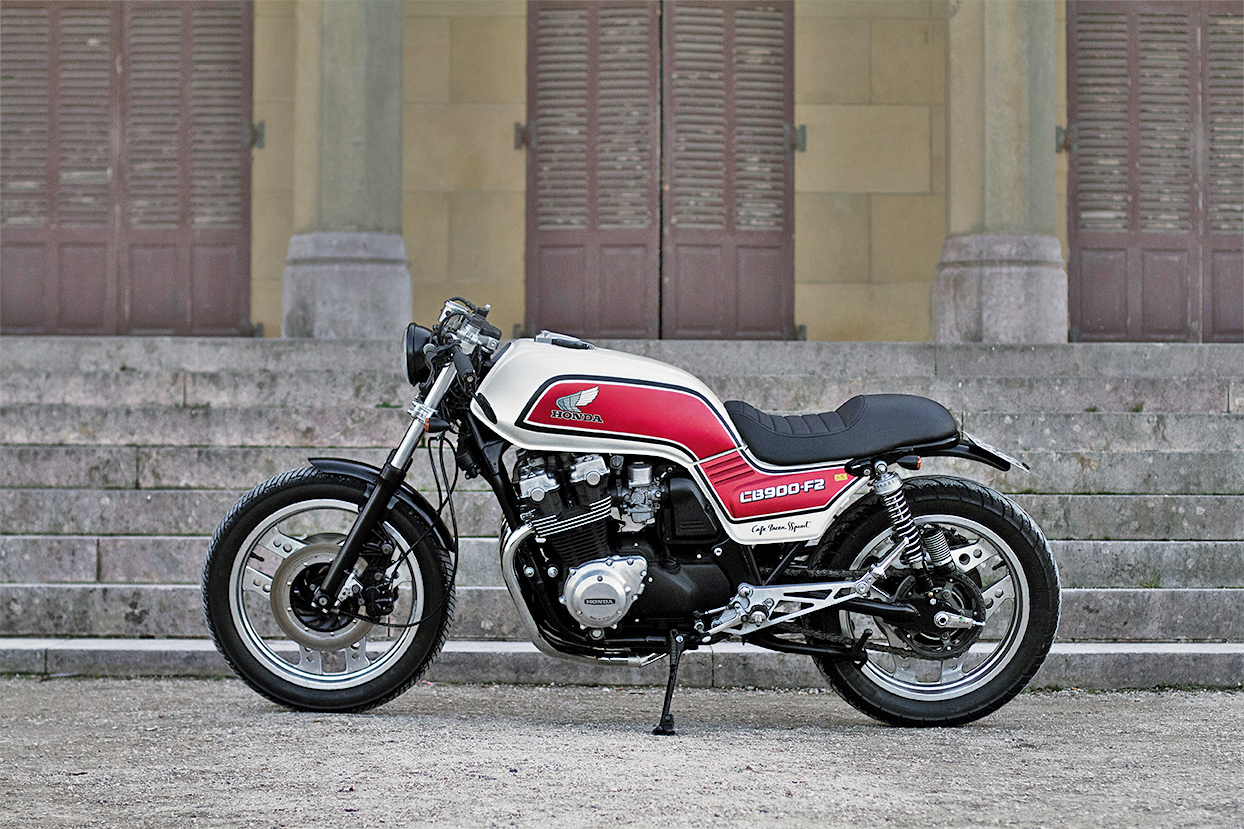 Sometimes all it takes is a few styling tweaks to make a cool custom from an outdated classic. Honda's CB900 Bol D'Or was the successor to the legendary CB750. Based loosely on their successful endurance racers of the late seventies, it was their challenger to the DOHC engined bikes that had knocked the CB750 off its podium. The roadster wore bodywork styled inline with other naked bikes of the late eighties and boasted great power and performance for a bike of its time. Recognising the potential of the <a href="https://www.returnofthecaferacers.com/category/honda-cafe-racer/">Honda</a> Bol D'Or Spanish workshop 'Cafe Racer SSpirit' set about to create a custom that celebrated the best of the bikes features while adding a touch of Cafe Racer cool.