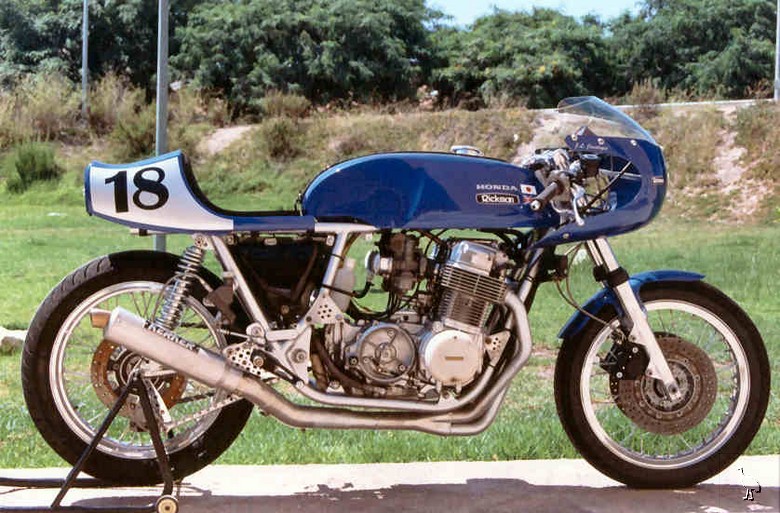 Rickman Honda CR750
Brothers Derek and Don Rickman  established Rickman motorcycles in 1960 from which they manufactured motorcycles up until 1975.
Rickman motorcycles started out building frames for scramblers (dirt bikes) but moved on to road bikes soon after. Although their aim was to manufacture motorcycles around factory engines British motorcycle companies were hesitant to supply them with engines. Regardless of this Rickman motorcycles produced frame kits built to suit many engines from three of Britain's biggest motorcycle manufacturers – BSA, Matchless and Triumph.

Rickman's ground breaking designs were the first to feature front and rear disc brakes along with several other innovations such as telescopic forks and OIF (oil in frame) frames which gave their bikes significant weight and performance advantages. The company also produced eight valve Triumph cylinder head upgrades pushing power output up to around 60bhp.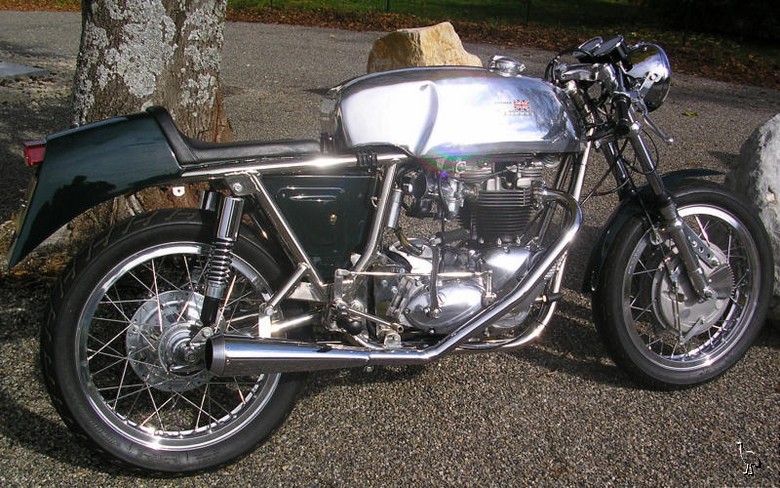 Rickman Triumph T120 Metisse
In 1971 Rickman had the opportunity to begin producing their own motorcross using relatively small capacity engines from Japanese manufacturer Hodaka, German manufacturer Zundapp and Spanish Montesa motorcycles.  From here the brothers moved to larger cc Japanese engines and the Rickman Honda 750s, Rickman Kawasaki Z1, Rickman Kawasaki Z1000s, and Rickman Suzuki GS1000s were born. Theses motorcycles were known for their nickle plated frames, fiberglass fairings and outstanding performance.
"We wanted to build a machine that was not only engineered well, but one that also looked good," "With a nickel-plated machine and good fiberglass you could really make a motorcycle that looked nice."
"The Japanese produced very good engines, but they put much less attention into their chassis,"  "We developed our own frames to accept those new four-cylinder engines. Our kits handled very well as compared to the production models. We also produced kits for Triumph engines, as well."
1975 saw the end of  Rickman built motorcycles as the company moved their focused to producing motorcycle parts and accessories. Derek and Don Rickman were inducted into the A.M.A. Motorcycle Hall of Fame in 2007 for their contribution to the motorcycling industry and those lucky enough to own one of their motorcycles can claim they house a true piece of motorcycling history.