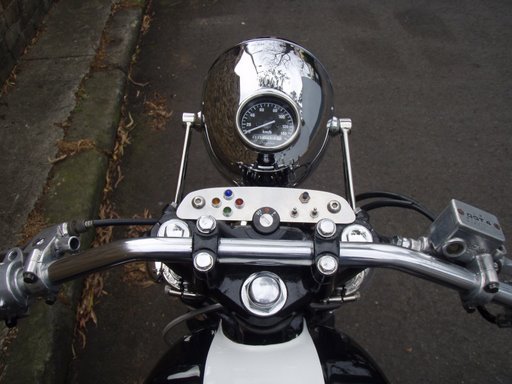 Another great bike built by De Luxe in Sydney. This time it's a Honda CB 400 Cafe Racer built on an incredibly low budget. I always love to hear that people can pull bikes together like this for such little money. Enjoy.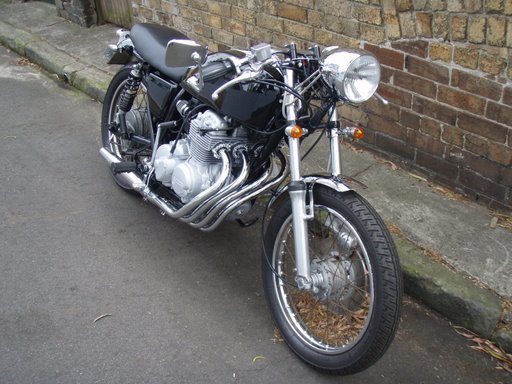 "I've been building racers for about 5 years.. My original inspiration came on the streets of Tokyo. I set up a design studio in Shibuya in 2001 – everywhere I looked, bike owners were changing whatever they could to create something unique for themselves. The W650's little brother, the W400 is a big favorite for modifying, and some of the best commercial examples come out of a shop called Boat Rap
http://www.boat-rap.com/
they do a lot of Brat style, Bobber and Lowster's.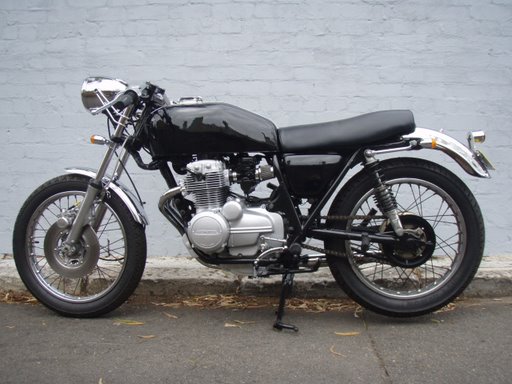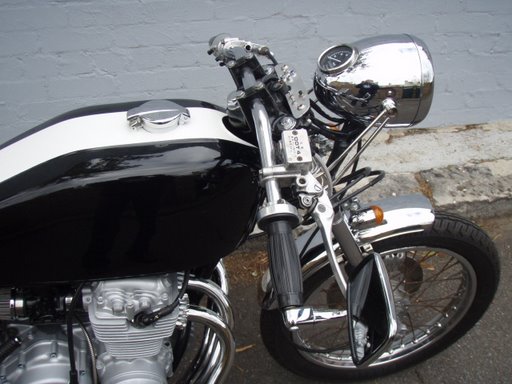 I've always been a big fan of the Honda Single Overhead Cam bikes mainly because of the 'straight line' build – that line that runs underneath the tank and straight through the seat to the tail. As a designer you'll see what I mean… I chose this particular bike for the 4 into one pipes. I got it for under a grand, and the whole job has cost me under 3k to finish. The most expensive bits were things I couldn't do myself.. upholstering the seat after I'd reshaped it, getting all the chrome re-done, and buying tyres!If you'd like to see some pics of my newest cafe build the 'Scunthorpe Banshee' – a '76 Honda CB 400f they're up on my Picasa page.
http://picasaweb.google.com/oddmartini/ScunthorpeBanshee
"