The Honda CB750 first came into production in 1969 and made a major impact on the motorcycle industry by being the first four-cylinder bike to be produced by a mainstream manufacturer. The CB750's major competitor at the time of it's launch was the BSA Rocket 3 or Triumph Trident which came into production a year earlier. The 2 bikes were considered to be the first true superbikes available to the public and they competed very well in both sales and production quality. The CB750, however, became the bike of choice for road riders due to it's more affordable price bracket and reliability whereas the Trident tended to be the choice of racers. For the British motorcycle industry, this spelt trouble and the CB played a major part in the downfall of many UK manufacturers. The Honda CB750 stayed in production up until 2003, eventually becoming known as the Nighthawk 750. The Nighthawk never sold to Honda's expectations due to the abundance of sportbikes that had hit the market and the changing trends of bike riders.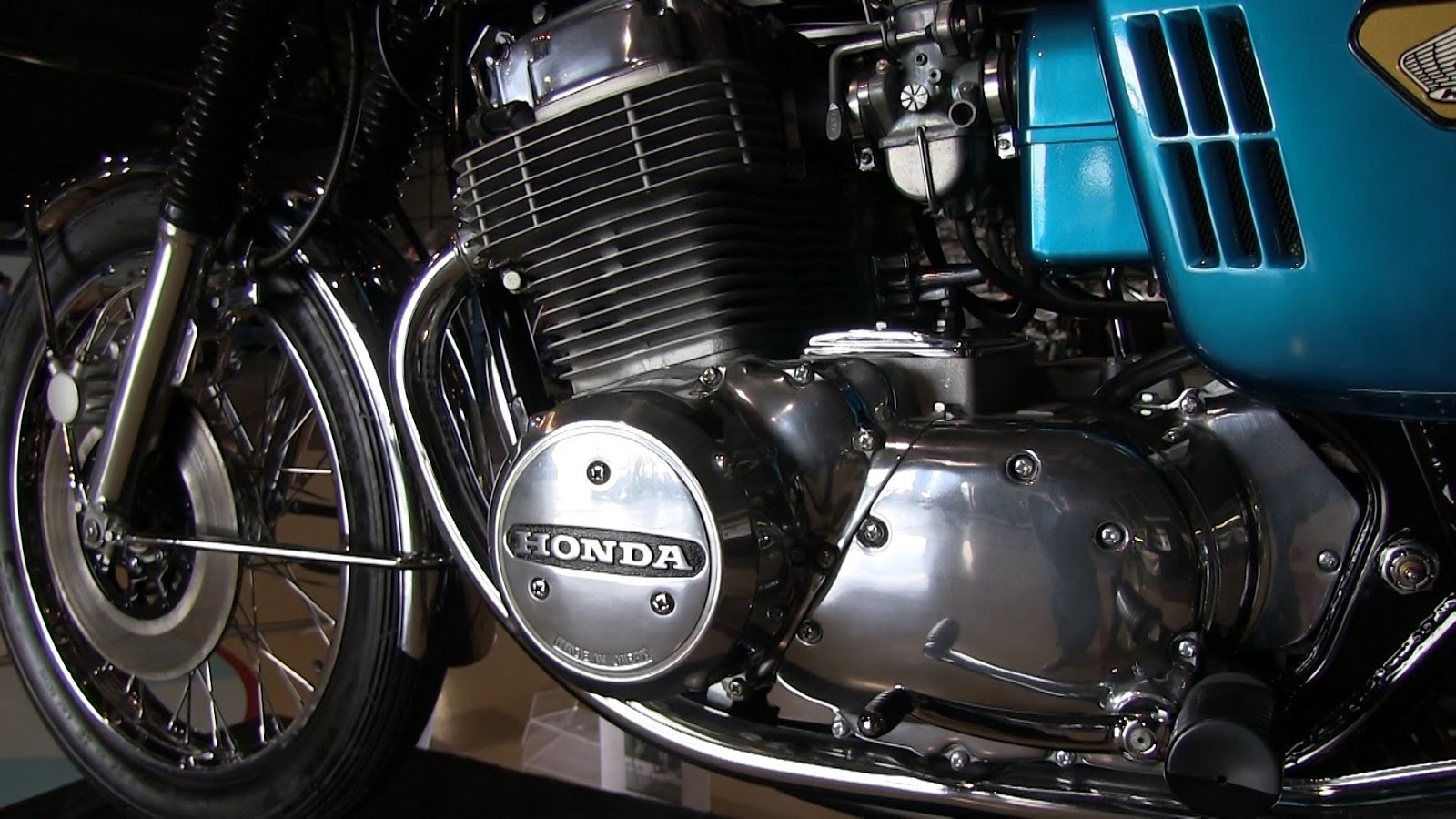 The Honda CB750 now enjoys popularity among enthusiasts and good examples are readily available on the second-hand market. There is also a plethora of standard/custom parts available online and plenty of clubs and forums where you can discuss the finer details of CB750 ownership and maintenance.
Cb750's have also attracted the custom builder market and can be found reincarnated as Choppers and Cafe Racers. If you're looking for some fine examples of CB750 racers try visiting CB750 Cafe, the website of Steve 'Carpy' Carpenter. Carpy is an expat living in California doing what he loves most, building Cafe Racers out of CB750's and he know's his stuff. His website is an incredible resource of information and inspiration. Carpy has put his heart and soul into producing a website that will give any Cafe Racer loving Rocker a hard on. There are heaps of pics, detailed bike builds and he even has a shop selling some of his own Cafe styled aftermarket parts and accessories.