With a life long passion for bikes and an endless desire to create custom motorcycles using "hand made" techniques, Oficina MRS owner Mario began the build with an aim to "transform a normal bike into something unique". From the original bike only the frame and engine remain and even they have undergone significant modification. Every modification was made with an aim to increase power, minimise weight and improve overall performance while celebrating the Cafe Racer style and aesthetic.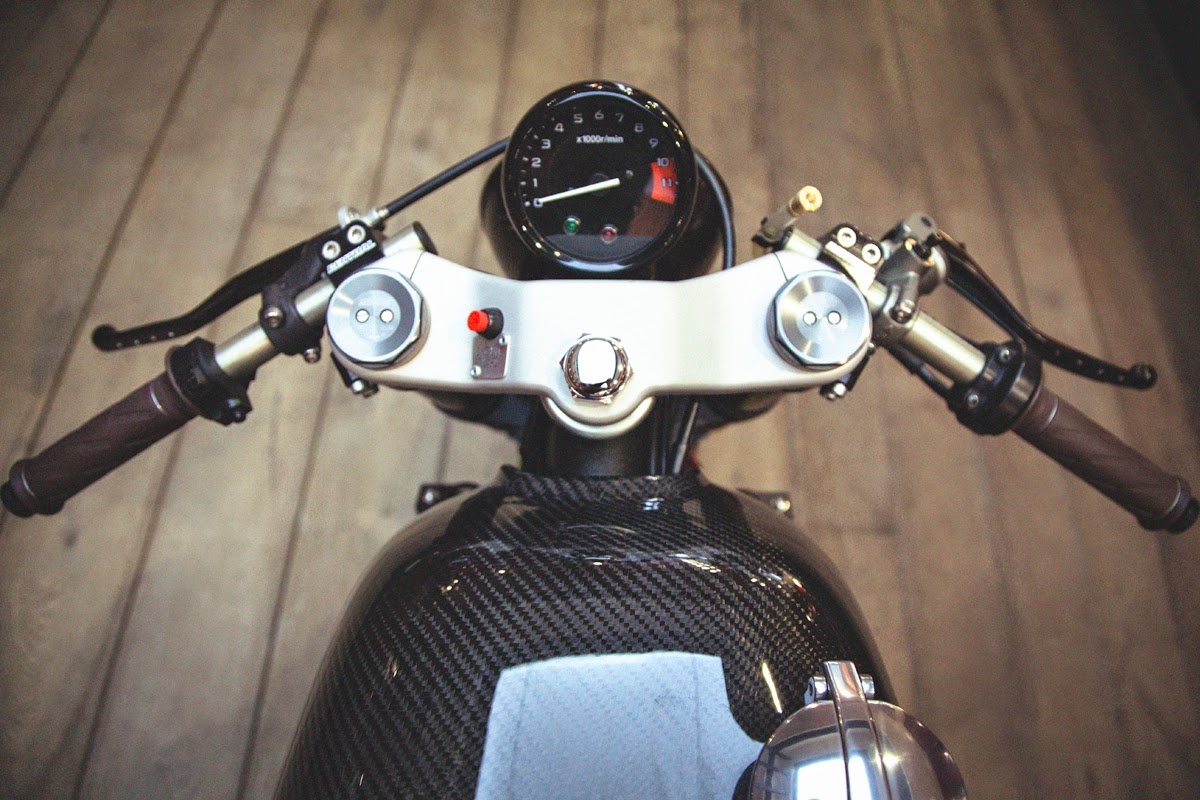 "The engine is a cocktail of parts from a Honda CB750 RC42 and a Honda CBX 750 RC17. I couldn't find carbs for the RC42 engine so I custom fit a set of Keihin CR 35mm to increase the engine's power. With the increase in power, I also had to improve the engine's lubrication of the cylinder head which was done using the solid brass lines that you can see running up the right of the engine. I also added an external Active ST13 oil cooler to keep internal temperatures down and complimented the carb upgrade with a complete titanium exhaust system by Asahina Racing."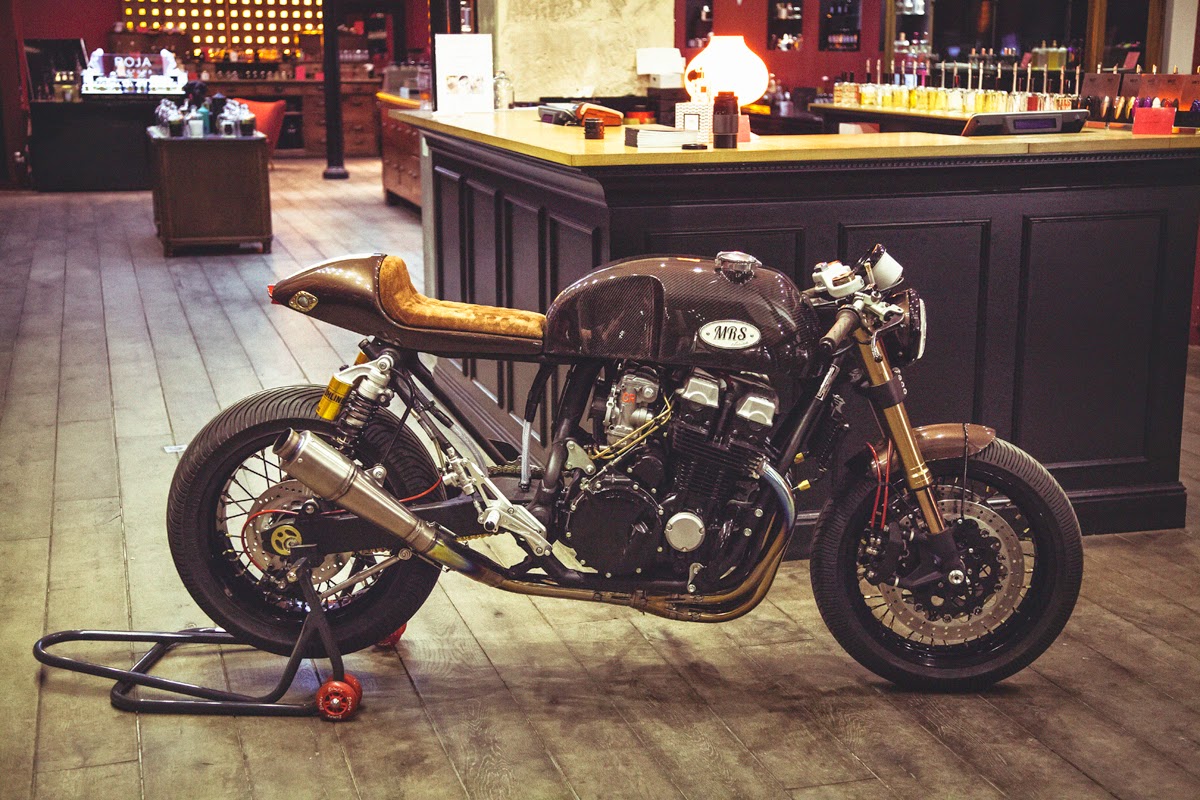 "The stock Honda forks have been replaced by a Showa 43/25 mm system which has been mounted using a custom top clamp. Renthal clip-on handlebars were installed along with a set of turn signal that I also made and the engine start switch was drilled into the top clamp rather than adding more clutter to the bars." The tachometer was also designed and built by Mario along with the various supports and struts that hold the fenders and brake components in place. To replace the hefty Honda cast rims a set of lightweight Ducati hubs were laced to Excel Takasago rims wrapped in Michelin rubber and the factory swingarm was replaced with a Kawasaki Zephyr 1100, which has also been modified to double as an oil breather catch can.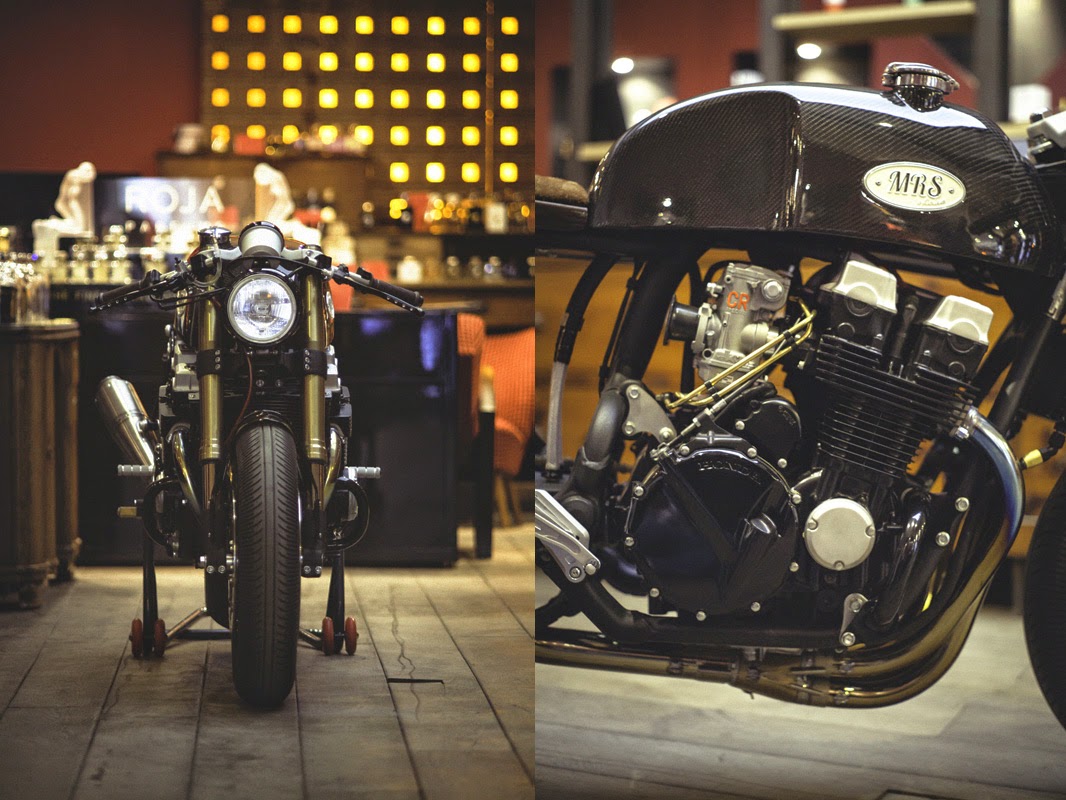 "I fabricated all the supports for the rear wheel and brake system and used Ohlins gas shocks made especially for this bike. All the electrical parts, including battery, are hidden under the rear seat. In the left side of the seat is the ignition key. I combined an old Portuguese coin with the key so it sits flush with the bodywork and adds a nice design element that harks back to my own origins."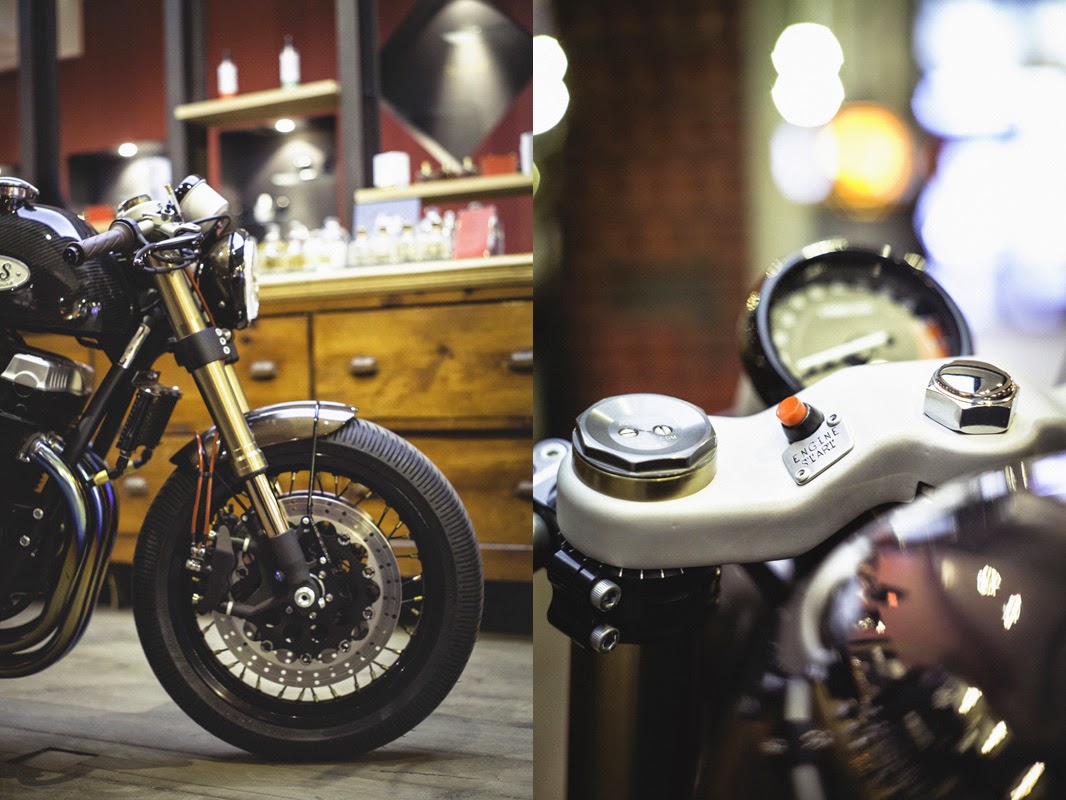 The most striking element of this build is, of course, its bodywork. Mario worked with his good friend, Augusto Ribeiro to develop a unique tank and tail combo using the most lightweight and strong materials available. On the outside, the carbon fibre can clearly be seen under a thick coat of clear but what can't be seen is the extra lining of kevlar that the pair incorporated into its design. So to say that this Honda CB750 is bulletproof wouldn't be an analogy, it could actually be the truth!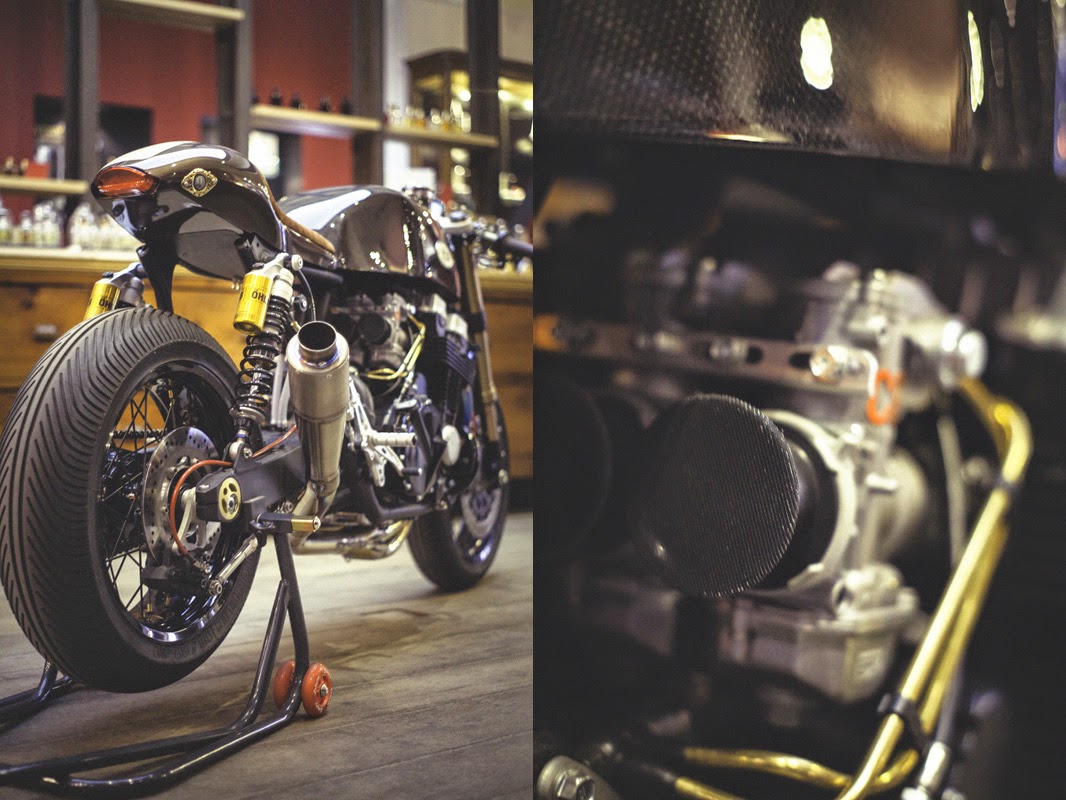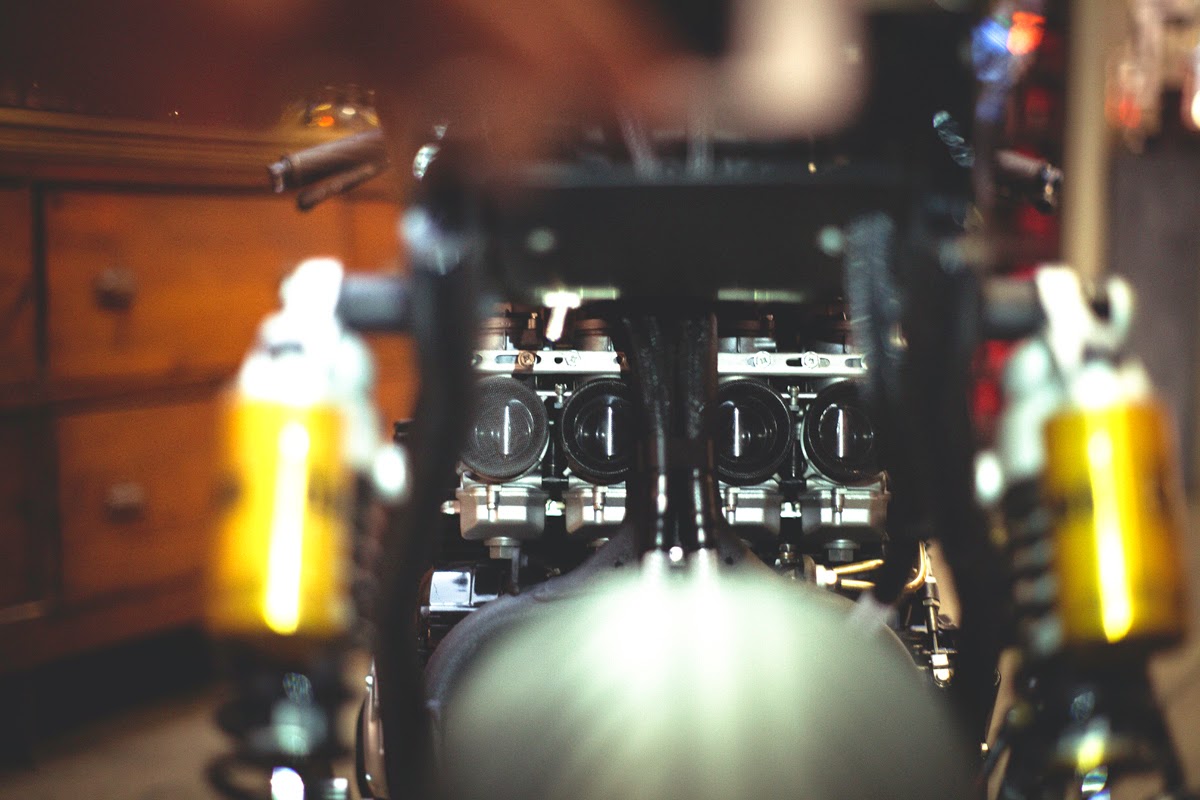 Photography by Evan Sarreira and Antoine Sayn at Jovoy Paris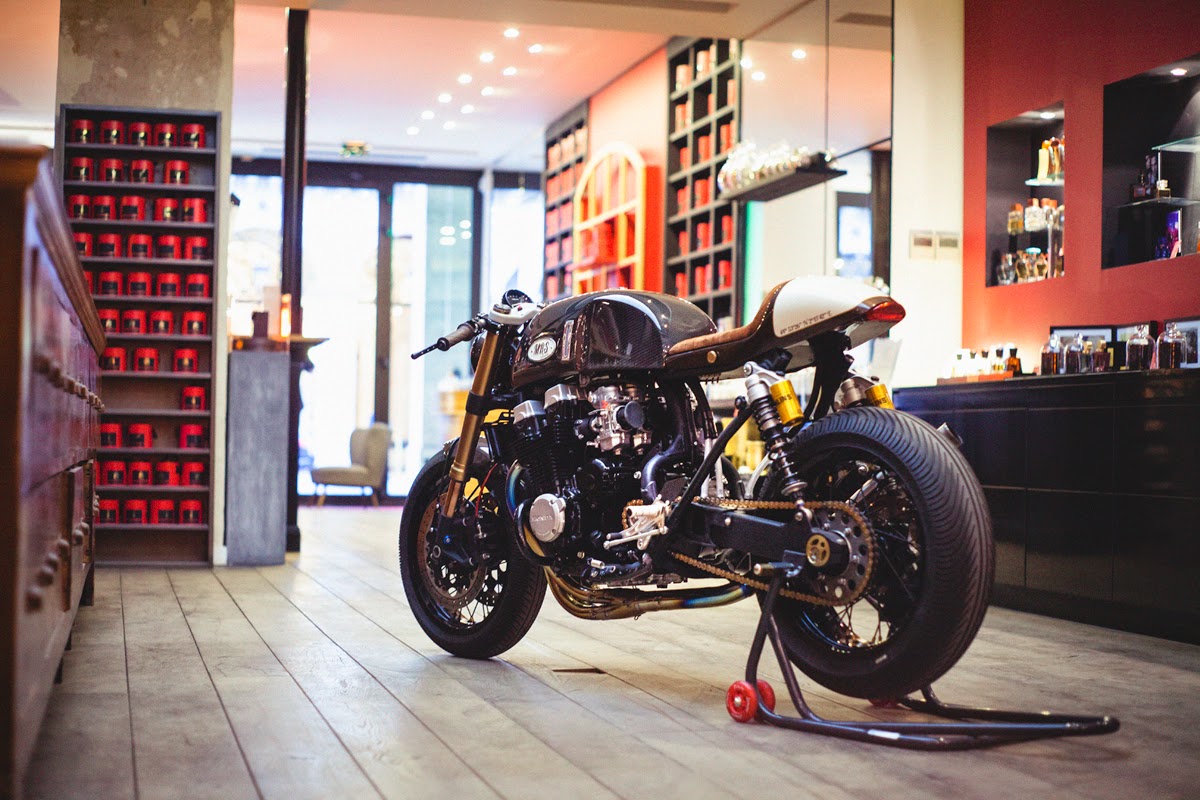 "The world's first superbike." The Honda CB750 has also become one of the world's most popular donors for customisation. Its classic looks, impressive performance and its legendary status in history are all a testament to this. By the mid-nineties, the CB750 had undergone a lot of changes, many of which make these models less attractive to custom builders. Ugly bodywork, chunky solid wheels and a less refined looking engine make it harder to see their potential, but to a builder with a solid set of skills and a good eye these bikes present much more potential than the older models. Boasting the highest power figure (75bhp) and weighing less than any other model in the CB's 40+ years of production, these models not only outperform their predecessors they are also much more reliable.
In 1996 this CB750 RC42 rolled out of Honda's factory in Japan, but it wasn't until today that its true potential was revealed by a Paris-based Portuguese builder called Oficina MRS.