One of the biggest highlights for me when we were pulling together issue 6 of Tank Moto Magazine also happened to be the smallest. Nick Sawyer's incredible custom Honda Z50JZ Monkey Bike was a ground up build with a focus on performance improvements and the results are quite astounding. With the talented Jason Lau behind the lens we captured these images and recorded Nick's story of this grand little build…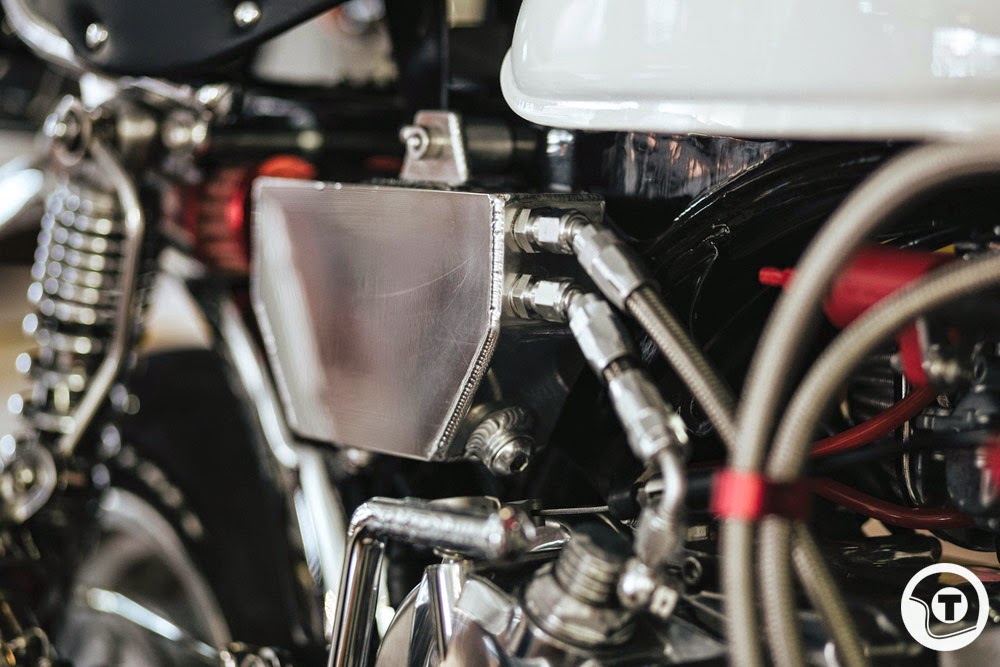 Nick Sawyer owns what is indisputably one of the smallest road legal motorcycles in Australia. Despite its size, Nick's pint-sized Monkey bike has clocked up speeds of over 130kmh, can run circles around Sports Bikes on Victoria's legendary Black Spur Drive and is the first motorcycle I've ever encountered that can be parked "under a desk at work". It's a road registered pocket rocket and it provokes sounds of pleasure from everyone that encounters it.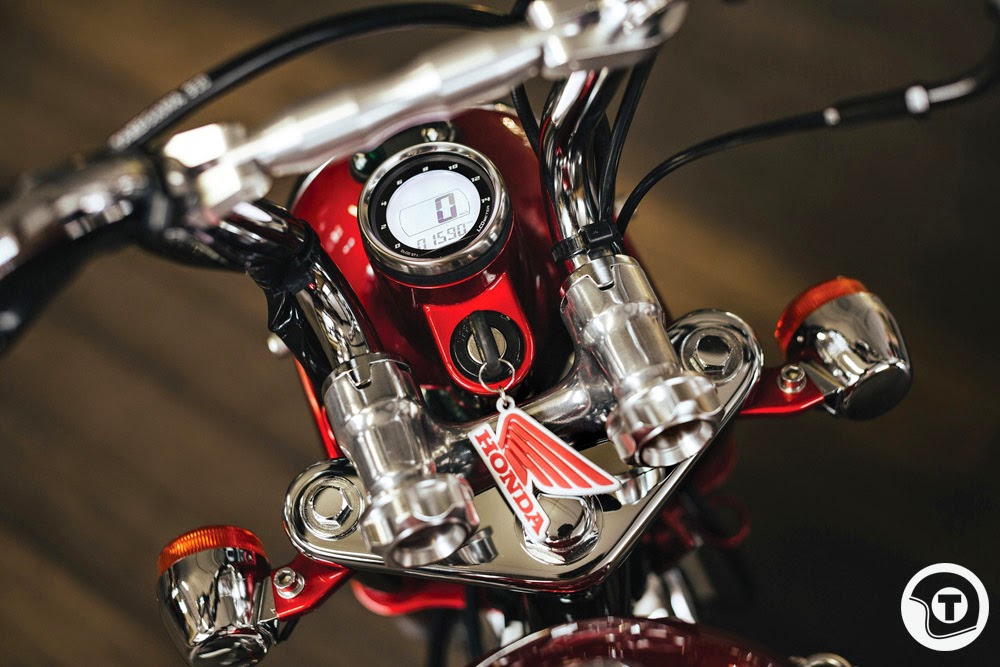 It took Nick some 5 years to locate the base for the project, a bare bones, Australian delivered, complianced frame that popped up on eBay late one night. "A road registered Honda mini bike had been a long time project idea of mine, fuelled by the nostalgia of owning one when I was younger and a love of quirky Japanese vehicles."  Says Nick and by the time he found the frame he'd already planned most of the build out. The Z50 is a favourite in Japan's custom motorcycle scene so Yahoo Auctions (Japans equivalent of eBay) was a gold mine for sourcing bits for the bike. Unfortunately language and international shipping barriers meant that getting the parts to Australia was going to be a difficult task. Thankfully Nick found a friend in Japan who was willing to bridge the gap and the ordering began. Nick had decided to stick with the original look of the Z as Honda did a great job when they first put it together. A set of new old stock tins sourced directly from Honda Japan in the classic red/white scheme set the tone for the look of the bike, but for the engine he decided to "do something crazy".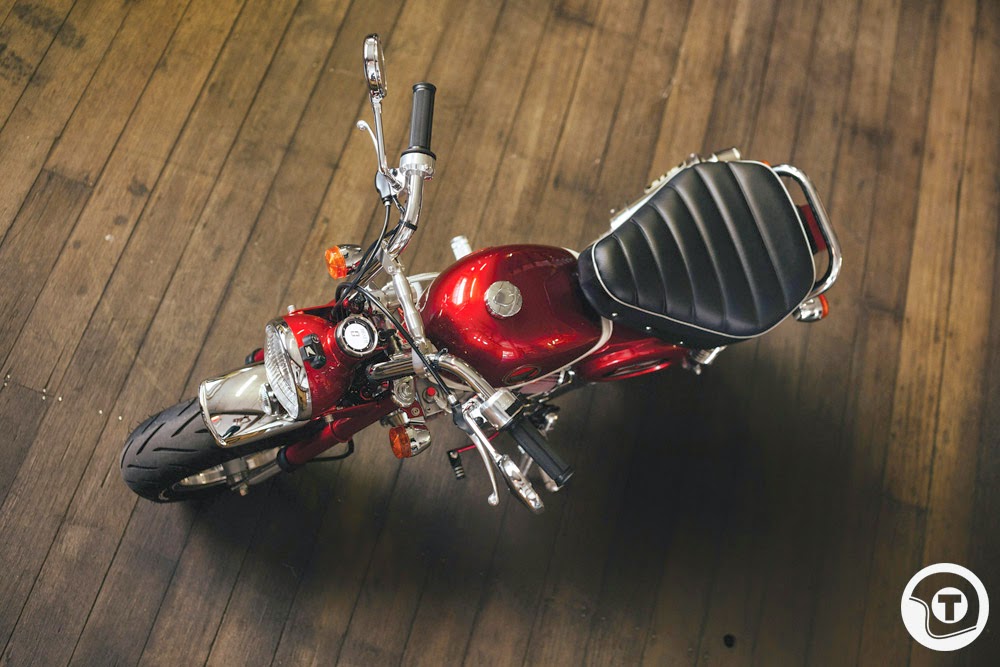 The original engine for the frame he'd sourced was an outdated 6 volt points set up which simply wasn't going to cut it for what Nick had in mind. An early 2000, 12 volt CDI engine was chosen as a starting point. No sooner had it arrived from Japan Nick had it upgraded from 50cc to 117cc. The massive increase in capacity came from the adaption of a big bore top end kit and a longer stroke crank. Larger valves were also added for increased flow and everything was ported and polished to get it breathing just right.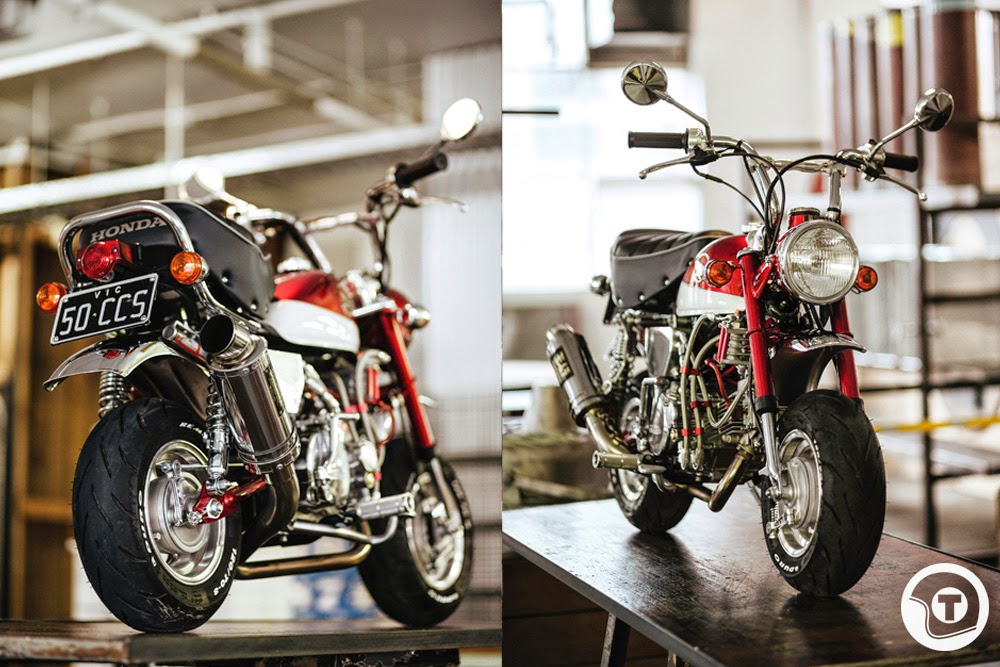 Nick installed a lightened stator for faster revving and a remapped CDI to remove the factory rev limiter. To avoid high RPM explosions (a common issue with high horsepower Z's) a clutch relocation kit from Monkey custom parts specialist Takegawa Japan was installed. Cooling was another safety concern so a trick, alloy external oil cooler was mounted to the front of the engine to keep internal temperatures down. To feed the beast a Mikuni VM26 carb, which is around double the size of the stock unit was added and an under slung Yoshimura exhaust takes care of the exhaust gases. The lightly baffled muffler also helps to let people know Nicks around, as he puts it "I'm not likely to be seen so I should at least be heard!" To fill the gap where the old pipe sat Nick added an alloy catch can and ensure that everything matched his classic colour scheme all the alloy was either polished to a mirror finish or anodised red.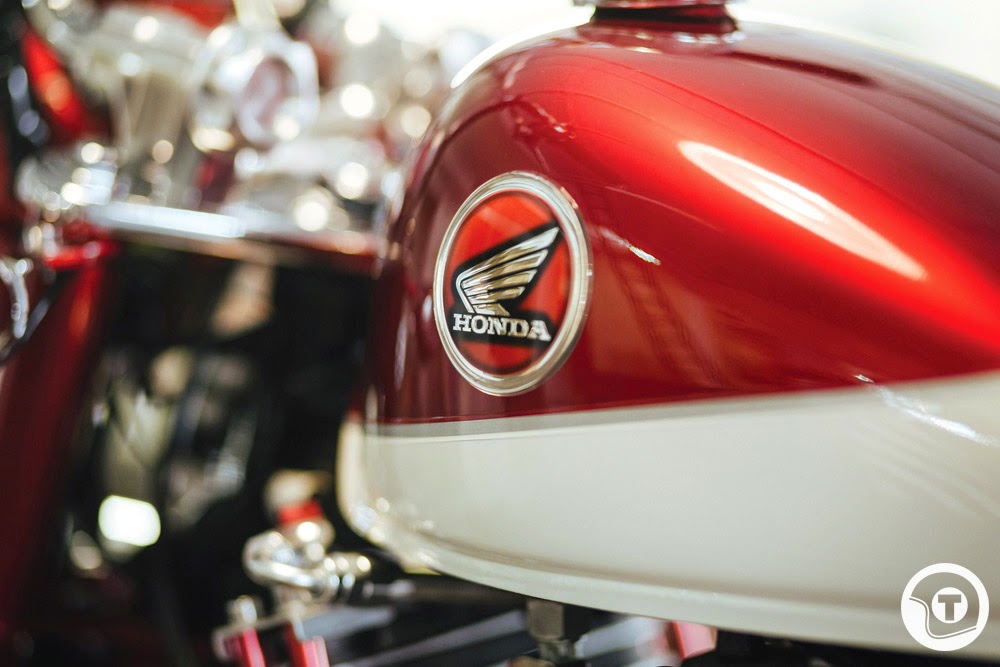 What does all that engine work amount to? Well in stock form a Monkey will produce a side-splitting 2.5bhp. Nick's Monkey however is good for 15bhp. That might not seem like much, but to put it in perspective that's six times the stock power figure! More power than the latest model Honda CBR125R and only a fraction of the weight. As I mentioned this Monkey's been clocked at a touch over 130kmh, which is sure to impress even the most opinionated "big bike" lover, but Nick's not done yet. Future plans include twin cam heads and an even larger bore to bump power up to the mid twenties. With that much power Nick says "that may also necessitate a longer swing arm to keep the front down!"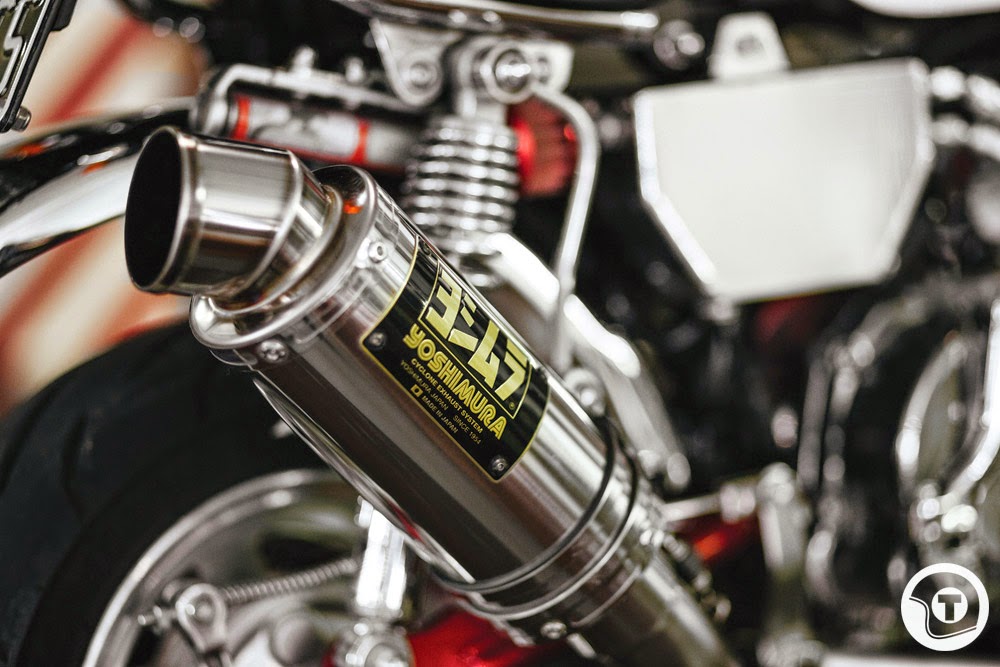 For the complete story of Nick's Monkey bike build and more photos grab yourself a copy of Tank Moto issue 6. The new, bigger A4 format means more photos, more content and as always you'll find nothing but killer custom motorcycle content.