2020 has been a tough year in many ways. On top of all the terrible things attributed to the outbreak of the Coronavirus, many motorcyclists around the world have had to endure months of not being able to ride their beloved bikes. And now, with the northern hemisphere about to enter into another winter, our friends up north are winterizing their bikes, which means even more time out of the saddle. But don't despair. Maybe this is the perfect time to kick off that bike project you've been procrastinating over. Today, to inspire you to make a start, Utah native Dalton Devore is here to share some details about his Honda CB750K cafe racer winter build.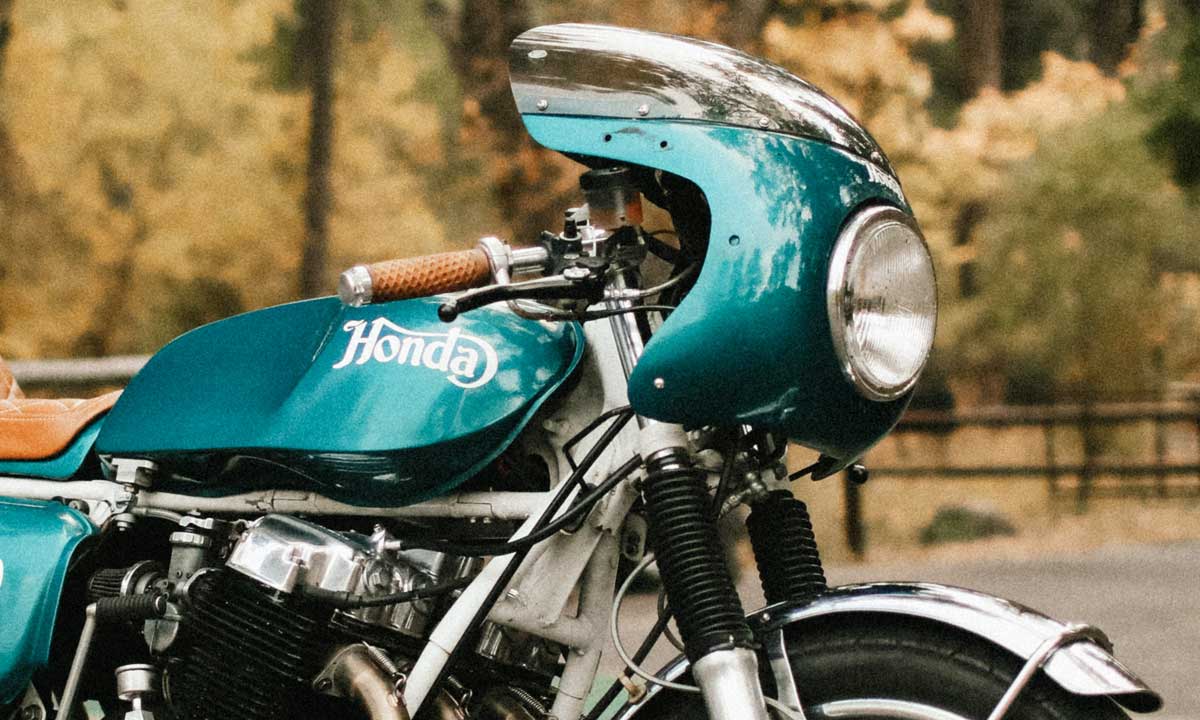 "My bike is a '76 CB750K and building it took me about 9 months from start to finish. I built this cafe racer because Utah winters can be difficult, and I find building bikes takes those blues away.
The donor bike came from the local classifieds, but it was just a rolling chassis with no motor, so I had to source the engine separately. As far as my design approach, I like to sketch my ideas out on paper because I'm not exactly computer savvy. My design was Initially based off a Norton. I really like the styling and overall aesthetics of British machines, but love the reliability of the Japanese brands. As far as custom work, this whole bike had to be built from the frame up."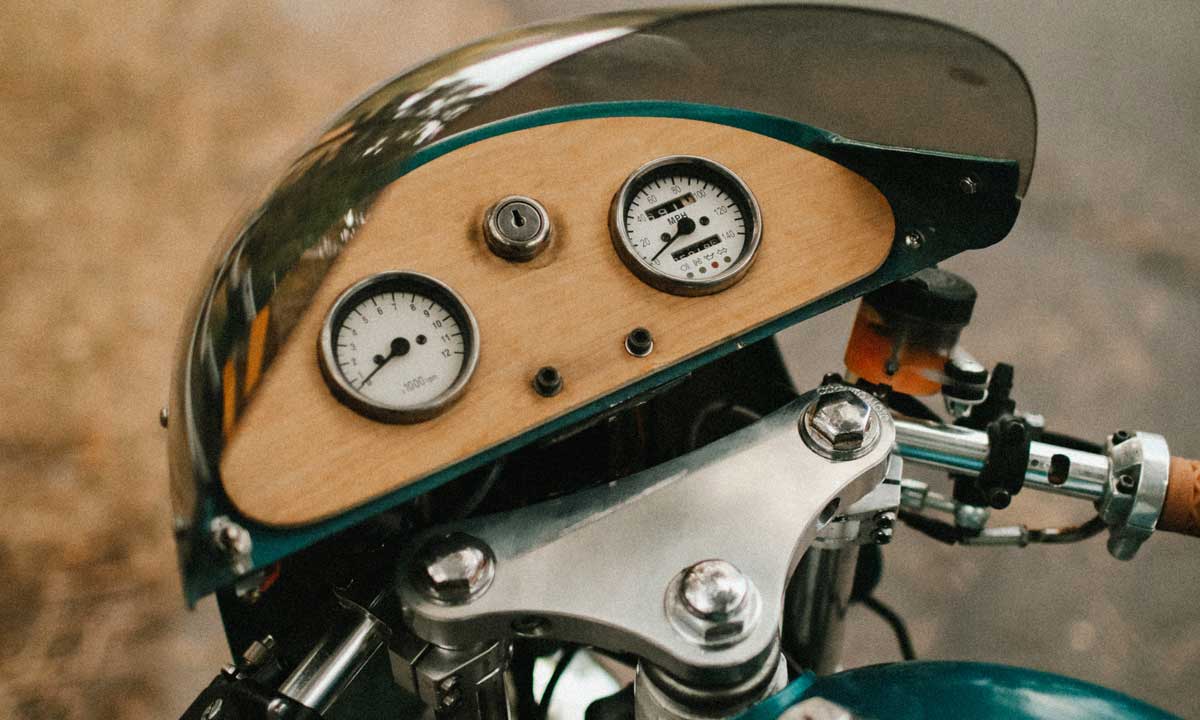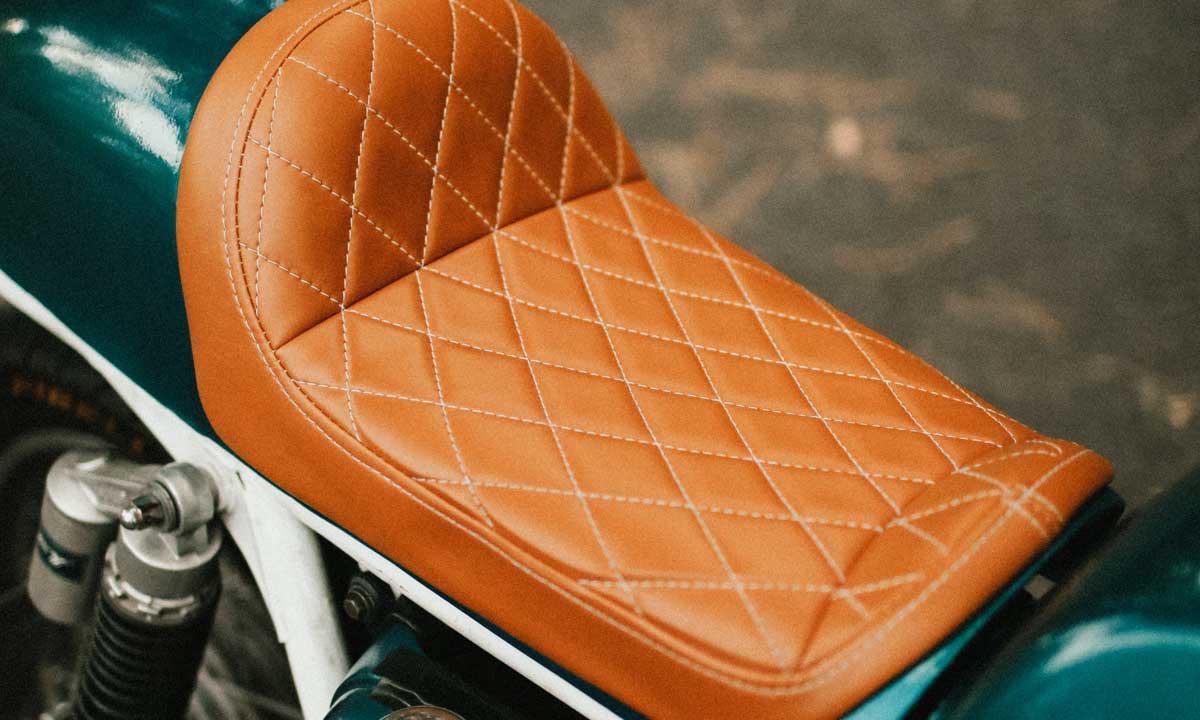 "A custom tail hoop has been added to the rear of the frame and all the unnecessary tabs and bits removed. Up front you'll find a dual-disc setup taken from a Honda GL1000. I've paired it with fresh brake lines and a Brembo master cylinder for better all-round braking performance.
The motor I sourced has been fully rebuilt with a forged HRC CR750 crankshaft and stator. It's also been bored out to 836cc and uses forged JE 10.5 compression pistons and Carrillo I beam connecting rods. Additionally, the head has been fully ported, valve guides shortened and it has a larger aftermarket cam. The factory valve springs were replaced with cycle X "beehive" units, the bottom end has been fully rebuilt with all new bearings and cryo treated primary chains. The transmission has been race cut and the stock clutch has been upgraded to a Barnett system with a billet pressure plate and to top it all off. Those of you who own SOHC 750's know how much of a struggle the stock alternatives can be. To top it all off the exhaust system is a full MotoGP Werks 4 into 1 setup."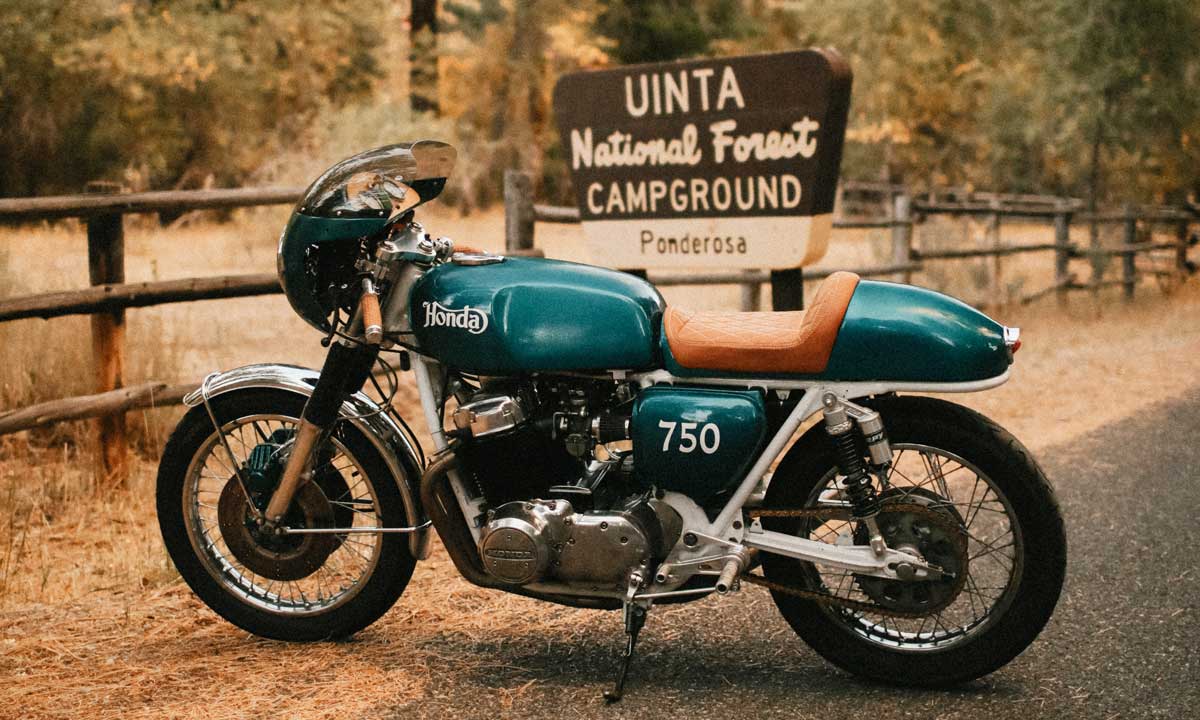 "My CB750K cafe racer uses a Cognito Moto triple tree which I installed along with one of their rear-set conversion kits. The dash has been custom built with a brand new design and everything is powered by a wiring harness which I built from scratch. It's hooked up to a Motogadget M-Unit. The bar-end turn signals are Motogadget too and I have used guitar amp style switches integrated into the handlebar with internal wiring to control all the accessories.
My bike's seat cowl was built by hand. The same goes for the seat upholstery which was inspired by a barber's chair. Sitting over the frame is a Yamaha XS750 which I painstakingly modified to fit. The frame itself has also been customised. A section beneath is removable which allows for top end engine maintenance and servicing without having to pull the motor from the frame."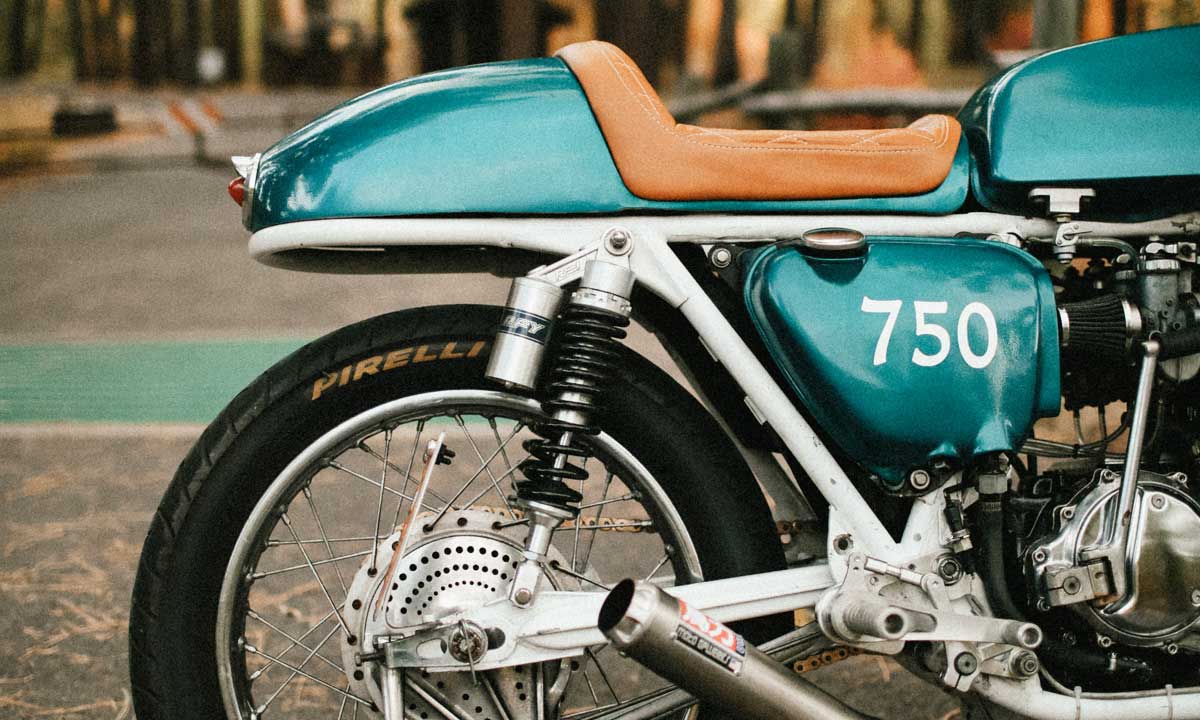 "As far as the most challenging part of the build goes – I'd say it was finding all the right parts to achieve the styling I was looking for. My CB750K cafe racer pulls much harder than a stock alternative through all the gears. The seating position is race-worthy and the rearsets allow for a more aggressive lean through the turns. I decided on building a high-performance Honda CB750K because these bikes have so much untapped potential. Plus the sound of the old school inline-four is hard to beat! The bike is an absolute blast to ride, plus it turns heads everywhere I go!"
Photography by Jeremy Foster