No one is ever going to stand in front of a Honda NX650 Dominator and exclaim "look at the clean lines on that machine". Until now. Isidore Delgrosso of MécaServices workshop near Paris made a name for himself with his Honda FX650 Vigor Café Racer. For his latest build, he's returned to the RFVC platform, but this time it was housed inside a 90's Honda Dominator. The result is a cafe racer with such perfectly positioned lines that you'd think it was the work of Mondrian.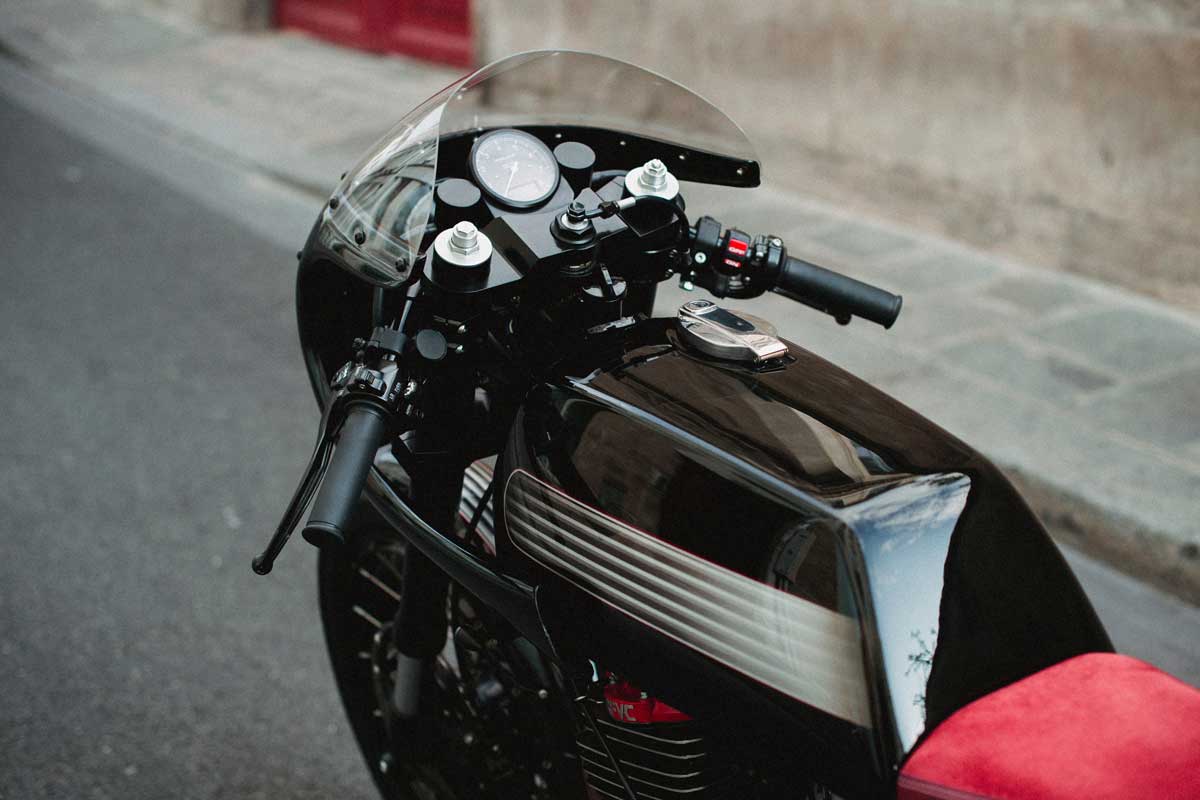 Let's start with the exterior. Standing alongside the bike its lines are its most defining feature. A new subframe uses two tubes that fit the Dominator frame like they were there from the factory. Mounted independently to the frame they converge beneath the seat before forming the new rear loop. Custom made Fournales twin shocks attach to what used to be a mono-shock swingarm and run parallel to the down tube of the frame. Isidore's one-off carbon seat flows into the fuel tank. The bottom edge of the bikini faring cuts a similarly level line from the opposite direction. The raw stainless exhaust does its best to blend in by following the line of the frame. And its muffler even sits at a perfect 90-degree angle to the rear shocks for a harmonious finish. I am in OCD heaven!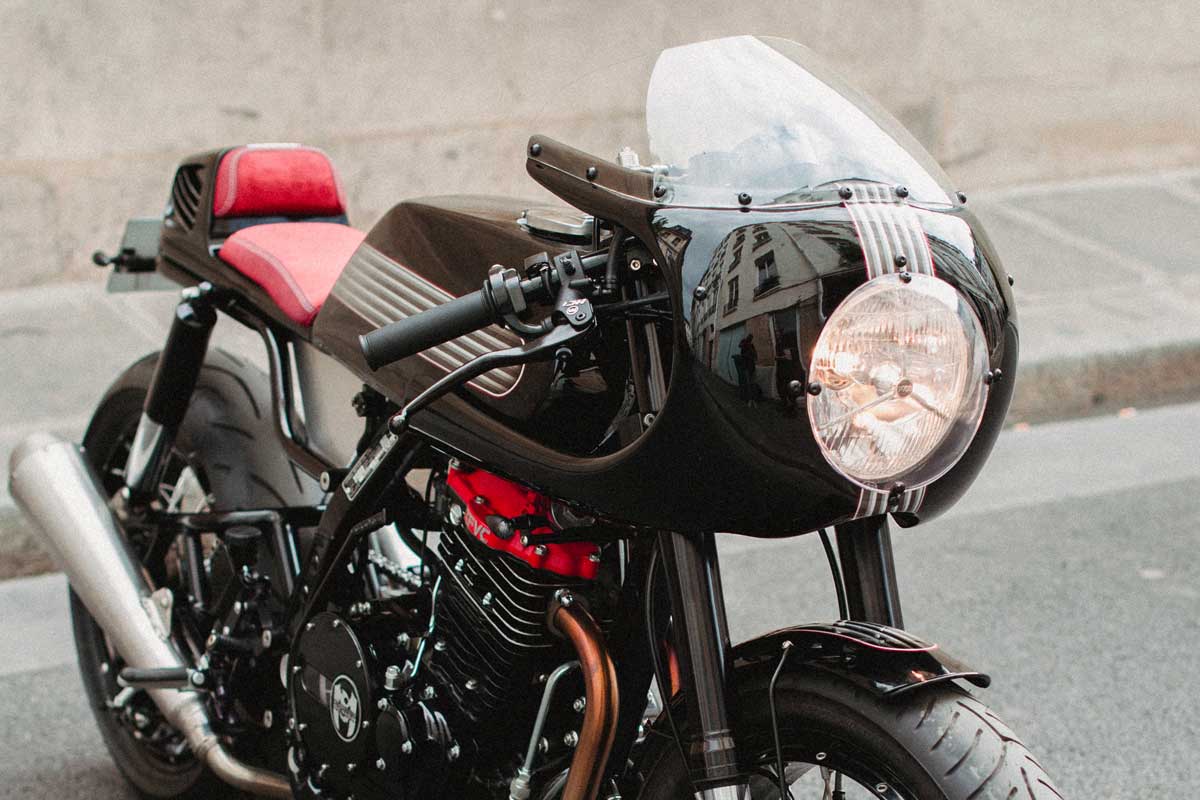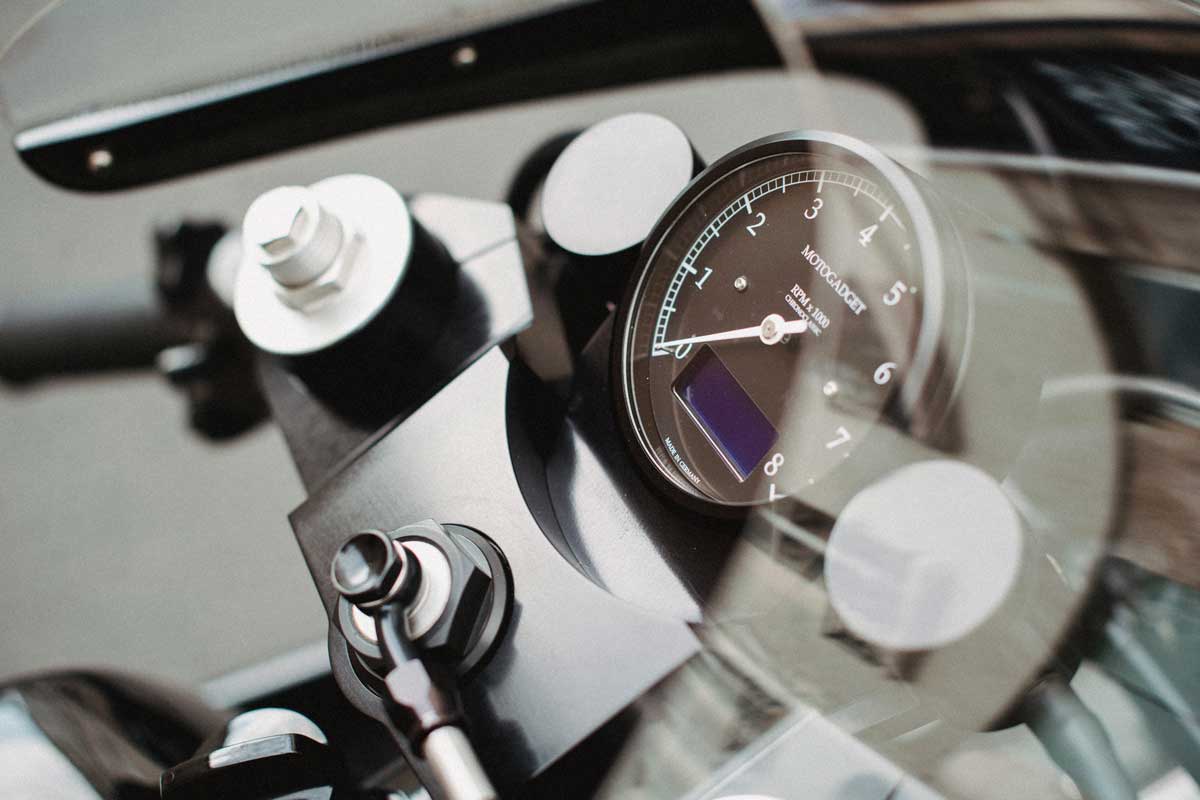 Believe it or not, things get even more interesting on the inside. This is no bog stock, ex-dirt bashing big single. The Honda Dominator's big single was completely stripped and all casings blasted and powder coated in a thick carbon black. A cylinder bore raises the cc's to 675 and in the head sits an HRC racing cam. Then there's a lightened and balanced flywheel, the old heavy steel clutch discs have been swapped with aluminium ones and a Mikuni flat side pumper carbie sucks through a homespun trumpet. This all leads to a very tidy and very responsive engine nestled inside those carefully crafted lines.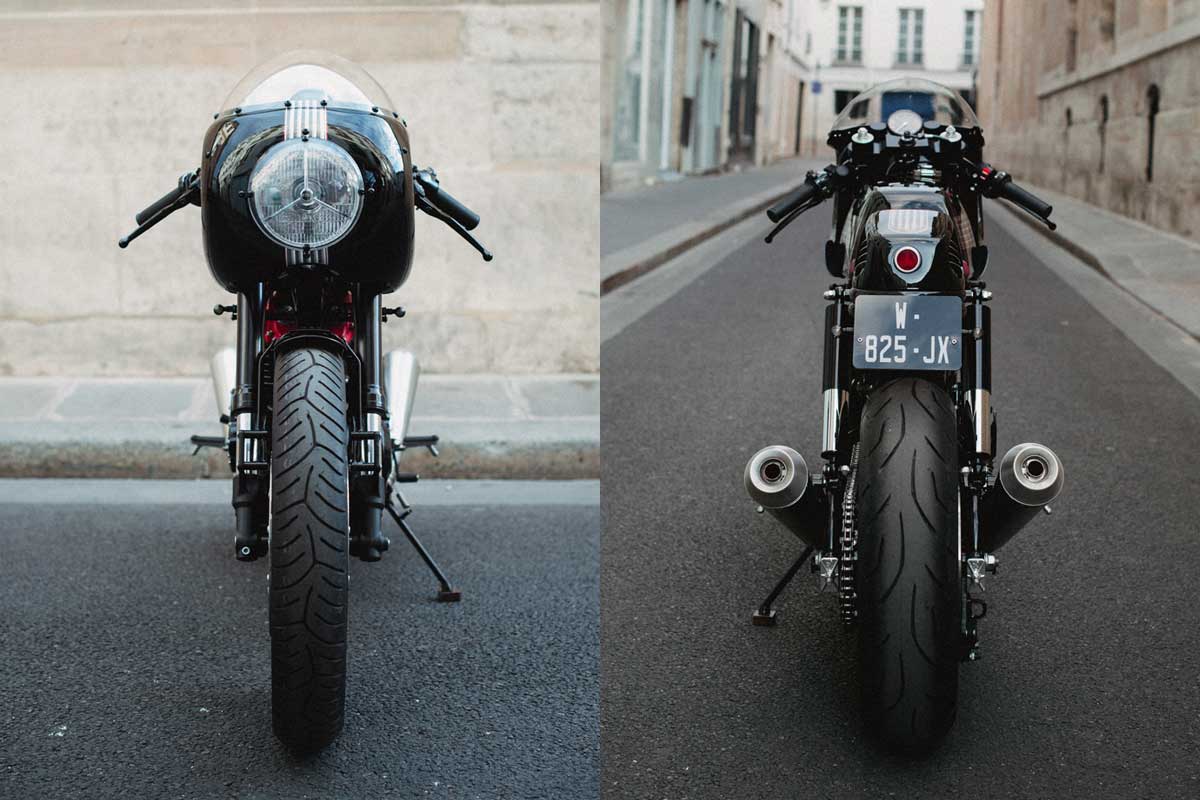 To improve handling and stopping, special attention was paid to the front end. The USD tubes have been shortened by 20mm and big twin discs with 4 piston callipers installed to pull the bike up promptly. With the electric start removed this beast relies on the big kicker pedal to come to life. The challenge faced by Isidore was one many of us have also faced – how do I get my kick start to clear my rear sets? His solution – fabricate a neat folding brake pedal with a ball and spring system allowing the pedal to be raised out of the way. Isidore's in house fabrication didn't stop there. He returned to his mill to shape a custom rear hub complete with his own damper system which made way for a 4.00 wide rear.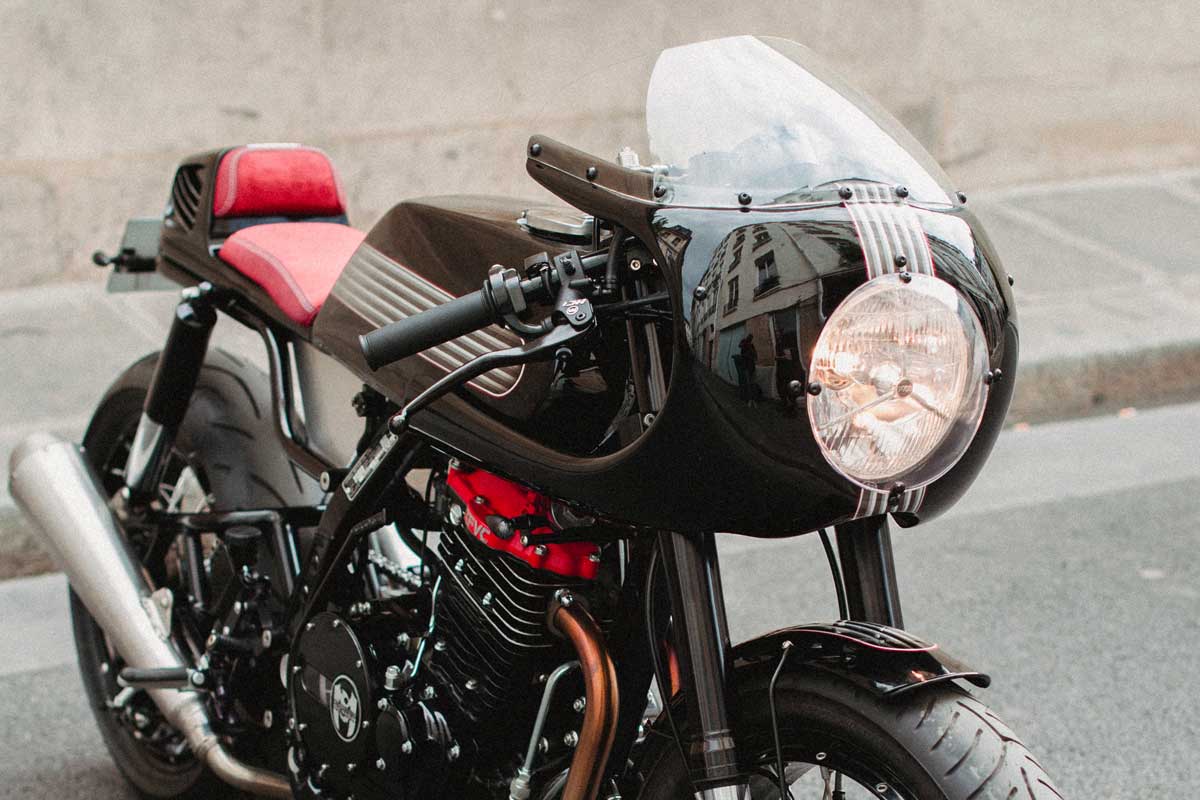 Other master craftsmen then contributed with their own skills in fabrication, including new triples by USV Racing. The finishing touch on his Honda Dominator cafe racer is a custom machined aluminium tail light with a hand made lens from a local stained glass artist.
With this build, there's not much of the original Honda Dominator left. What does remain though looks like it belongs thanks to Isidore's keen eye for dominant lines.
Story by Cliff Overton