Every successful business experiences change – whether it's planned or not. As a business finds its place in a market it has to adapt to meet demand or to better serve the needs of its customers. In some cases that means a complete change of tack.
Arjan van den Boom the frontman of Amsterdam's Ironwood Motorcycles has been in the custom bike business since 2012. Back then Arjan made his mark customising classic R-series BMW motorcycles. After a few bikes gained popularity online it wasn't long before customer orders started piling up and Ironwood was on its way to becoming a success. But now, 10 years after the Ironwood journey began, it's time for a change.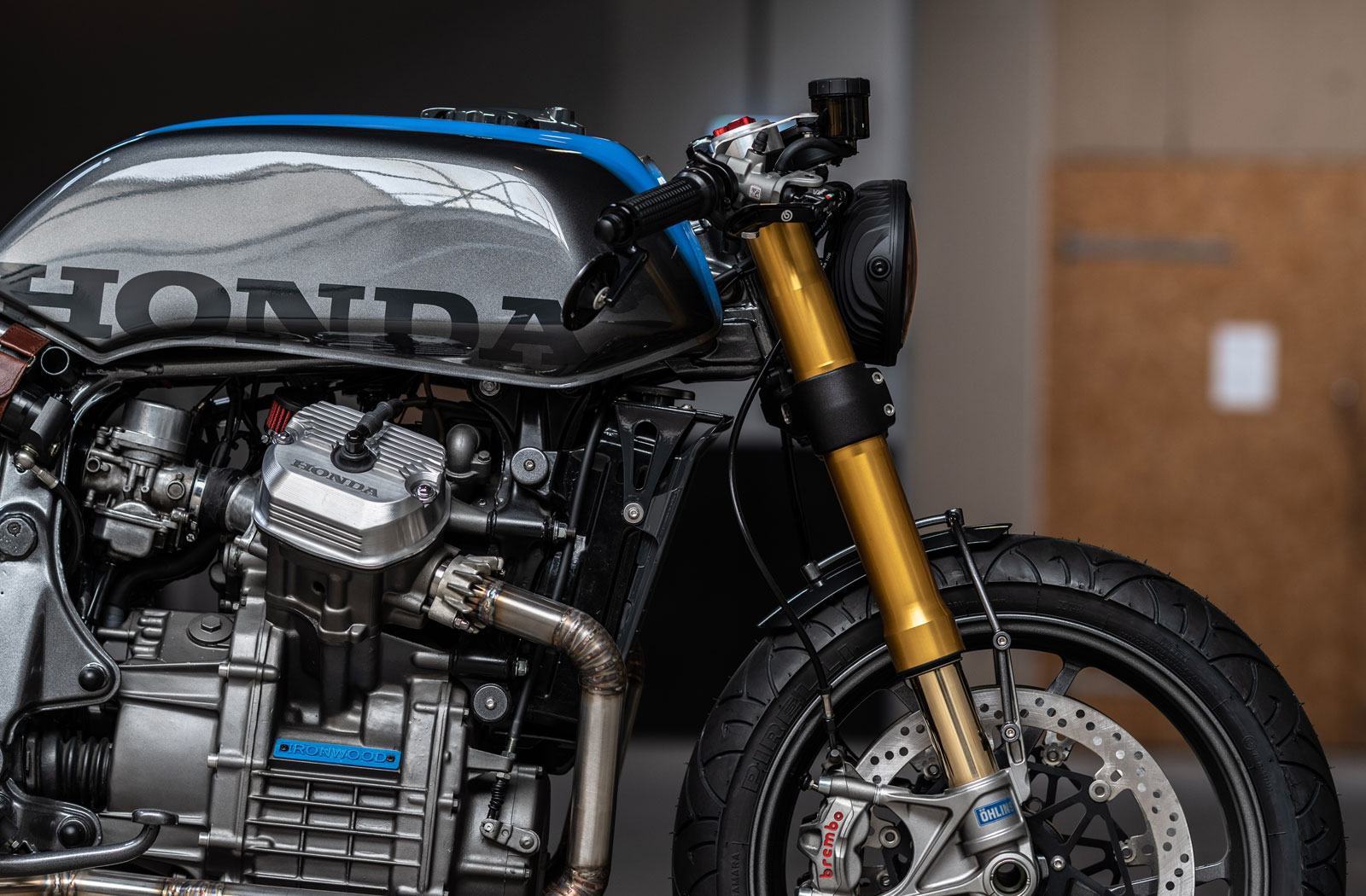 "Since 2012 our work was 65% BMW vintage boxer," says Arjan. "This stopped 6 months ago, by our own choice, and we are now ending that legacy with the last carbureted motorcycle from my shop in Amsterdam."
To many Ironwood Moto fans, this is sure to come as a shock since it was the vintage bike builds that made them so popular. Instead, Arjan and his team in Amsterdam will be turning their attention to modifying modern motorcycles, designing futuristic-styled projects and jumping on the EV bandwagon. Along with customising motorcycles, they are also moving into product design and development with the goal of producing Ironwood Moto kits and parts for riders around the world to fit to their own rides.
But never fear. If you had your heart set on commissioning an Ironwood vintage BMW they are still available. Through a special partnership with the Arizona-based workshop, Wyld Garage Co. they are producing some of Ironwood's most iconic models to order.
To mark the end of Ironwood's carbureted customs Arjan created 'The Gate Keeper'. Based on a 1982 GL500 Silver Wing it's Ironwood Amsterdam's retro swan song and it's a shining example of what made their work so popular in the first place.
The Gate Keeper was built for a customer looking to add another Honda to his collection. But rather than a stock bike, he was looking for something a little different. Funnily enough, the GL500 Silver Wing is itself somewhat of an oddity.
In 1981 Honda decided to add a mid-sized tourer to their offering. To make the job easier they borrowed the v-twin engine from their Moto Guzzi-Esque CX500. To properly prepare it for long-haul duties the CX engine went into an all-new frame design. The key component of the chassis was Honda's rising-rate Pro-Link rear mono-shock suspension which made room for luggage. The engine also sat further forward in the frame and the swingarm was 1.5 inches longer than that of the CX. As for styling, the GL500 wore everything 1980s tourer enthusiasts wanted. There was a removable trunk that offered 28.5 litres of storage, removable saddle bags and a large front fairing complete with a tall windbreaker windscreen. It was by no means the most powerful tourer on the market, but it was capable and exceedingly comfortable.
As appealing as the GL500's offering might sound to members of the Iron Butt Association, Arjan had other plans.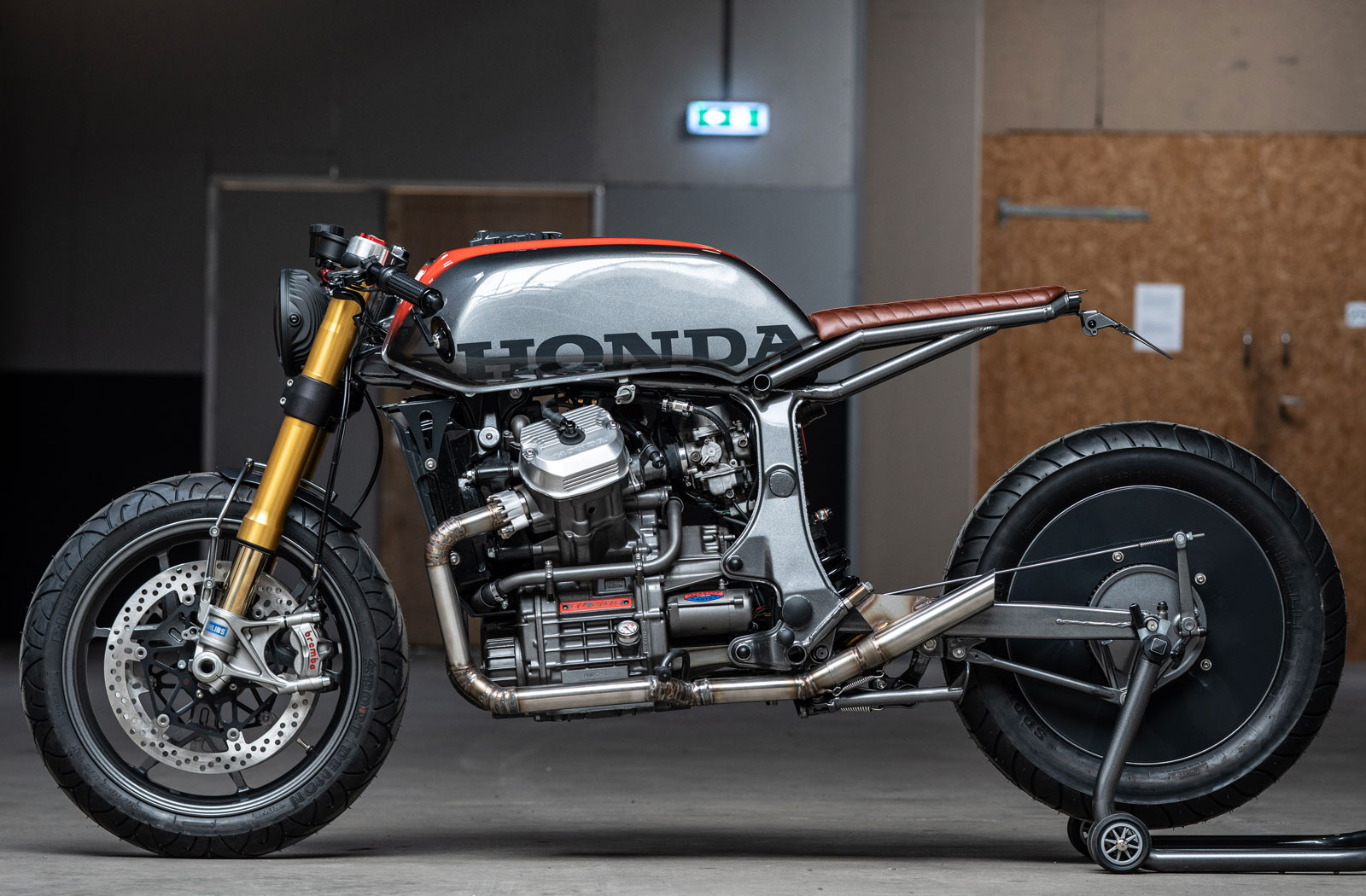 In typical Ironwood style, the Honda has been stripped and trimmed to dispense with anything deemed as non-essential. This includes all of the touring equipment, the rear of the frame and the chunky stock seat.   During the teardown, the Honda's fuel tank and front end also went in the parts bin to prepare it for its Ironwood makeover.
"Bold, aggressive and minimalistic were written on the board before take-off let's say." says Arjan in regard to their concept for the project. "We wanted it stanced like a jet fighter, attractive on the eye and plenty of sharp lines."
Over a period of 24 months, the GL500 came together as a side project at Ironwood HQ. Along with upgrading many of its components with modern alternatives, Ironwood fabricated several components to realise its concept. The most prominent of those is the sharp, angular subframe. Thanks to the GL's mono-shock design the tail hovers over the rear wheel which is somewhat of a signature feature of Ironwood projects. The entire assembly is bespoke with LED lighting and a tidy license plate bracket integrated into the design. At the front end, you'll also find a custom-made fender and bracket and to allow the fitment of a new front end, there's a custom-made billet top tree.
The forks Ironwood picked out for the GL500 is a Ducati Monster 1200 item. It's fitted to the bike using the custom top clamp and still bears the Ducati front wheel and brake assembly. Honda's Comstar wheels may be iconic, but they didn't suit this bike's design brief. Since the stock rear wheel would remain on the bike Arjan fabricated a set of discs to disguise it. In keeping with the aggressive new styling, the wheels are wrapped in Pirelli Sport Demon rubber and to balance out the suspension upgrades the rear shock has been swapped for a TFX alternative.
The Honda's fuel is now contained in a CB750 tank that sits flat on the GL500 frame. For a sportier riding position, Arjan installed a set of Messner Moto Panigale clip ons wearing Motogadget grips and bar end mirrors. The electrics are powered by a Motogadget m-unit and the standard key starter has been replaced by a Motogadget m-Lock RFID ignition. Arjan has also installed a Daytona Velona 60mm Speedo to complete the new look dash.
All of the Honda's lighting now runs on LEDs. Along with the tail lights Ironwood installed Kellerman bar end turn signals while the headlight is a Koso Thunderbolt unit.  "The headlight position was challenging," Arjan admits. "I wanted to have no lamp ears on the fork so I asked my buddy Chiel from Nius Moto to construct something unique."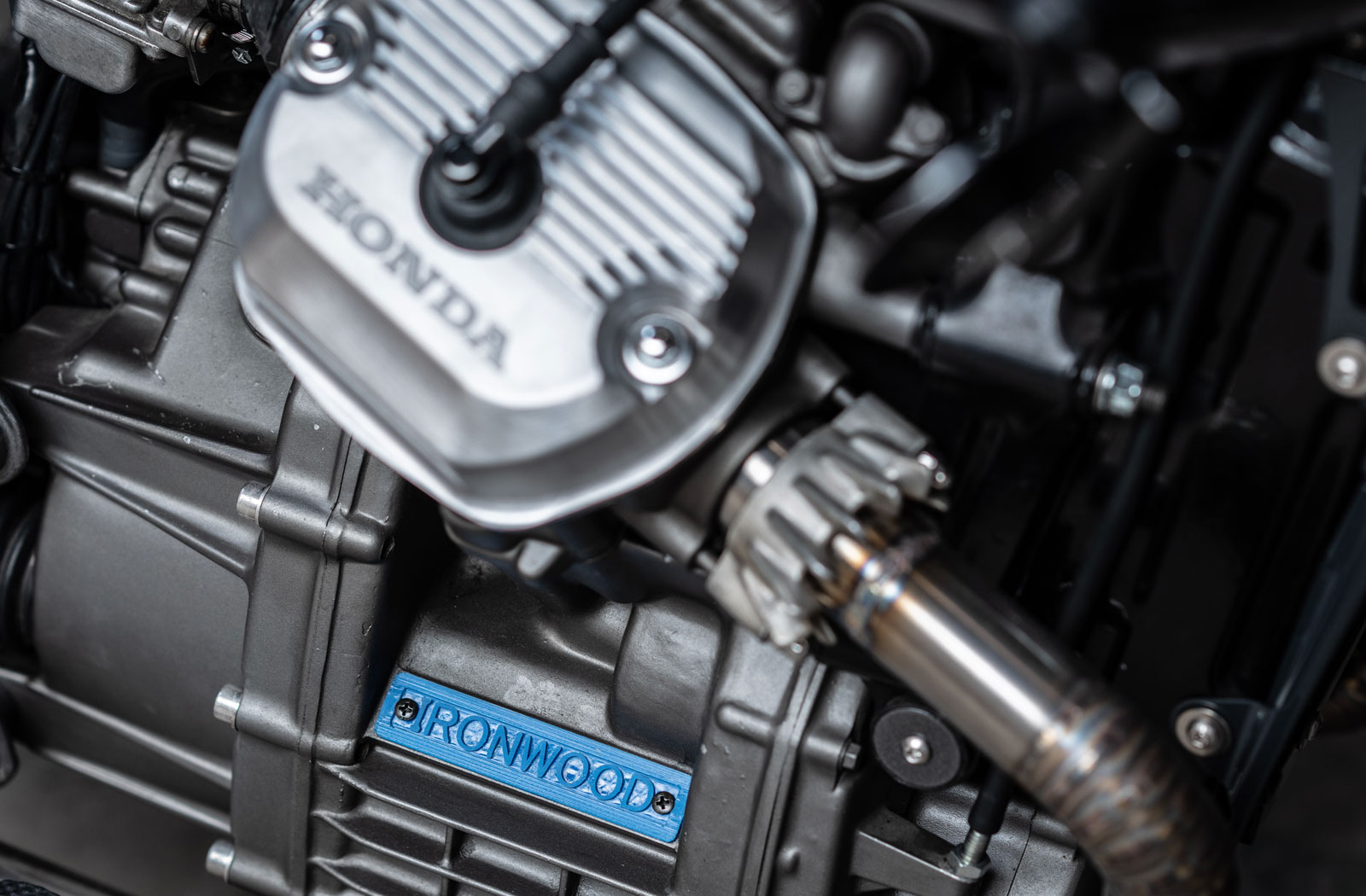 To complete the transformation the GL500/CX500 v-twin was given a clean up too. During the overhaul, Ironwood added a hand-welded 2-into-2 exhaust by Wagner Welding and pod filters to help free up some extra grunt. A fresh coat of gunmetal grey, stainless fasteners and custom badges give the 41-year-old motor a fresh new look but the icing on the cake would have to be the CNC valve covers by Scheffers Engineering.
All of the Gate Keeper's paintwork was laid by Ironwoods friends at Royal Kustom Works and the tan leather seat was upholstered by Silvermachine Seats.
Arjan tells us that riding the GL500 is now, "hugely different with all the mods and upgrades, I mean the braking is superb, 17 inch front wheel compared to stock 19 makes a difference as well and it has a nice sound with custom exhaust and mufflers. Clip-ons make it handle more direct and suspension tweaks front and rear and are also claiming their roles."
Although this is a stellar build we have to admit we're disappointed that this is the last custom classic we'll be seeing from Ironwood Moto. On the other hand, we have no doubt the new direction is going to spawn some incredible work which we're looking forward to showcasing here in the future.
Photography by Paul van Mondfrans Lindén