Years ago I saw some pictures of a very low, very mean blue CB750 cafe racer and it was a defining moment in my life. I vowed then and there to build a cafe racer and I was almost certain it was going to be a Honda. There is something about the CB750 that just looks right. Coincidently, a guy named Joey Stivaletta thought the exact same thing just 10 kilometres from where I lived. Joey shares my infatuation with CB750 cafe racers so two years ago he did something about it.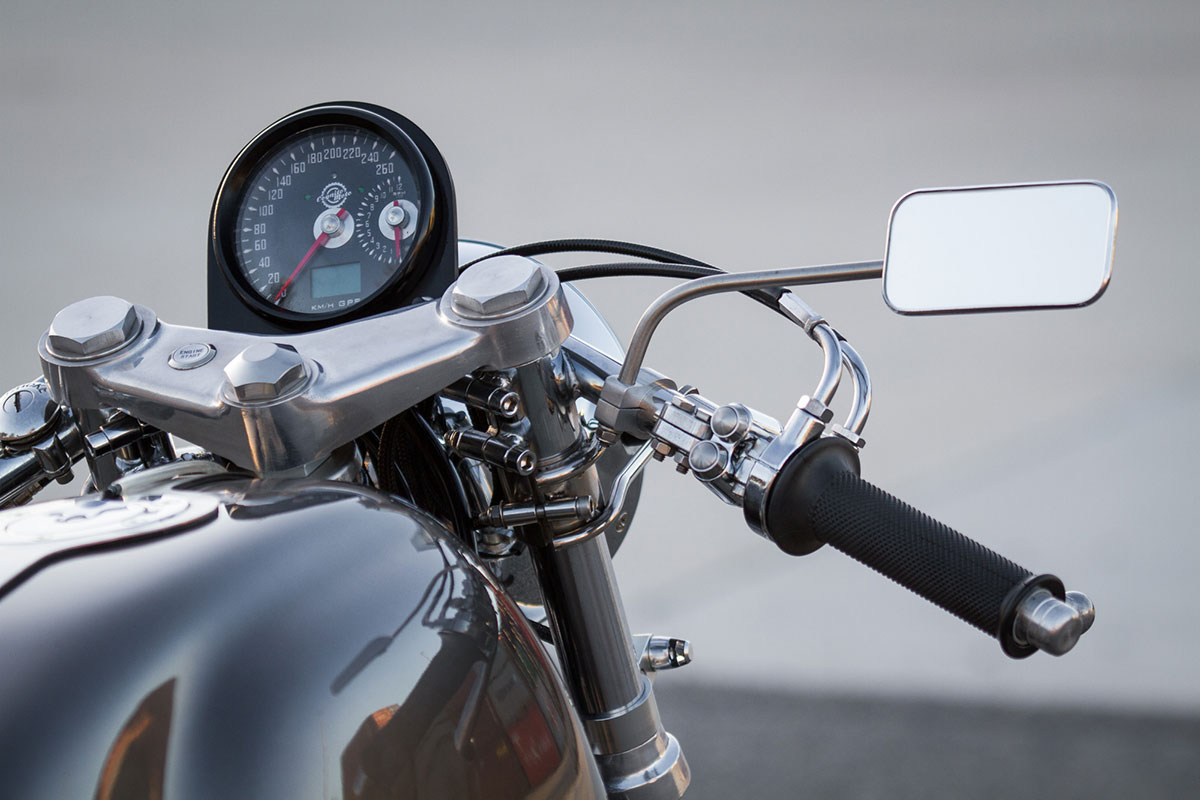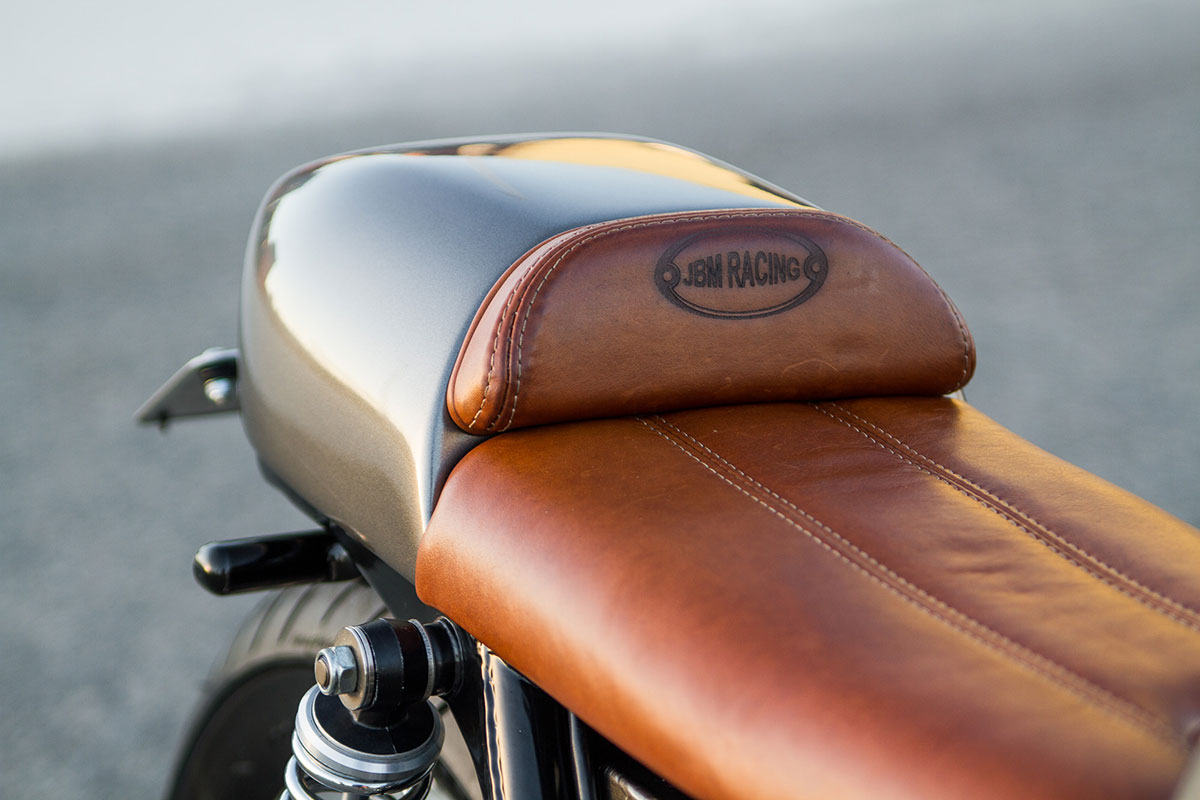 Joey scoured online classified until he came across a decent CB750 K7 and made a deal. Word of his purchase spread amongst Joey's mates and one suggested he go see Johnny Maclean at JBM Racing about the engine work. It wasn't long before the pair met to devise a plan. Joey's vision for the bike struck a chord with Johnny so he convinced him to let him rebuild the engine and the rest of the project too.
Unfortunately, the previous owner's slapdash attempt at their own cafe racer build left the K7 in poor condition. So the build began with Johnny stripping the entire bike down to see what could be salvaged. The K7 frame, forks, front wheel, engine and a few other components were worth keeping but the rest went on the scrapheap. During another visit to JBM Joey witnessed Johnny polishing his Manx Norton and fell in love with it. He asked if they could rebuild his Honda in the same style and after some research, Johnny came back with an affirmative.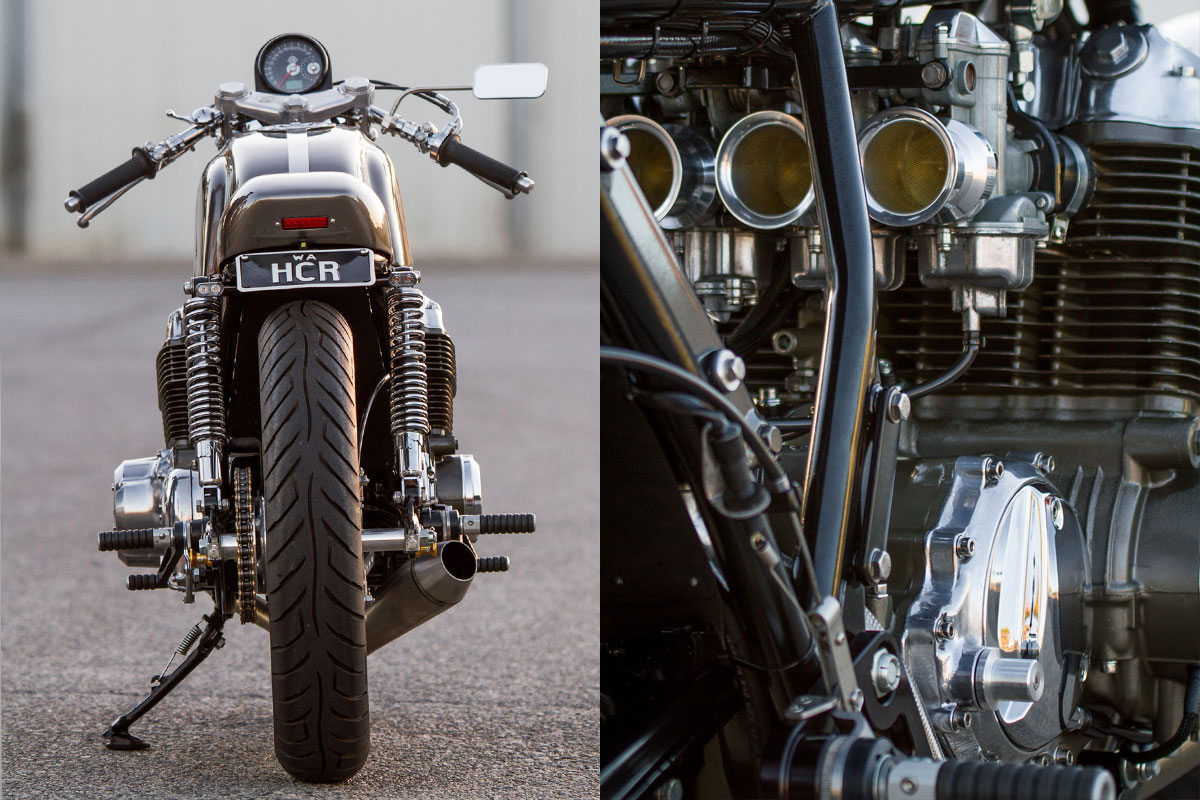 For the first stage of the build, Johnny contacted Perth's Norton guru, Murray at Cyclecraft Engineering. Together they decided that a classically styled Honda needed an iconic brake setup so a brand new Yamaha TZ twin leading shoe was laced up to a 19-inch front rim. A Norton Commando twin leading shoe front brake was then cleverly converted to work on the rear of the Honda, which they also laced to a 19-inch rim. Murray then sourced a complete Norton front end with top and bottom clamps and Norton clip-on bars. After maching up a longer steering stem it was ready to be bolted to the frame to give Joey a serious handling and braking package.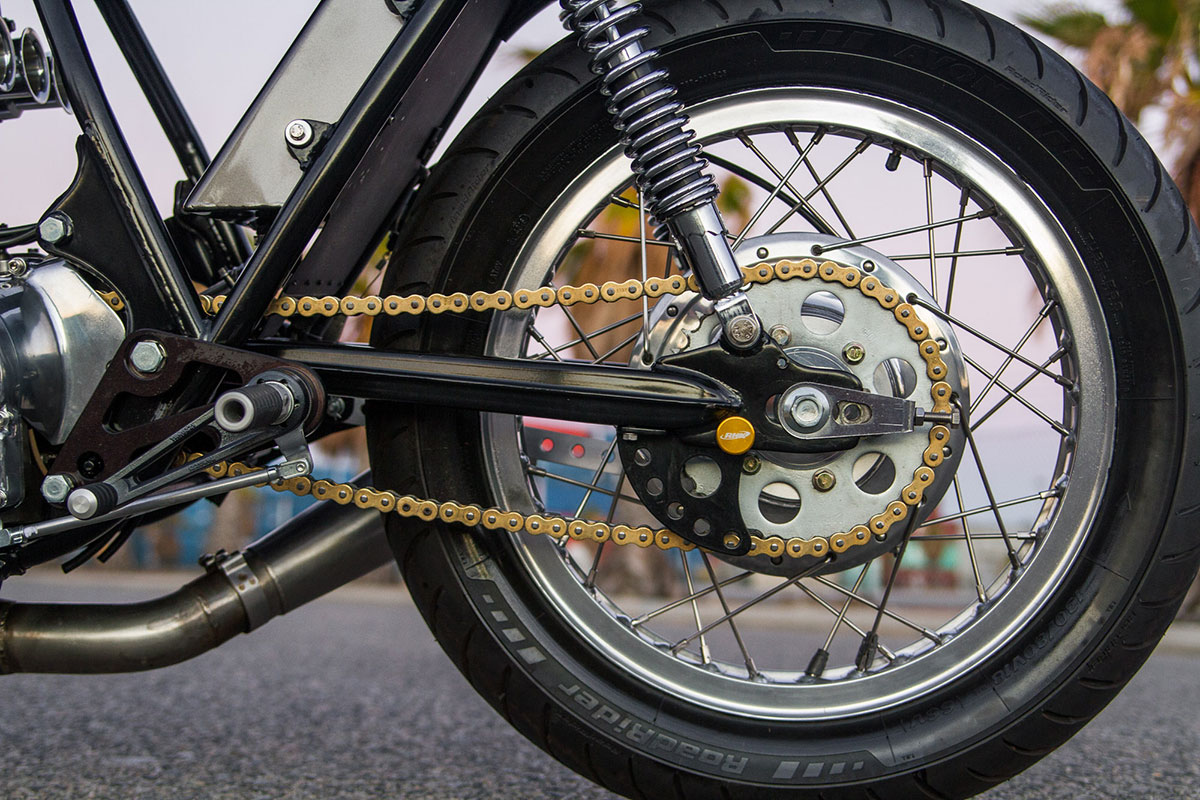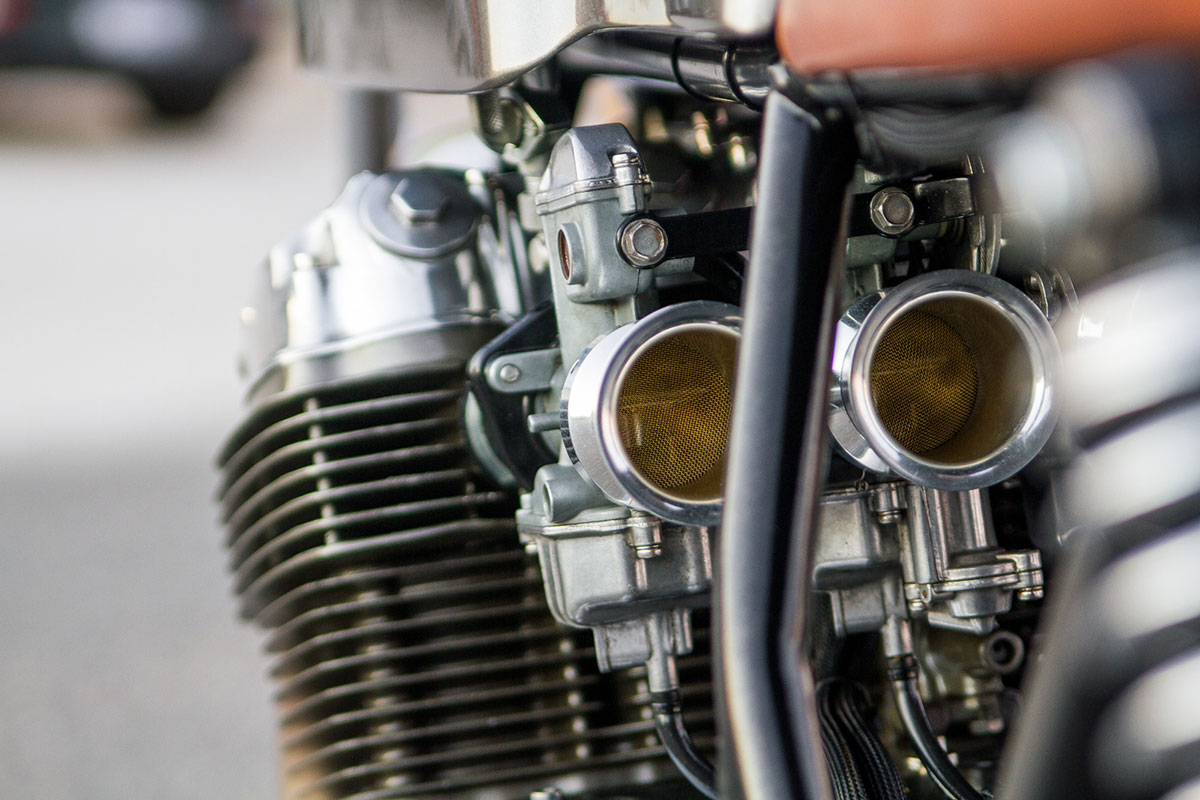 Being an ex-boat builder means Johnny is well versed in the art of all types of fabrication, fiberglassing included. So he pulled a fibreglass Manx-style fuel tank off his shelf and modified it to fit the Honda frame. The frame itself also required some slight modification to accept the fuel tank and a new alloy oil tank, again courtesy of Johnny's fabrication skills. While the frame was at the powder coaters the engine got a refresh in the way of a phase 1 camshaft, new pistons, rings, gaskets and seals all round. It was then all bolted together with stainless fasteners and a new magneto cover. A new exhaust system was mounted up and the carbs received bellmouth filters. Andrew from Beyond Trim then put together the seat and Johnny housed the bike's electrics inside it after a rewire by Joel at Custom Bike Electrics.
With everything back together the CB750 was ready to be fired up. "Start-up was successful with good oil pressure," says Johnny. "fuel flow was good but an air leak in carb #2 caused a glitch when cold. After a short run in and a testing session, I sourced a new pumper assembly from CMSNL who re-engineered and manufactured components in Japan." Once the new parts were in place the Honda ran flawlessly.
"All in all the project was very challenging and Joey was very particular in what he wanted. Some things were practical and others weren't, but these glitches were all overcome." Johnny says. "It all worked out with a little compromise here and there. Joey is a very proud owner of this glorious machine. Again, it was a challenge, but I really enjoyed being involved in this quest for the perfect cafe racer."
Story and photography by Ben Pilatti