The 'Roadrunner' concept motorcycle was developed as a final project out of university. Suhann's passion for motorcycles meant it was an obvious choice of subject matter but it was also an opportunity to develop something entirely new. He wanted to create a vintage style bike but rather than following suit with regular motorcycle design he created one that was based on the structure, bodywork and layout of vintage floatplanes.
"To give the pilot a better view the body of the floatplane is usually elevated higher with a trellis structure. It makes frame much lighter without reducing the strength. The body is composed by three volumes, which create spaces within, making the body much lighter."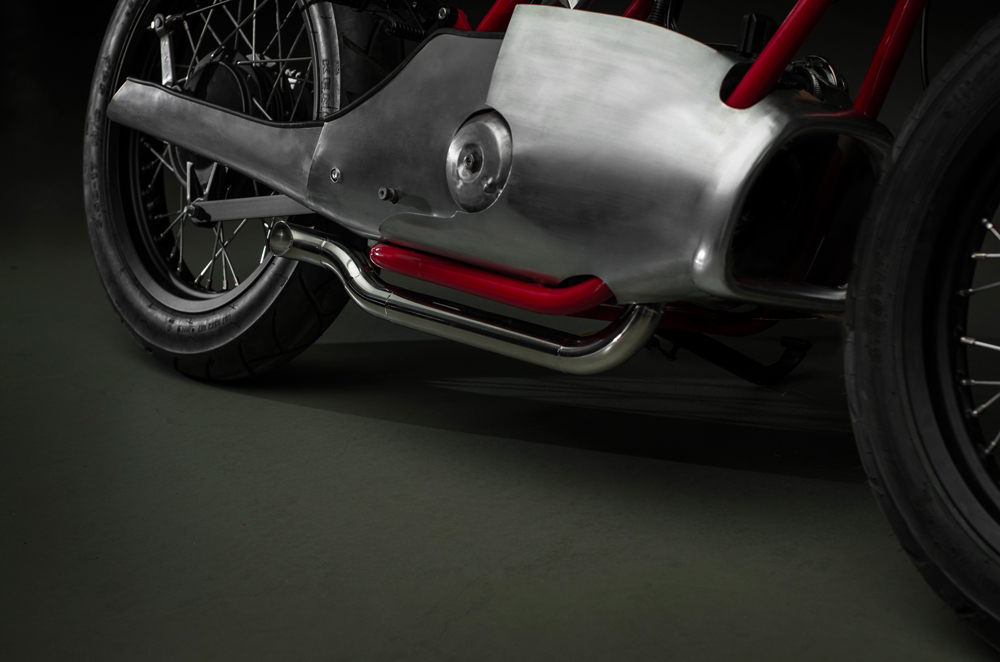 The Roadrunner started out life as a Honda Super Cub 90 which Suhann tore down saving only the wheels motor and some basic running gear. He then designed the entire frame and had a local custom workshop called MOTOR SHOWS construct it out of metal tubing. For the bodywork Suhann first carved templates for the bodywork out of wood. Then using basic handforming techniques he hammered aluminium sheets over the wood and joined them together using rivets. The engine is currently in stock form but Suhann hopes to make some changes in the future as the Roadrunner is still in developmental stages. Along with work on the motor several copper and brass components will also be added to the final bike to add to it's vintage looks.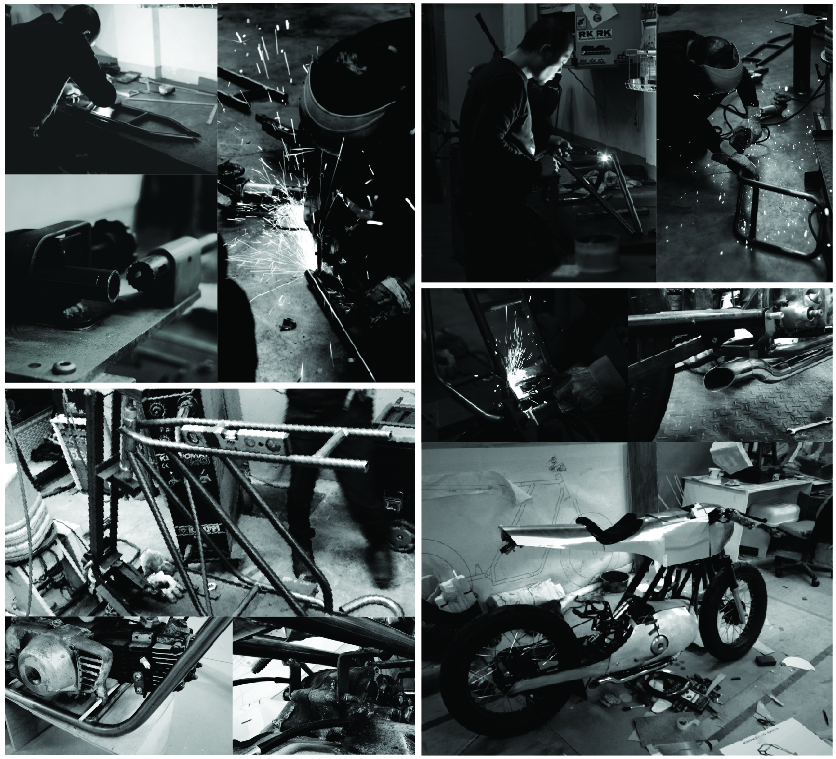 "I want to turn the images in my mind into reality and deviate from norm, finding my own road apart from the rest of world."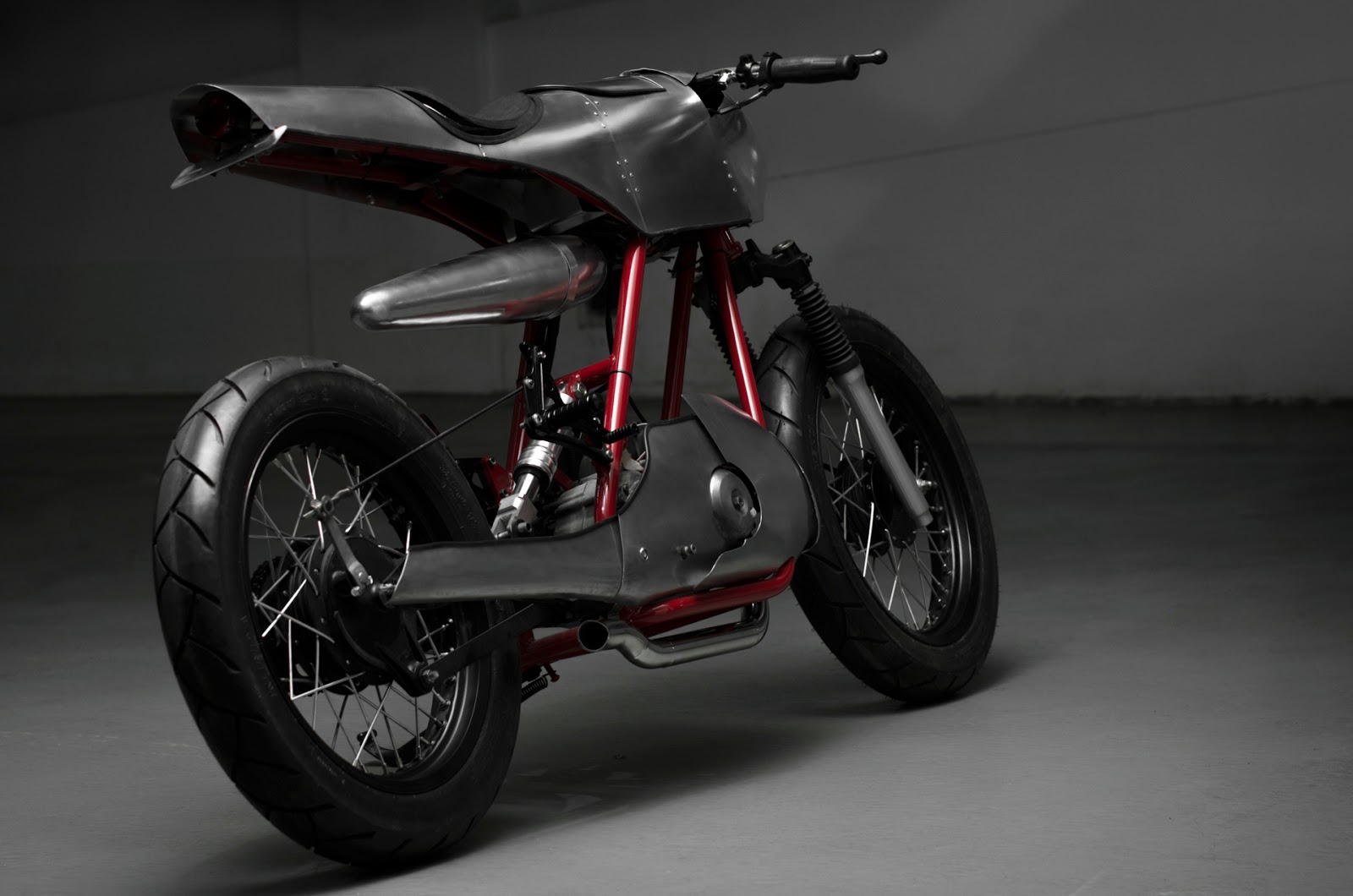 I'm intrigued by the different places that custom builders find their inspiration. In Taiwan, at the Shih Chien University Industrial Design Department, a student named Suhann found his in a vehicle that spends all it's time either up in the air or parked on water. It's an unusual influence for a land fairing machine so we asked Suhann for the story behind his custom Honda Supercub, the 'Roadrunner'.