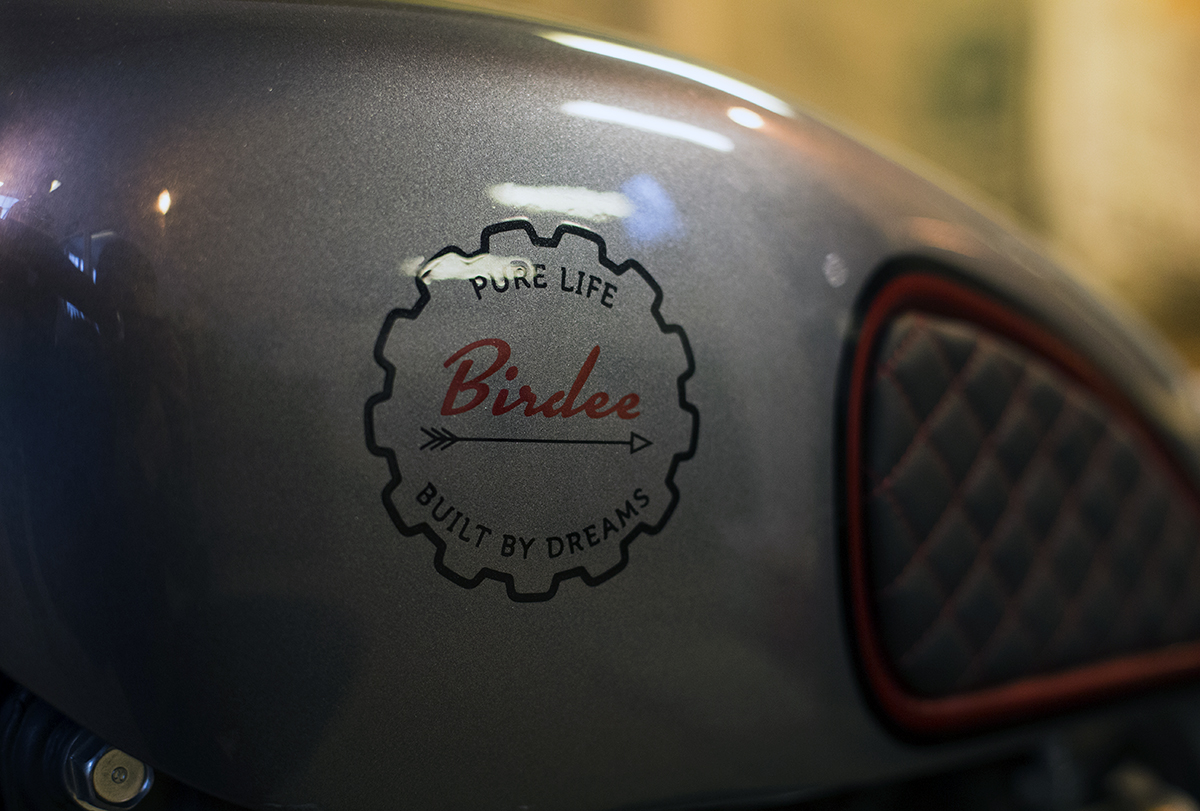 At first glance you could mistakably name this bikes donor as a CX500, which is wrong, but not far off. Honda developed the GL500 using the CX longitudinal V-twin engine as a base. The GL500 Interstate was created to fill a mid-sized tourer gap in the company's lineup and as such featured several modifications to make it more suitable for its intended purpose. A revised ignition system allowed for the fitment of additional touring accessories, the rear suspension was swapped to a Honda pro-link mono shock and most importantly the chassis was revised for improved rider comfort on long hauls.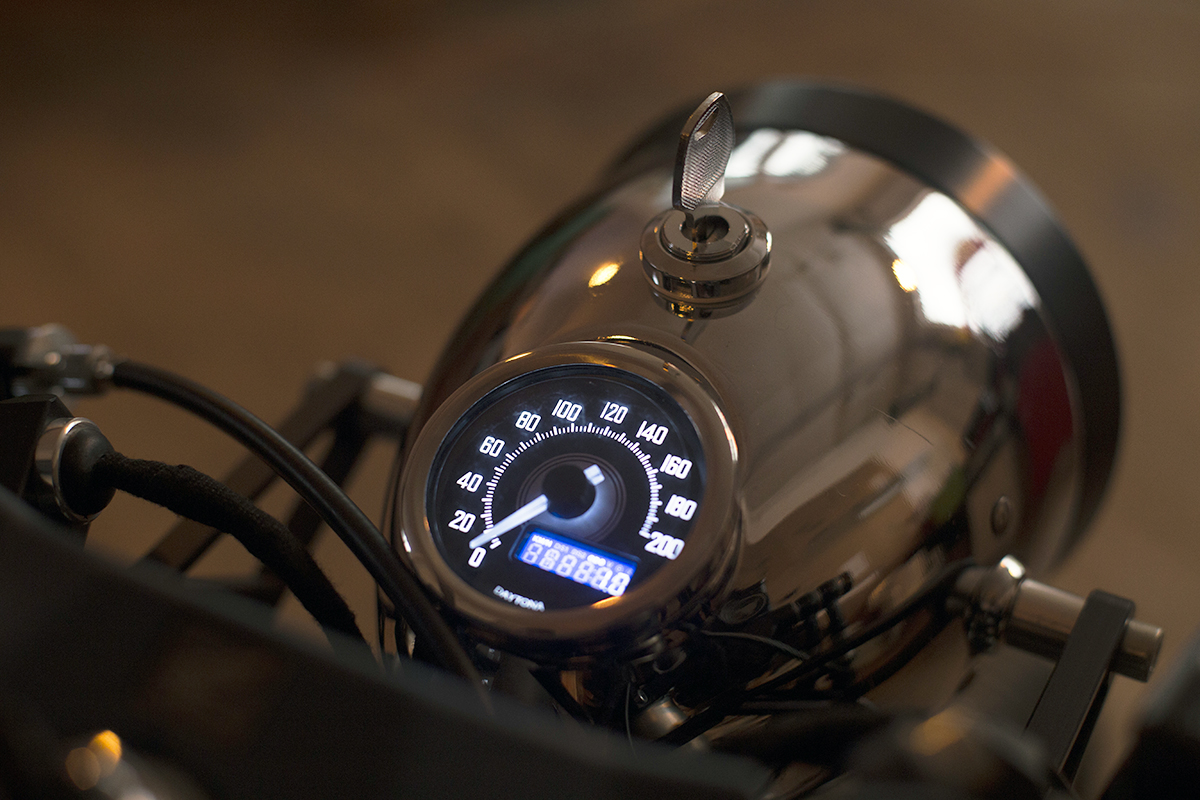 Unfortunately for the Mokka team the Interstate also wore full touring fairings adding significantly more work to get it to this stage. "We sensed the hidden beauty of Honda's Plastic Maggot" says Balint. "It was serious surgery and took us nearly for 9 months from our concept to the end result." Their concept was to create a "stylish cafe racer" which began with the tedious removal of every piece of plastic hanging from the Honda's frame.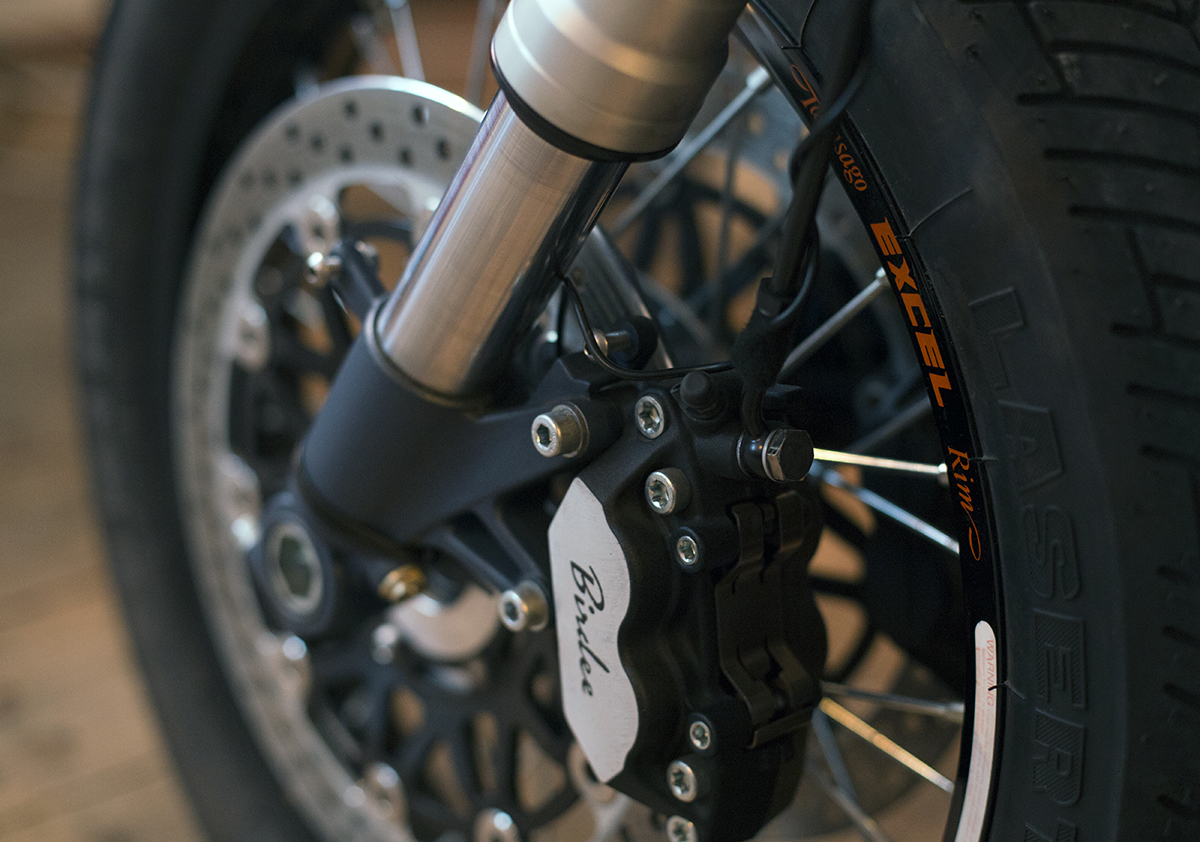 As iconic as Comstar wheels are, their styling wasn't inline with Mokka's cafe racer theme. It was decided to swap them out for spoked Excel rims, which necessitated the design of a conversion kit using carefully selected spoke lengths and custom spaced hubs. For improved handling the USD forks from a CBR 954RR were also grafted onto the GL complete with their twin disk front brakes.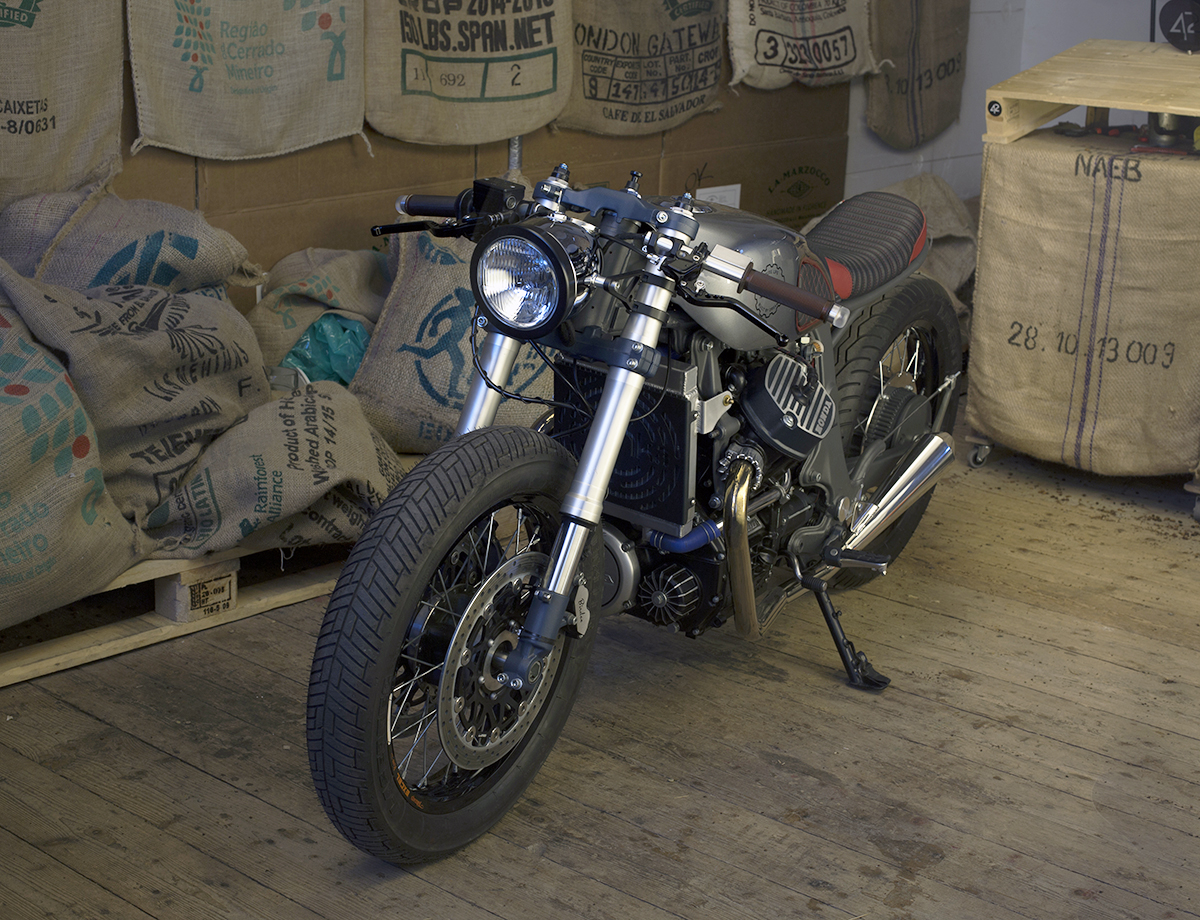 You won't recognize the fuel tank as it's a one of a kind, built by the Mokka team. It's wearing quilted leather knee pads to match the bikes custom seat and headlight is custom too, modified to house a Daytona 'Velona' speedometer. Mokka also constructed the tail light, indicators, and switches from billet alloy and covered up the bikes unsightly radiator with a custom alloy frame and grill.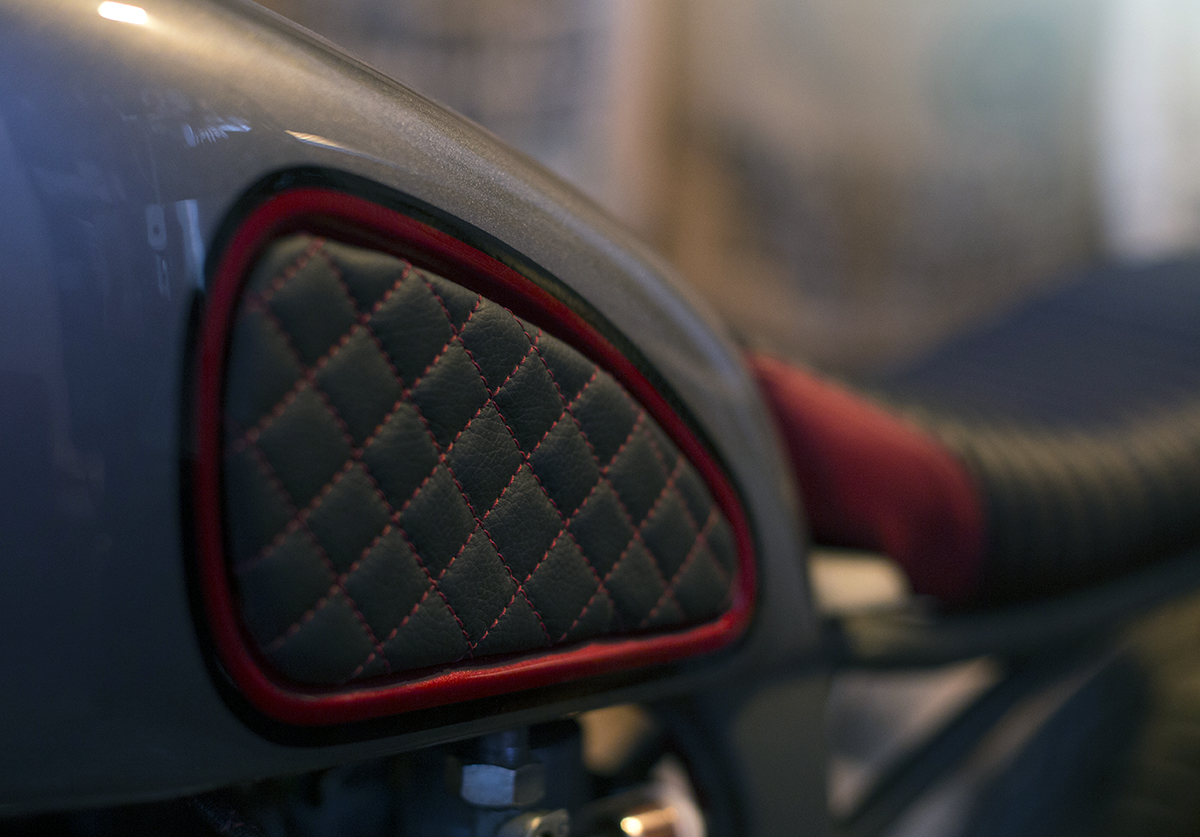 Nicknamed 'Birdee' the finished cafe racer is enough to make even me consider the CX platform for a future build, which I can assure you is no mean feat. Check out the video below to hear the bike in action…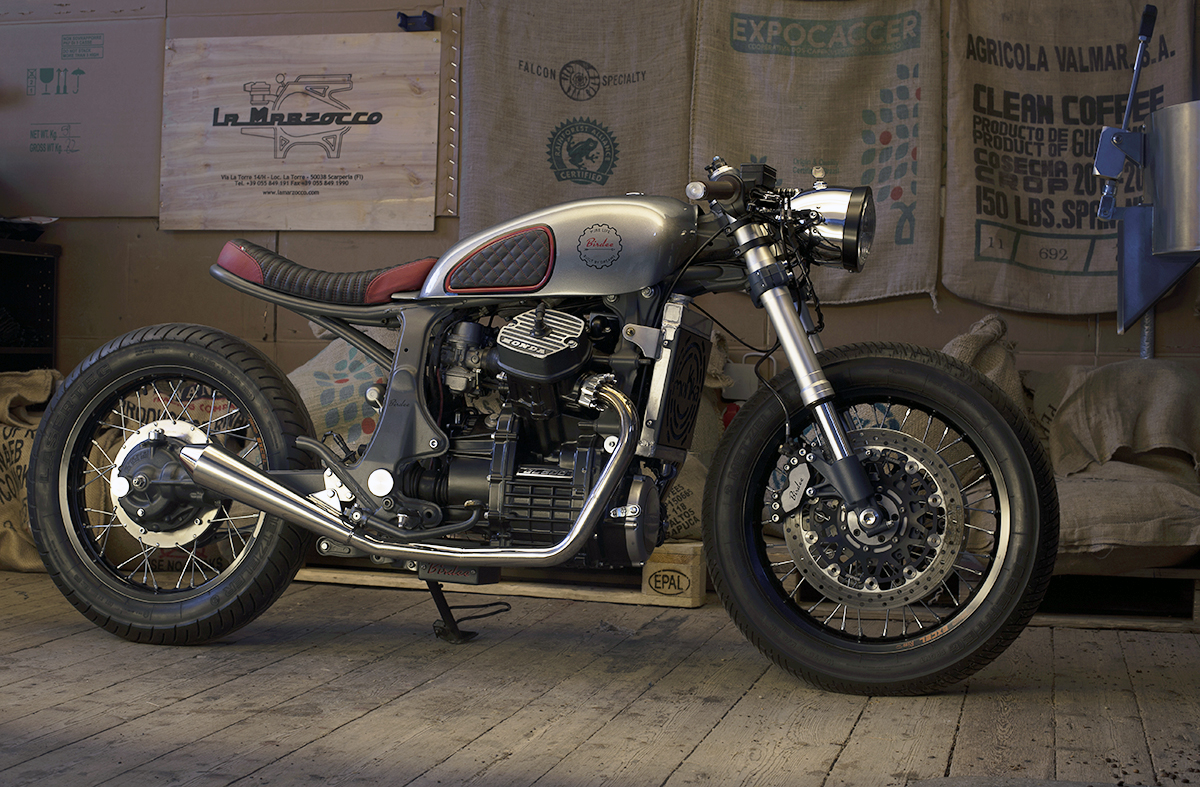 Since 2012 Árpád Bozi, Ferenc Halász and Balint Koch's company 'Mokka Cycles' has been one of the major driving forces behind Hungary's Cafe Racer scene. Based just south of Budapest's city centre their workshop is set to become a hub of motorcycle activity. With plans to soon open their own storefront, cafe and chill out space, Mokka Cycles will become one of the countries only hospitality venues designed specifically for motorcyclists. Along with expanding their business offering the Mokka team are also are continuing to push the boundaries with their custom builds. Their latest creation, which is based on a 1982 <a href="https://www.returnofthecaferacers.com/category/honda-cafe-racer/">Honda</a> GL500 Interstate is no exception.