The team at Honda Indonesia have been watching the scene closely and for 2017 have launched a new initiative to help foster some of the countries most talented builders. We spoke exclusively with PT. Astra Honda in Indonesia and one of the projects contestants, Yuwono Jati of 'Lunatic Inc, about the 'Honda Dream Ride Project' and the motorcycle they built.
What was the idea behind the Honda Dream Ride Project?
PT. Astra Honda: The Honda Dream Ride Project was created to give 3 up and coming Indonesian builders a chance to modify the all new Honda CBR250RR under the guidance of industry professionals. Each of the 3 builders were champions from our 2016 build-off events and included Yuwono Jati of 'Lunatic Inc' in Jakarta, Peterson Rvai of 'Zone Modified' in Bandung and Budi Setiawan of 'Gadang Cycles' in Bali.
PT. Astra Honda presented each of the 3 builders with an all new CBR250RR, a 3-month timeframe and a limited budget to work with. They then completed their builds under the guidance of Kaichiroh Kurosu from Cherry's Company in Japan, Hiroyuki Miyazaki from the Honda Motorcycle Research and Development Centre in Japan and Andhika Arthawijaya of Motor Plus Tabloid in Indonesia.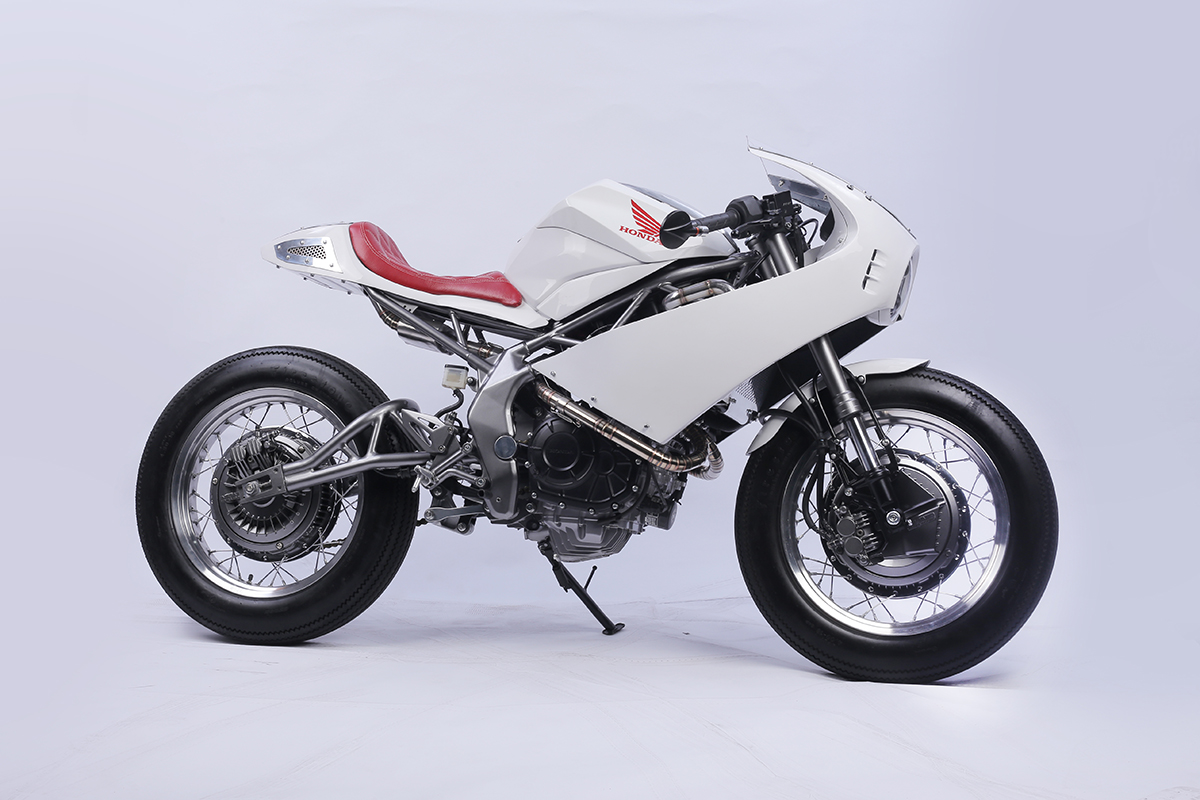 How did the participants and their mentors collaborate on the builds?
PT. Astra Honda: The participants of Honda Dream Ride Project received hands on advice on how to design and modify a motorcycle such as the new Honda CBR250RR. The training sessions helped them to become familiar with the design of Honda CBR250RR, which is surprisingly easy to modify so they could begin planning their own custom build. They then learned how to translate and implement their concepts first hand on the CBR250RR. The mentors showed them how to work with a timeline, gave guidance on the use of different fabrication materials, showed how to achieve design precision and advised them on all of the technical aspects associated with customizing the Honda.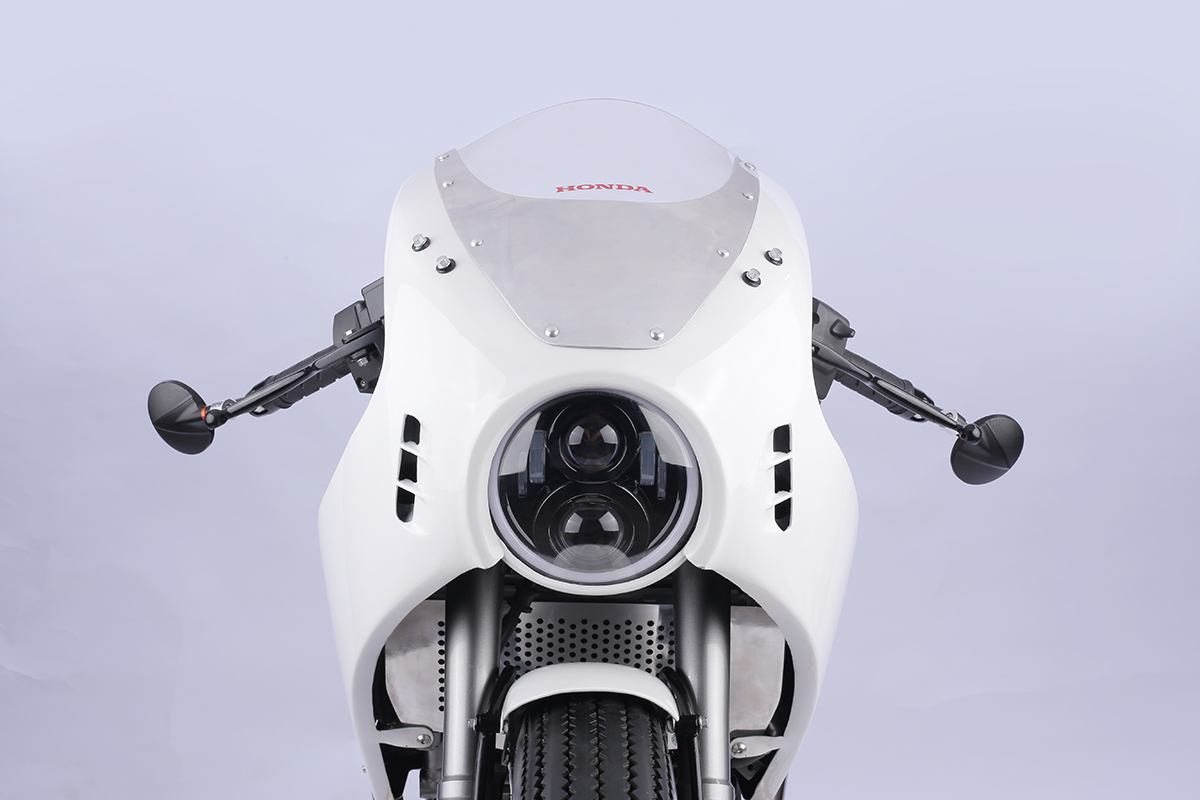 Honda Dream Ride competitor Yuwono Jati established his 'Lunatic Custom Motorcycle' workshop in 2013. Like many custom builders, the 30-year-old turned his passion for building custom bikes into a career. In 2014 he got his first break when his custom Honda Scoopy earned him the title of national champion. Then in 2016, his first place win in the Honda Cub/Sport Category at the 'Honda Modif Contest' secured him his place in the Honda Dream Ride Project.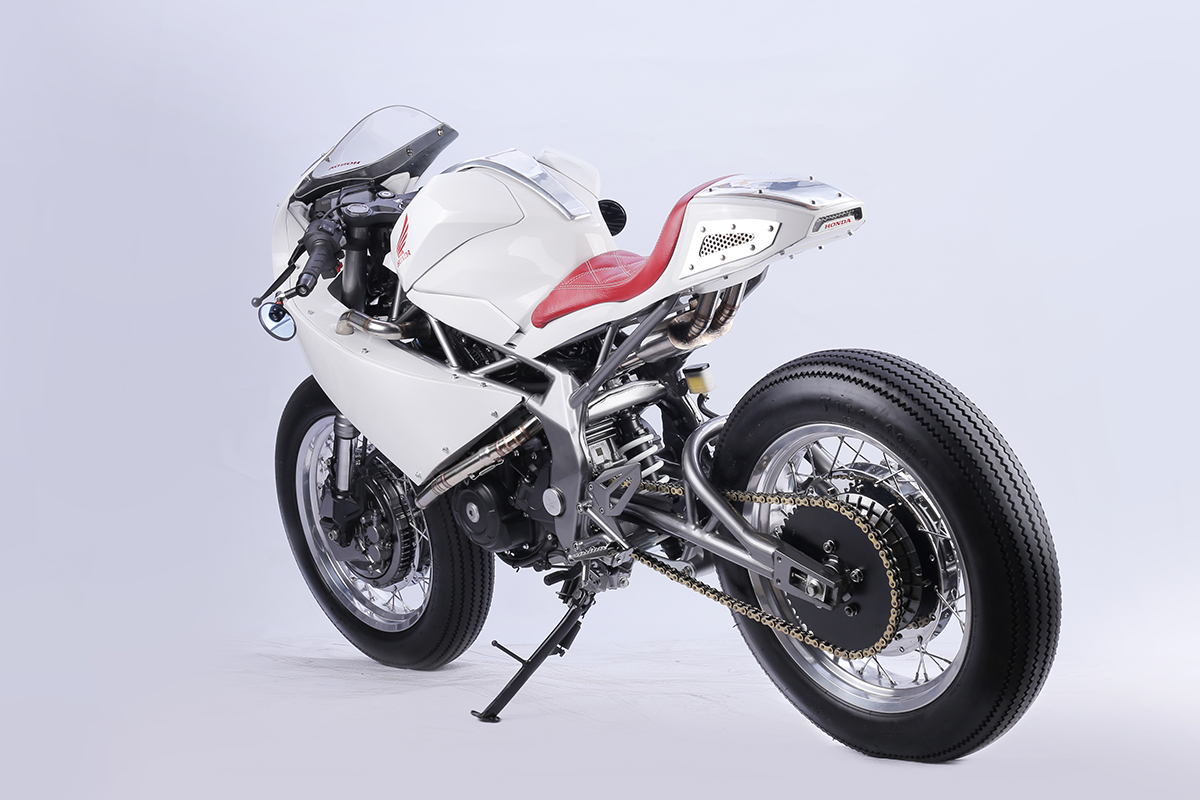 Where did you find inspiration for your "Neo Cafe Racer" concept?
Yuwono: I have been watching the café racer scene for a long time and wanted to modify the new CBR250RR using a modern café racer styled concept. I wanted to create something different that I hoped would inspire others. A new, modern cafe racer that would blend old styling with Honda's modern engineering.
I then worked with the Honda Motorcycle Research & Development Centre team in Japan and Honda Indonesia to develop my design. It was important that my modifications were safe and that the bike would be comfortable to ride, thankfully the Honda CBR250RR was easy to modify.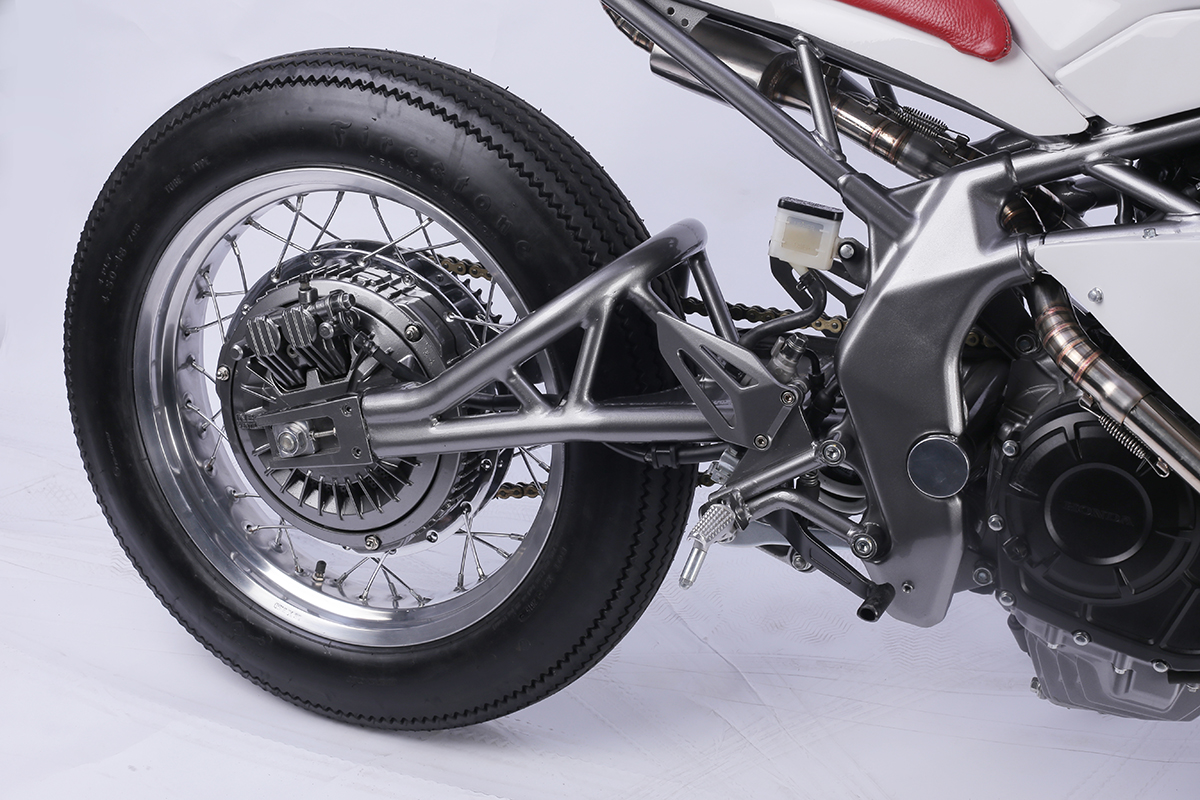 Can you walk us through some of the work you did to the CBR250RR to realize your concept?
Yuwono: I constructed my redesigned bodywork using 1.2 mm galvanized plate and shaped polished aluminum covers for the fairing and fuel tank. I mixed modern components with my classic design to improve safety such as the Daymaker headlamp and used classically styled, modern compound Firestone tires. Because the CBR250RR uses a very modern looking aluminum swingarm I also designed and fabricated a tubular swingarm that matched the parts of the frame I had exposed. I also swapped the stock 17-inch cast wheels with 18-inch aluminum spoked rims which I laced to ventilated disc hubs from a CBX550F that have the appearance of classic drum brakes.
Other custom changes I made include the custom taillight, red diamond stitched leather seat, covers for the radiator, bar end mirrors and the bikes classic white and red paintwork. I also created a custom exhaust system from stainless steel that runs under the seat and out through vents in the side of the tail unit.
What was the most challenging part of the build for you?
Yuwono: The most challenging part of the project was working with Hiroyuki Miyazaki who was directly involved with the making of original Honda CBR250RR. Finalizing my concept and presenting it to him was a big task. My design needed to enhance the already strong image of the Honda CBR250RR. I also had to ensure the bike would work well. After the project was finished we rode them for 2 days visiting famous landmarks around Yogyakarta. I put my bike to the test over 500kms and it performed well!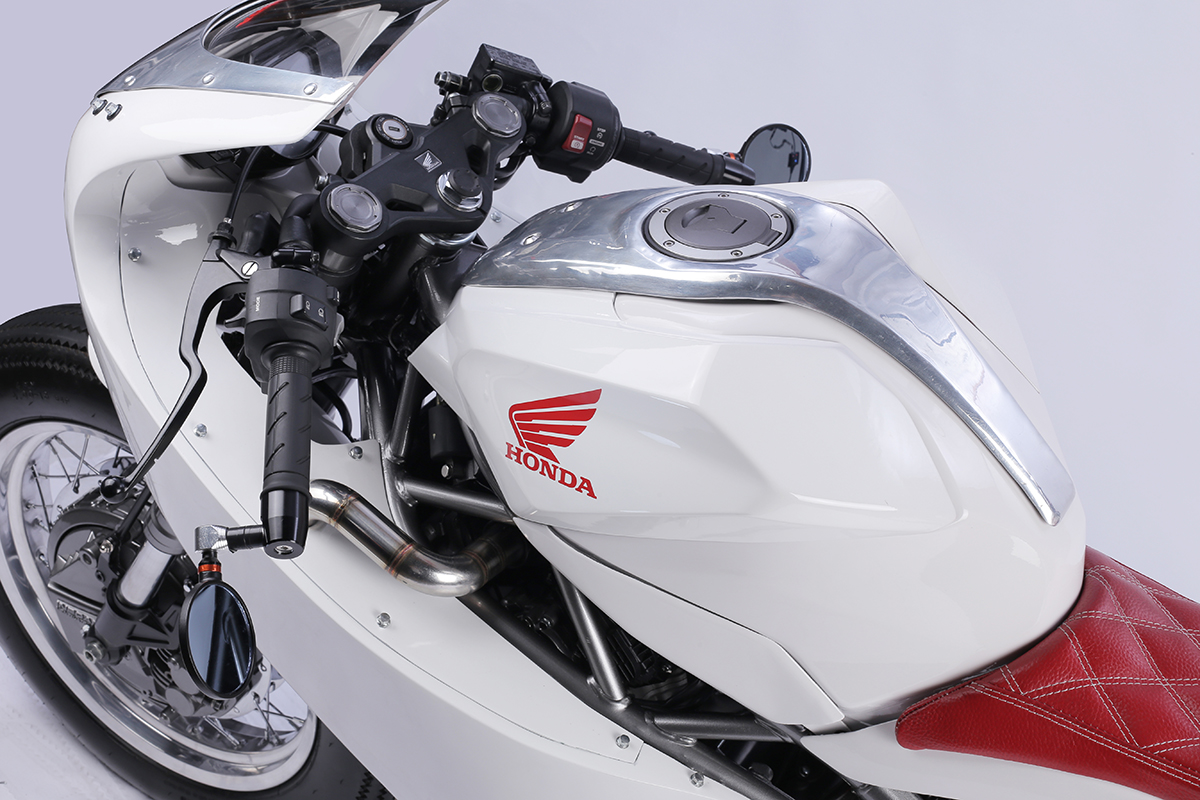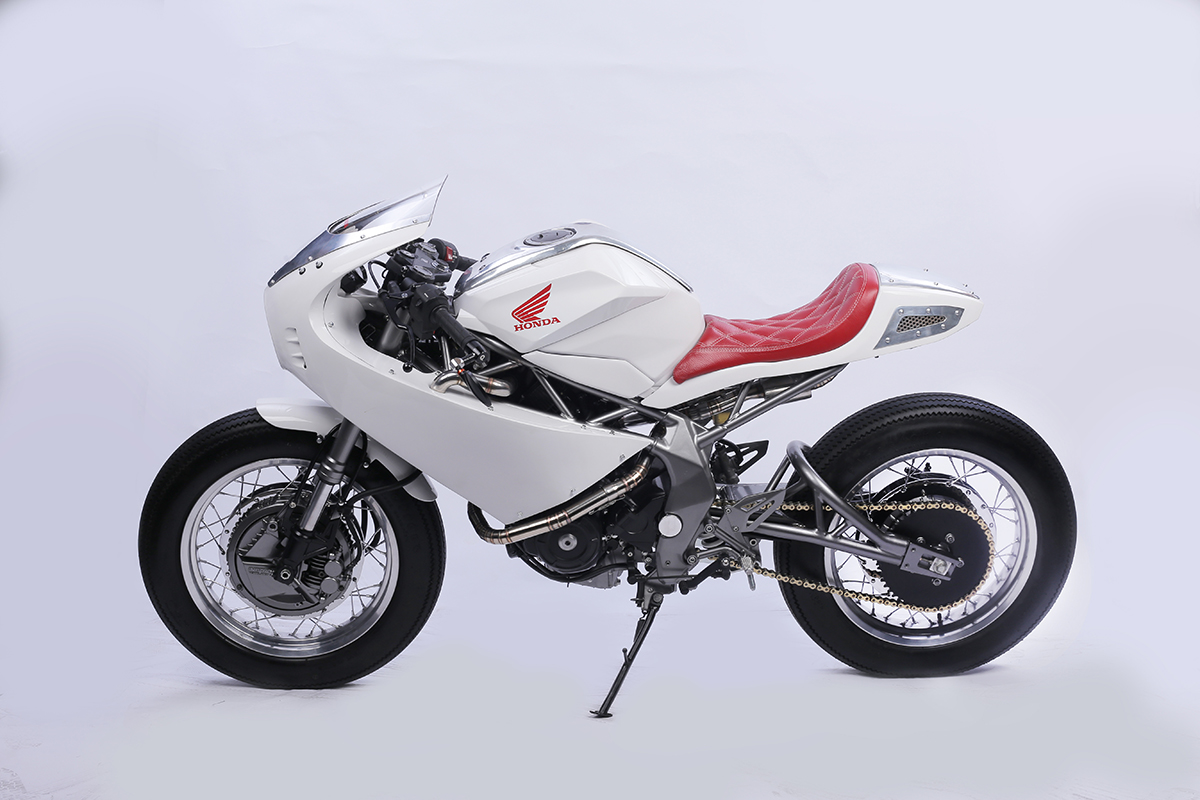 Up until only a few years ago, the Indonesian custom motorcycle scene was relatively unknown. Thankfully due to events like Jogjakarta's Kustomfest all that has changed. I've been lucky enough to visit that show and several workshops around Indonesia. Many of the builders work in spaces no bigger than your average bedroom, have access to limited parts and their skills are almost always self-taught. Despite those barriers, their custom creations are on-par with the motorcycles coming out of America's best-known workshops.