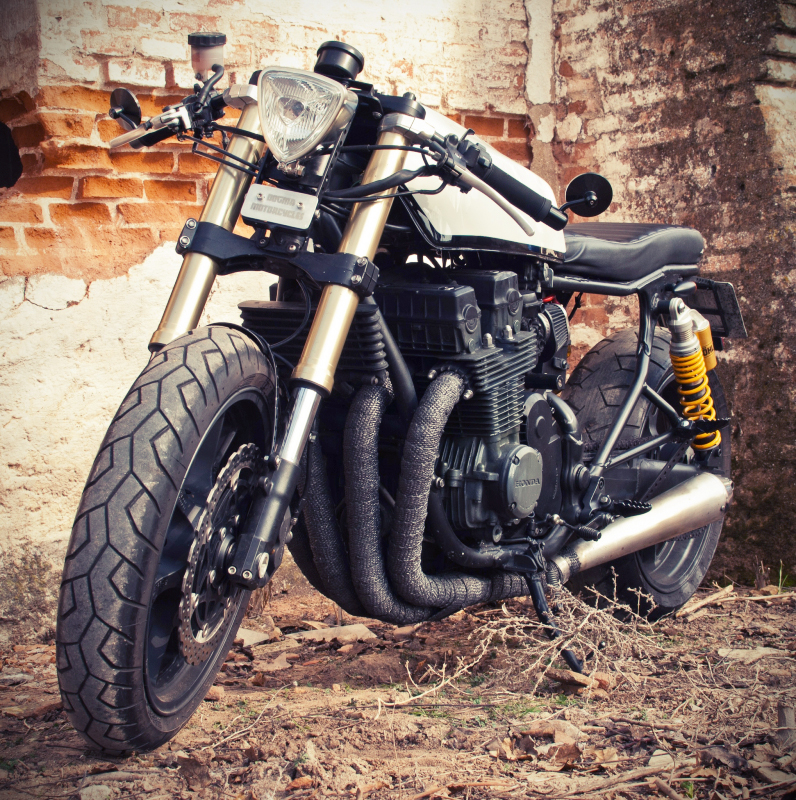 Unlike many of the Honda CB750's I see converted in to Cafe Racers this one started out as a mid 90's Nighthawk. The Nighthawk was the most powerful and lightest of the entire CB750 range ('69 to '07) producing 75bhp and weighing a fraction over 210kg. This would generally make it the ideal candidate for an open throttle street racer, but it seems that nostalgia and classic styling win over many Cafe Racer builders and so the "not so easy on the eye" Nighthawk gets overlooked.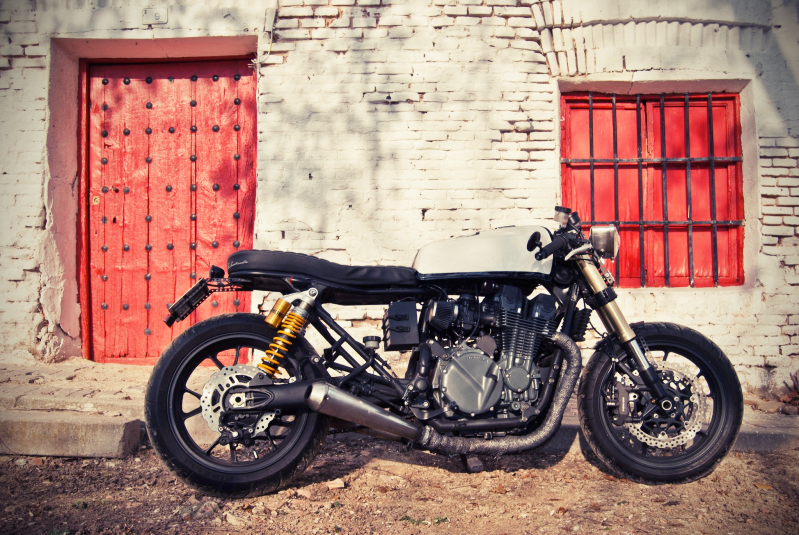 Thankfully though there are builders out there who can see potential in even the ugliest of motorcycles and the result is this, the "SoundKiss" by Dogma Motorcycles in Spain.
The SoundKiss isn't just a lightened, dressed up Nighthawk either, although it is lighter and does look a whole lot better. The guys at Dogma have made some serious upgrades to the bikes handling using components from Kawasaki's revered ZX14. The wheels, forks, triple clamps, swingarm, rear brake set up, and 3 brake disks are all high performance ZX14 parts. Add to that list the Ohlins gas shocks and you've got a lightweight rocket with Superbike handling.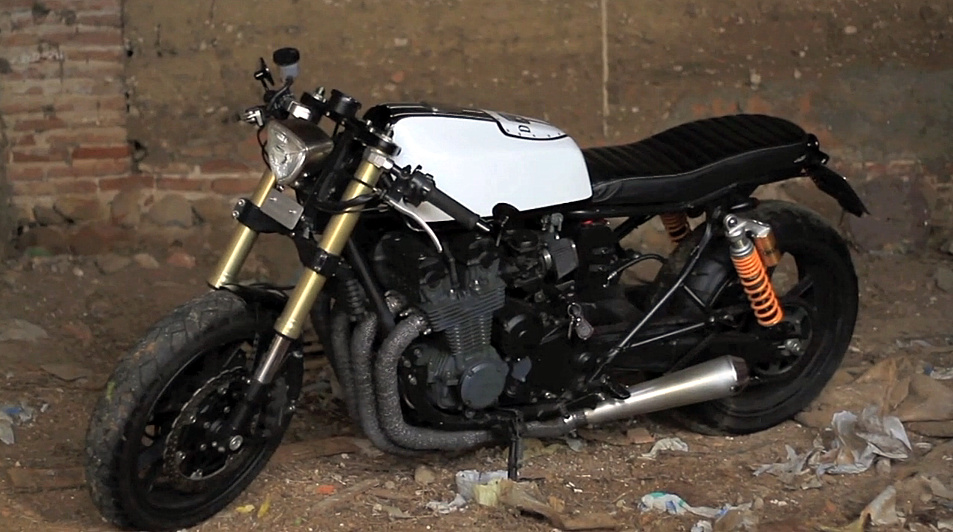 Aesthetics have been improved with the addition of a 1980 Kawasaki KZ750 fuel tank, a classically styled 4-into-2 reverse megaphone exhaust; oval filters where the air box used to be; an almost non-existent front fender and that bad ass triangular headlight that somehow works.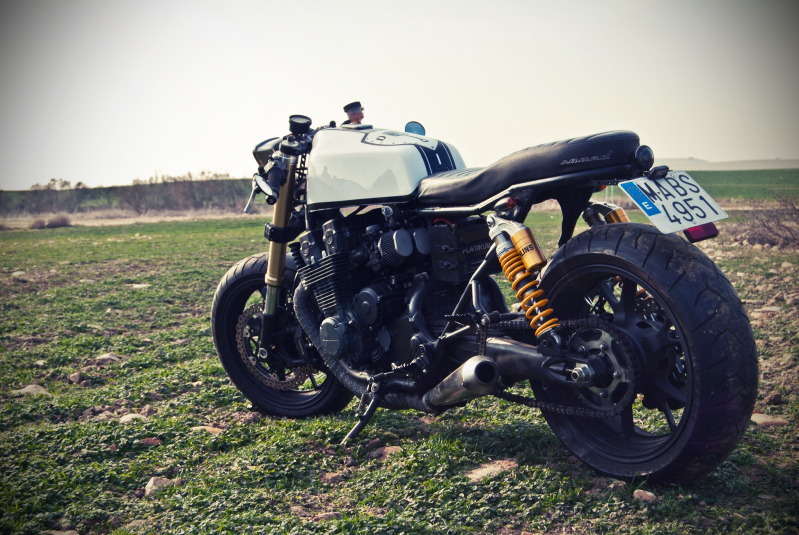 The SoundKiss took out the award for Best Cafe Racer at the 2012 Motauros in Spain, and rightly so. Dogma have created a motorcycle that embodies Cafe Racer ideals and if you agree with me that the bike looks great wait until you hear it! Check out the video below for a taste.