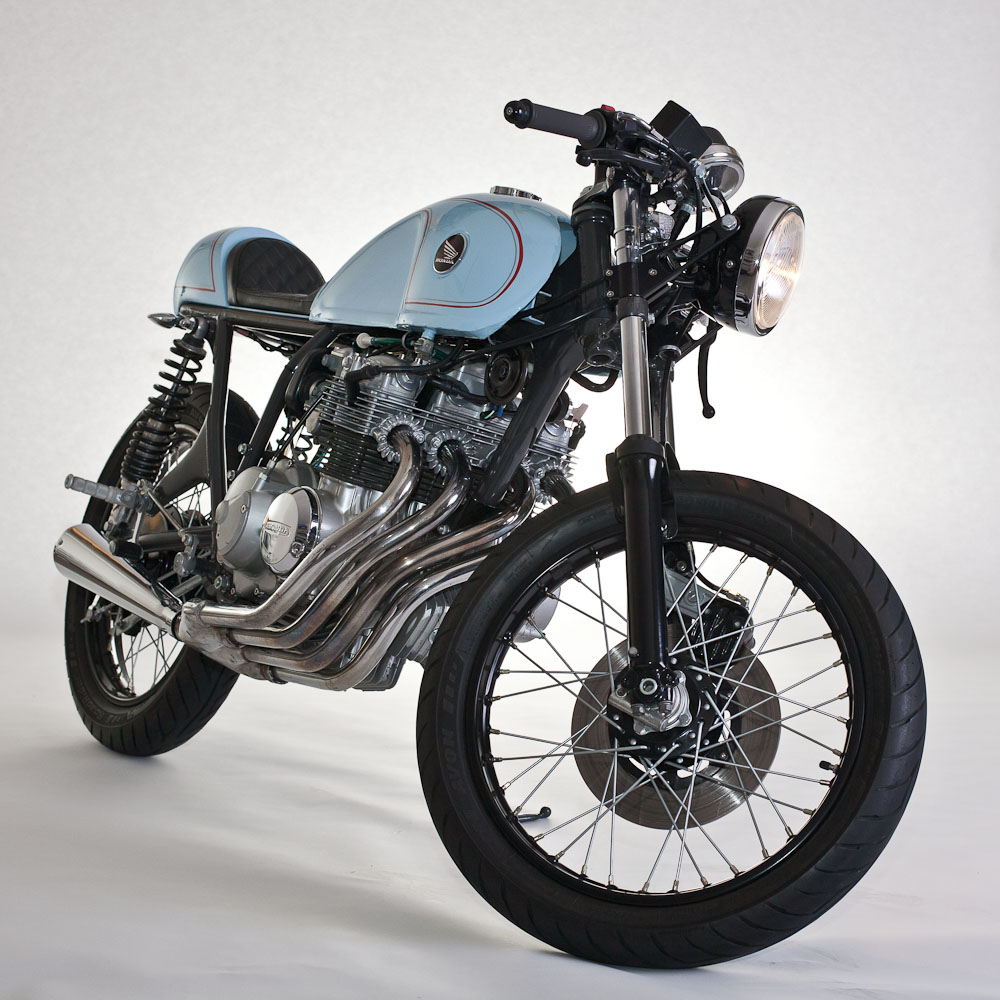 Place your bids!! This incredibly tidy Honda CB400 Cafe Racer is up for auction on Ebay right now. Read the whole description and find a link to the auction after the jump…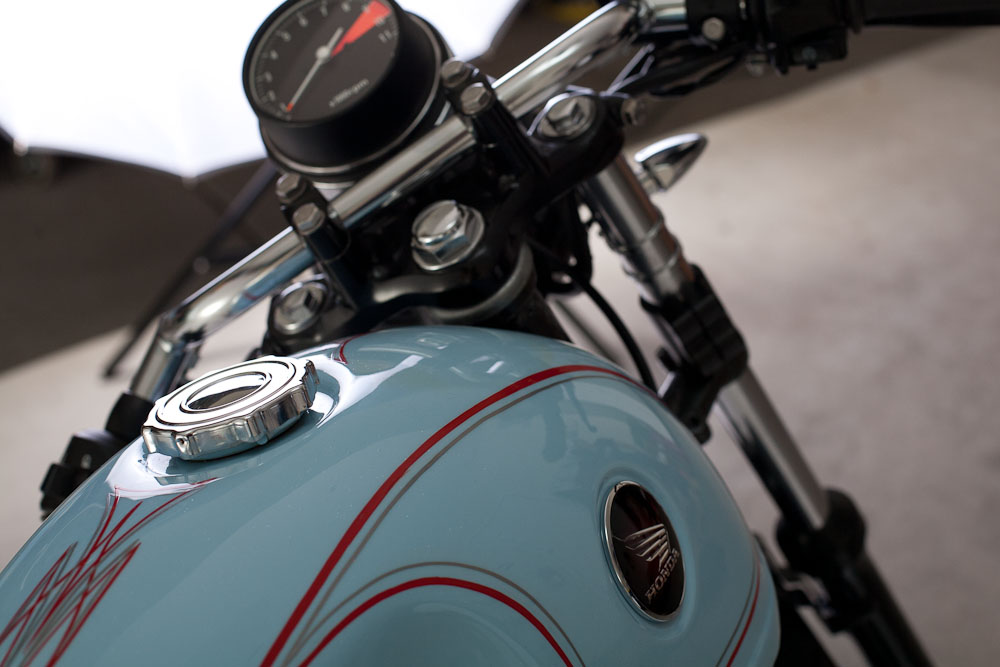 "Here's your chance to own what I consider to be one of my favorite motorcycles owned. I completed building this bike late 2011 and have had an opportunity take to only a few local events. The most memorable of which was Motorcycles on Meridian during the 2011 Indianapolis MotoGP, where I met admirers from all around the globe. Without a doubt, this custom Honda truly is a head turner.
The project began a few years ago after building a different bike for my wife. A few parts were left over which led me to where I am today. "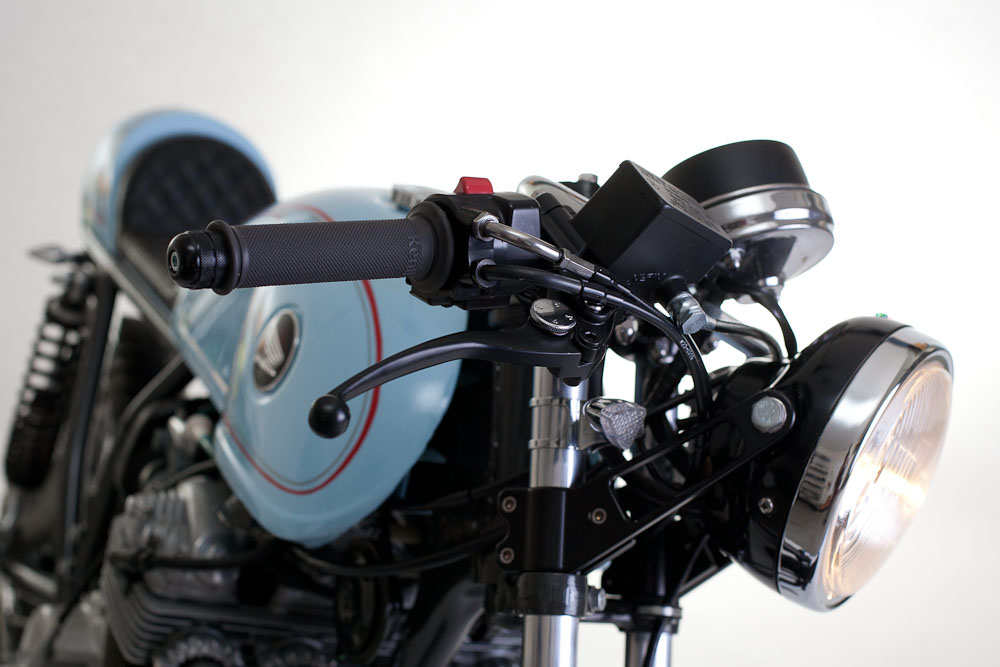 "The frame is a 1973 CB350F that has been modified slightly to accept modifications made: relocated electrics, solo seat, Benelli Mojave tank. Front fork is a CB400F unit.
The engine is a 1975 CB400F with approximately 4800 miles which runs beautifully with: new seals, gaskets, rings and, rebuilt head. There are no leaks."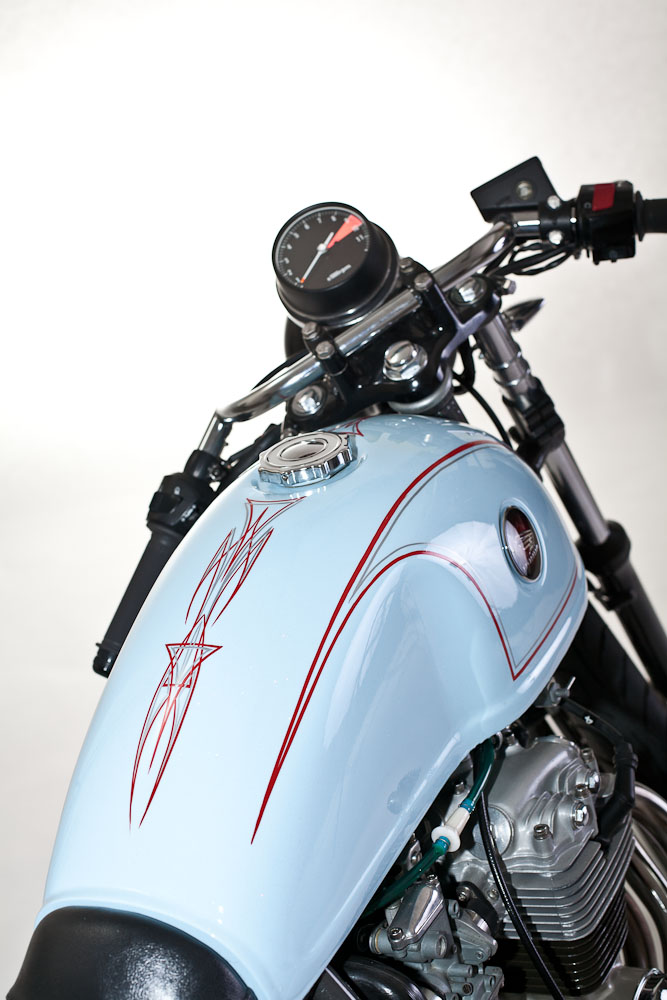 "Body of this Honda features an NOS Benelli Mojave tank that was selected for its stunning visual appearance. The tail was crafted out of alloy from Meyerbuilt using old school methods of English wheel and planishing hammer. Seat section has been professionally upholstered and simply looks amazing.
This bike retains the original CB350F harness and points. The battery is a full size AGM unit that is located horizontally in the tail. Regulator/Rectifier is located under the fuel tank. Turn signals are LED and have excellent visibility. Tail light is a glass Lucas model found on many English sports cars of the 50's. Bike is electric start only. Hand controls are modern units from Honda's F3 CB's. Headlight contains neutral, oil pressure and turn signal indicator in LED. All wiring connectors used are replacement vintage Honda and has been completed to a very high standard."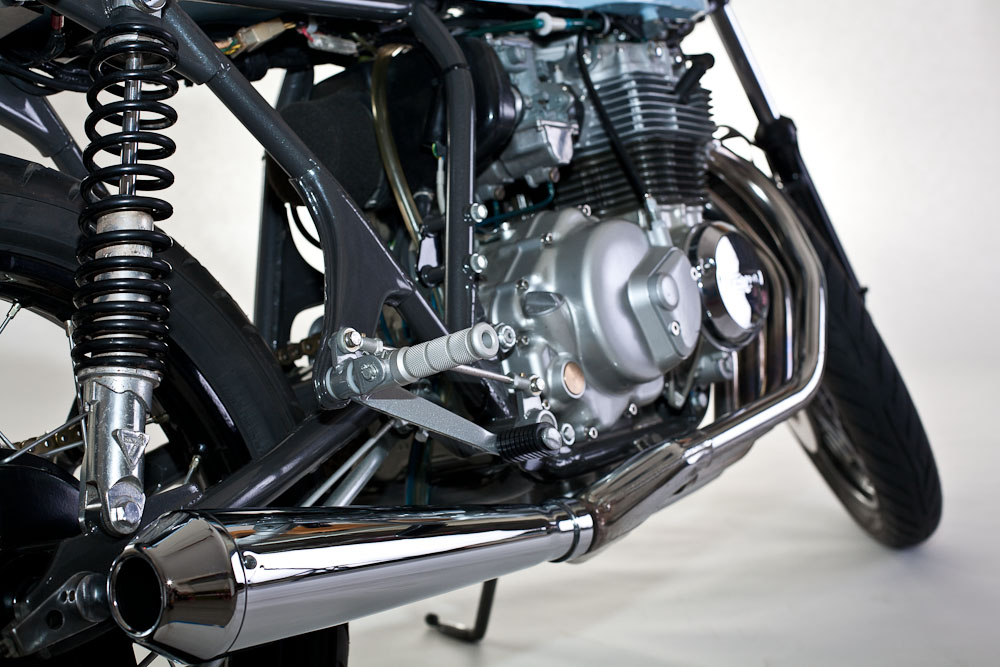 "Foot controls are in typical café racer fashion. I am 6'1" and do not find it too cramped at all for running around the city. Controls are modified FZR units with custom stainless rod connecting to shift and brake points.
Tires are Avon Roadriders. 90/90-18 Front, 100/90-18 rear."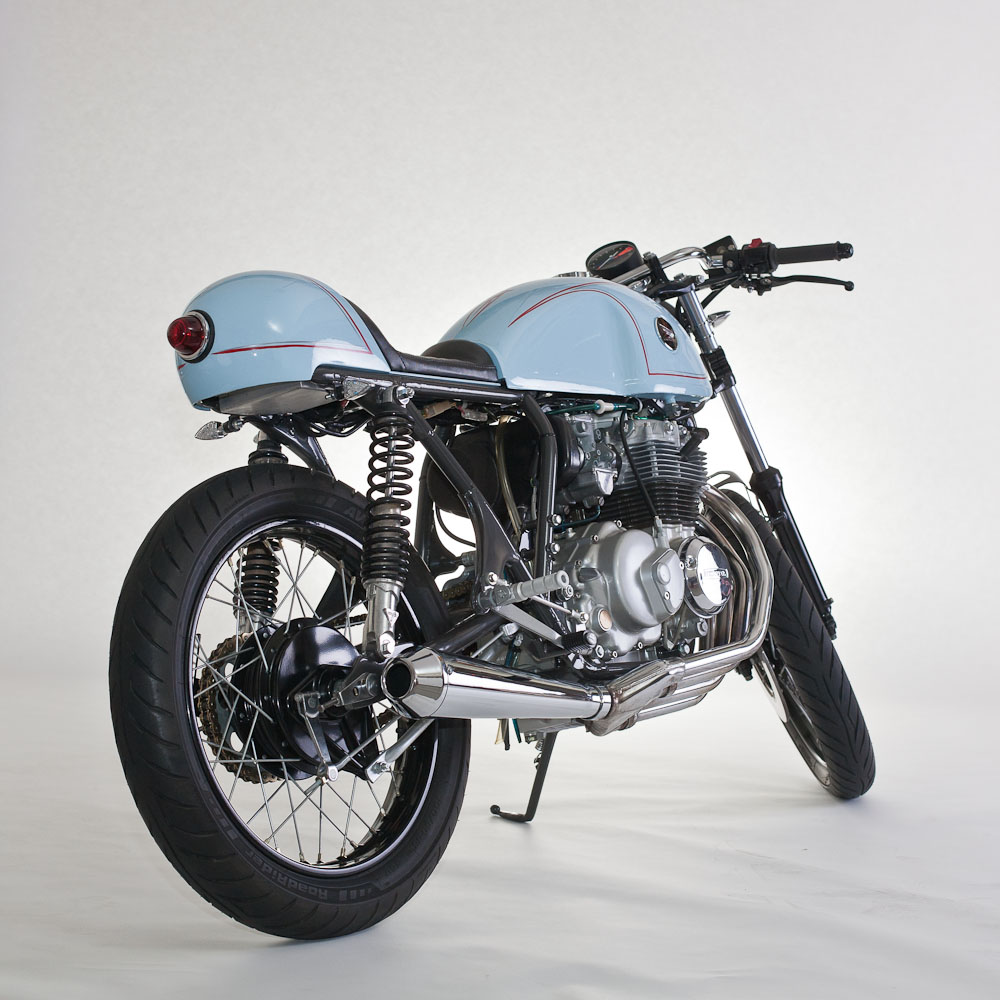 "Paintwork. All body paintwork was completed in House of Kolor and has a coarse metal flake effect. Striping was done by hand by Bob Keeney in Indianapolis. Bob is widely known in the custom car world for his outstanding work. Frame/Wheels/Hubs/Fork Legs and most everything else, was finished in powder coat from ProKote Inc."
If you're keen to own this little beauty head over to the auction now and off load that pesky university fund your kids are never going to appreciate.