As Sofi explains it… "This Honda CB450 was brought to us earlier this year after an interesting encounter. A couple years ago my Dad took his Triton Cafe Racer to a Mods vs Rockers bike show. He parked next to a CB450 and took a couple photos of it, which he later sent to me. Fast forward about a year and we were doing a photoshoot in an empty alleyway in McKinney, Texas. A man and his wife walked up to us saying they recognized the bikes that we were shooting. We all got talking and he pulled up some photos of his bike, straight away we recognised the bike as that same CB450!"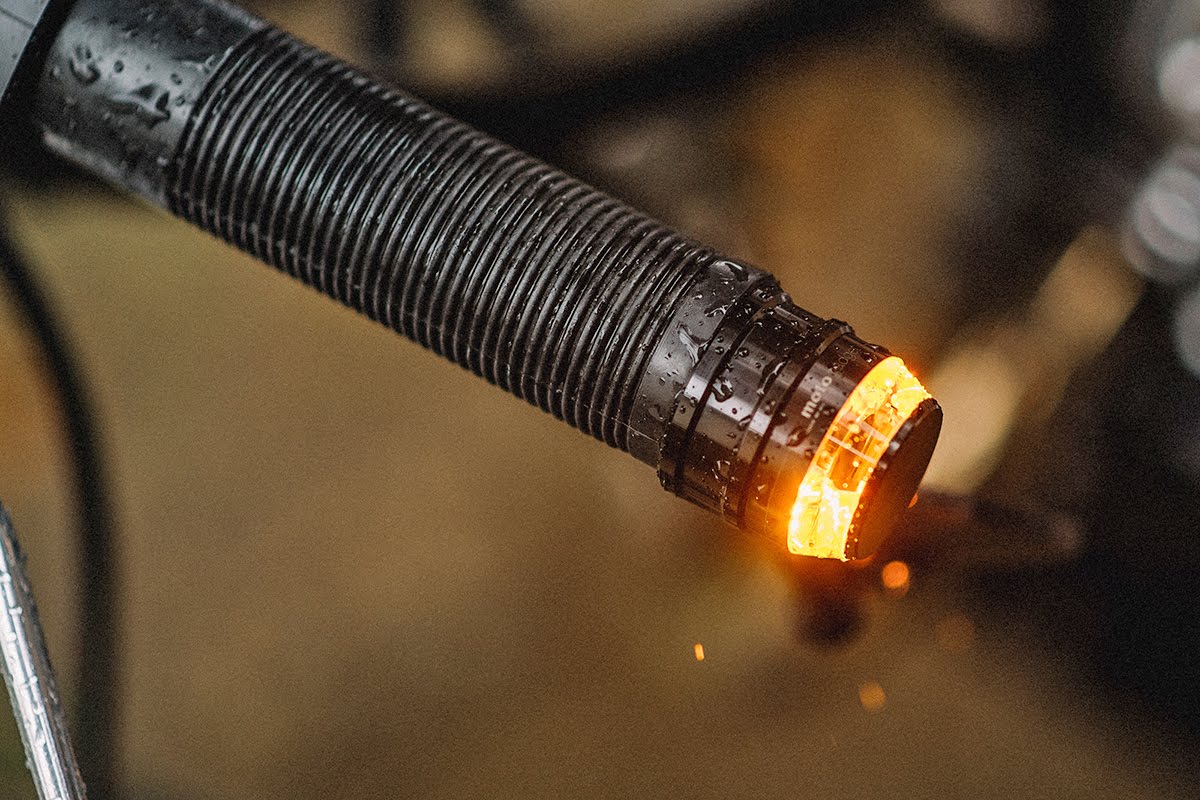 "Soon afterward he approached us asking if we could "re-do" his bike. We didn't really understand why as it was already so beautiful, but he wanted a few things modified. He was keen to get more power and for it to be immaculately detailed, which we knew we could do. Once we started taking the bike apart though, we realized why he wanted us to rebuild it for him. We found that the motor was not within spec, the wiring was shot, it lacked power and the headlight and tail section were unfinished."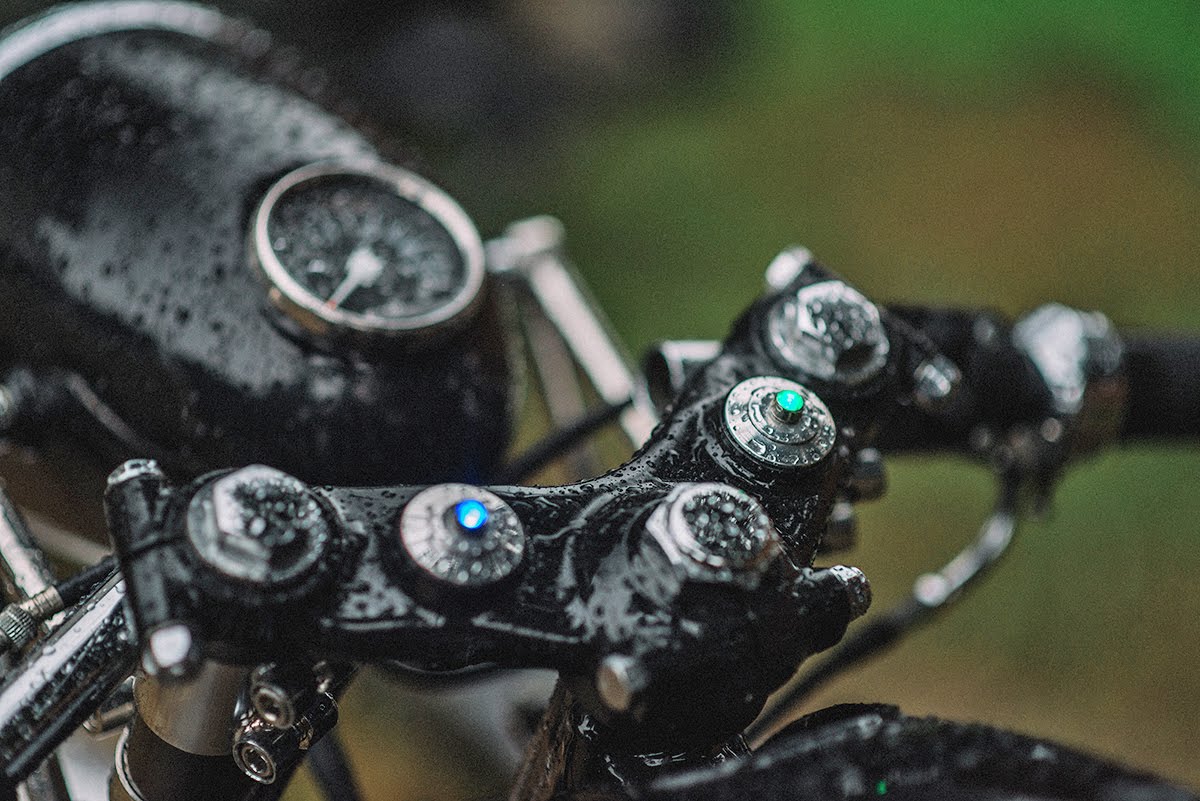 With that Sofi began a full, ground-up rebuild of the CB450. Once the bike was disassembled the frame was closely inspected and repairs were made where a previous owner had done some "modifications". It was then treated to a fresh layer of gloss black powder coat. A set of aluminium cups were then machined so that the front end could be converted to an external spring configuration and the front drum was drilled and meshed to give it a classic, vintage appearance. To fill the holes left in the top clamp after swapping the stock bars for clipons a pair of alloy plugs were also fabricated and fit with LED warning lights.
The tired old motor was then given a complete overhaul. To get more power without sacrificing comfort a 485cc big bore kit was introduced. Along with all new gaskets and seals a meticulous blue printed rebuild was performed to get the engine running, for lack of a better word, perfect. Next came an external detail with fresh black paint, shaved and polished fins and new fasteners. The aluminium side covers were also polished to a mirror finish and some additional meshed holes were added to the sprocket cover.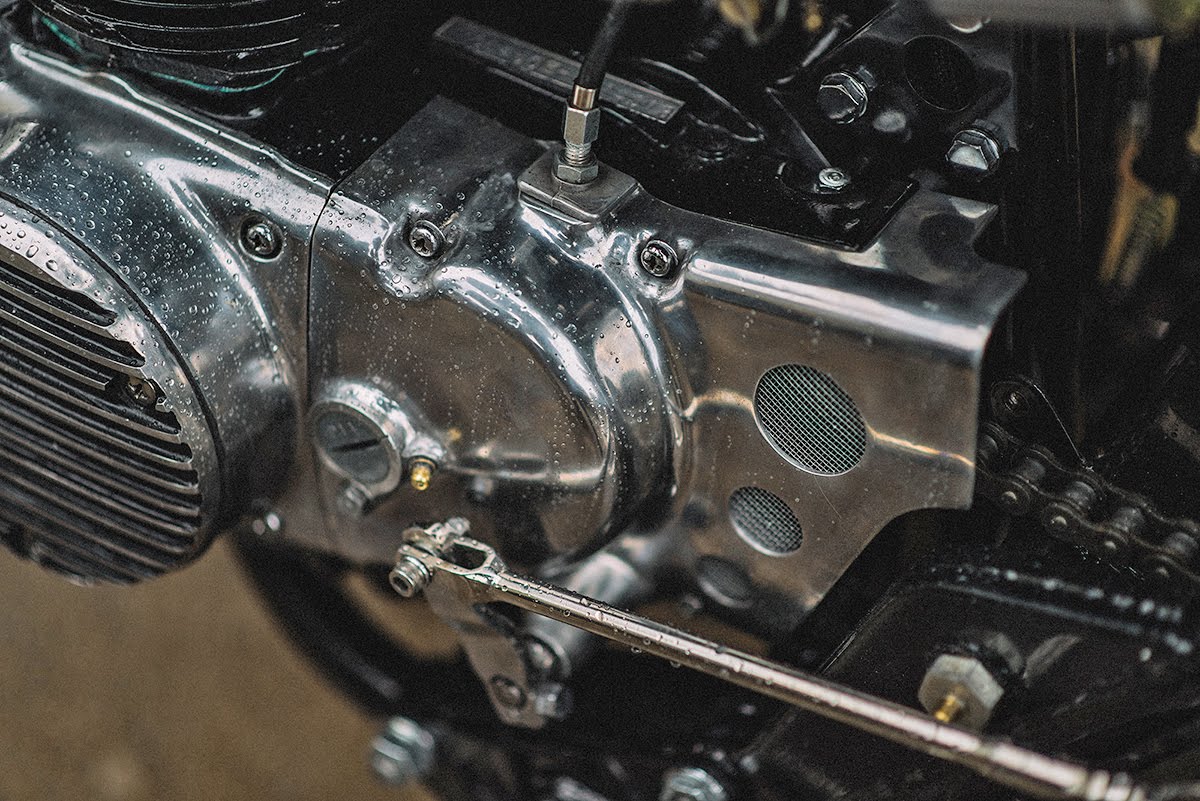 The bikes electrics are now powered by a custom wiring harness that has a Motogadget M-unit at its core. M-switches on the handlebars control the accessories, including the MotoGadget bar end turn signals and LED rear lights that Sofi integrated into the tail by hand. To keep the electrics protected from the elements Sofi also designed and made a custom seat pan which includes space for a lightweight lithium battery. At the rear, you'll also find one of GT-Moto's laser running lights which projects a strip of red laser light onto the road behind the bike for additional safety.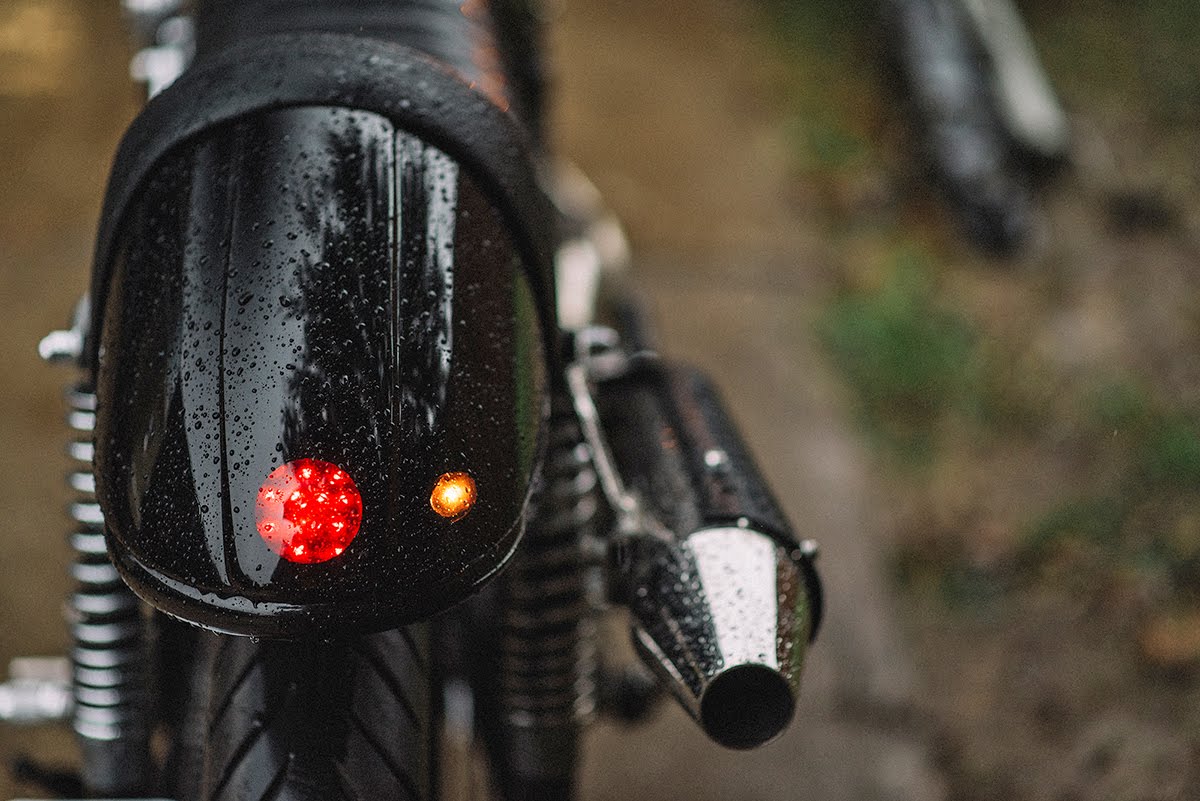 Lastly, the headlight bucket and tail end were finished with fresh paint and the right side footpeg was modified to flip up so it's rider could make use of the kick starter. However, with such a thorough engine rebuild, kicking it will only be performed to add to its cool factor.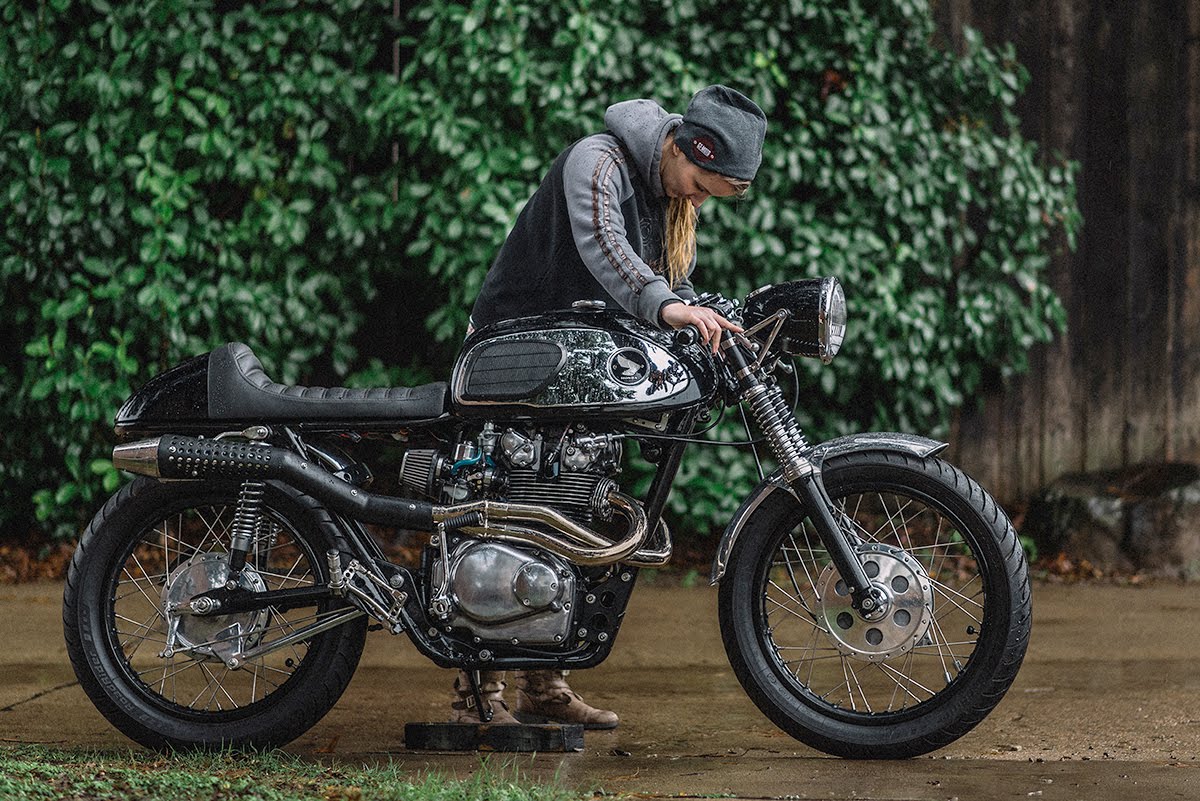 We've been covering the work of Sofi Tsingos for some time now and it's always a pleasure to receive an email from her unveiling her latest work. Sofi launched her company GT-Moto back in 2013 and together with her father and the support of a few friends they've put together a portfolio of stunning custom motorcycles. This latest project, a tastefully modified Honda CB450, is the first customer build they've completed under the GT-Moto moniker. Through a chance meeting the Honda ended up in the GT-Moto workshop and although it appeared to be fine at first glance, the old proverb "looks can be deceiving" soon came into play.