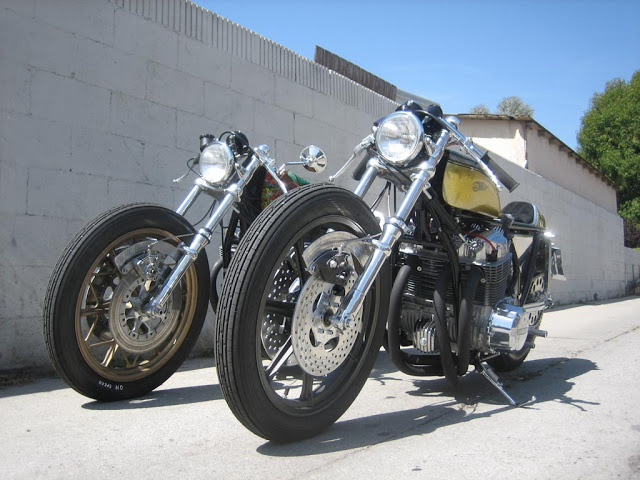 These Honda CB 750 Cafe Racers were built by Garage Company. I'm not sold on the rainbow paint on the second bike but paint aside the rest of the bike is sweet.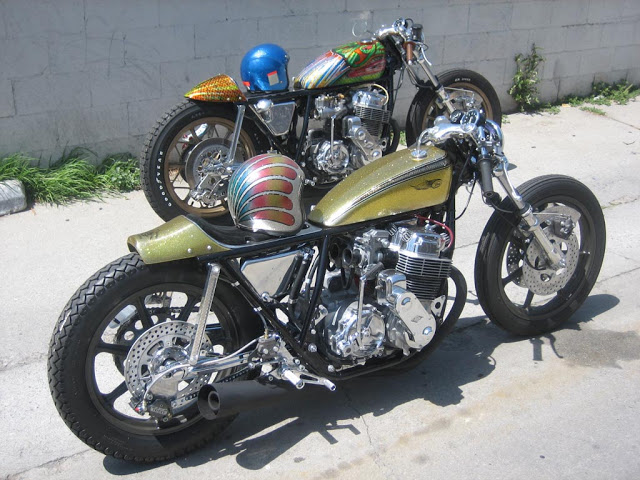 I just threw up a bit in my mouth! WTF is that paintjob all about. A liberal coating of paintstripper would do this bike a world of good.
Beautiful clean clusters and classic Cafe Racer clip ons (illiteration madness…didn't even realise till I proof read this post. Ha!).
This bike also has a copper seat pan. It's a shame you hardly notice it with the crazy paint job!