Back in April when I featured E3 motorcycles Honda CB550 Cafe Racer it created a clear divide of lovers and haters amongst you. Somehow I don't think this will be the case with their latest CB750 transformation though. Built for a local NYC artist/actor this won't be the first CB750 you'll have seen converted into a Cafe Racer but it is likely to be one of the best looking.

E3 began work on the '78 Honda CB750 last Winter stripping it down to the ground. Three months later, as Spring came rolling around the transformation was complete and the Cafe Racer you see here was unleashed on the roads of New York City.
During those 3 months countless hours of clean up and customisation were poured into the tired old CB. On top of all the de-cluttering, powder coating and polishing, E3 rerouted the bikes cabling, devised an entirely new wiring harness and wrapped her freshly laced rims in classic Avon rubber. The engine was also dressed up with finned clutch, points, alternator and tappet covers.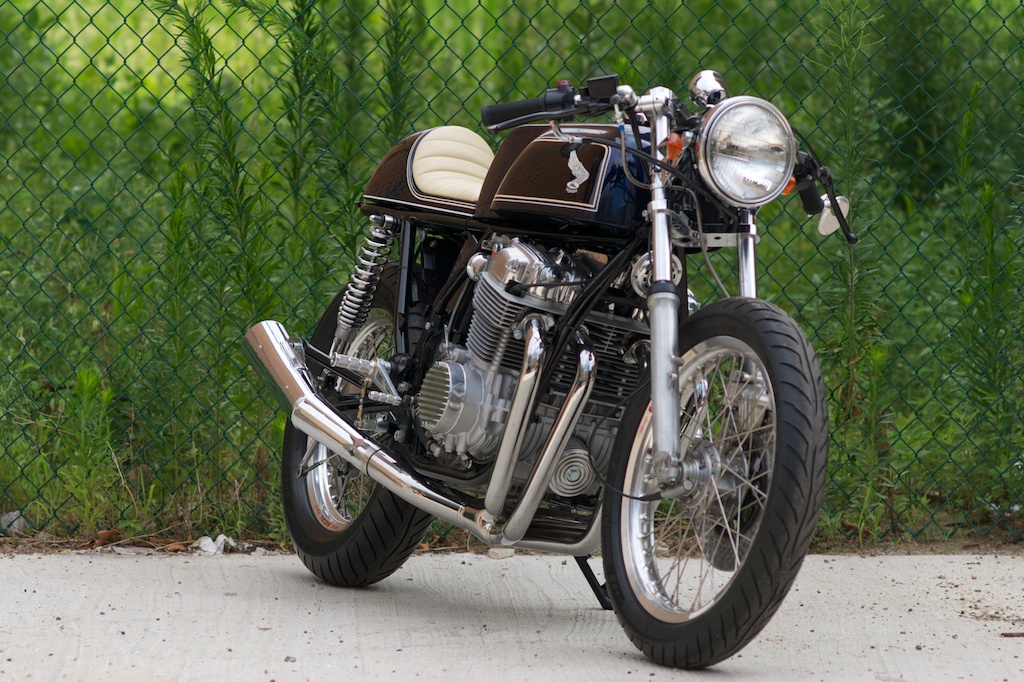 The addition of new CR carbs with velocity stacks and a 4-into-1 stainless exhaust system boost the inline fours power well above the factory figure of 47bhp. Performance has also been improved through weight reductions made by doing away with the heavy Honda steel fenders, tank and seat.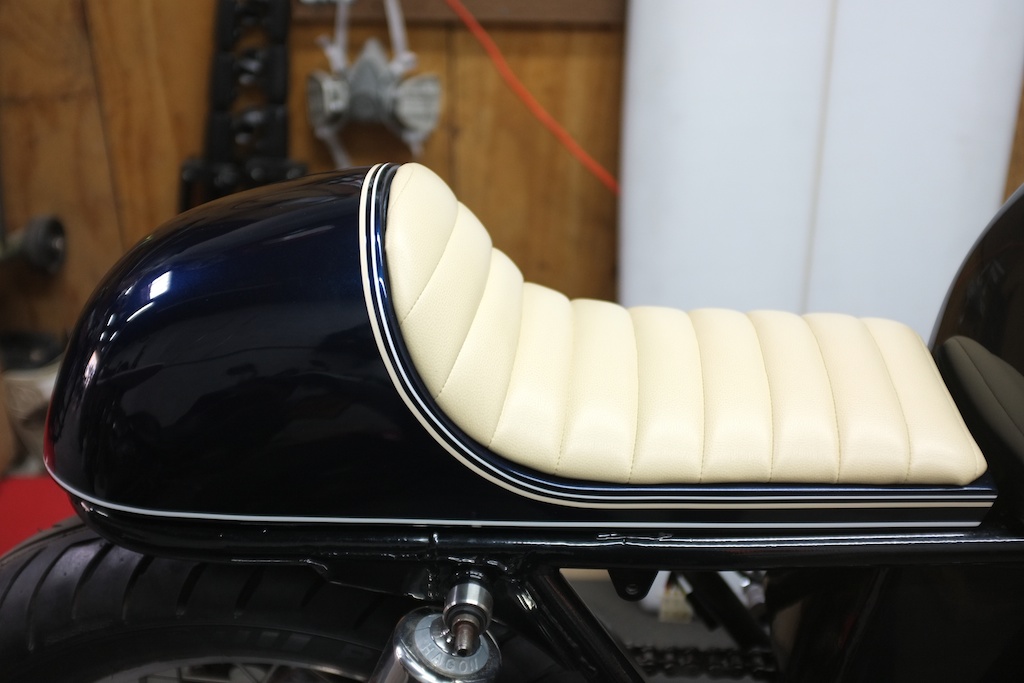 The custom seat and tank were painted and covered by local NY suppliers; cream leather and pinstripes laid over deep blue pearlescent paint works beautifully without being overtly ostentatious.
As I said it's not the first CB750 Cafe Racer to be featured here and it certainly won't be the last, but I'm sure you will agree this one will be leaving a lasting impression.