If you're looking for the ultimate toy for your motorcycle obsessed kid or something ultra-cool to sit on your office desk check out this Tamiya 1/6th scale CR750. Easily one of the best motorcycle models available, Tamiya's semi-assembled premium CR750 model is the ducks nuts.
This is the Semi-Assembled Honda CB750 Racing model. It's a 1/6 scale reproduction at 348mm in length and 92mm wide. No glueing or painting required this little ripper is assembled using tiny little bolts and the supplied miniature tools and tweezers!! The CB750's air-cooled inline 4 cylinder motor, Keihin carburettors, oil cooler, and chain have all been reproduce in exacting detail as you can see from the photos. To add to the models already highly impressive realism the front and rear wheels are set on an aluminum hub and rims with stainless steel spokes.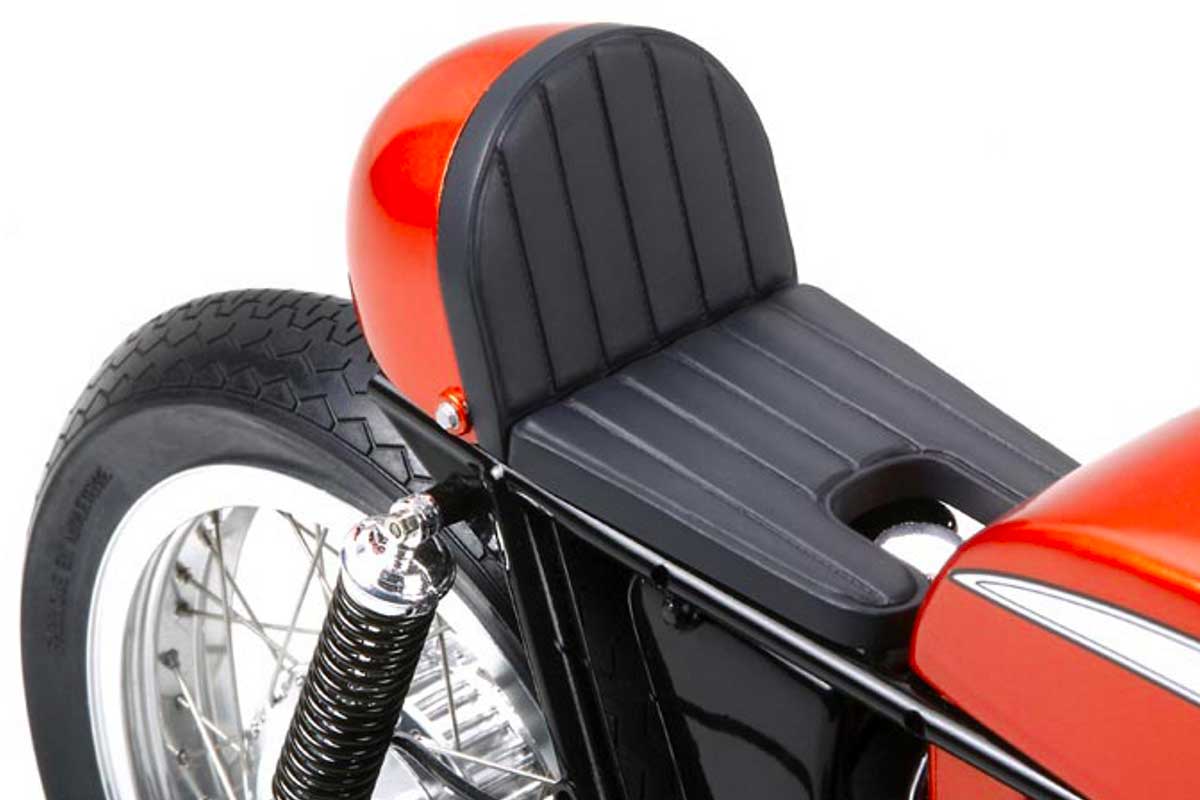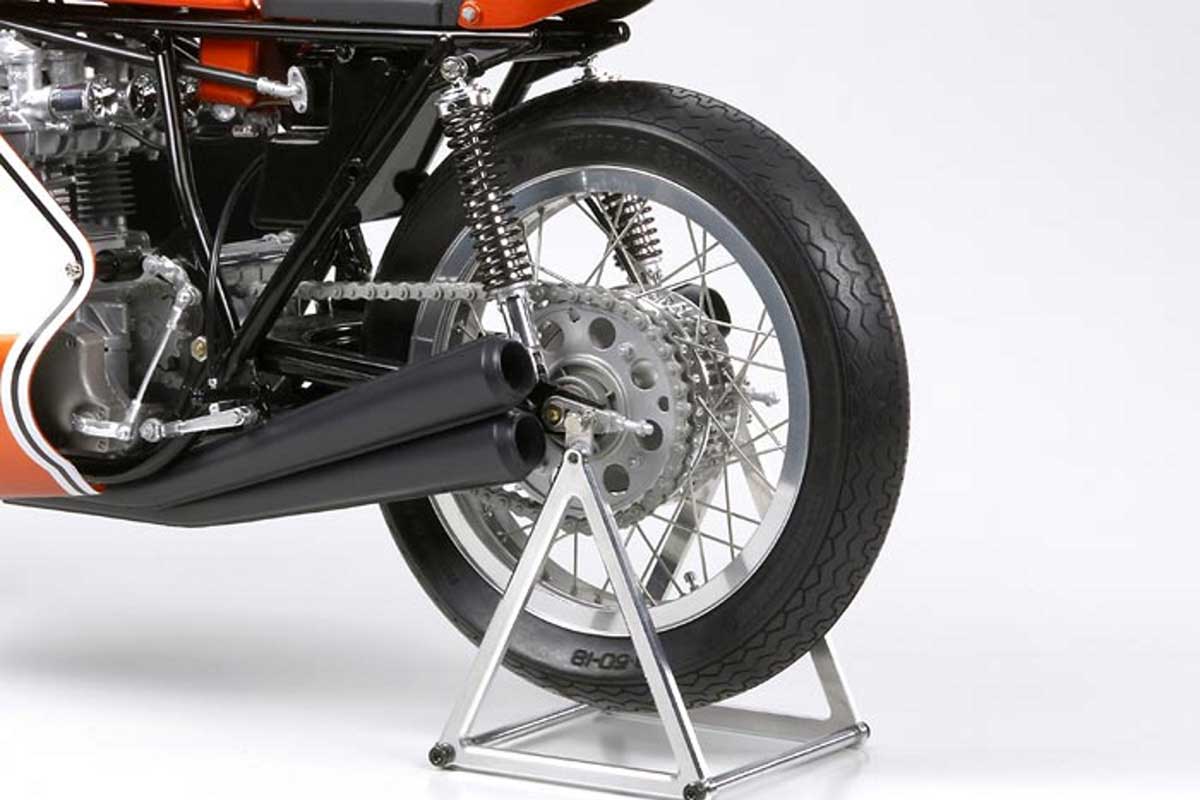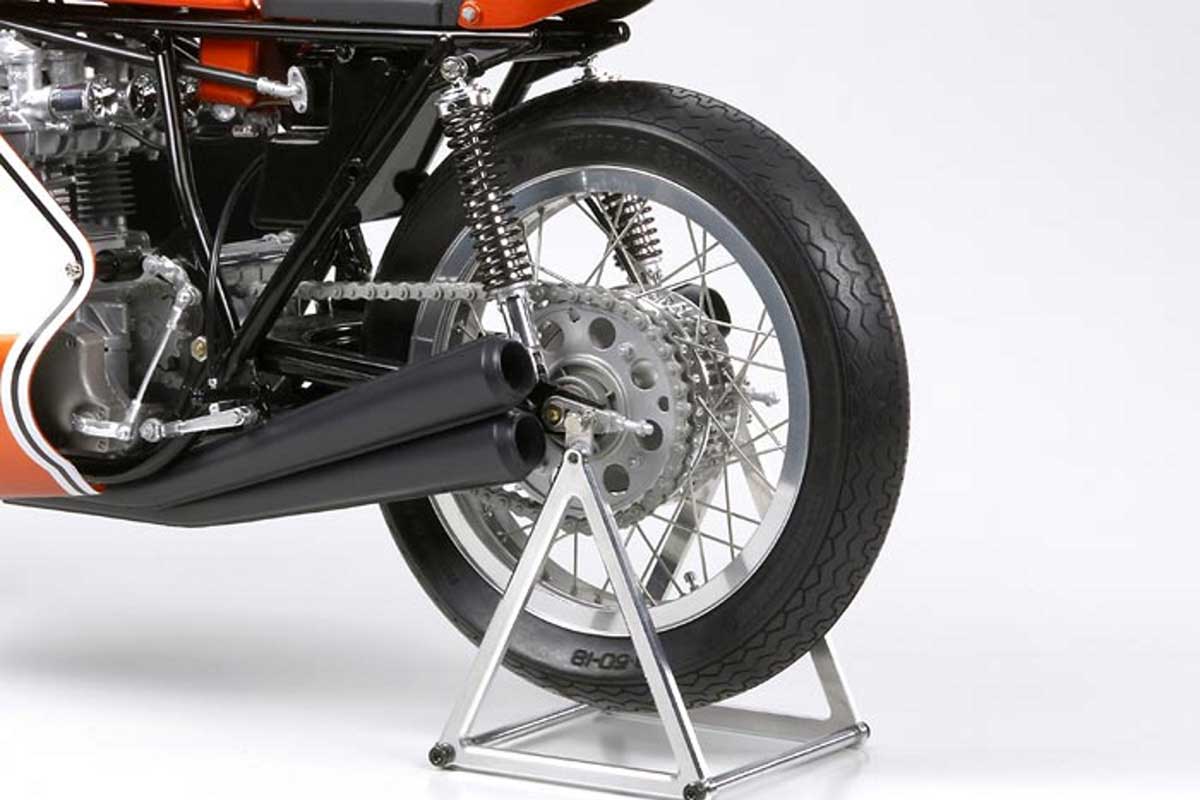 The Tamiya Honda CB750 model comes complete with a small tool kit to fit the front forks, wheel and brakes, rear shocks, seat, tank and fairings; and it all comes packaged in a collectors style case. With a price tag of over $300 USD it's definitely a special treat but I have to say I'd never grow tired of stripping it down and rebuilding it. Read more at the Tamiya website.
"On March 15, 1970, at the worlds largest production motorcycle race the Daytona 200, the Honda Motorcycle Group entered its racing version of the CB750. With an average lap speed of 164.3km/h, the CB750 went on to set a new course record. Pumping out 95ps/9500rpm with a top speed of 240km/h, the racing CB750 continued its winning form not only in Japan but also abroad, becoming the standard where other high-performance motorcycles would grade themselves against."