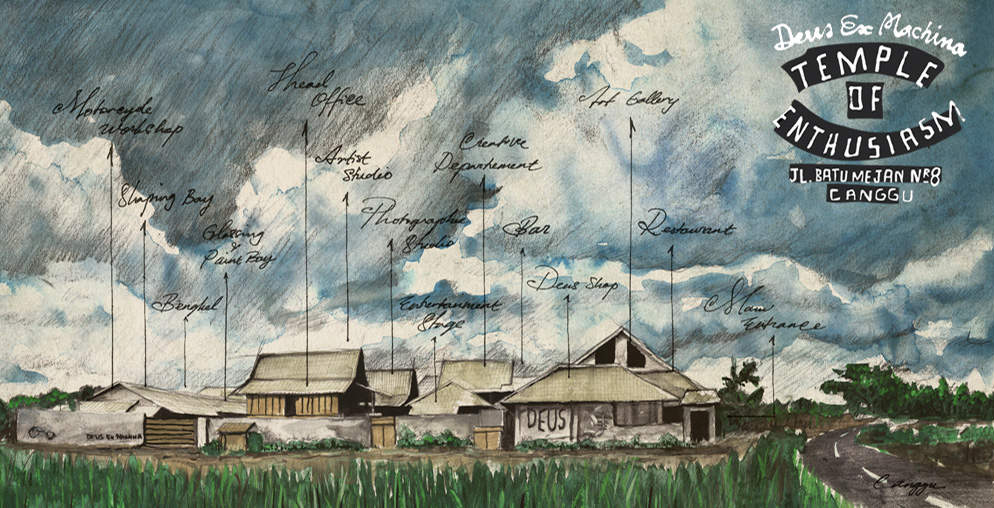 As I mentioned there's a lot going on at the Temple of Enthusiasm, in fact, there's even more than you will find at the original Deus store in Camperdown, Sydney. The Temple itself is massive and is broken up into a myriad of creative spaces for all manner of artistic pursuits. These include a photography studio, surfboard shaping workshop, spray paint bays and motorcycle workshops, artists studio, retail store and showroom, art gallery, stage space for bands, beer garden, bar and of course the restaurant.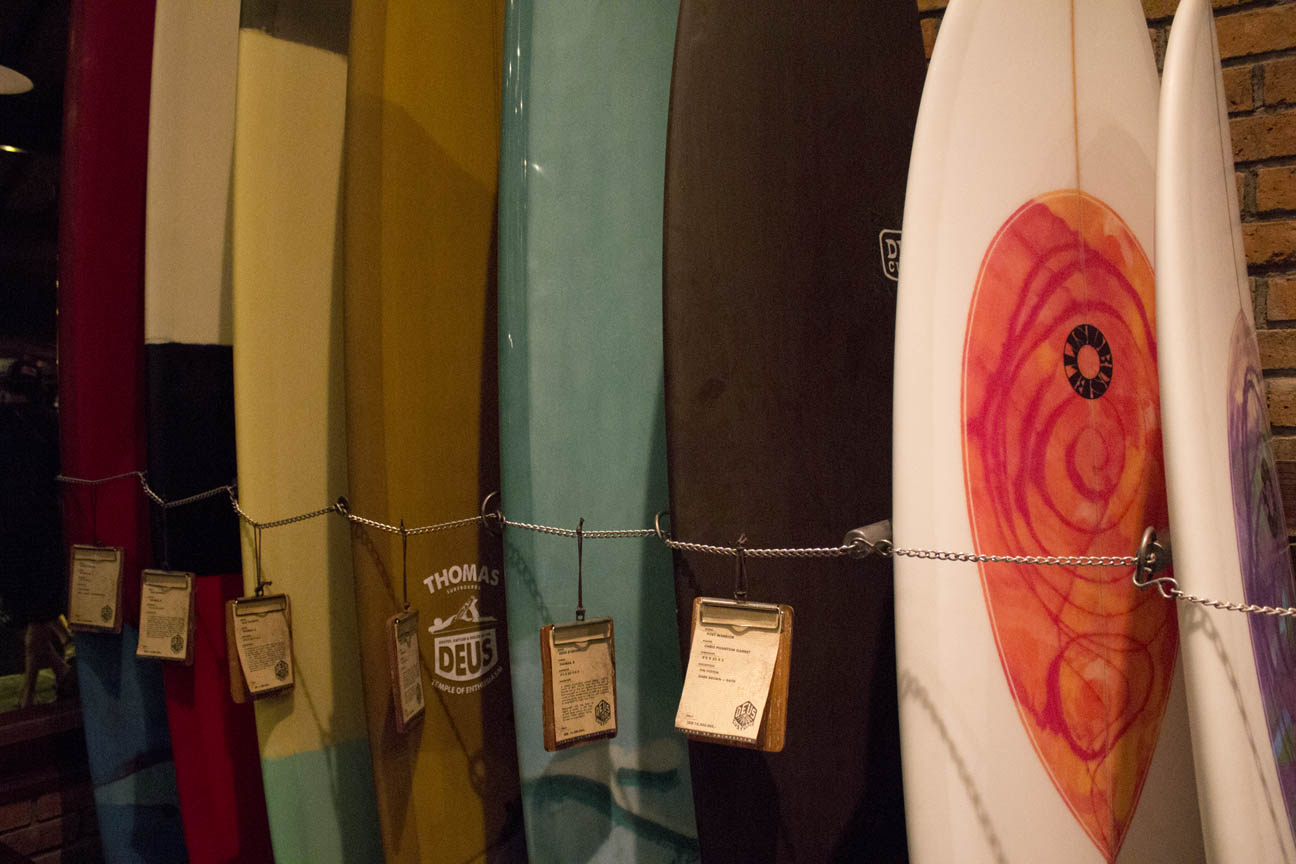 The Deus Surfboards are just as diverse and colourful as the custom motorcycles they build!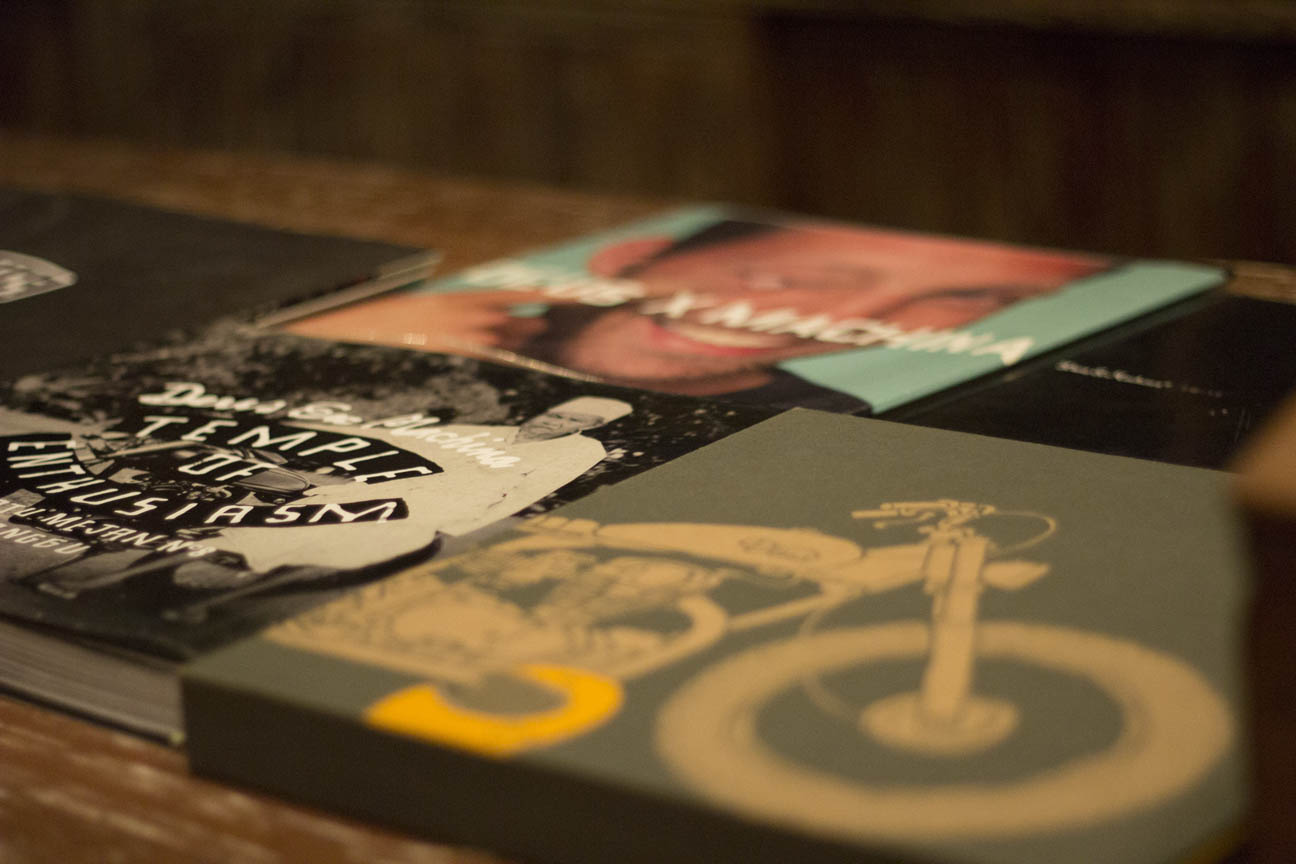 We decided to have dinner at the Cafe and it was a great feed. Be sure to try the ribs and the pork belly salad, the black rice pudding for dessert and plenty of fresh fruit cocktails. You can choose to either sit in the garden space out the front or under the verander where you can keep an eye on all the beautiful bikes inside.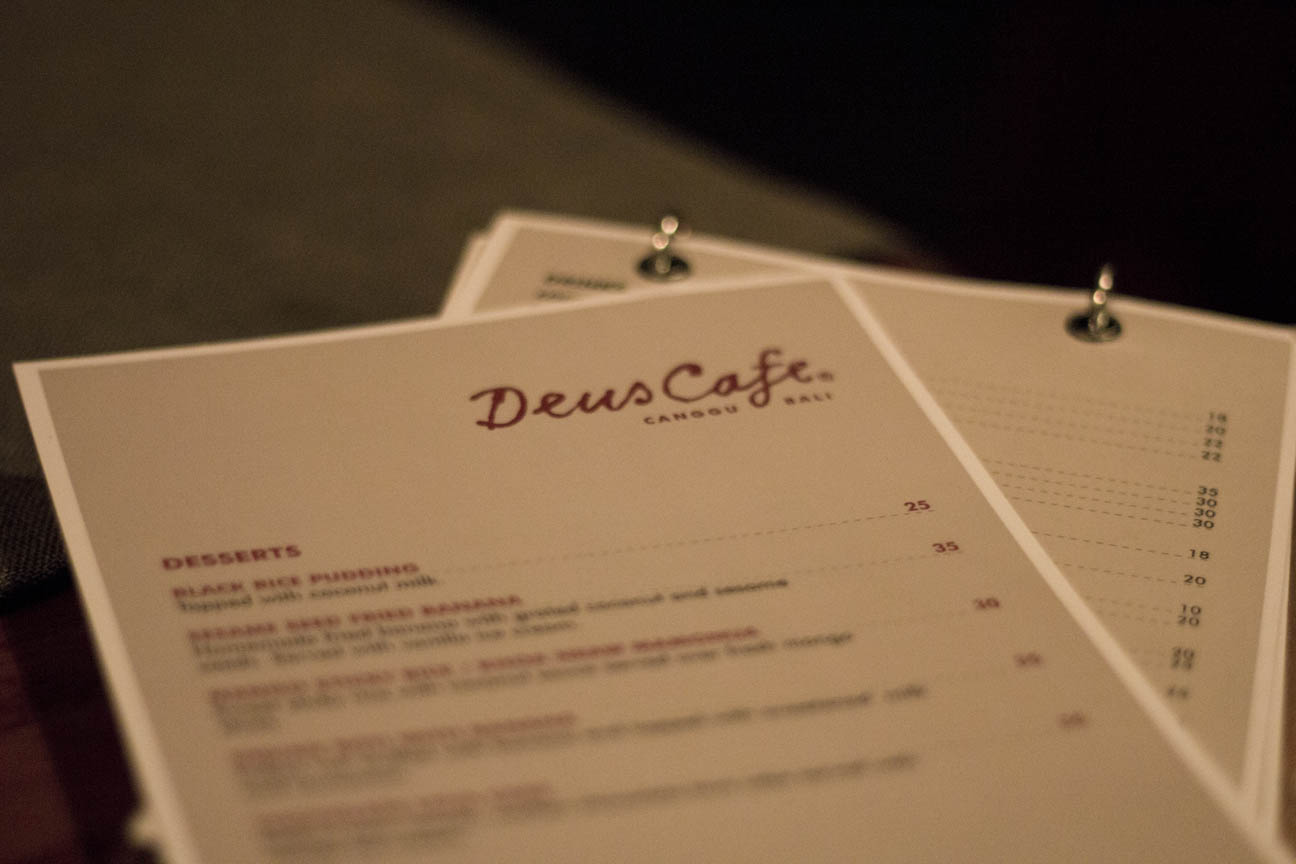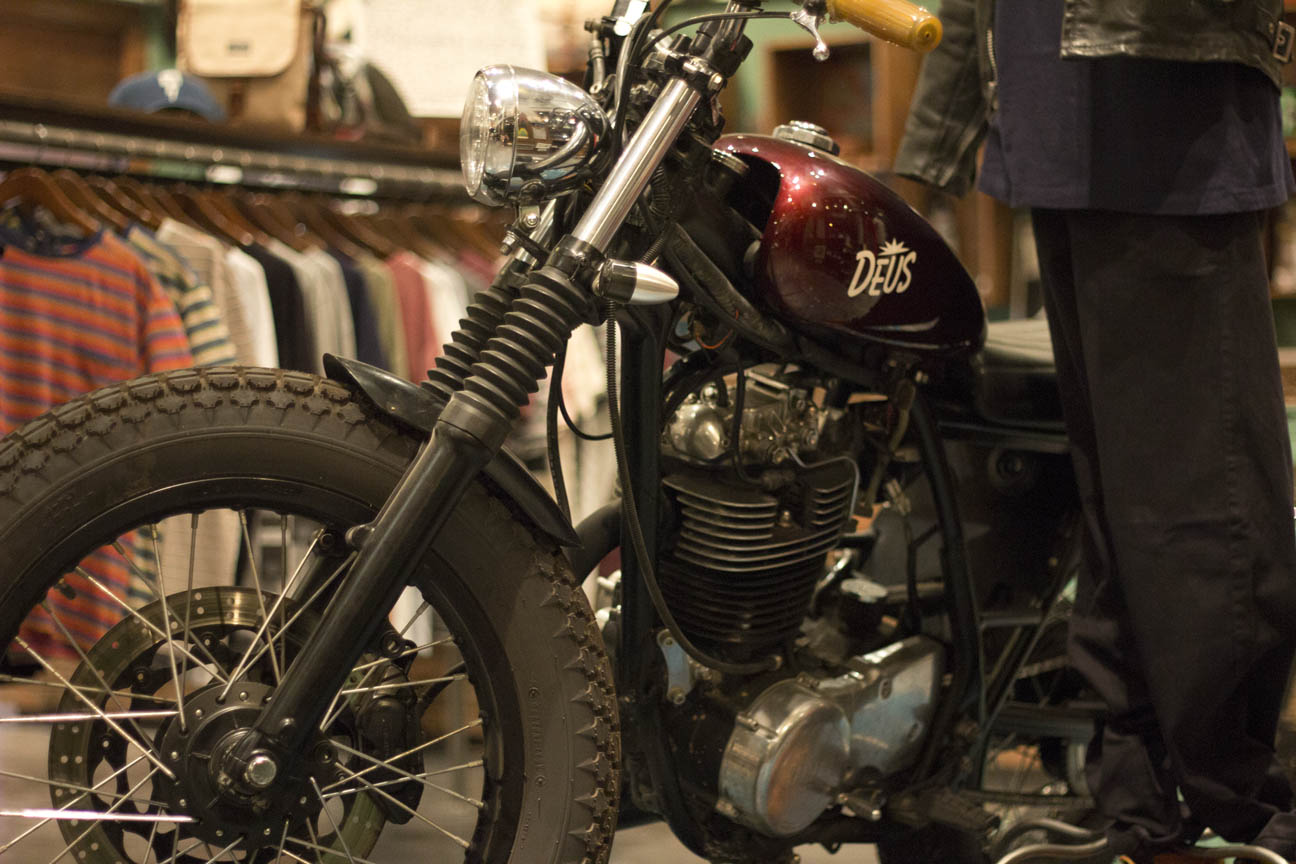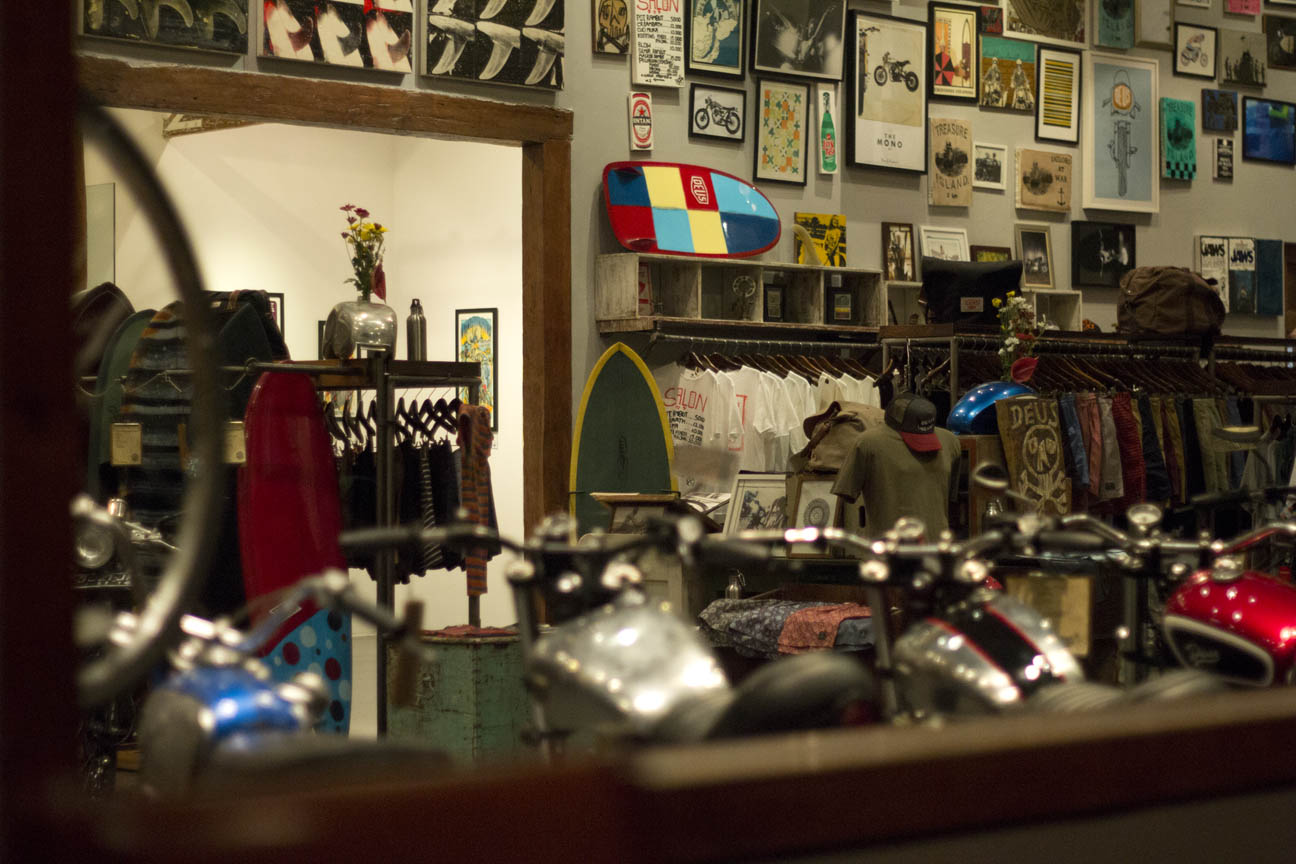 Want to take home some Deus goods? There's no shortage here!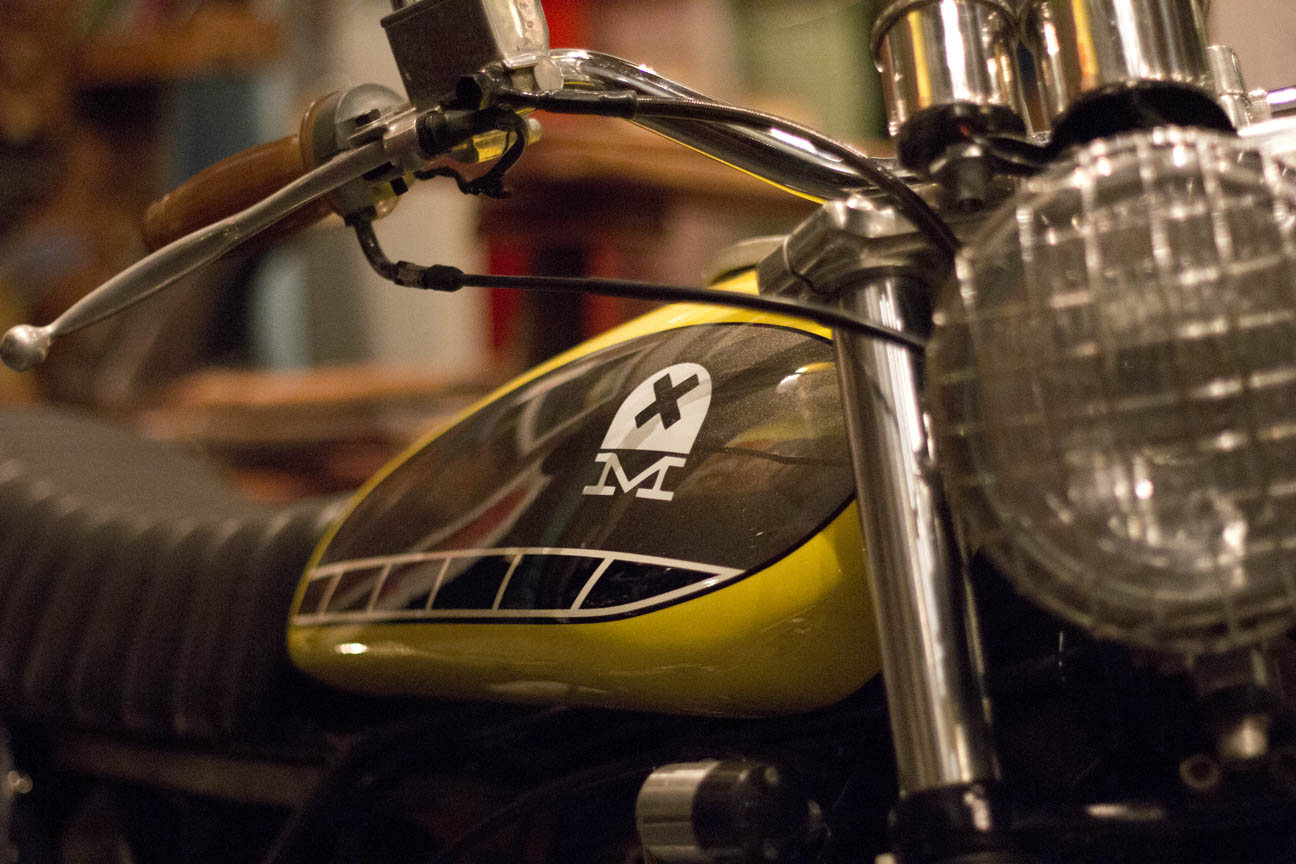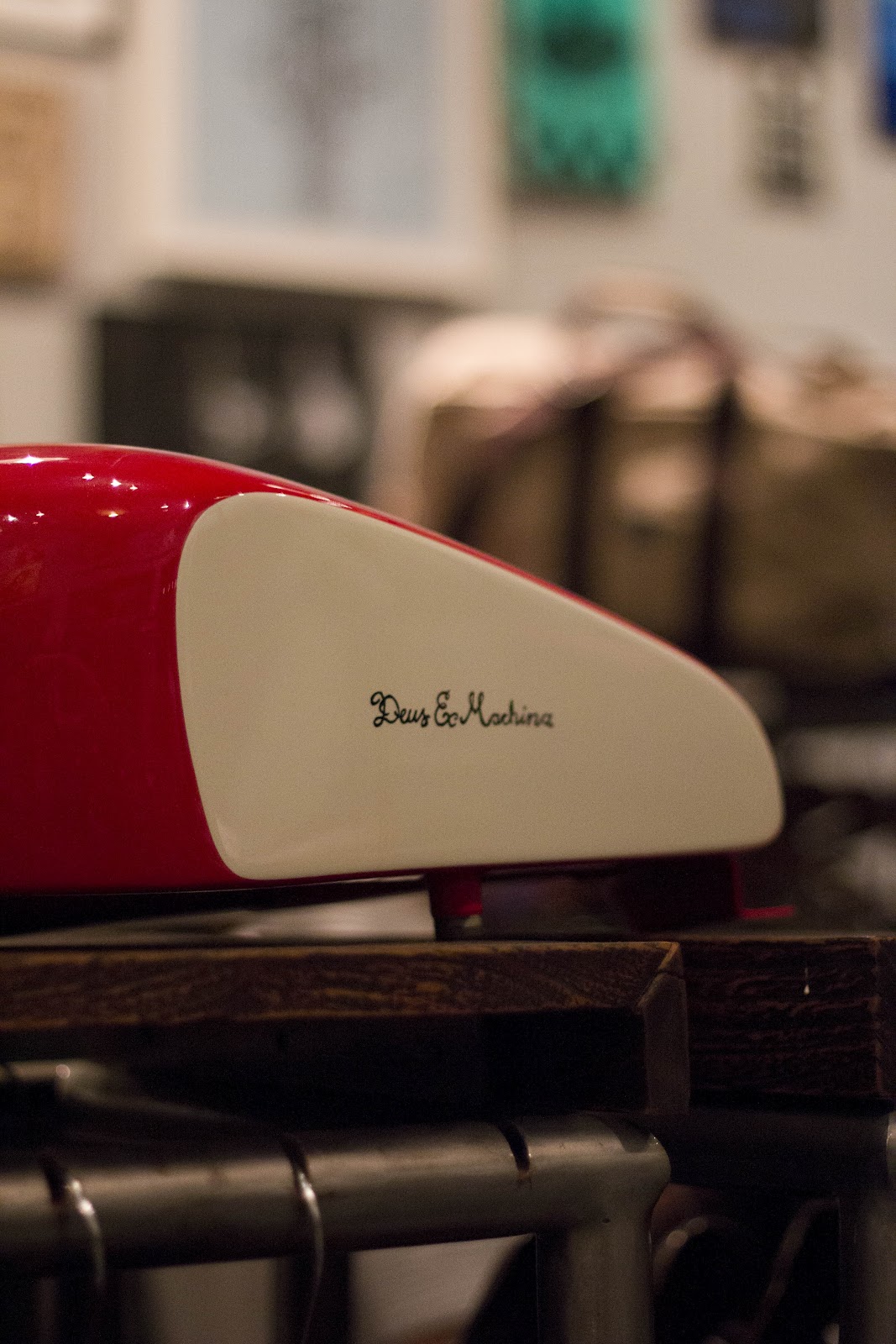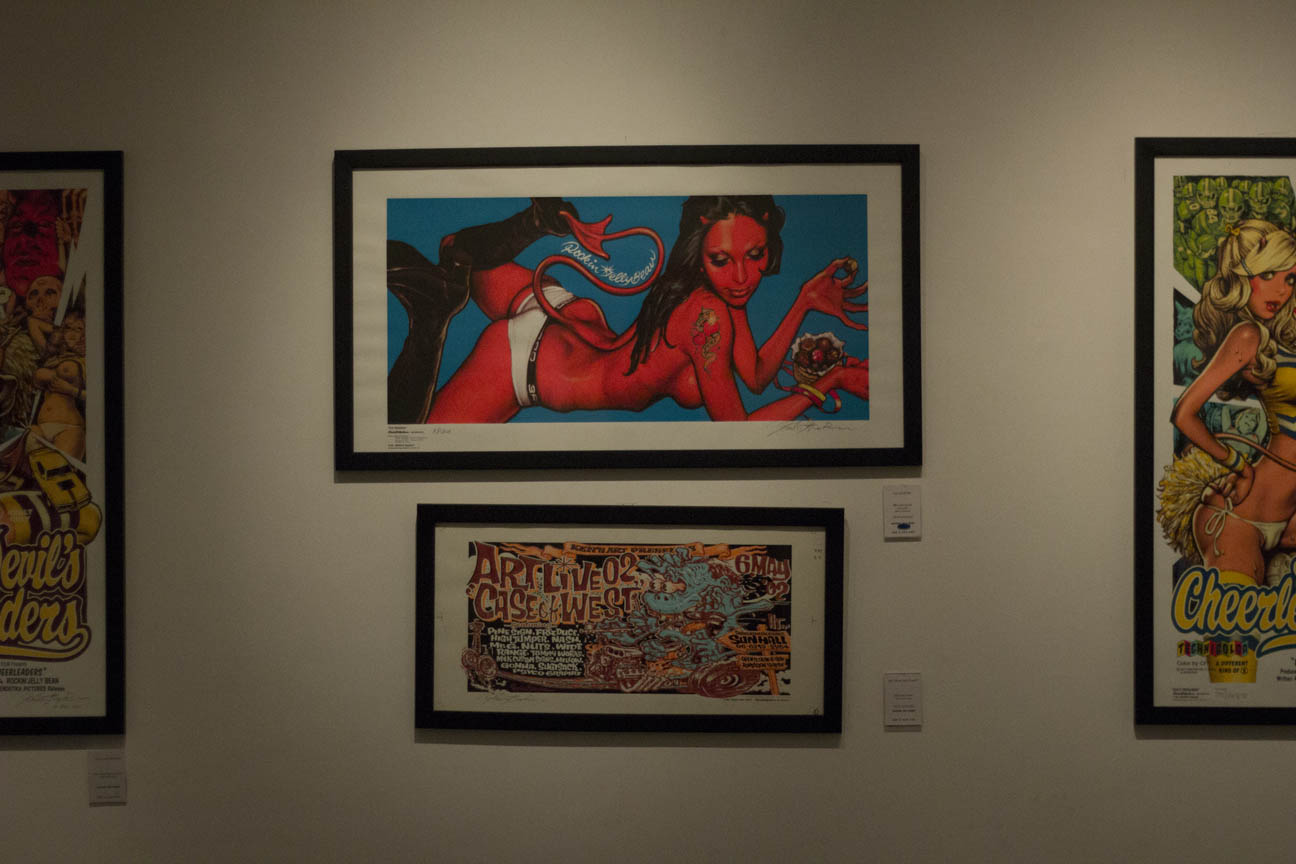 Whacked out, Japanese Lowbrow artist Rockin Jellybean had a huge selection of his unmistakable artwork on display while we were there. I love his style but I dont think my girlfriend is quite ready for me to put one of his lovely ladies up on our wall just yet. We also had the good fortune of being there on a night when a band was playing on their main stage. After dinner we headed out to the beer garden and watched surfers, beach babes, tourists and ultra tanned expat locals shake their thang to some chilled out surf rock tunes.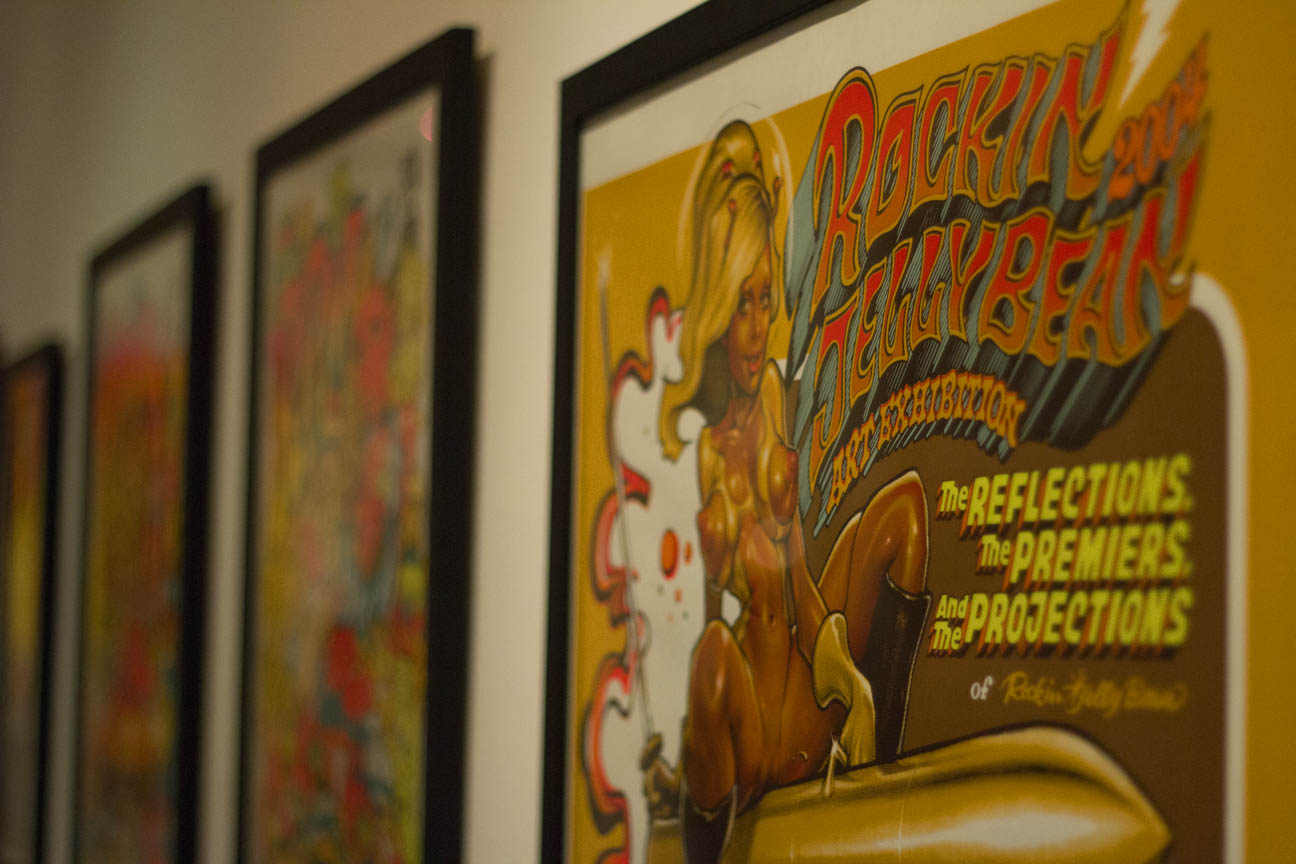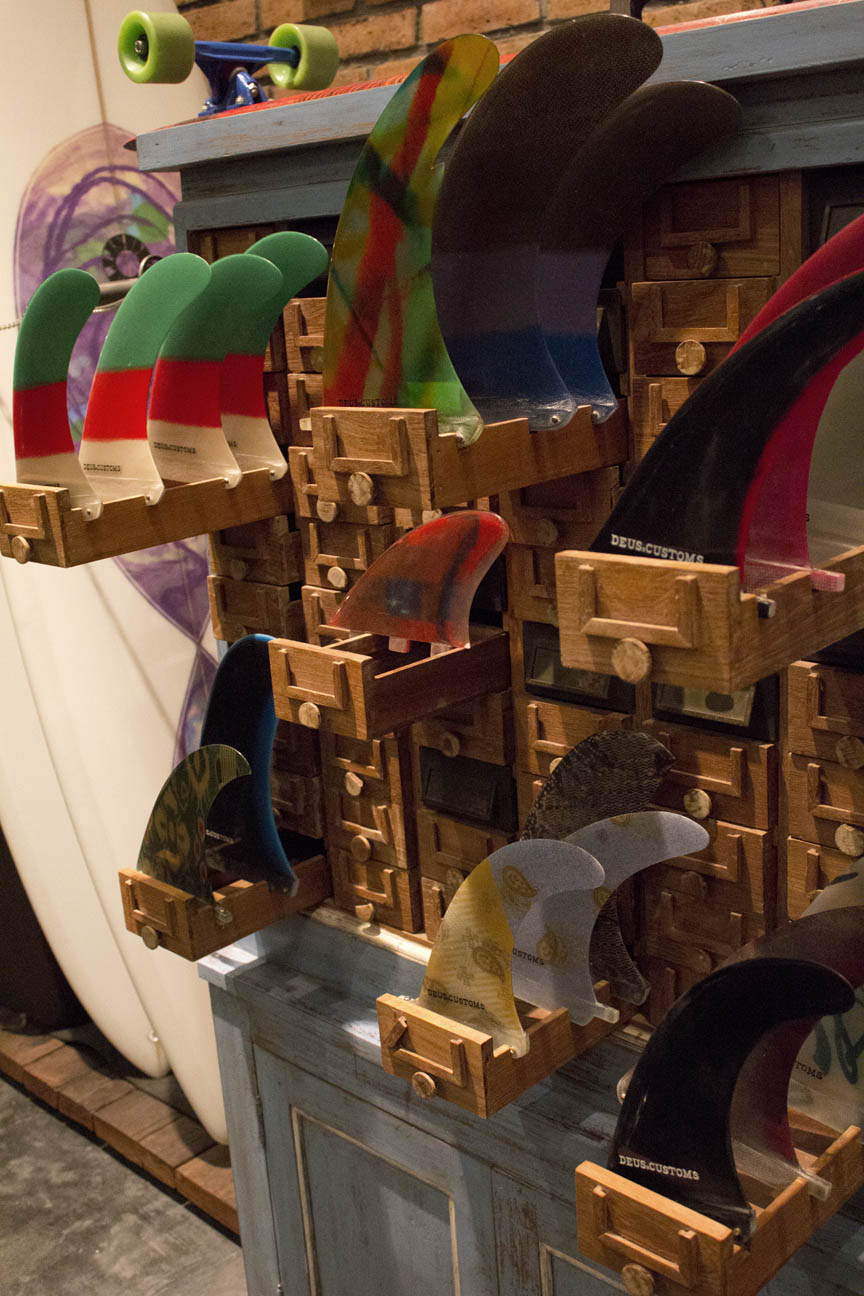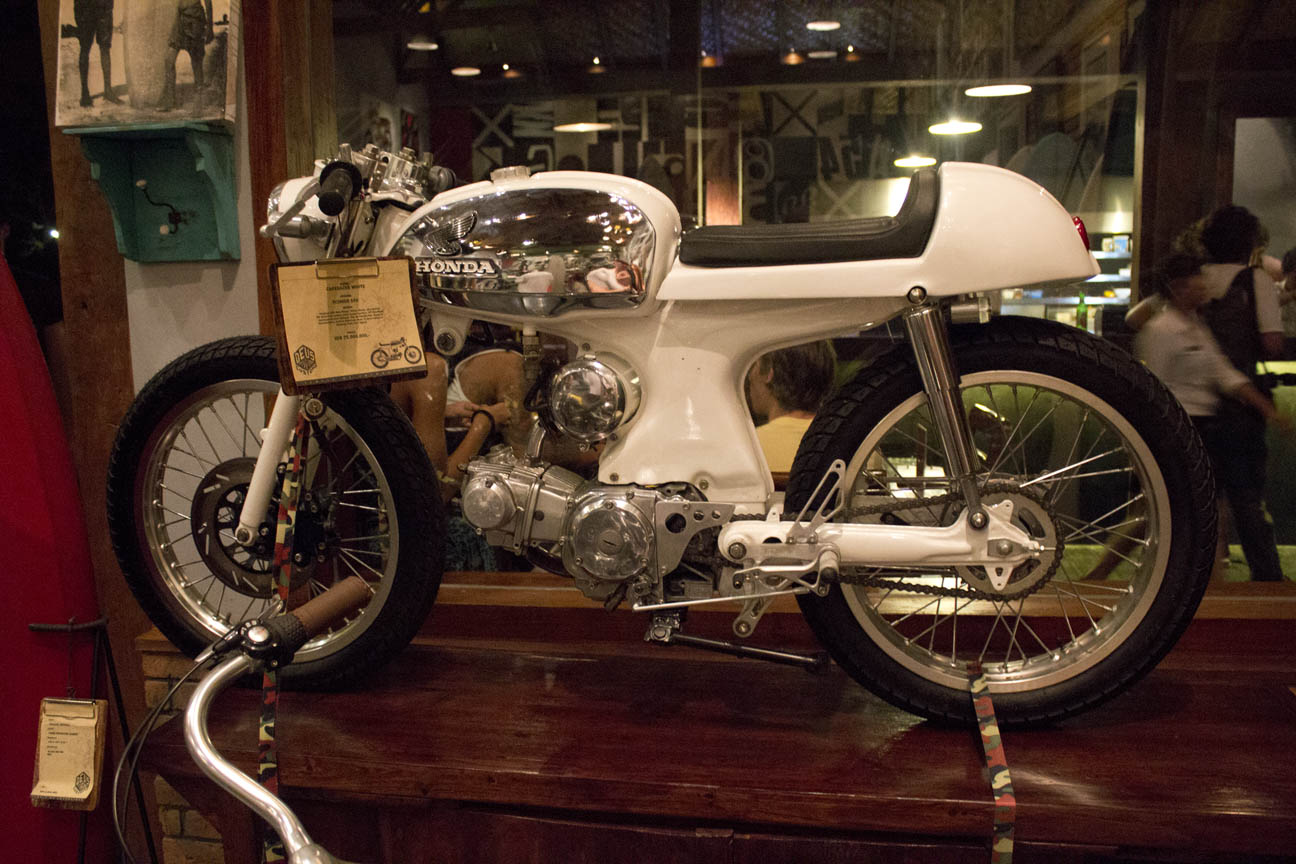 If you happen to be heading to Bali anytime soon be sure to add a visit to the Temple to your schedule. I'm sure, like me you won't be disappointed.
<ahref="https://www.returnofthecaferacers.com/wp-content/uploads/attachments/dues_specials_bali.jpg" imageanchor="1″ style="margin-left: 1em; margin-right: 1em;">