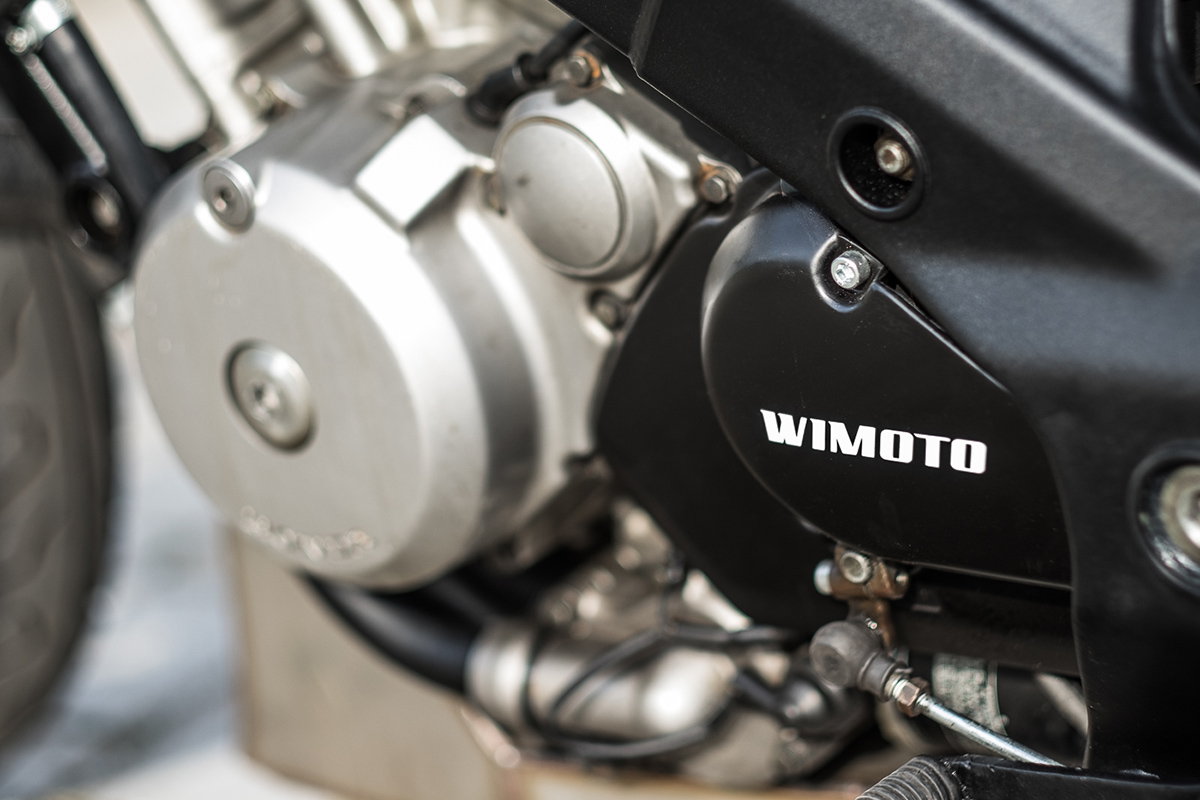 After 2 years of running his business after hours, Wido managed to turn Wimoto into his full-time career and now, 2.5 years on, he's enjoying the fruits of his hard work. His latest build isn't a customer project though. The green Honda he's coined the 'Green Goblin' was built as a gift for his wife who purchased the bike to learn to ride on. As it tends to, life got in the way and her ambitions of learning to ride were shelved along with the bike. So, when it looked like her riding plans were rekindled, Wido plotted a birthday surprise of the custom two-wheeled kind.
"The Donor for this custom is rather unusual. It was a Honda NTV650. An ugly bike with no potential… At least that's what most people think." says Wido. "The initial idea was to build a scrambler out of it. After fitting a new seat, handlebars and headlight it didn't have the desired effect. So we tried mounting a half fairing and it changed the appearance immediately. A café racer was the way to go!"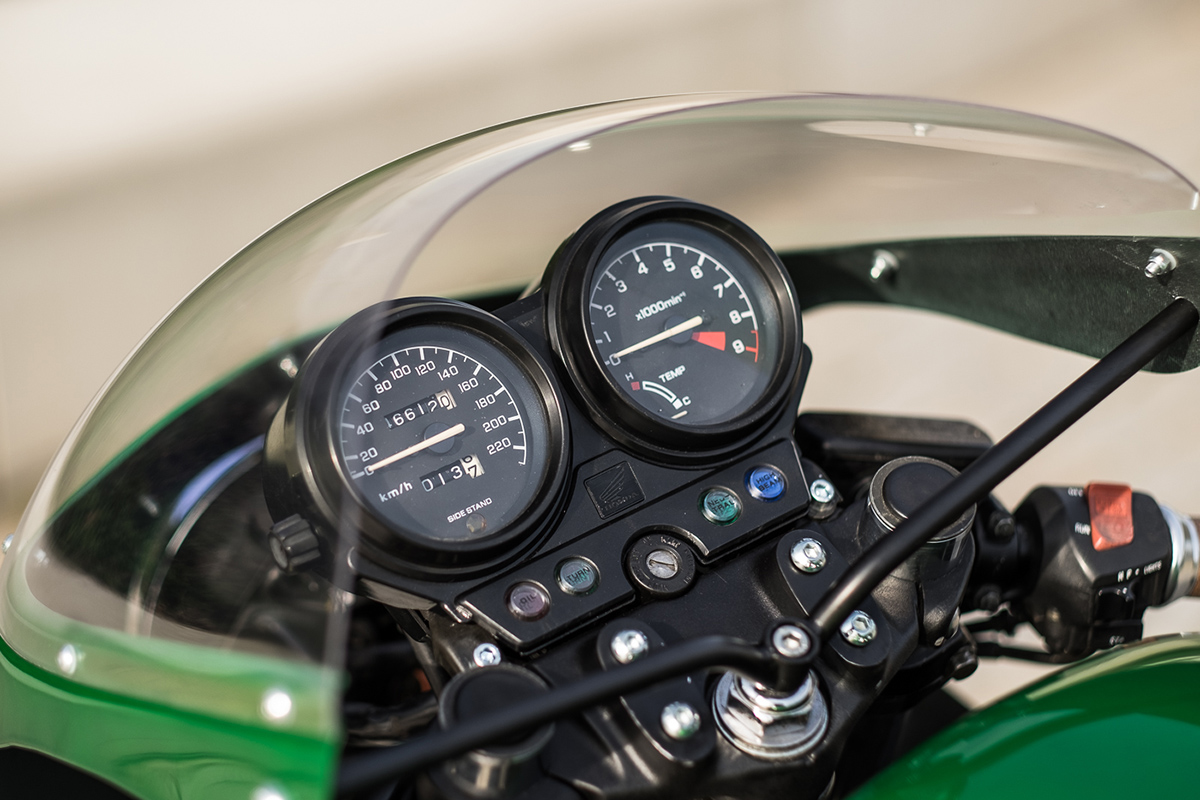 With a style direction for the project set in stone, Wido began looking at ways to create a bone line that was more in keeping with traditional cafe racer geometry. The Honda's tank and boxy twin-spar frame certainly weren't a classic cafe breeding so he looked for other ways to visually overcome the issue.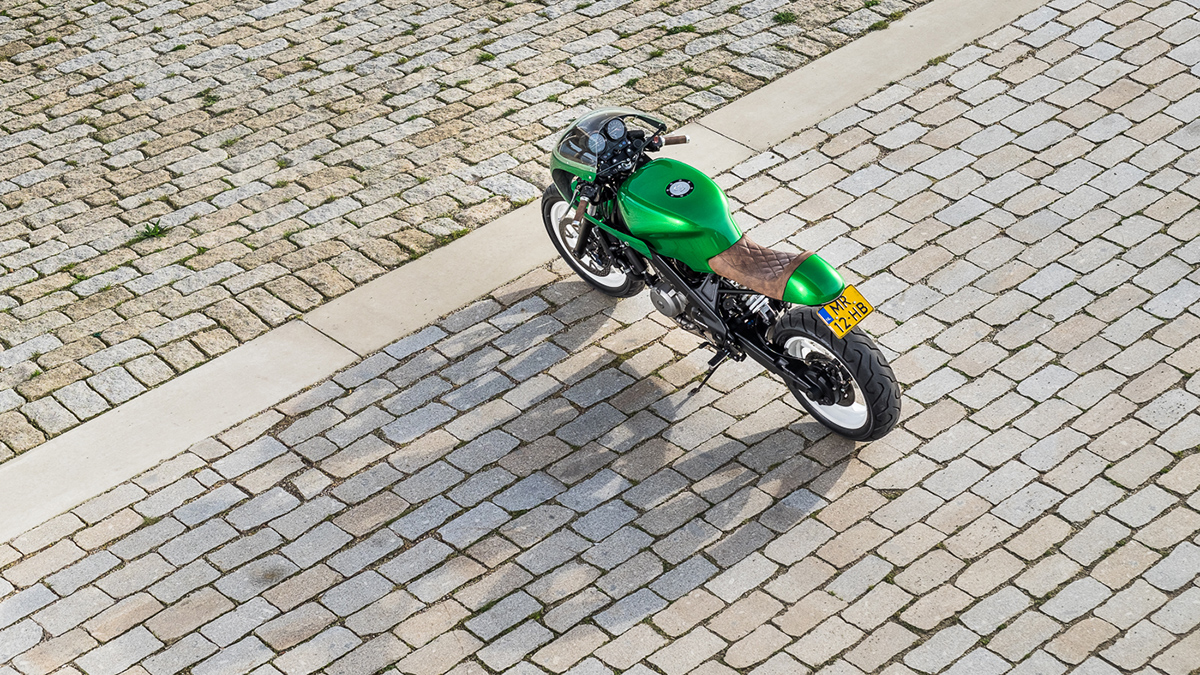 First, he tackled the problem of the frame. Since there was no way of completely removing it, he set out to minimise its visual impact. So, a fresh coat of satin black was applied to it along with the fork lowers, swingarm, radiator housing and miscellaneous engine covers. The 900SS style half fairing was then positioned to intersect the diagonal line of the frame and disguise the bottom edge of the tank. At the rear, he mounted a custom made aluminium seat pan and cowl on a modified subframe to complete the look.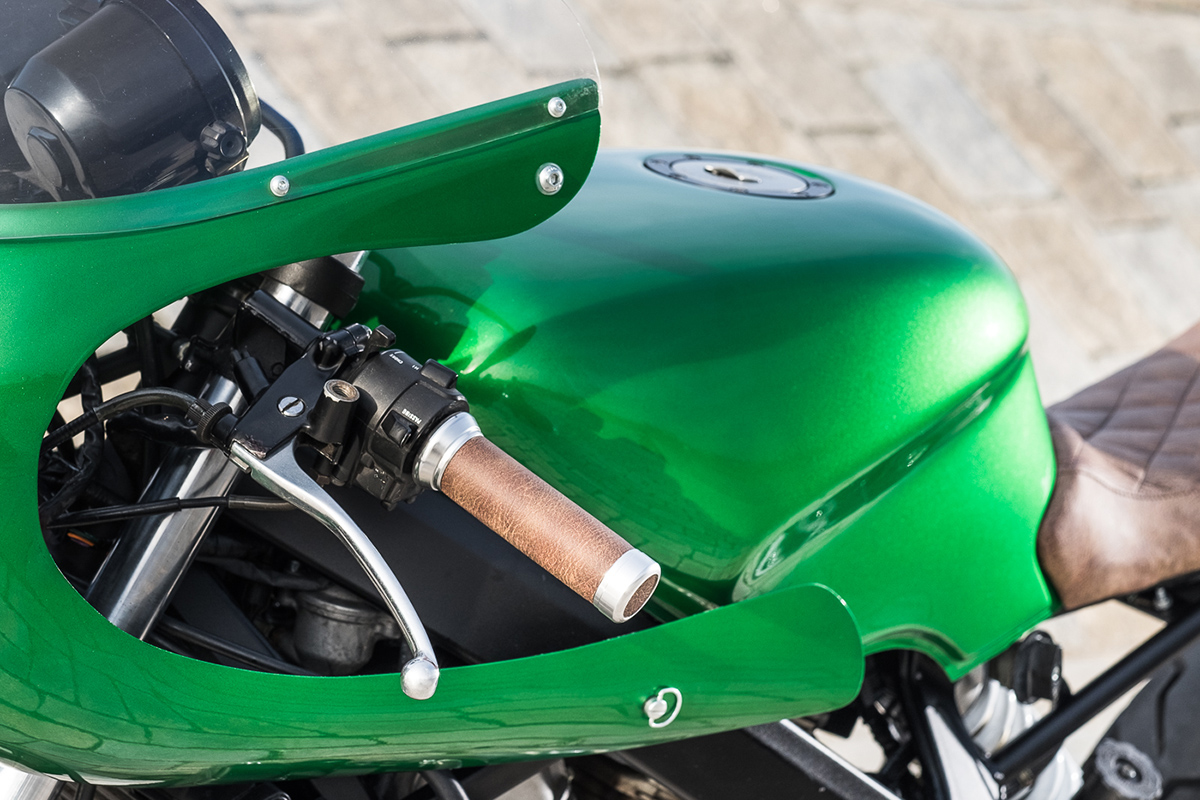 Satisfied that the bone line conundrum had been overcome Wido noted the next issue with the bikes composition. Behind the front wheel was a large triangular space that needed filling. Since a custom exhaust was already on the task list he designed a system that used a box style muffler that could double as a belly pan and close up the gap. First, he redirected the headers using pie cut segments that converged into one pipe before entering the top of the box muffler in front of the engine. The belly pan/muller was then shaped to hug the engine case allowing enough room for cooling air to pass between them. He then finished the system with a basic slash cut exhaust tip. Along with looking much better than Honda's original effort Wido tell us that the system "sounds amazing and better yet; adds a lot of punch to the bike."
For improvements in handling Wido tasked his friends at HK-suspension with rebuilding the suspension and the freshly white powdercoated rims were wrapped in sporty Maxxis rubber. Lighting was also overhauled with the fitment of a LED headlight, taillight and indicators, discreetly mounted to the front fender bolts. When the time came to apply some colour, Q at Spray Solutions NL laid the bright racing green paint and Tijger Leather wrapped the seat and grips in contrasting, aged tan leather.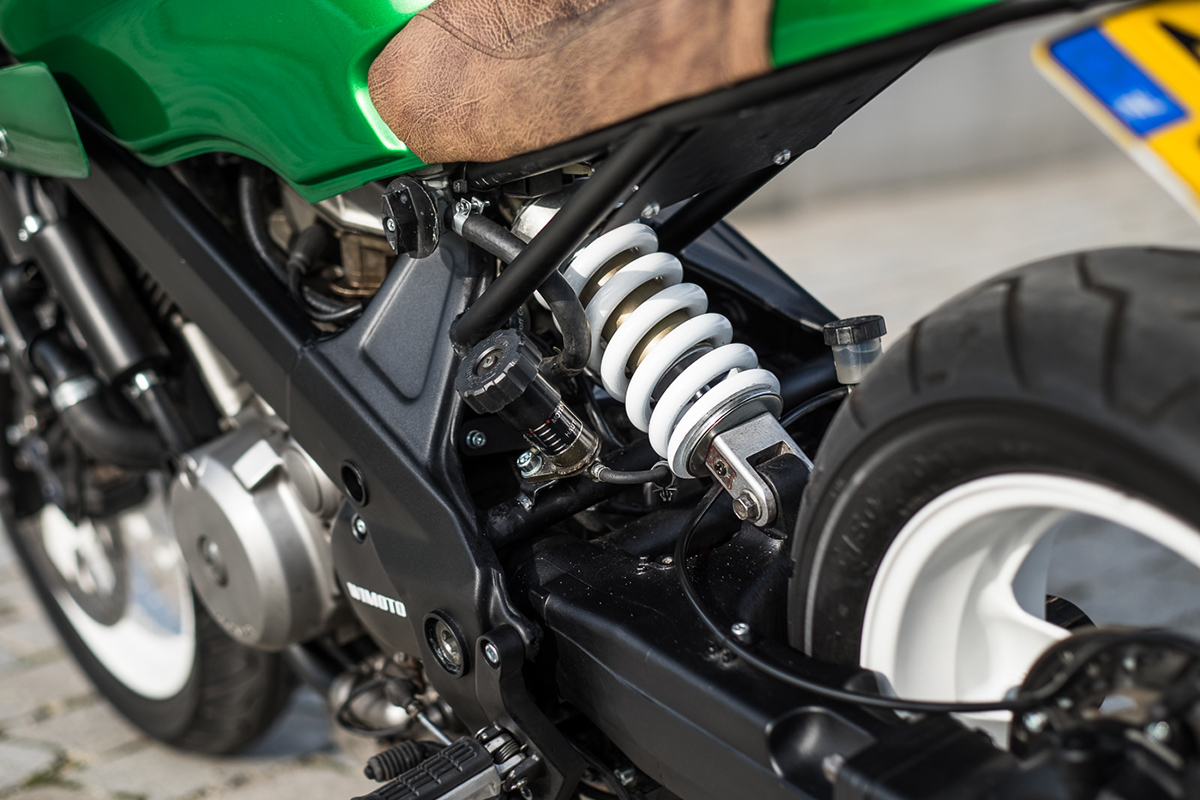 "The best thing about this bike is the way it drives. It feels so familiar when you get on it, " says Wido. "It may only have a 650cc engine but because of the weight reduction and new exhaust, it is surprisingly quick. It takes corners extremely well and it feels amazing. It really wants you to go faster!"
Although Wido's wife loved what he'd created for her the Green Goblin is now up for sale. With very little riding experience under her belt, Wido's wife won't dare ride it for fear of crashing it, and who could really blame her. But hey, it's the thought that counts, right?
During his industrial design studies at the Netherlands TU Delft University of technology, Wido Veldkamp merged his passion for motorcycling with his studies. As a member of the University race team, he developed a custom frame for their Supermoto bike. After the success of his design fellow students and teammates encouraged him to start his own custom motorcycle company, planting the seed that would become 'Wimoto'.