"If you want something done, do it yourself". Try following that mantra when it comes to building a custom motorcycle. There are parts to break, electrics to fry and welding to ruin. That is unless you're Eric Saputra Suherman, Indonesian motorcycle racer and owner of custom workshop Iron & Co. When Eric wanted a cafe racer built from a Harley Davidson Street 500, he only had to hand it over to his workshop team.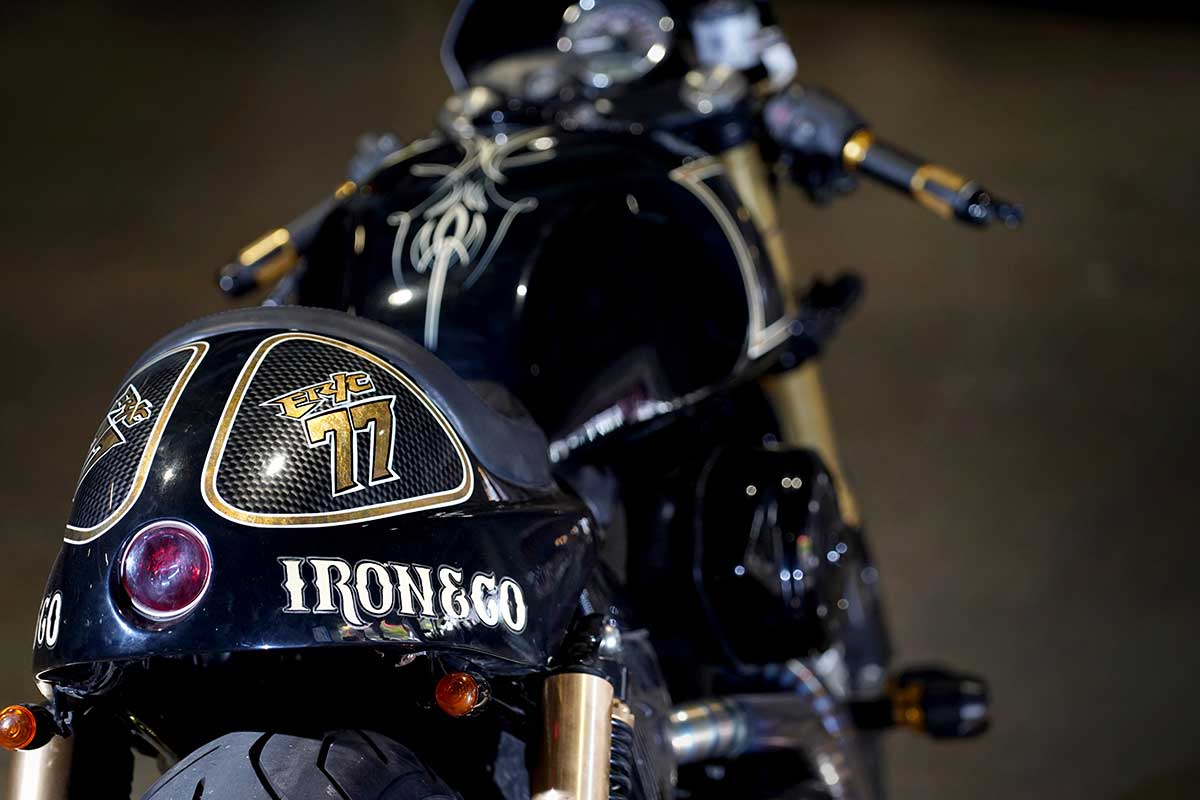 When not running his custom house Eric frustrates locals by cleaning up at the race track. His latest claim to fame was demolishing the competition in the IRS Superstock 600cc 2018 season, where he placed first in each round. So his purchase of a Harley Davidson Street 500 is a little perplexing.
That's because in stock trim the Street 500 offers a fairly uninspiring ride, even if a strong engine manages to overcome the neither-fish-nor-fowl styling. It's not a bad bike by any stretch. But there are no two ways about it – it's a low-slung, footpeg-scraping porker. So if you ride with venom in your veins, as Eric does, Harley's Street 500 needs some work.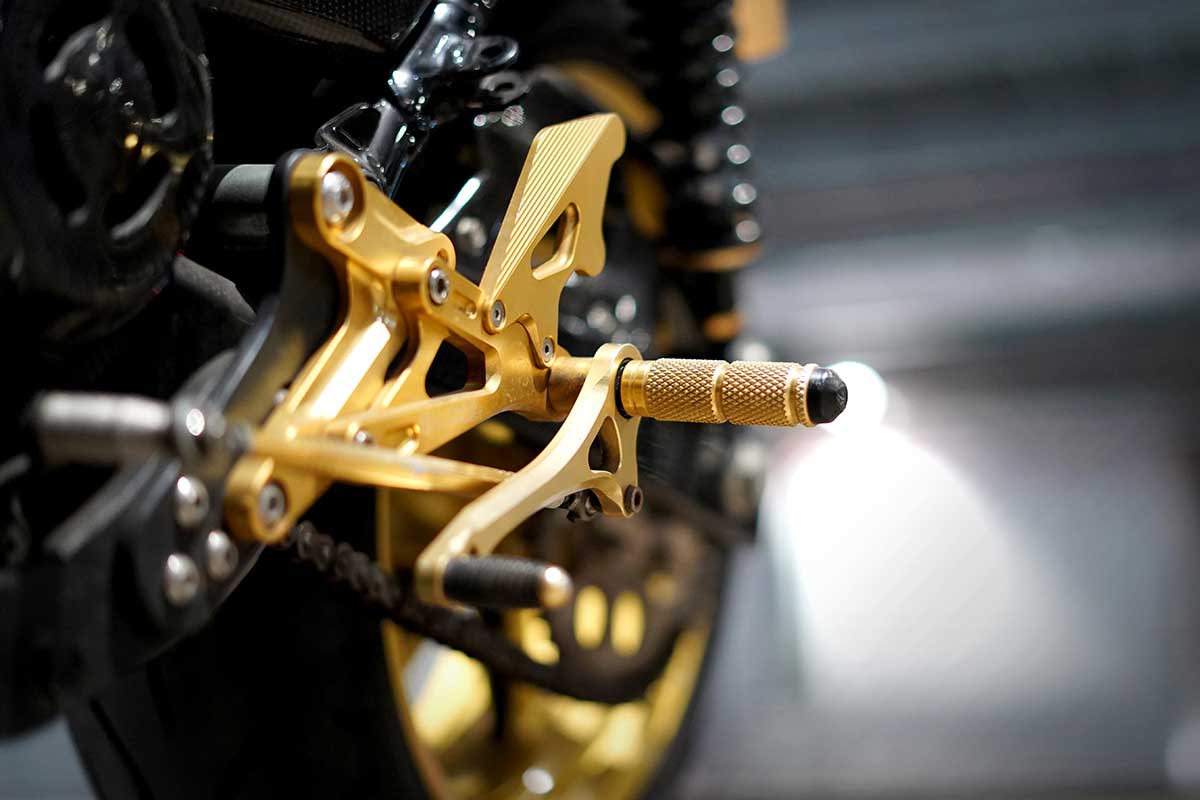 The first thing to get changed was the bodywork, with a carbon fibre bikini fairing, side panels and seat unit fabricated and fitted. Keeping things cohesive there's also a carbon fibre finish on the aftermarket Manx-inspired fuel tank. Incredibly, the 50's Lyte replica manages to look the part. And all that carbon fibre helps the Harley shed a few pounds.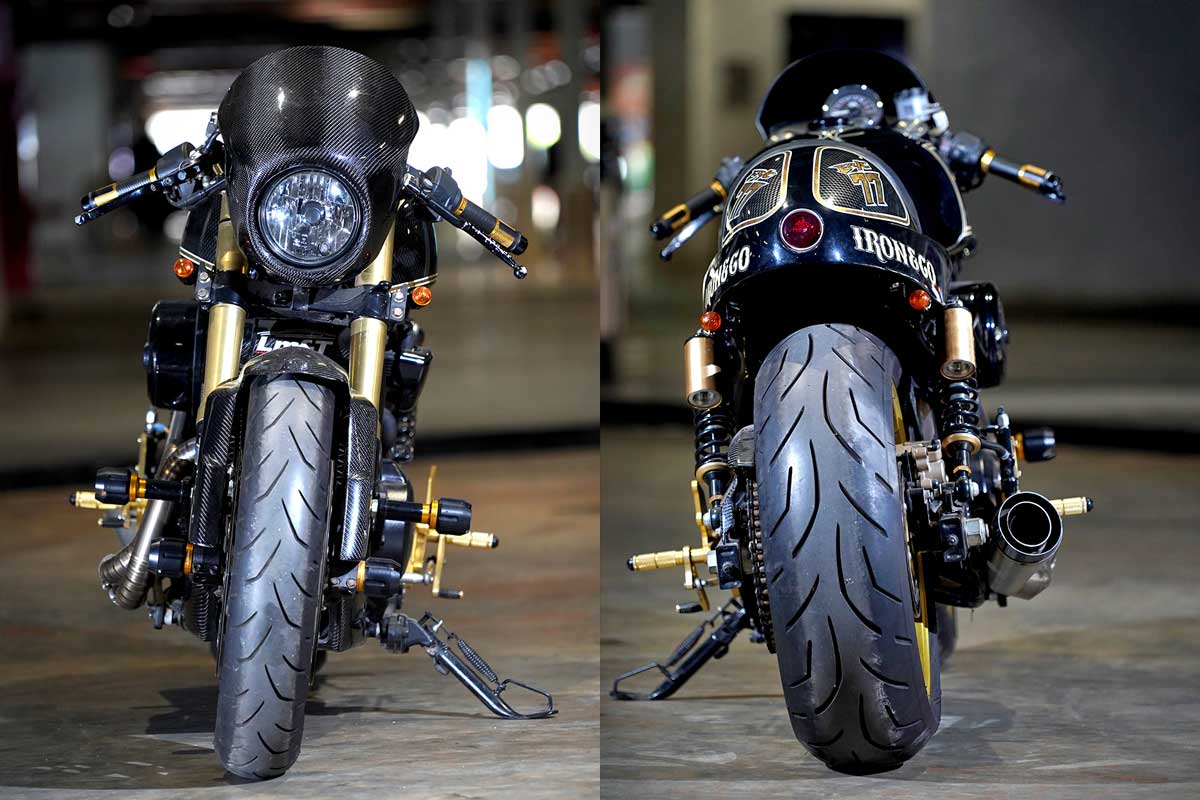 But that's mostly aesthetics. Any ride after a racer's heart requires a proper suspension setup. And the team at Iron & Co didn't muck around. This Harley Davidson Street 500 now runs Showa USD front forks pinched from a Honda CBR600. That gives the bike a hell of a lot more control and its backed by a pair of great big Brembo callipers mounted to a GSXR600 wheel.
There's another Gixxer wheel at the rear, controlled by a twin pair of Öhlins shock absorbers. The new, stickier rubber comes from Bridgestone and the whole assembly is controlled by a set of clipons and gold-finished rearsets that tuck the rider into a proper racing pose. There'll be no more road scraping on this Harley Davidson.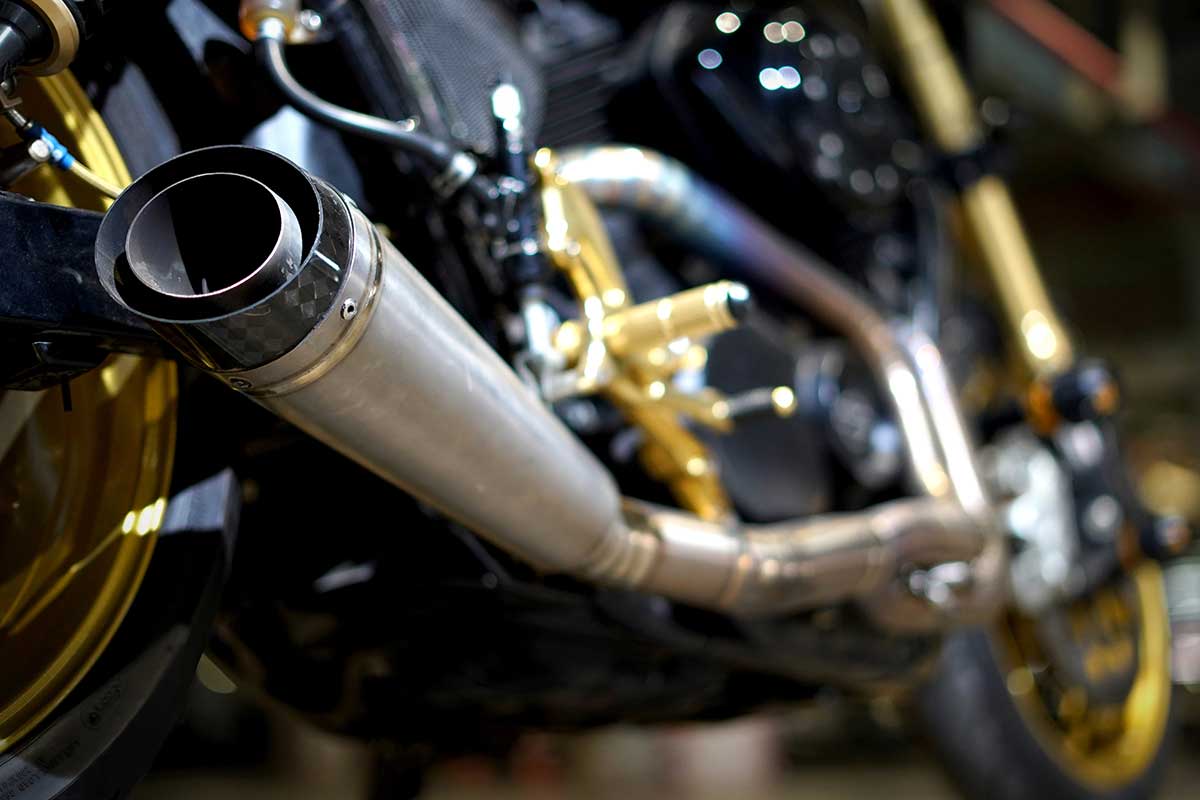 It's easy to list all the parts on the Street 500 and not see the forest for the trees. Because Iron & Co, under the direction of their fearless leader Eric, have produced an enviable bike. Not only will it handle like all hell but somehow the mix of old and new, the lines and the textures have amounted to a respectable cafe racer.
Special thanks to Gas Tank Magazine / Story by Marlon Slack