I know a guy who reviews beer. The best part about his gig is that he gets to drink every beer he is reviewing. This never bothered me, given I don't get to ride every bike I review. That is at least until now. Here is a bike I am thirsting to ride.
Aditya Deshmukh started Mean Green Customs back in 2014 in Mumbai, India. The workshop has been busy the last few years turning out several tasty customs and has a good list of customers wanting their expert touch. This meant Aditya had to wait before he could divert his attention to his latest personal project, a heavily customised Harley Davidson Street 750.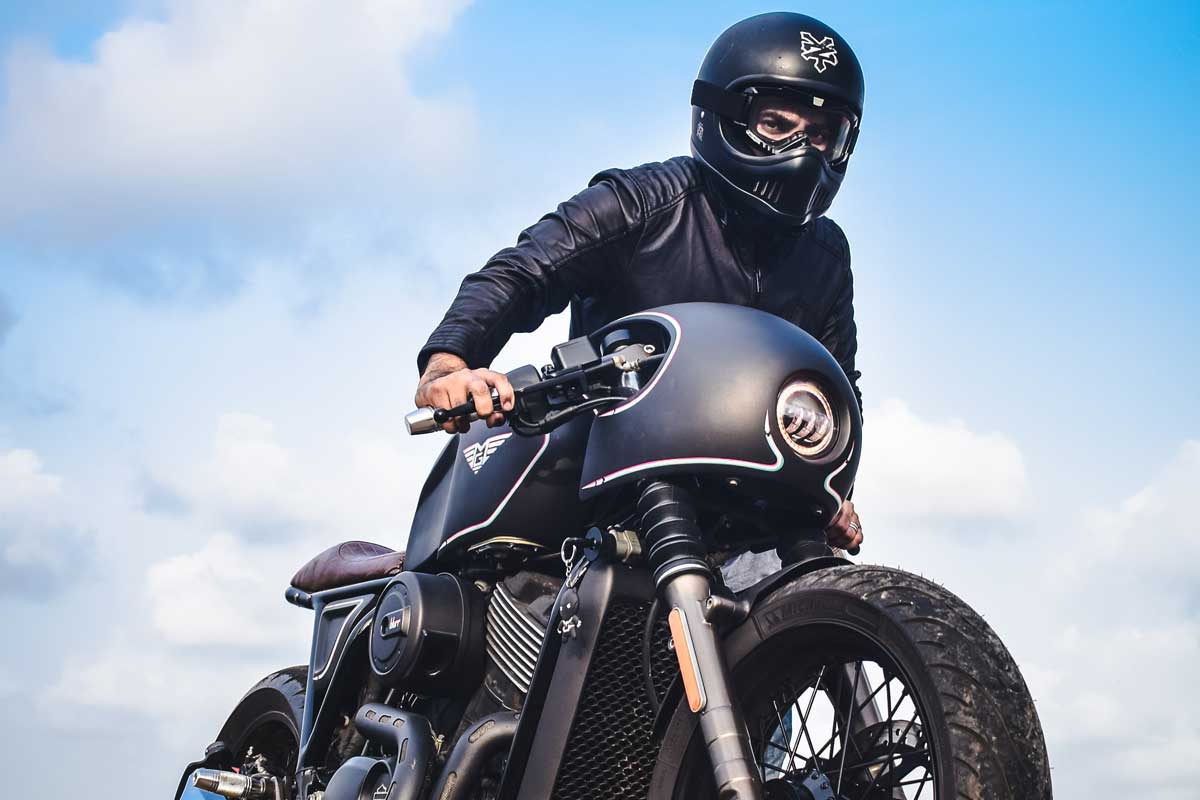 Aditya remembers watching a video of Frank Savage, lead designer at Harley Davidson saying "The Street 750 is a blank canvas to personalize and customize. Have fun!" After that, he just needed to wait for the right donor to turn up so he could follow Frank's instructions. His first thought was to complete a bobber styled build in the Mean Green Customs workshop. However, he soon decided that was too easy with the Harley Davidson Street 750 factory styling. So the decision was made to build a style of bike rarely seen in India, a café racer.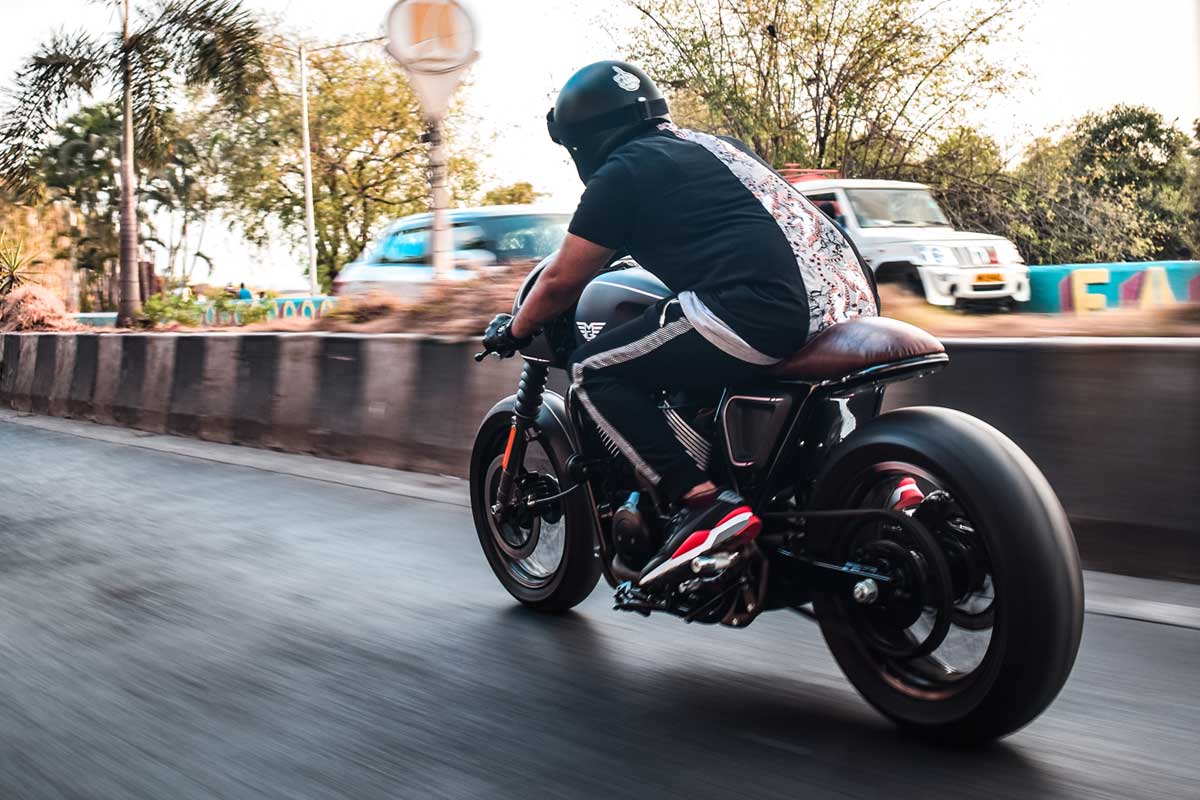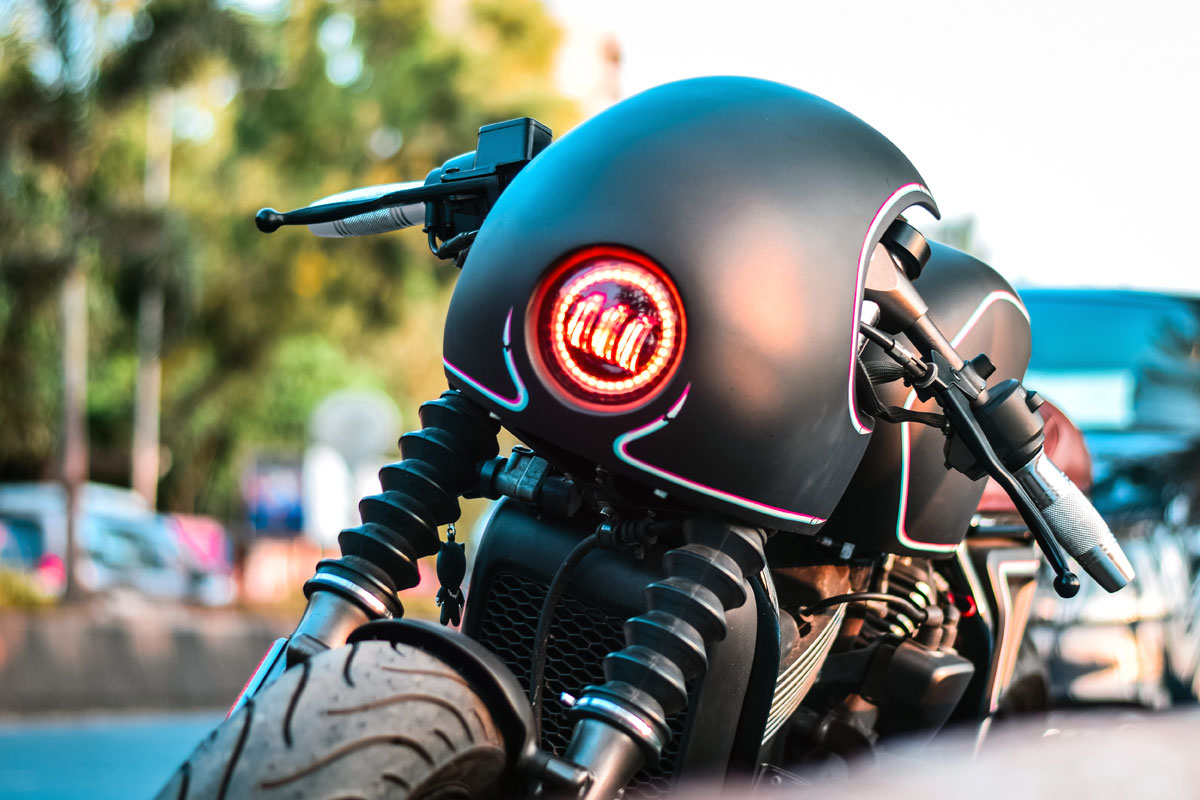 The custom work started with chopping away the stock rear subframe building a higher tail end with a U shaped bend to accept a cafe-esque wasps tail saddle. He then fit new 17" laced rims wrapped in beefy Avon tyres to balance the bike from front to back. This set things up for the fitment of an expertly executed custom tank, front fairing, side covers and front guard. Combined they give this Harley the classic muscular hunched look of a café racer.
Yes, I just used the word Harley and "classic muscular hunched look of a café racer" in the same sentence. Not something I ever thought I would do but just look again at the bike and its "waiting to pounce" stance that makes me yearn to ride it.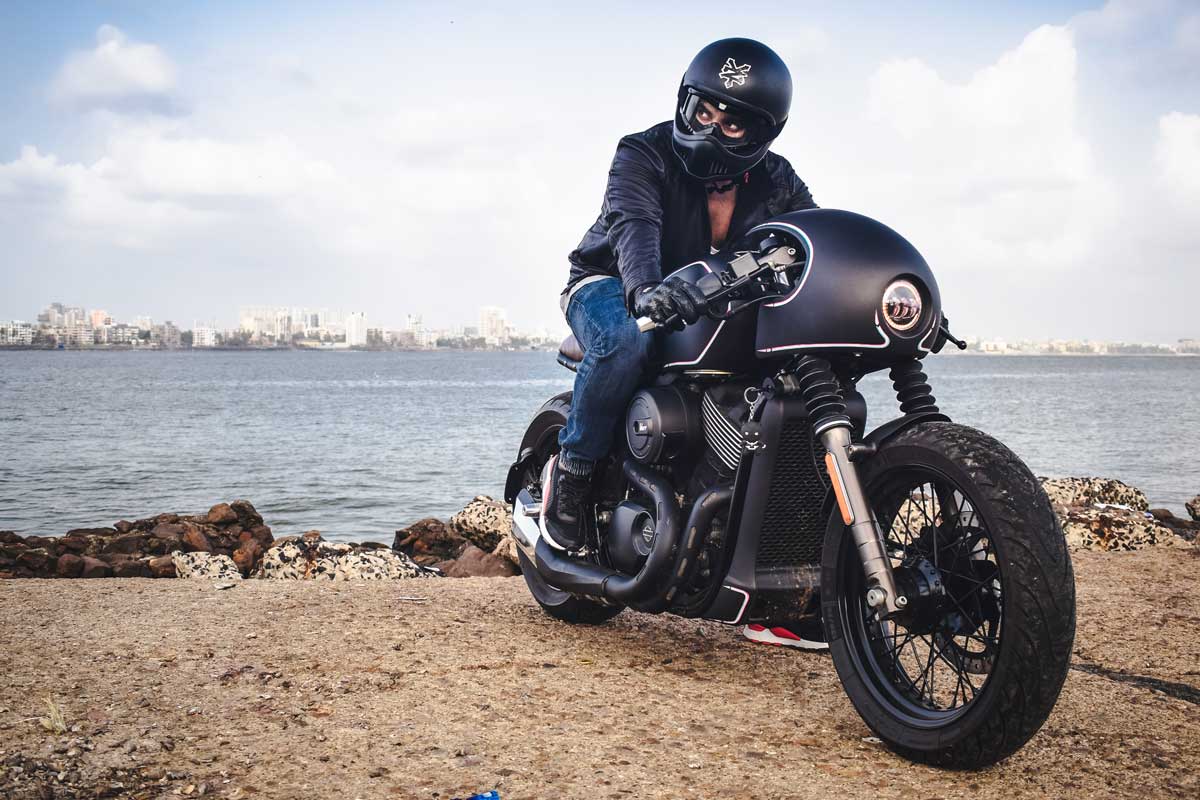 Once you get past the bikes threatening pose, you'll start to see the finer details of this extensive build. A blended tapered exhaust, custom foot controls, CNC triple trees, aluminium grips and the subtly integrated yet functional lights. The paint finish is a metallic dark grey with a pearl coat and then matte finish over the top. Bodyline pinstripes incorporating the Mean Green Machine logo finish things off.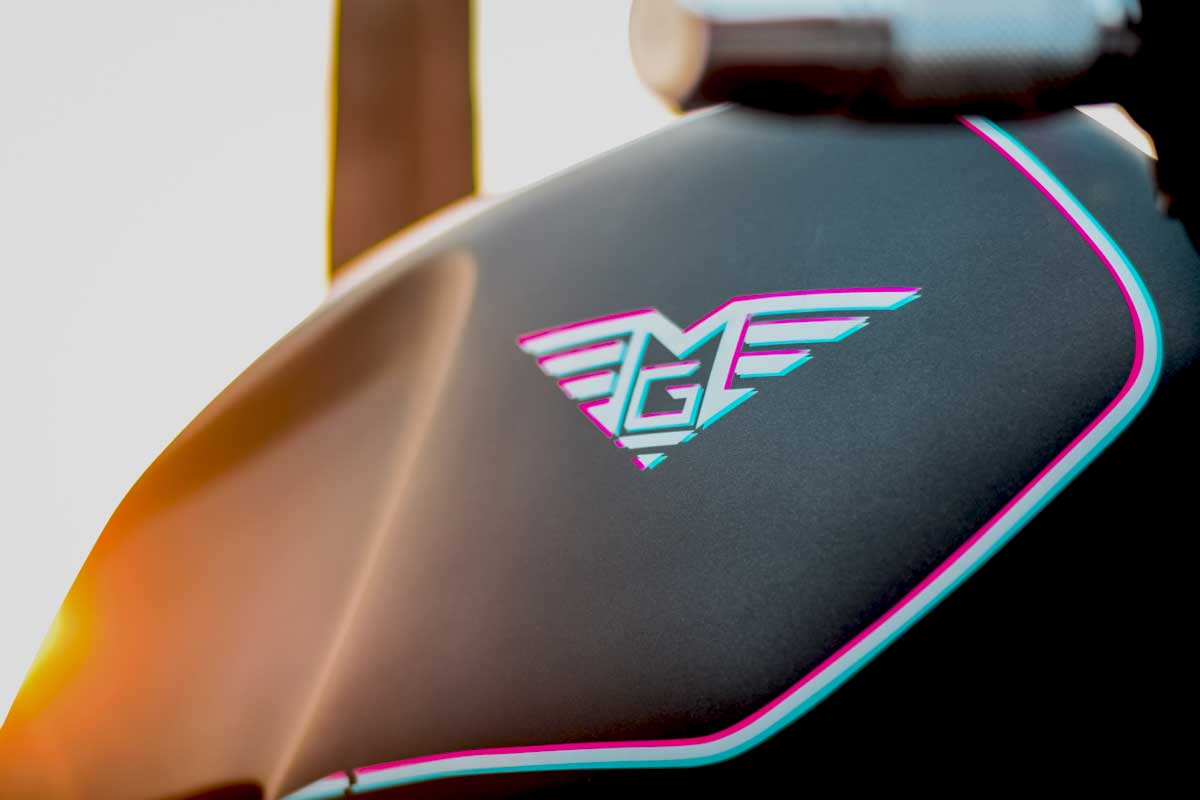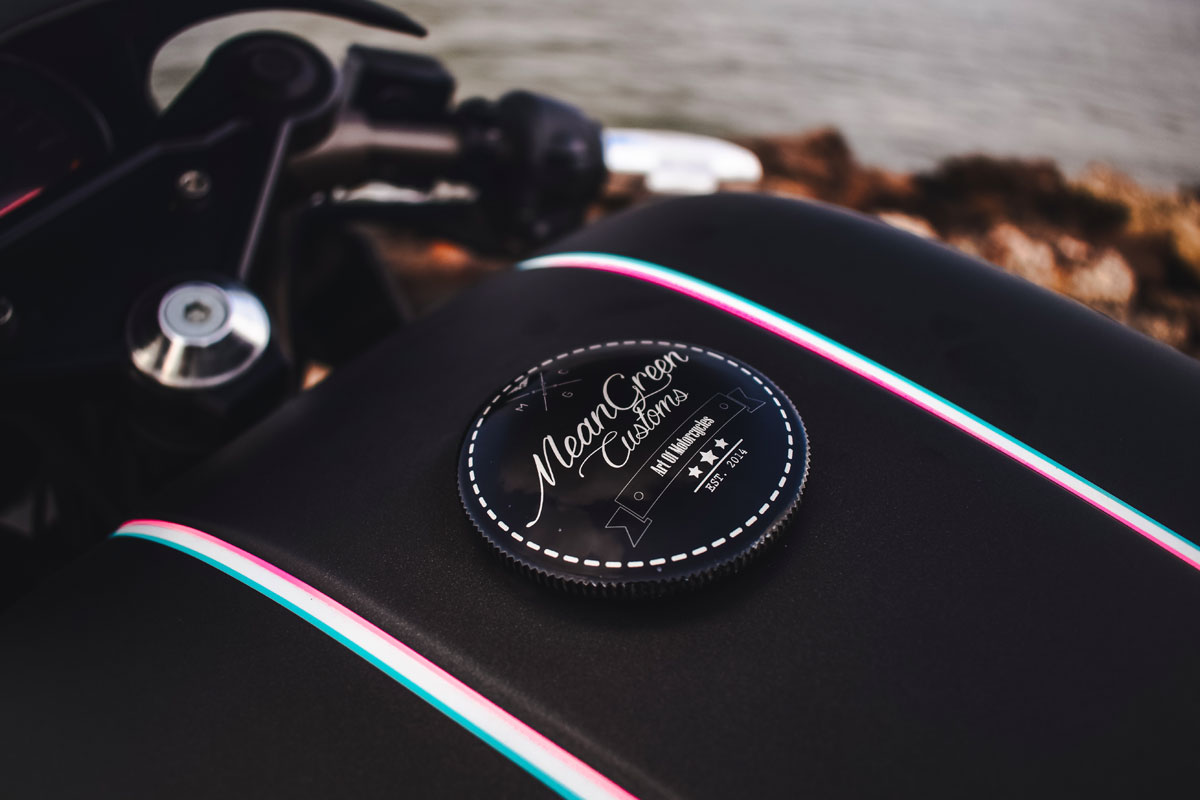 We are reliably informed that the performance of this Harley Davidson Street 750 is "splendid" due to the weight reduction. Aditya says "The motorcycle now leans better, brakes harder and is much more fun to ride with that amazing high torque motor and its sweet and muscular roar". I am just going to have to take your word for it Aditya and settle for a nice locally brewed IPA, let me know if you want tasting notes.
Story by Cliff Overton