Got a soft spot for the rumble of a Harley V-twin and Cafe Racer styling? Hogbitz speedshop in the UK are producing Harley based Cafe Racers to customer spec from as little as £7500, which is a fraction of what you'd pay for a brand new Harley these days and what's more your bike will be a one-off original.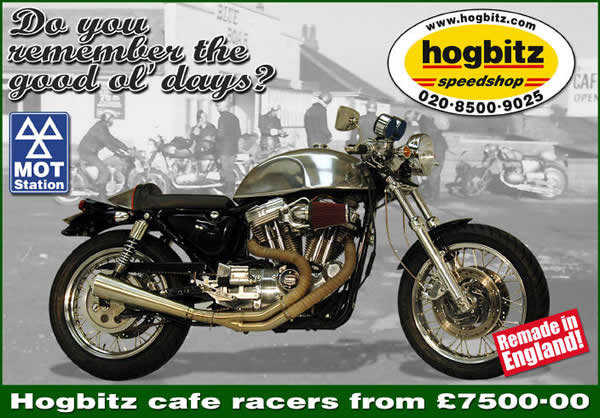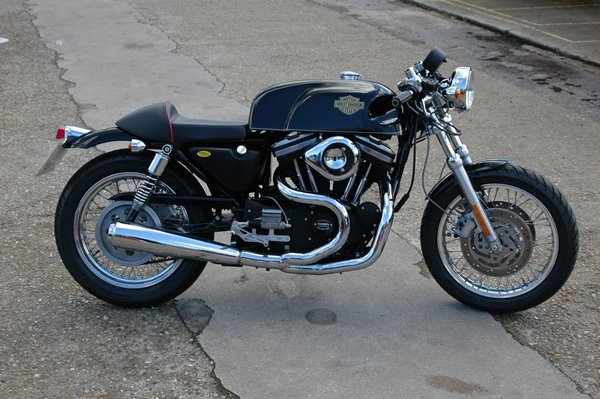 "Built to your specification using Harley 883/1200 Sportster power. From 70 -125 bhp and similar torque that will really pull you out of bends with tremendous acceleration. Get the real feel of a Cafe Racer with modern reliability and electric start convenience. With the uprated suspension set up which gives great handling ability. And four or six pot callipers stopping these bikes on a sixpence is no problem.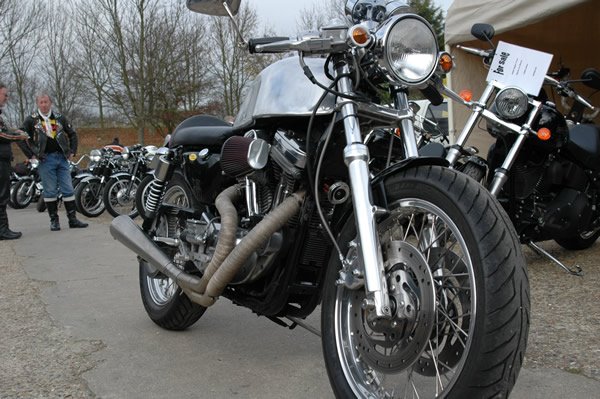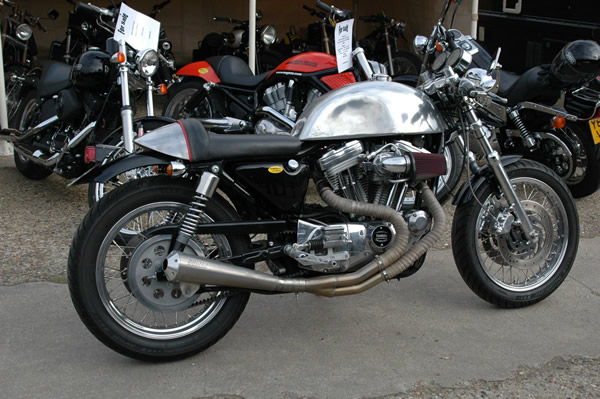 The uprated suspension and 18″ wheels with Avon Venoms gives remarkable cornering ability with plenty torque to spare. The position that the tank and clip on's put you into gives a feeling of stability ready to see off those rice rockets! This one is built around a stock 883R anniversary model Black Racer…Any combination is possible up to 1500cc…If you dare!"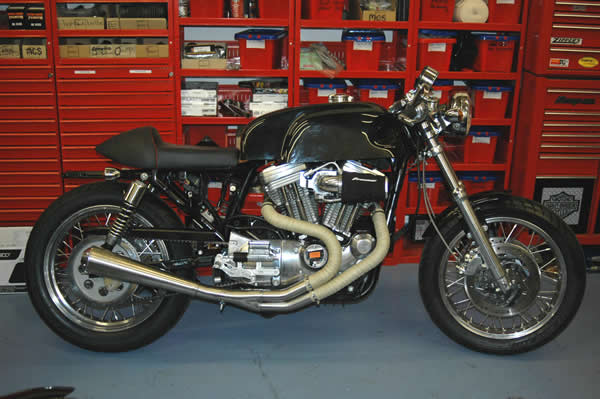 If you're in the UK you can call Brian on 020 8500 9025 or check out the Hogbitz website.