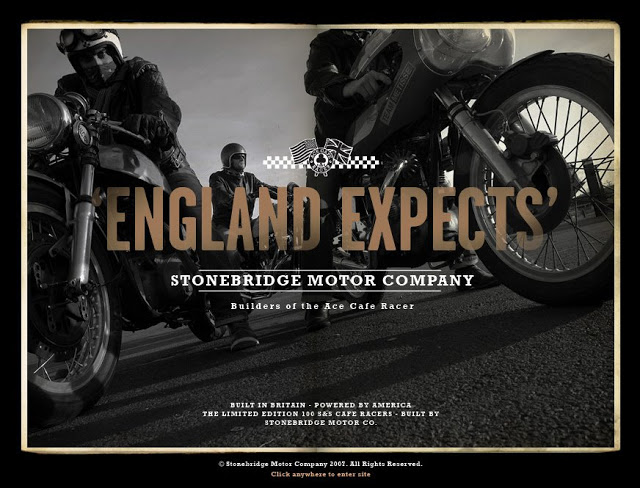 Mark Wilsmore, owner of Ace Cafe in London has partnered with custom bike builder Nick Gale and Ace Investor George Tsuchnikas to celebrate Ace's 70 years of existence by producing Ace's very own branded motorcycle, the aptly names Ace Cafe Racer. Operating under the name of
Stonebridge Motor Co.
the guys have put together a bike they descibe as "A light, powerful, agile, go fast motorcyle that is based on the speed thrills and burn up legacy, the very core essence of Ace Cafe London, it's culture and it's heritage."
The Ace Cafe Racer will feature an
S&S Cycle
built air-cooled, 100 Ci SB V-Twin engine with featherbed style frame and Manx-style bodywork and a performance brake and suspension set up (to match the performance of the engine). The first bike to be produced will be appearing at S&S Cycle's 50th anniversary custom bike contest in June. Stonebridge Motor Company then plan to produce a limited run of 100 production bikes in late 2008 to be sold in Europe, Japan and America. If all goes well Stonebridge Motor Company will then look at bringing more models to the custom bike market in the future.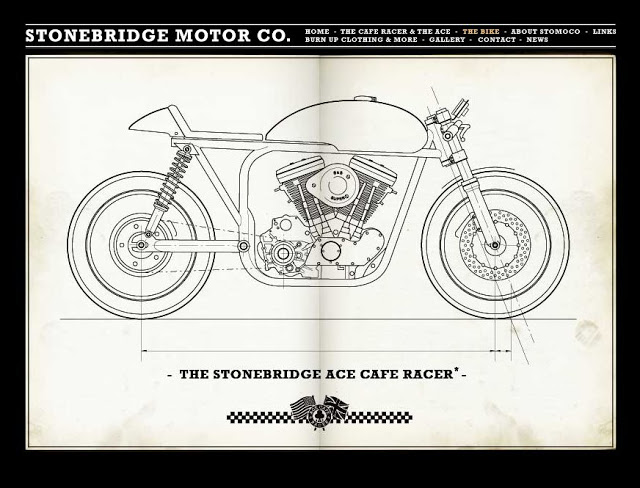 No photos of the bike are available as yet but I will post em as soon as they come to light.