If you consider yourself to be into custom motorcycles and you haven't heard of Walt Seigl then you're not really into custom motorcycles (sorry). However if you haven't heard of Matt Tanner and his workshop Tannermatic you can be forgiven…but not for much longer. Matt's been working with Walt for a while now building composite parts for his stunning Ducati's. With 17 years of boatbuilding experience in his back pocket and a passion for design and motorcycle racing it was only a matter of time before Matt decided to piece together a custom creation of his own and the result is very impressive.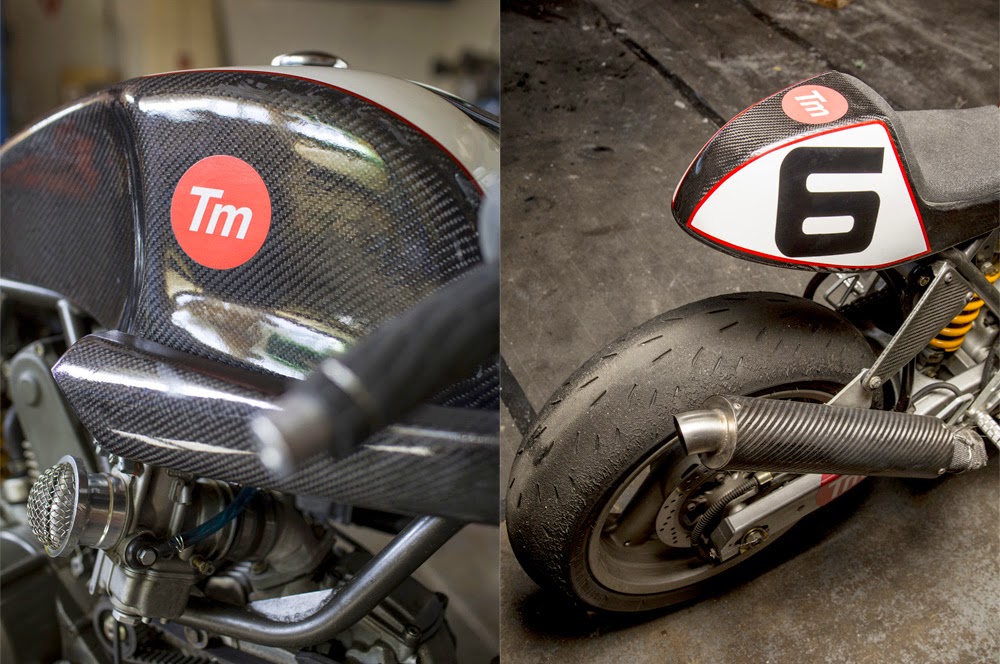 The bike started out life as a 750cc version of a Ducati Monster that Matt acquired from a close friend. The goal was to use the bike as an endurance racer for a USCRA (United States Classic Racing Association) event in June 2014 where they were hosting a 3 hour 'Big Fish Small Pond' endurance race. Matt relocated the Monster to his Tannermatic workshop in Hull, Massachusetts where he began planning the build and contacting his good friends with different disciplines in bike building and fabrication to get them involved in the project.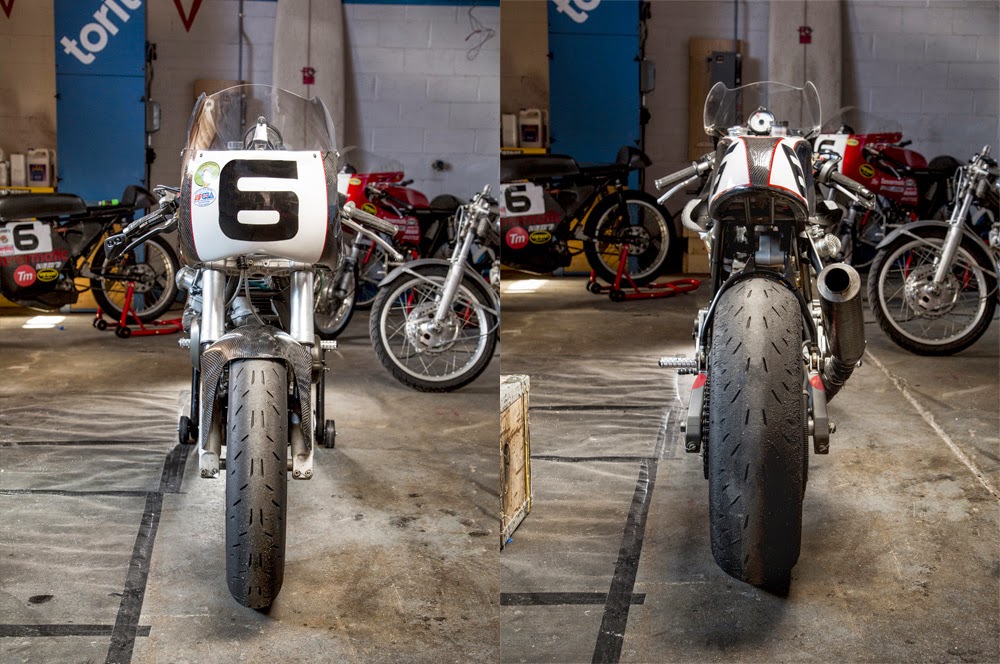 First task was a new frame and Matt knew just the person to ask. The tables had turned and after working on so many of his bikes Matt was able to give Walt Seigl the task of building a custom frame to his own specification. The trellis style frame was constructed to incorporate the 750 Monster's original wheels and suspension, but wasn't fit until Eric of Clubhouse Motorsports set it up for use on the track. Bruce Meyers (ex BCM Racing owner and a co-worker on Walt Seigel's projects) then went over the motor ensuring it was in good working order and constructed an all new wiring harness to eliminate unnecessary lighting circuits and electrical components.
Finally Frank Giannini of Giannini Racing supplied a pair of Dellorto round slide carbs and custom intakes. Meanwhile Matt was working on the bikes custom bodywork. Using Walt's new frame as a template he shaped up a tank, front fairing, tail section and bellypan using his skills in foam shaping before creating the final pieces in ultra light, super strong carbon fiber. With everything ready to go Matt completed the final build and the bike was ready for it's shakedown. "We ran two 20 minute practice sessions and the bike was pure awesomeness! Then at the USCRA endurance race we managed to secure a 3rd place!" Not bad for a first race outing and by the look of it's tires Matt was putting it through it's paces. Since then the bikes been used as an instructor vehicle at Fishtail Riding Schools, but Matt plans on racing it again at this upcoming seasons endurance race where he hopes to move a couple of places up the ladder.