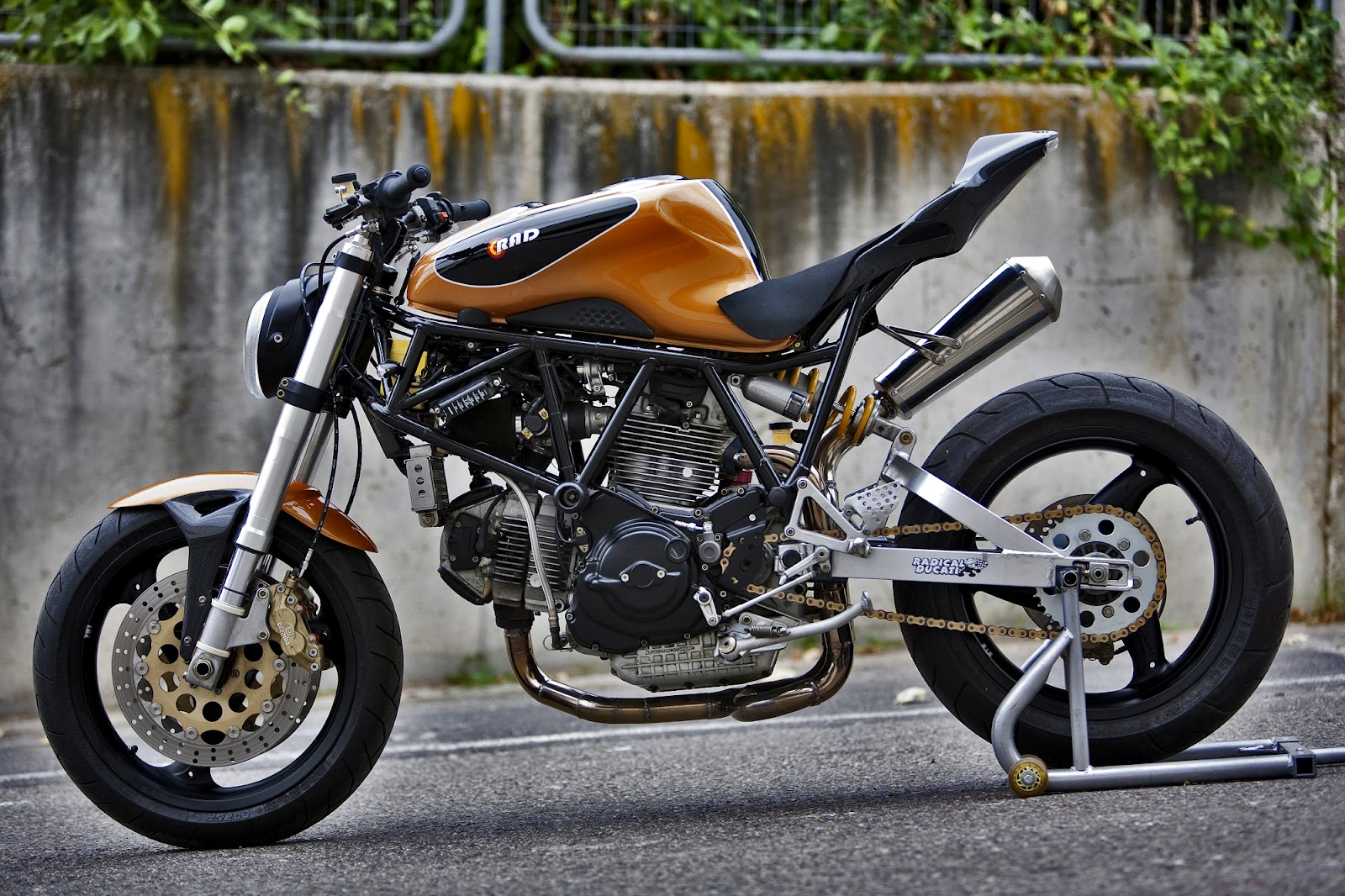 If there's one custom motorcycle workshop whose name is perfectly suited to their style of building it's Radical Ducati. Radical strip each bike back to its heart (the engine) before fitting carefully selected components that only improve upon it's performance, then to make sure everyone knows their bikes mean business they add some of the most extreme styling you're ever likely to see on a Ducati. This is the Matador, a completely redesigned and upgraded 1998 Ducati 900SS IE. To describe the Matador as extreme would be a huge understatement.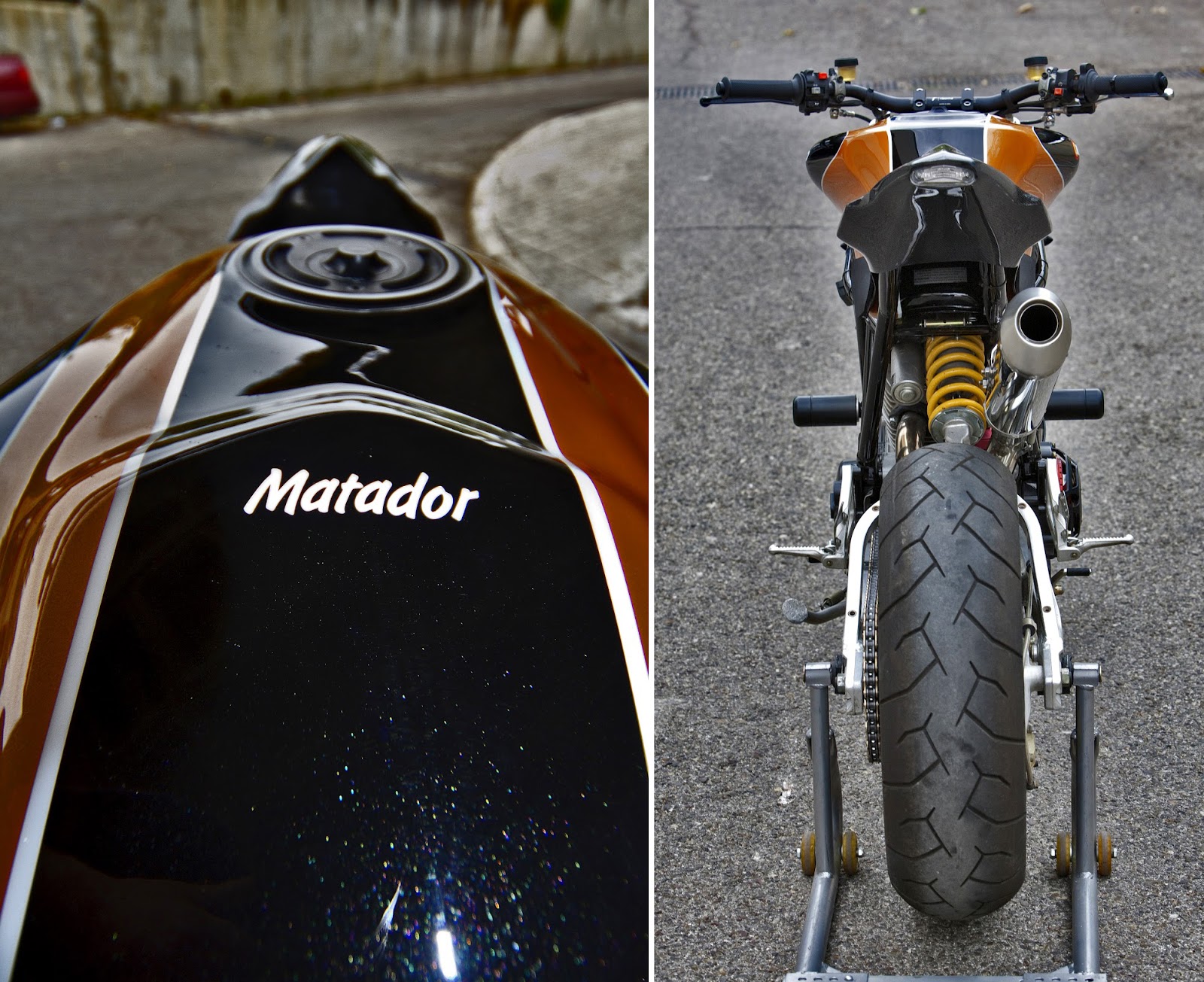 In stock form a 1998 900SS IE certainly isn't a show stopper, Ducati's design may have been fancy in the nineties but they have aged badly. To fix this all that remains of the Matadors original bodywork is its tank, but even that has received some custom treatment. The front guard is a one off Radical carbon fibre unit as is the tail unit, also made of carbon with integrated LED lighting and foam seat pad. A V Rod style headlight illuminates the street and a pair of the smallest LED indicators I've ever seen, hang off the Matador's modified tubular frame.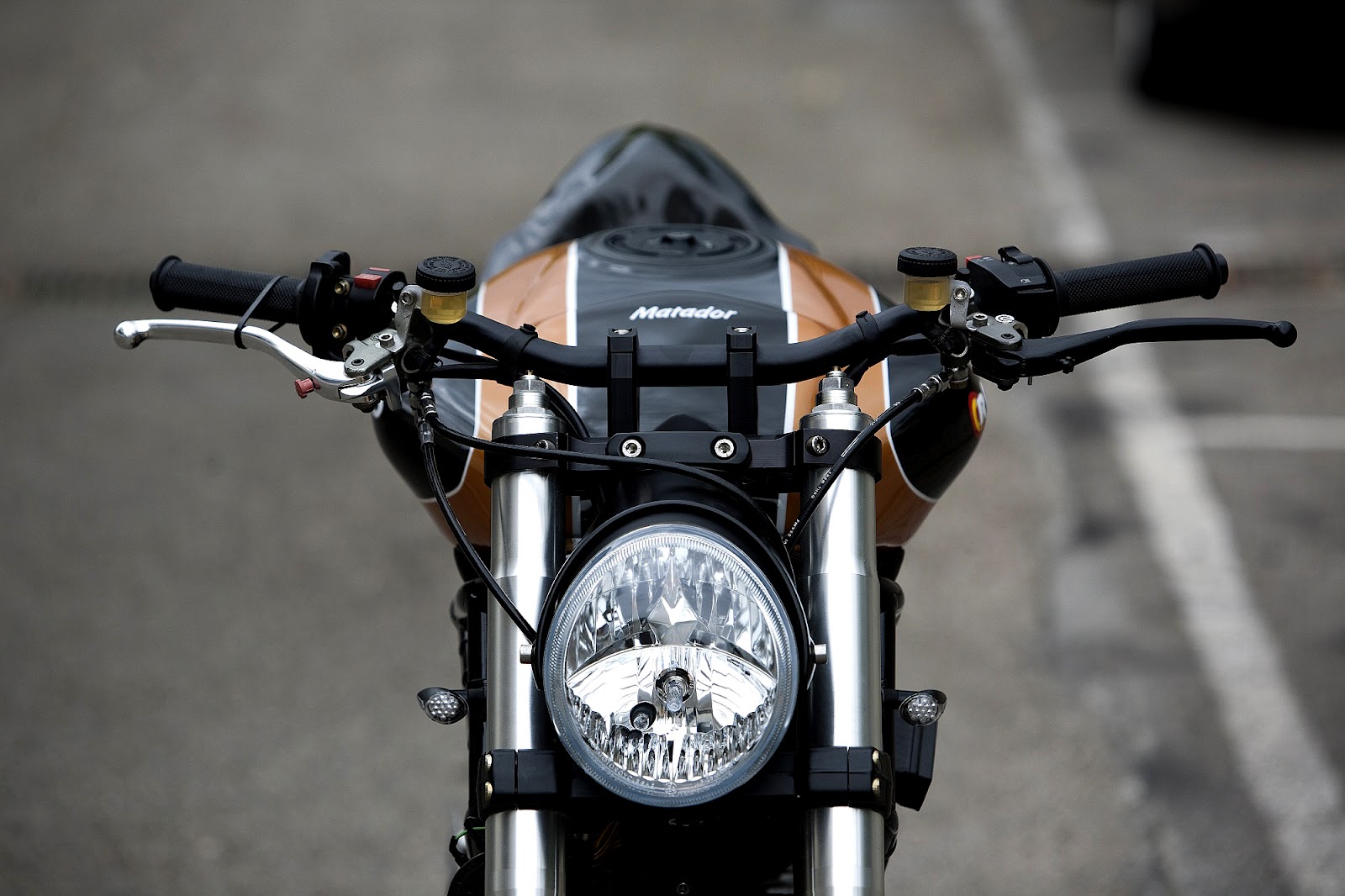 From the front the Matador resembles a charging bull which I like to think means it's name is aimed at it's ballsy rider. A set of Rizoma conical handlebars sit atop a pair of SP Ergal CNC risers and top yoke with a perfectly symmetrical, simplified controls. Dials have been replaced with a Aviacompositi EVO rev counter tucked away in the top clamp and the wiring has all been rerouted to keep things looking clean.
The flow of gases through the engine have been increase with MWR pod filters and a Wolfman 2-into-1 exhaust system with Spark megaphone muffler, but the real power boost comes from the Ducati's freshly worked heads, high compression pistons and lightened flywheel. As you can imagine the Matador weighs a fraction of it's former self so getting off the line wasn't going to be as much as an issue as stopping was. To fix this the 900ss discs have been replaced with O24 rotors and a set of brakes from Ducati's top of the range 1098.
Style wise Radical have given the bike a look that sits somewhere between modern street machines and old school hot rods. Metallic copper/gold broken by white pin stripes and black holo-flake paint, this one isn't for the shy or faint hearted.