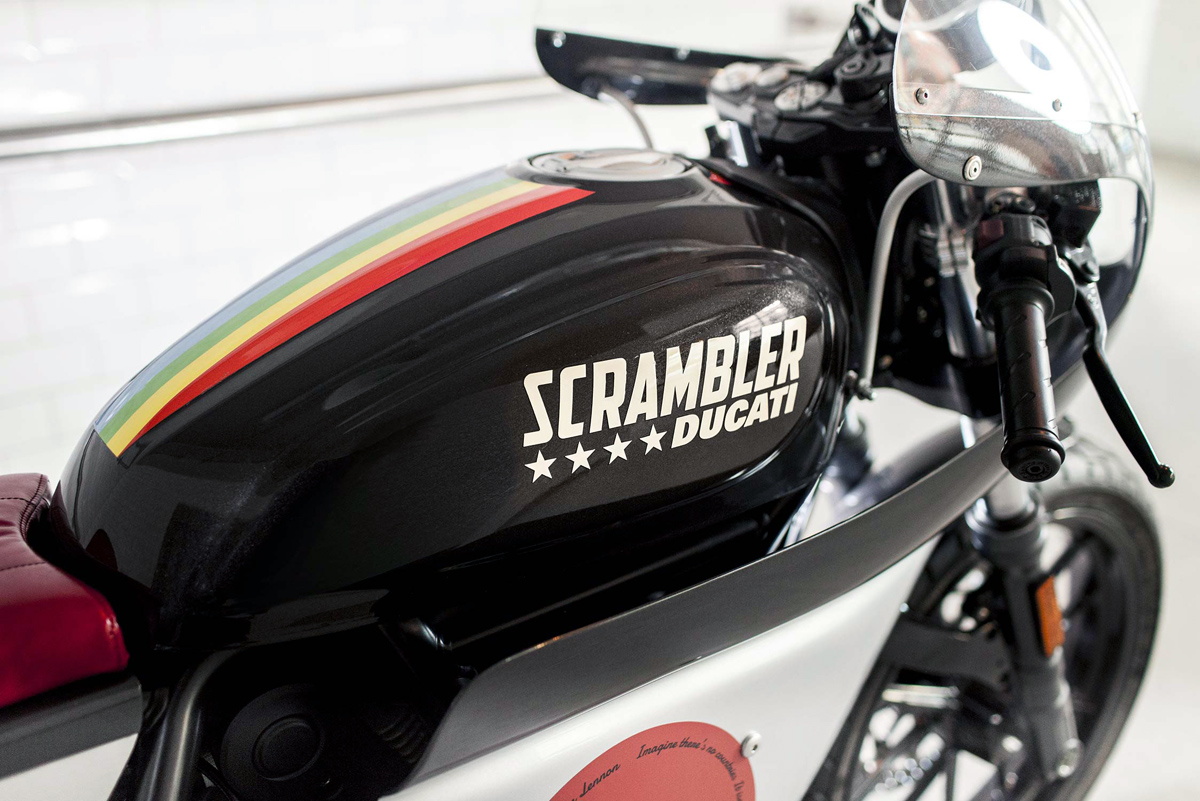 This is the second Cafe Racer conversion of a Scrambler that Mr Martini has created since the bikes release early last year. His 'S.C.R Cafe Racer' was based on the standard 900cc version of the bikeusing a slightly less traditional approach blending elements of Cafe Racer, Scrambler and Flat Tracker styling. However with the 'Peace Sixty2' he's stuck with more conventional Cafe Racer design features.
Taking cues from racing bikes of the sixties Mr Martini created a fiberglass front fairing for the Peace Sixty2. Finished in a two tone paint scheme and racing number surrounded by lyrics from John Lennon's "Imagine", it completely conceals the bikes engine and its identity. In fact if it wasn't for the Scrambler Ducati livery you'd need a keen eye to pick the donor for this build at a glance.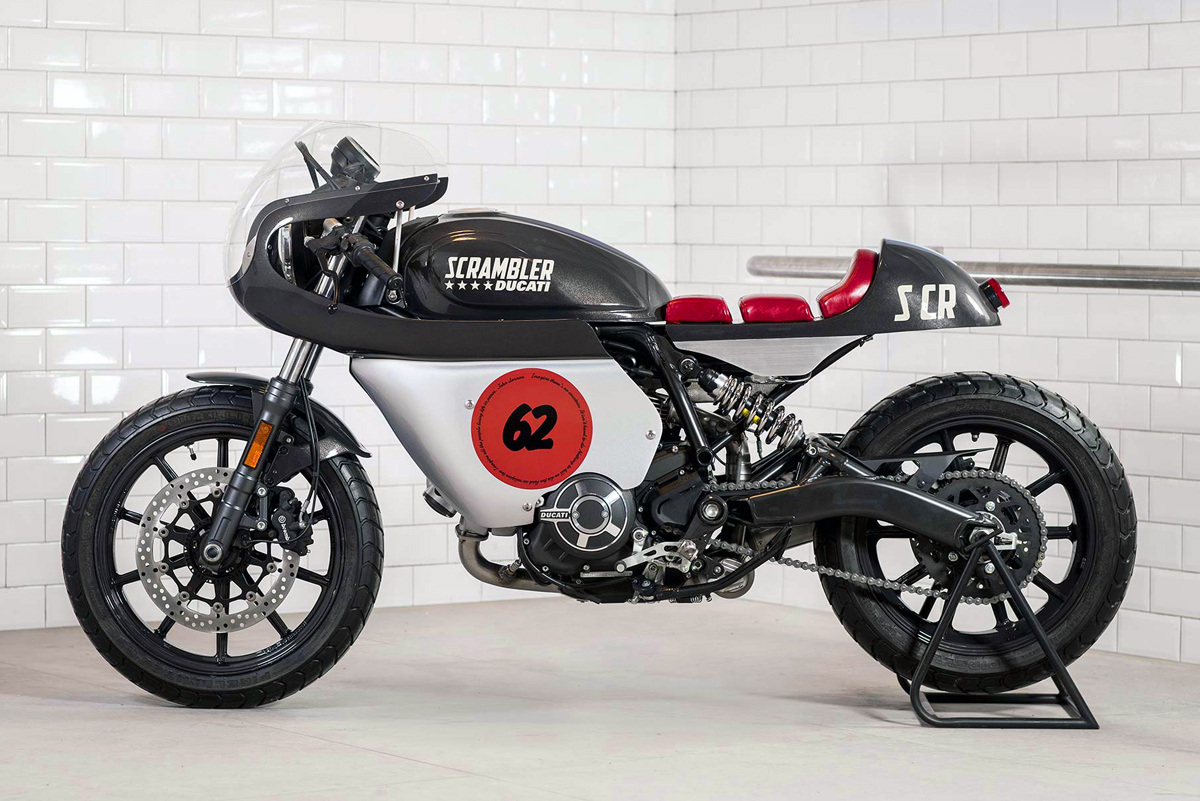 A plexiglass windshield adds a new twist to front fairings by extending over the front of the fairing to reveal one of my favourite features of the Scrambler, its LED surround headlight. Clip on handlebars  tuck the rider in behind the windscreen and are paired with rear set foot pegs to transform the riding position of this Sixty2 Scrambler. A redesigned rear subframe supports the fiberglass tail end and converts the bike to a single seater.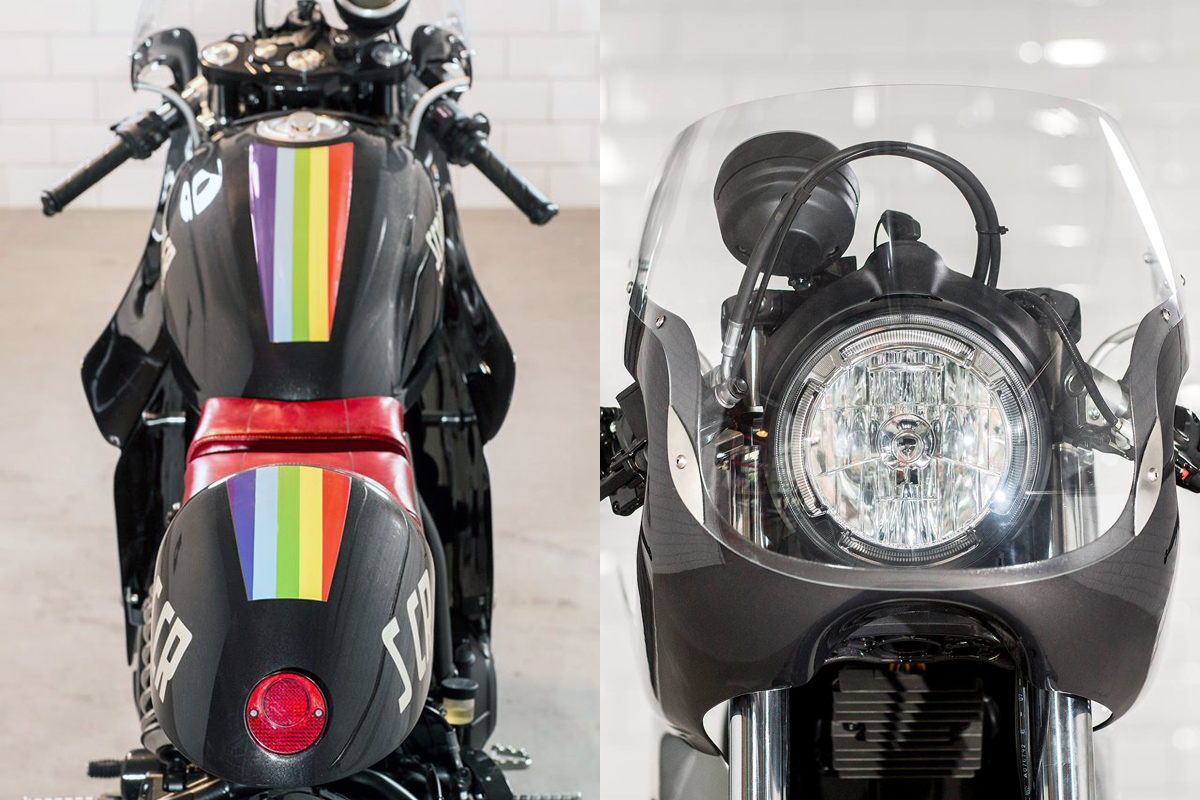 A Termignoni exhaust system frees up some extra horses from the 400cc motor and the weight saved by replacing the stock rear end makes the bike even more nimble than it's 900cc sibling. A custom red leather, 3 pad seat finishes off the tail end and a rainbow racing stripe down the tank completes the bikes peace theme. To see the rest of the bikes released at the show you can head over to the Scrambler Ducati website.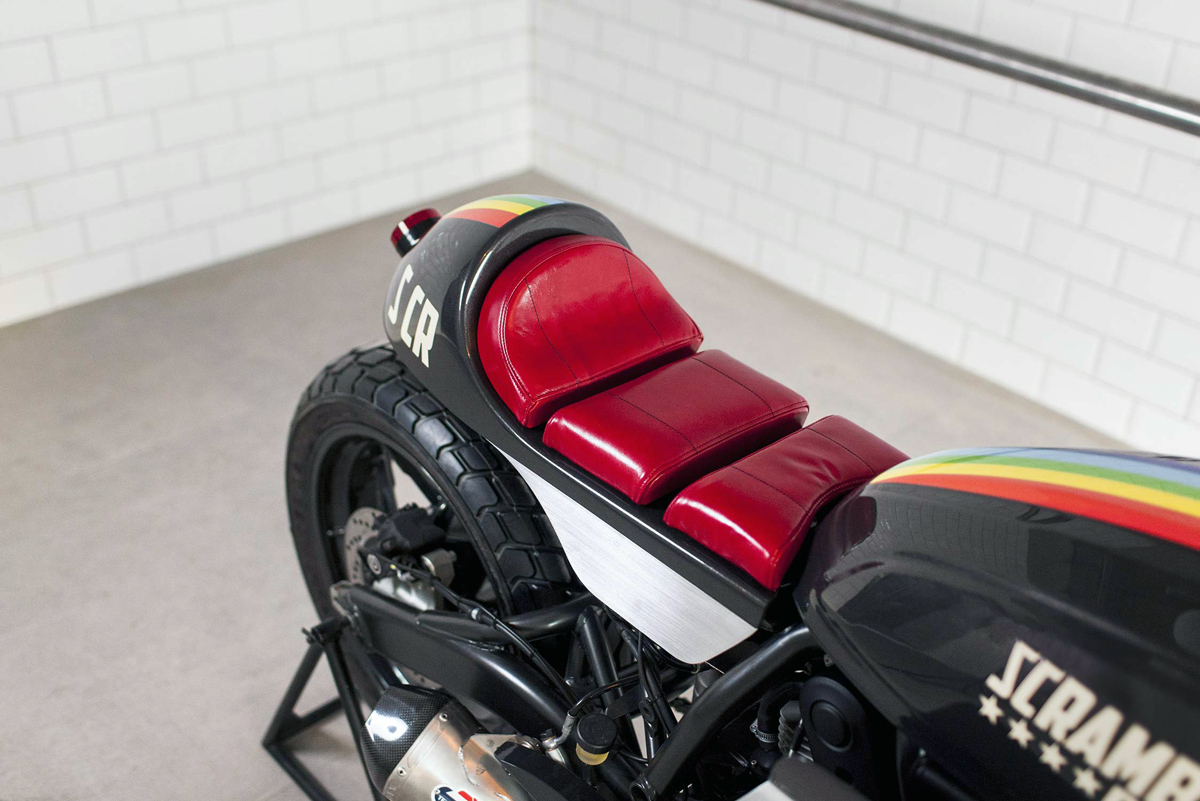 The
Ducati Scrambler
team are at it again, releasing another run of custom builds at the Verona Motorbike Expo last weekend. This time they've unveiled 3 new builds, 2 of which are based on the new 400cc Scrambler Sixty2. The bike you see here is one of the two and it's been coined the 'Peace Sixty2'. To put this bike together
Ducati
enlisted the help of talented Italian workshop Mr Martini who once again applied Cafe Racer styling to the Desmodromic L twin, along with some rather unique design touches.