"Yes it's fast, yes it handles, and yep, it's already been on the track."
The 'Eleven' was built as a sports bike with track days in mind so suspension and engine performance was paramount. The stock suspension was well past its expiry date so Clay fit a set of GSX-R Showa forks to the stock triple trees. The front-wheel from an Aprilia RSV went on to the front axle and the GSX-R's Brembo brakes provide the stopping power. A rear shock, swingarm and wheel from a Ducati 999 went on the rear and to keep the front end in check an Ohlins Steering Damper was mounted using custom bracketry.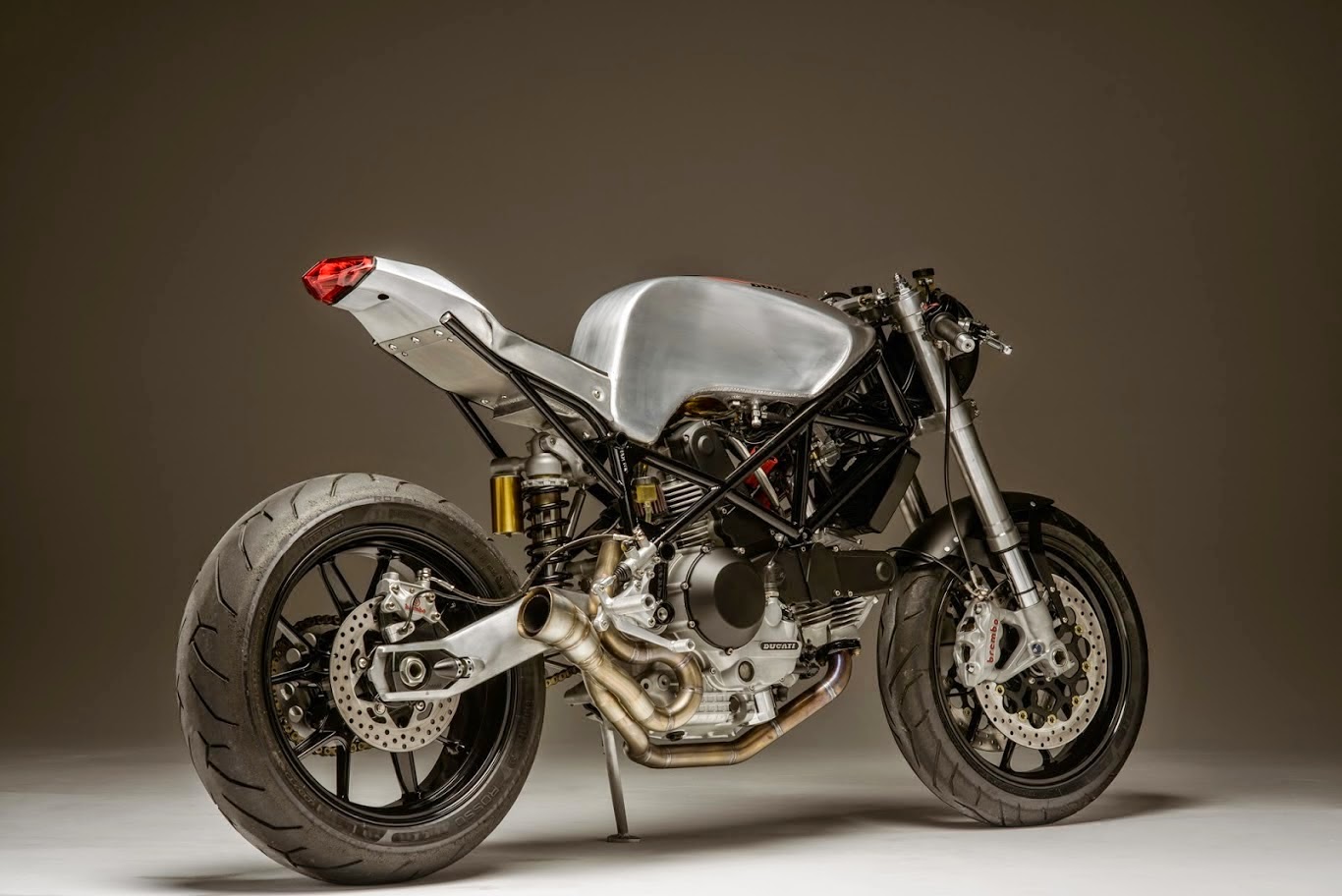 Clay also noticed undesirable flex in the bikes frame so rather than attempting to brace a frame he already didn't like the look of he went ahead and built a completely custom trellis frame. To unleash the engines true potential it underwent serious internal work. High comp pistons, a programmable ignition, ported and flowed inlets/outlets and a lightened flywheel are just some of the hidden improvements, while on the outside a set of FCR carbs and a curvaceous custom stainless exhaust and muffler complete the power upgrades. On the track, the modifications to the engine and suspension received stellar reviews from Clay's good friend and club racer Andrew Swenson and Clays also happily clocked up hundreds of street miles himself.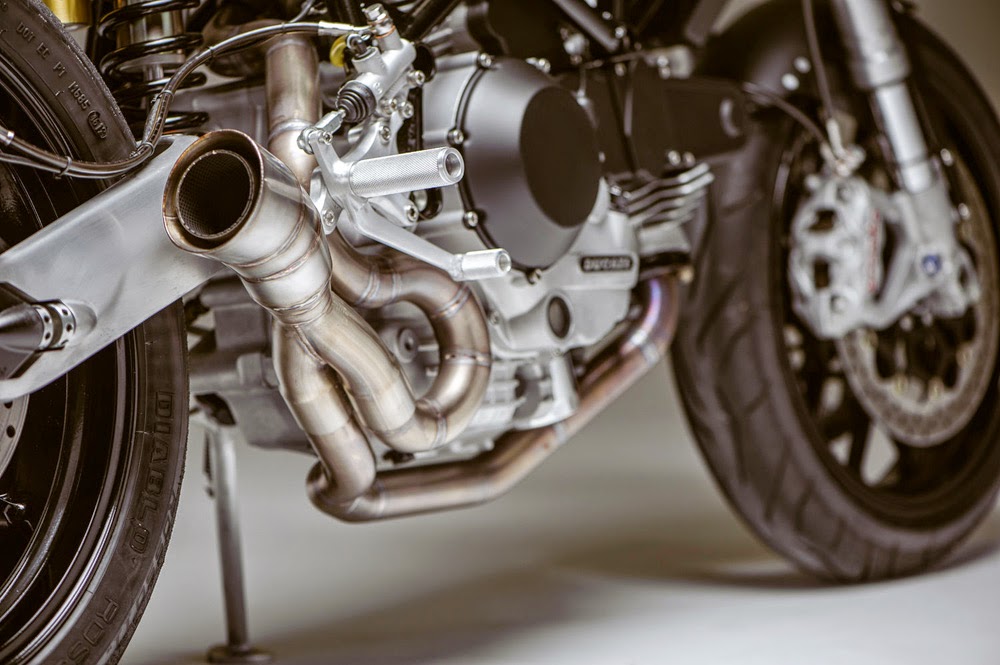 The bike's bodywork evolved around one of it's cheapest parts, a $20 tail light. Purchased on eBay the light was originally from a Ducati 1098. The sharp lines of the lens were continued down along the edges of the tail and the seat. Working backwards he then tackled the tank maintaining the sharp edges and smooth curves. When the body was finished Andrew Swenson laid the custom lettering and pinstripes while Clay's good friends at Slingshot Cycles provided the brake and clutch lines.
The Atom Bomb Eleven is an aggressive-looking motorcycle and as proven by the peeling rubber on that rear tyre it's capable of some pretty mean, high-speed cornering. If this is Clay's first attempt at a sports bike I can't even begin to imagine what's in store next!
I've got a real soft spot for alloy. It looks great brushed or polished, it's super light and can be manipulated into almost any shape you can come up with. I'm also a fan of track-proven, custom bikes and the 900SS 'Eleven' by Atom Bomb customs just happens to tick both of those boxes. Built in 2014 it's a new direction for Clay Rathburn of Atom Bomb Custom Motorcycles. His previous builds consist of mainly Triumph or Harley powered bikes, but that didn't stop him from creating one hell of a custom Ducati 900SS Cafe Racer.