Meet our team of contributors
Here's a look at the team behind 'Return of the Cafe Racers'. These are the folks who express their passion for Cafe Racers by contributing stories to these pages.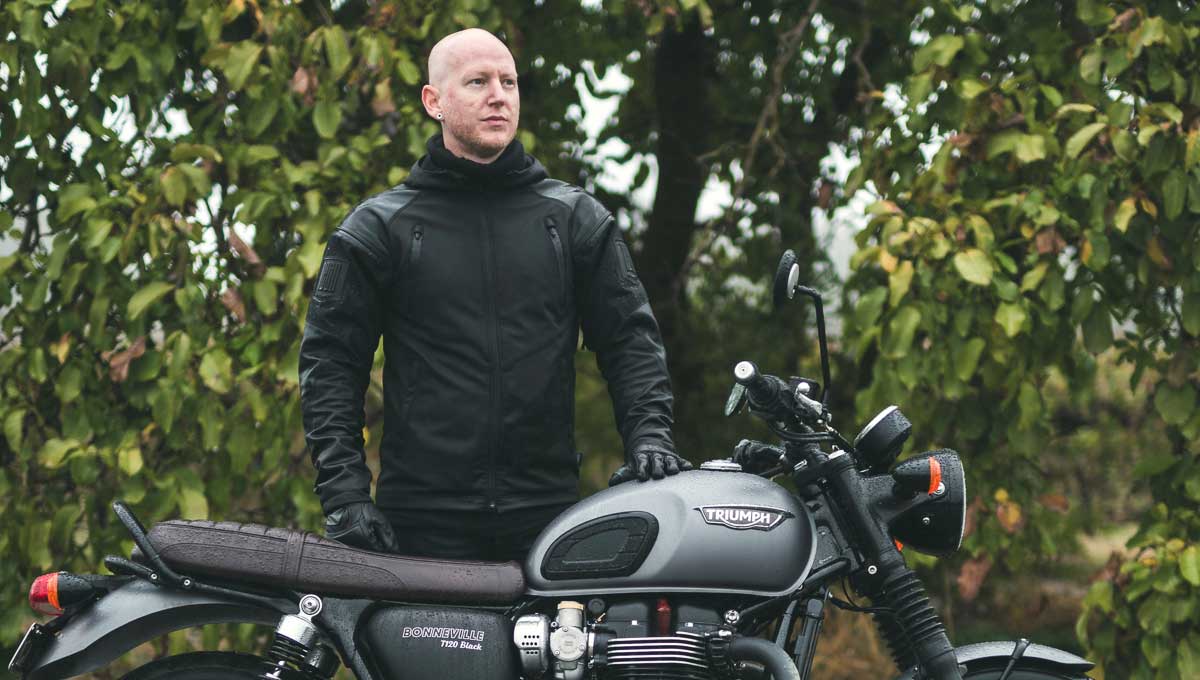 Our Editor
Geoff Baldwin
I'm the editor and creator of Return of the Cafe Racers. I started this site back in 2006 as a way of sharing the information I found about Cafe Racer styled motorcycles and sharing the process of my own project bike build. In my previous life, I worked as a creative director in digital advertising but gave that all away in 2012 to pursue a career that kept me close to motorcycles. Along with running this website I'm also the editor of Tank Moto Magazine, creator of moto lifestyle brand 100MPH and contribute the occasional story to BikeExif and other motorcycle-centric publications. I'm an avid rider, I customise my own bikes and I live in Melbourne, Australia.

Our regular contributors…
Ben Pilatti
From Collie, Western Australia, Ben Pilatti got into motorcycles in his early 20s thanks to his younger brother. His first motorcycle was a Honda CX500 and because of sites like Return of the Cafe Racers, The Bike Shed and of course, Bike EXIF, he promptly cut it up. Inclined towards transverse Italian v-twins from a young age you can now find Ben on most weekends running his Moto Guzzi V7 through the Perth hills.
When he's not riding motorcycles he's either photographing them, writing about them or posting them on his Retro & Custom Motorcycles account. Whether it's weekend trips away, suburban coffee catchups or early morning blasts through the bush on his trail bike, a desire to keep learning keeps him going.
Marlon Slack
Marlon's first ride was a beaten-up old four-stroke held together with gaffer tape and burnt oil. Of great sentimental value (he'd traded a rifle for it) the first step in his customising career was riding it sideways into a tree and snapping it in two. Fourteen years later, his customizing abilities haven't improved. A dyed-in-the-wool Yamaha nut, he firmly believes the 1978 SR500 represents the acme of motorcycle development and every bike produced since is merely derivative. Marlon also regularly contributes to Pipeburn. You can also follow Marlon's adventures on his hilarious Youtube channel.
Cliff Overton
"Creativity drives me in work and in most other aspects of life. I now find that my greatest challenges and my greatest rewards come from what I can create and build with my fertile mind and my own two hands." Cliff Overton is well and truly addicted to building bikes. When one of his projects ends another promptly begins. He started the 'Good Deed Garage' so he could continue to build bikes while raising money for men's health-related charities.
Matt McLeod
Matt McLeod started Krank Engineering in 2012 to help other riders and budding builders with their projects. Matt is a qualified trainer with a background in mechanical engineering. On his Krank Engineering website, he offers training courses and advice on everything from buying the right tools to welding and painting techniques. Matt is also a contributor to Bike Exif where he has shared his knowledge in several in-depth DIY articles.
Are you addicted to Cafe Racers?
We're always looking for passionate people who are interested in contributing stories to Return of the Cafe Racers. If this sounds like you, feel free to contact me to discuss how we can work together. You can contact me here.