Anyone who works on motorcycles knows the importance of a good stand. Raising your motorcycle up off the floor gives you easy access to hard to reach places along with making the whole process much easier on your body. Small lifts and race stands do a great job, but if you're looking at doing a more comprehensive build a full-sized lift is definitely the way to go. Unfortunately, full-sized motorcycle lifts don't come cheap. Thankfully, building your own motorcycle stand is much easier than you'd think. For my latest workshop series feature, I teamed up with Matt from Krank Engineering to do just that.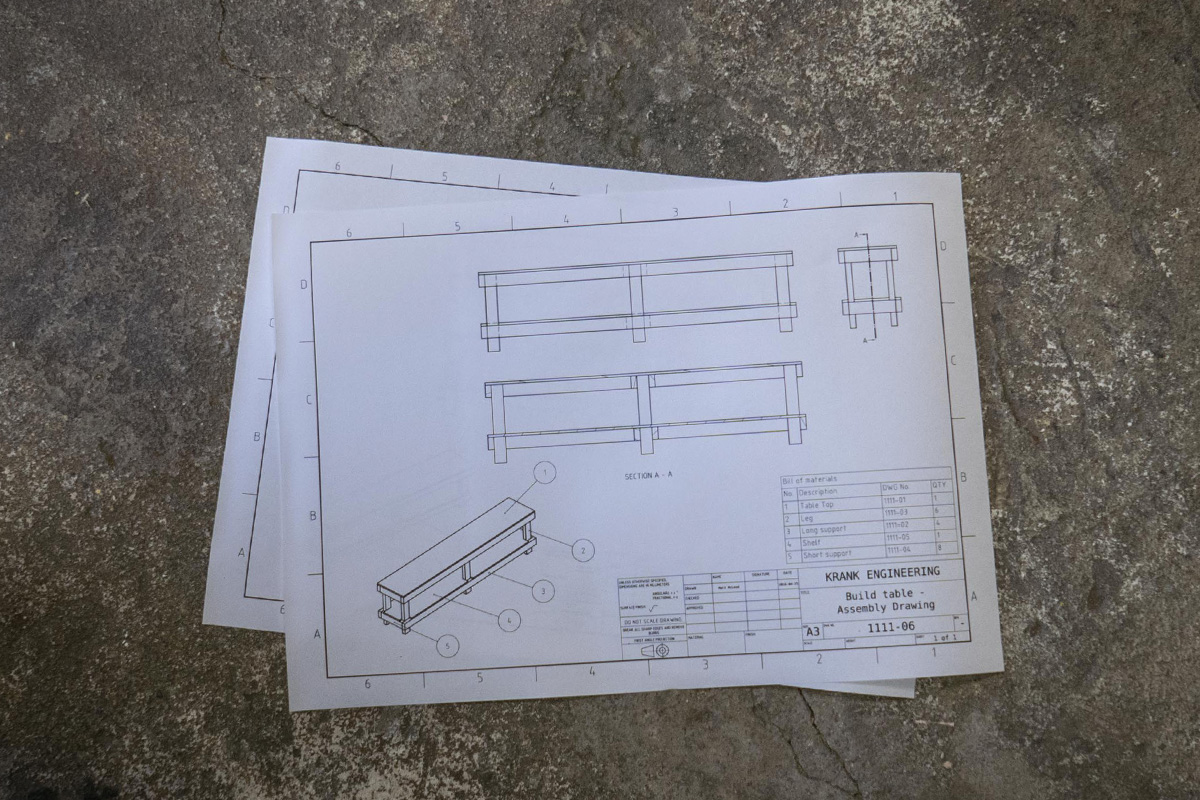 All up this entire build took one and a half days for us to complete and cost around $100. On the Krank Engineering website, you will find the free technical plans for this stand along with some other invaluable motorcycle building resources. My finished stand differs from Matt's slightly and you too can customise it how you see fit. For instance, Matt built a steel wheel brace at the end of his stand but I opted for a wooden version.
Essentially what you are building is a bench with tie-down points and a wheel brace. To properly use this stand you will also need a bike ramp. The folding ramp I have was purchased on sale for $70 and is well worth the investment. Alternatively, you could use a sturdy plank, but be sure to consider how to secure it so it won't slip when you're loading your bike onto the stand.
DIY Motorcycle stand Tools and materials
I have a fairly limited selection of tools when it comes to woodworking. Thankfully I have a friend who did some home renovations and was kind enough to lend me some of his. One great discovery during the build was that my local hardware store offers a cutting service. This meant I was able to get the large sheet of ply pre-cut which saved me from having to source additional tools.
The stand is built using the following materials:
One sheet of plywood – 1200 x 2400 x 19 mm (4′ x 8′ x 3/4″)
Seven lengths of dressed pine (or whatever is cheap) – 90 x 45 x 2400mm (2″ x 4″ x 8′)
Screws (10G x 75mm) or nails – pack of at least 50
Wood Glue
4 large eyebolts
To build the stand you will need these tools:
Drop saw
Cordless drill and drill bits
Cordless screwdriver or hammer
Jigsaw
Tape measure
Pencil
DIY Motorcycle stand build process
With the Krank Engineering plans in hand, this whole build is very straight forward. I started by pre-cutting all of the pieces using a drop saw. This saved a lot of time and allowed me to check everything was cut correctly before the build began. We kicked the build off by constructing the top of the stand first. This gives you a frame to work from as you proceed with the rest of the build. We then worked our way downward. Fitting the bottom sheet of ply required some cutting with the jigsaw to fit it around the legs, but everything else was very straight forward. We secured everything using both wood glue and screws and we predrilled holes to prevent the pine from splitting.
The wheel stop I made was built using offcuts of wood I had lying around. Its basic function is to stop the bike from rolling off the stand and I designed it to fit an average sized front tyre. Securing the bike is done using tie down or ratchet straps. You pass these through the large eyebolts screwed into each corner of the stand.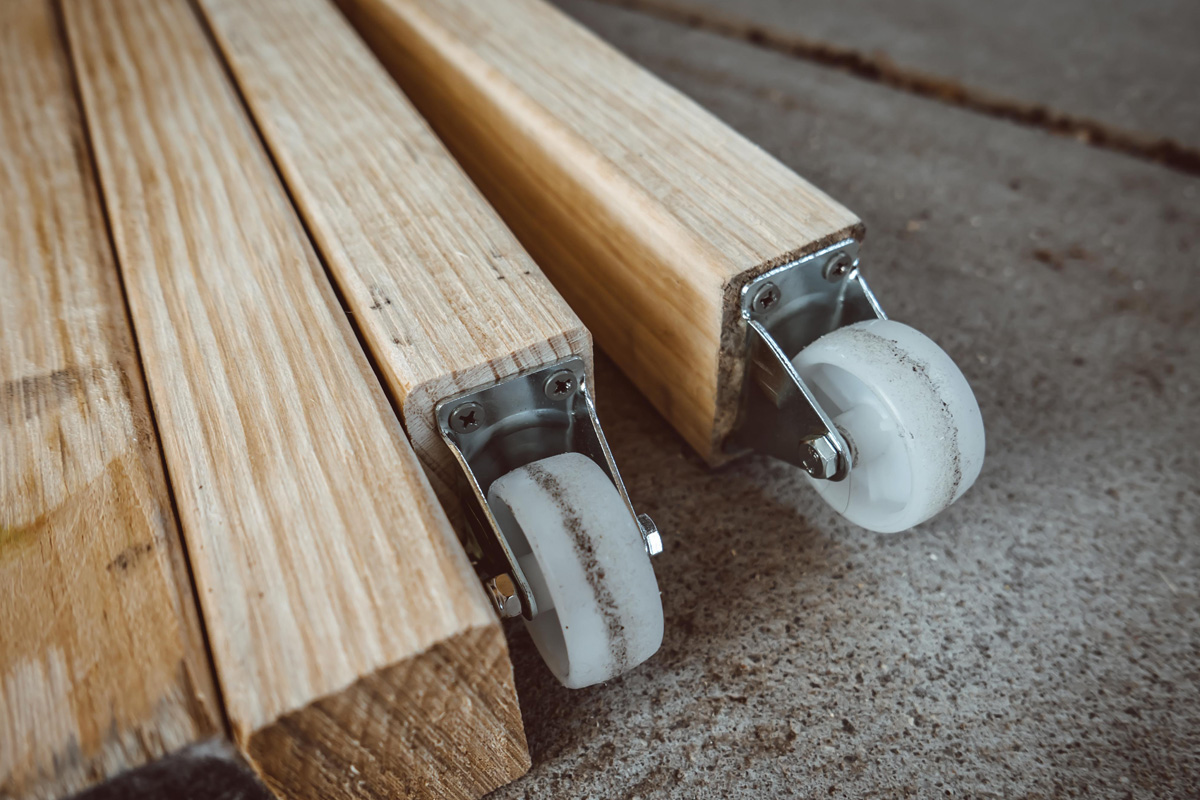 Optional motorcycle stand extras
A great addition to this stand would be a small bike jack. This is particularly useful if your motorcycle lacks a center stand. I also added USB powered LED light strips to my stand for extra lighting. I bought these on Ebay for next to nothing and they will easily run all day off a power-bank. We recessed them into the ply using a router and secured them with a hot glue gun. To make the stand easier to move around I also added casters to one set of the legs. When the bike is off the stand you just lift one end and roll it where you need it. You can get wheels like these at most hardware stores.
What I love most about this motorcycle stand is the additional storage space it has created in my garage. At around $100 I doubt you could find a secondhand motorcycle lift as sturdy as this. If you're anything like me you'll also find pleasure in knowing that you built this essential piece of workshop furniture yourself. For a more comprehensive step by step process of the build hit the button below to visit the Krank Engineering website.
Special thanks to Krank Engineering