Twin Shock Division (TSD) Motorcycles is a tiny shop located in the Ukranian capital of Kiev. Headed by the talented Sawa Medvetskiy, they specialise in intricate, tessellating bodywork that's designed to look tough and ready for action. And none come tougher than this — a BMW R100GS that draws inspiration from German armoured vehicles of the Second World War.
That's ironic because much like it's namesake the 'Titanium Tiger' has been through a hell of a battle. Initially found in a wreckers in the Ukraine, the BMW R100GS looked a sorry sight. The forks were destroyed, the frame was damaged and even the engine was seized after a slide down the road. It'd been binned and binned hard.
So Sawa went to work rebuilding the engine of the stoic German tourer. The frame was stripped back, repaired and all the unnecessary brackets were removed. Front forks were pilfered from a Yamaha XT600 Tenere and fitted with the standard BMW R100GS wheels and Ducati Monster brakes. Then Sawa found himself mulling over the concept of the build.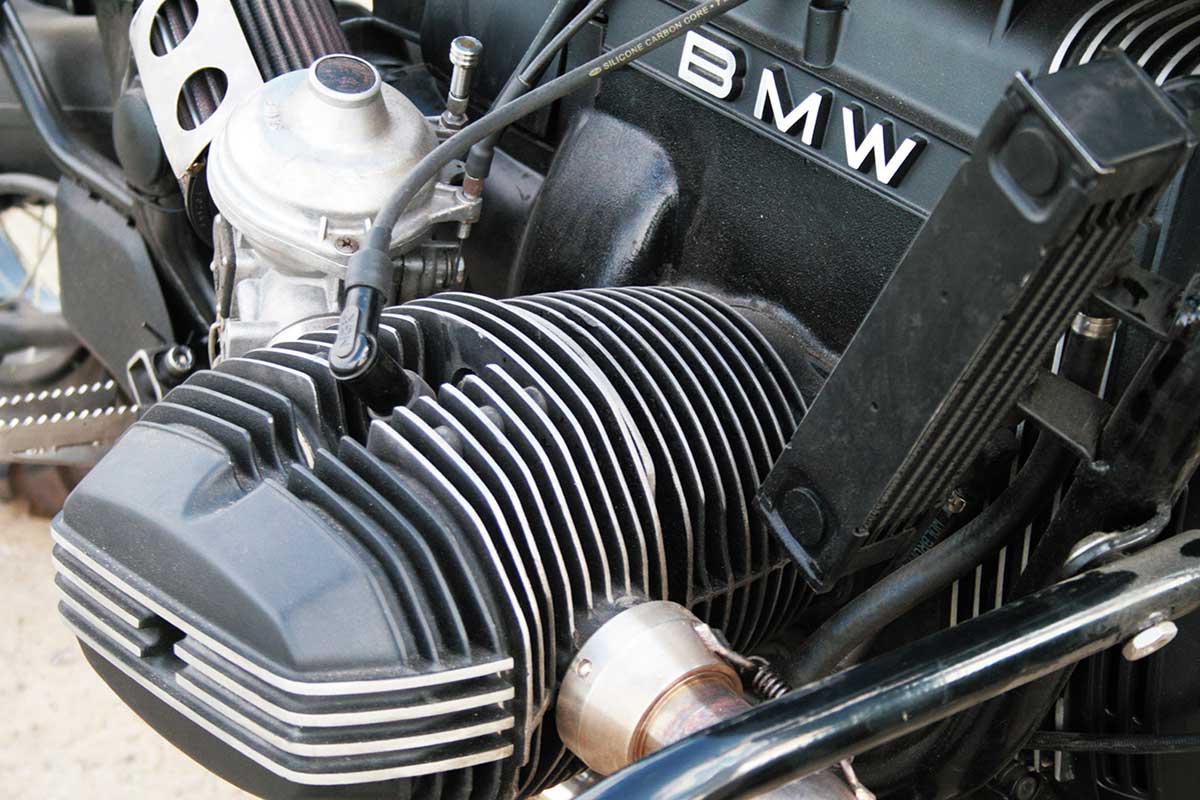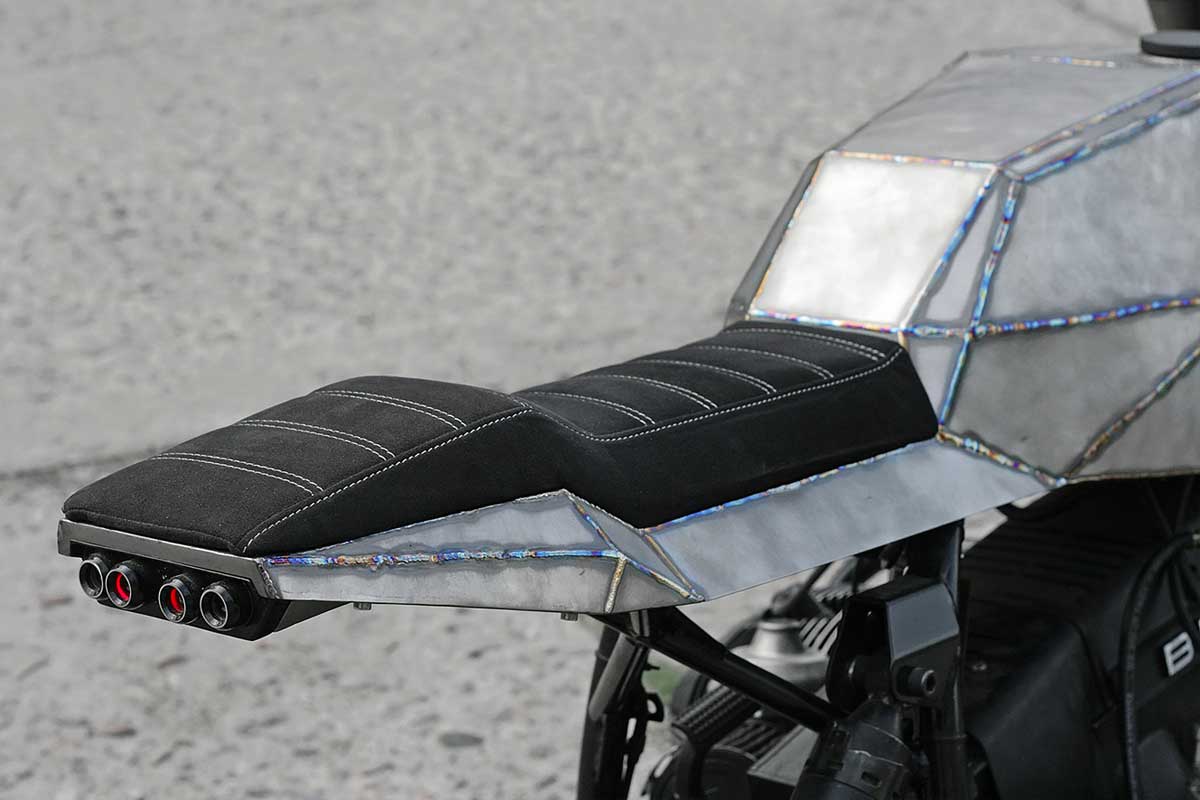 Keeping with the Bavarian theme, he decided he wanted the bike to emulate Wehrmacht equipment of WW2, with a rough, practical aesthetic to it. He wanted the finished product to look battle-ready and battle-worn, something that looked ready to roll across the Russian steppes. So he fired up CAD and went to work on the main feature of the bike, the bodywork.
A series of carefully designed geometric plates make up the single piece tank and body unit. Several iterations were run through before he managed to settle on the final design, a genius collection of right angles and raw welds that manages to be both elegant and raw.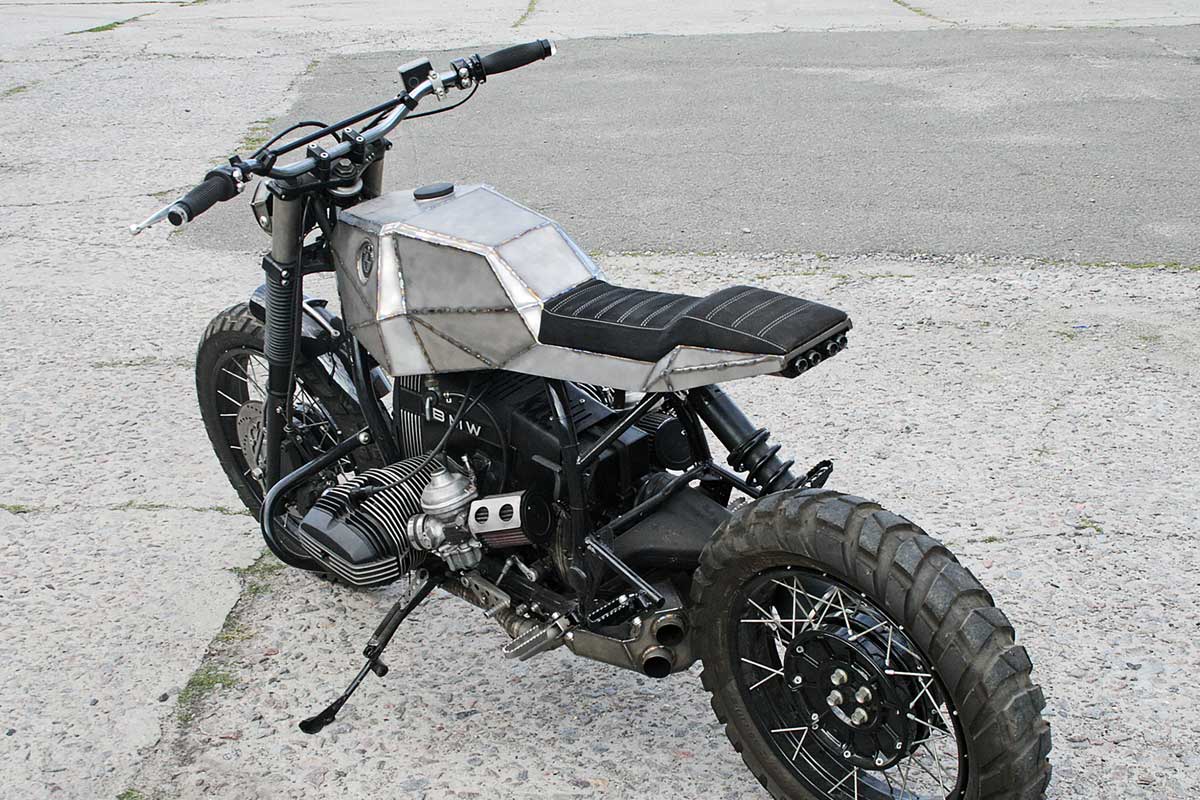 And those welds weren't easy, as the whole assembly is made from Titanium. "We had to do a lot of test work to achieve the proper welding results," Mr Medvetskiy says. Welding titanium is no easy task, but Sawa went all out on the BMW, with a complete exhaust system and headlight cowl also fabbed up.
TSD Motorcycles have smashed their design brief out of the park. There's something very late-war about the welds and finish of the raw titanium tank, the rough-and-ready metallurgy reminiscent of the clear lacquer finish of many late-war German firearms. And as a ride, hell, this heavily customised BMW R100GS looks like a bucket of uber-light fun.
Story by Marlon Slack