I once said that the 1934 BMW R7 was one of the most beautiful motorcycles ever made, and I still stand by that claim. Created in 1934 the R7 took the Art Deco approach of using mathematical geometric shapes as the basis of its design. The result was a highly stylised concept that paved the way for the development of other Motorrad models such as the R17 and R5. The R7 also introduced a few revolutionary engineering improvements including the first use of telescopic forks on a motorcycle.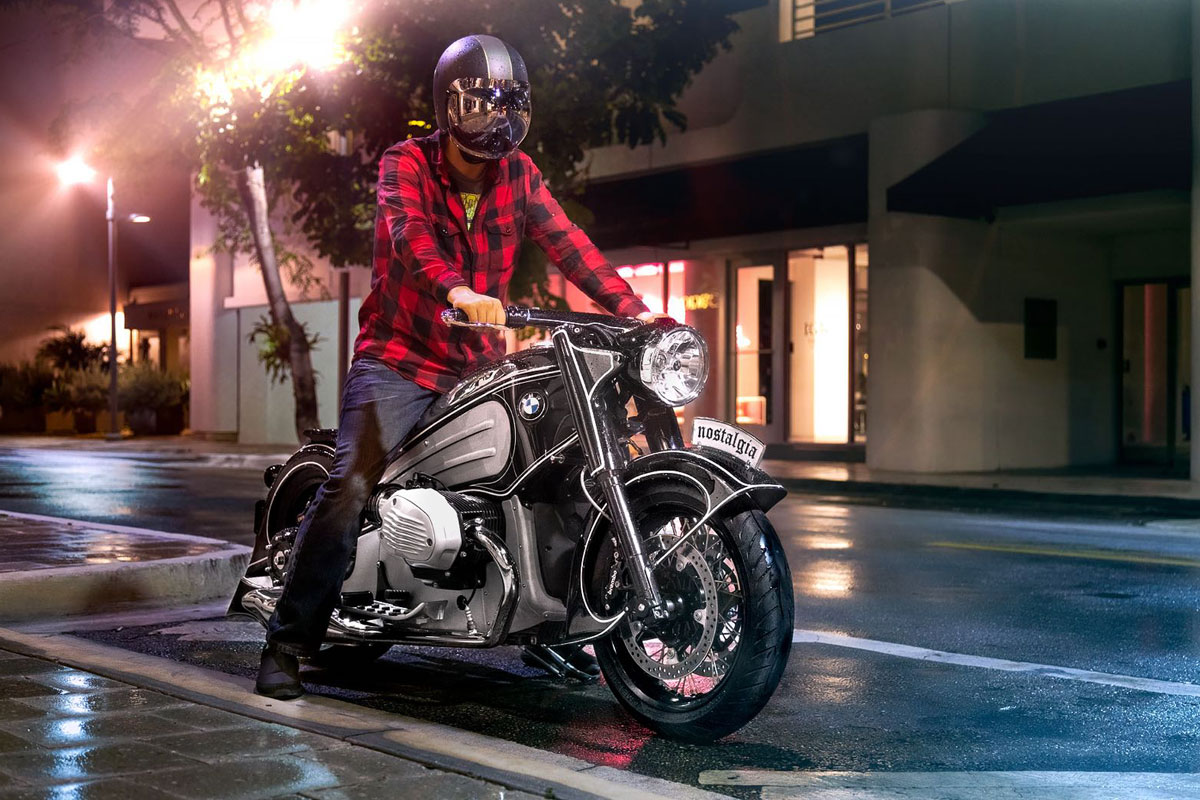 Unfortunately, only one R7 was ever built. So, if you wanted to own it you'd have to wait till its current owner was willing to part with it. Then you'd probably have to spend upwards of a million dollars to purchase it (yes, you read that right). However, all that is about to change. Thanks to Florida based NMoto Studio you can now purchase a BMW R7 styled R Nine T for a fraction of the price of the original.
Unveiled to the public at the 2018 Distinguished Gentleman's ride, 'Nostalgia' is a kit bike of sorts that is currently only available through the NMoto workshop. After spying images of the bike online I contacted Stan Lee of NMoto Studio to learn more about this ambitious project.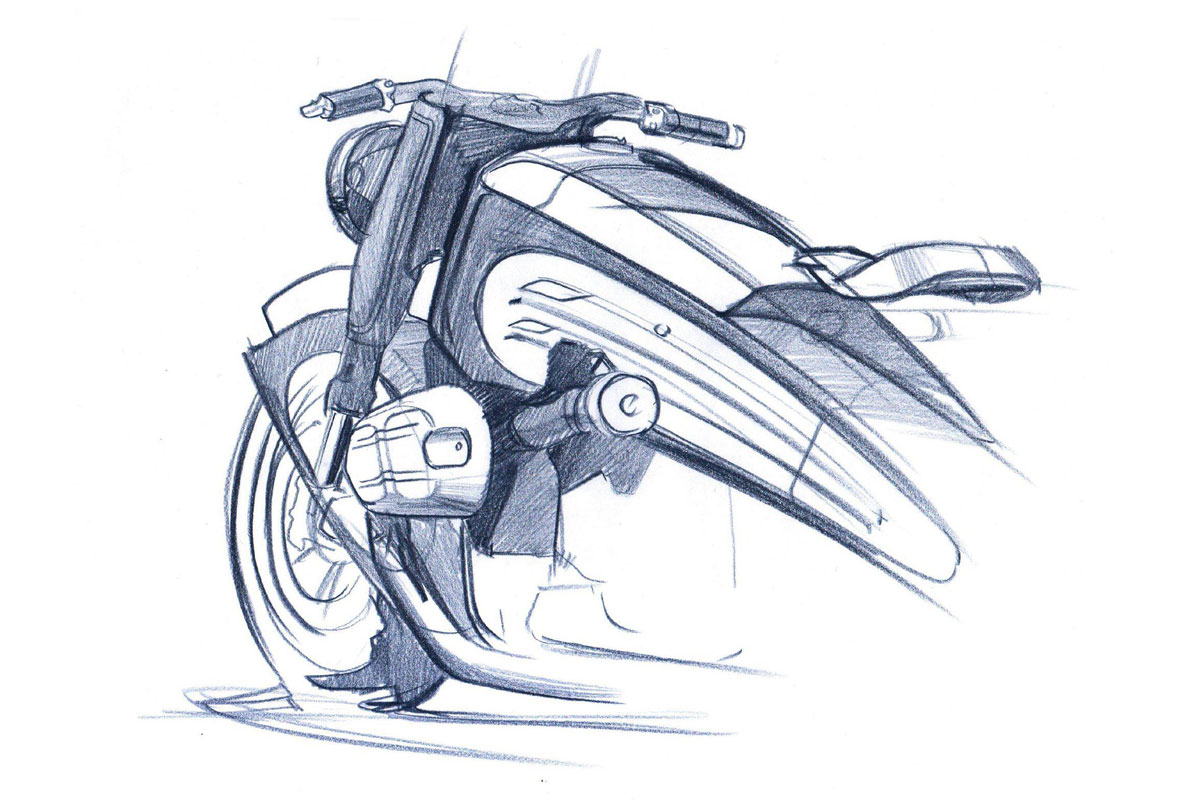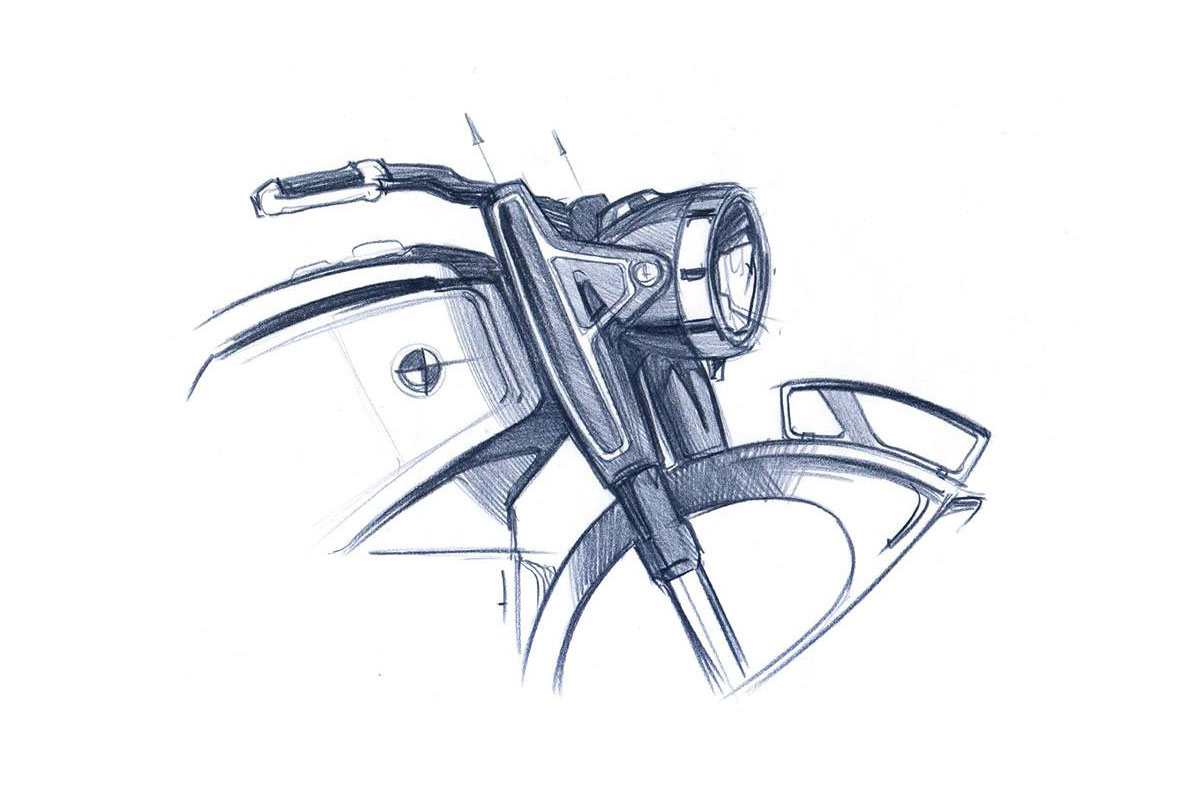 Where did the idea to build a BMW R7 kit come from?
Stan: The original R7 prototype was rebuilt by BMW Vintage in 2005 and presented at Pebble Beach. After that, we began brainstorming ways to bring this cutting-edge design to the public. We worked closely with two world-famous designers to reimagine the BMW R7 in a modern world with modern technology. We chose the BMW R Nine T as the basis for the build. Using various machines in our workshop such as our English Wheel and CNC machine, we were able to build each component ourselves.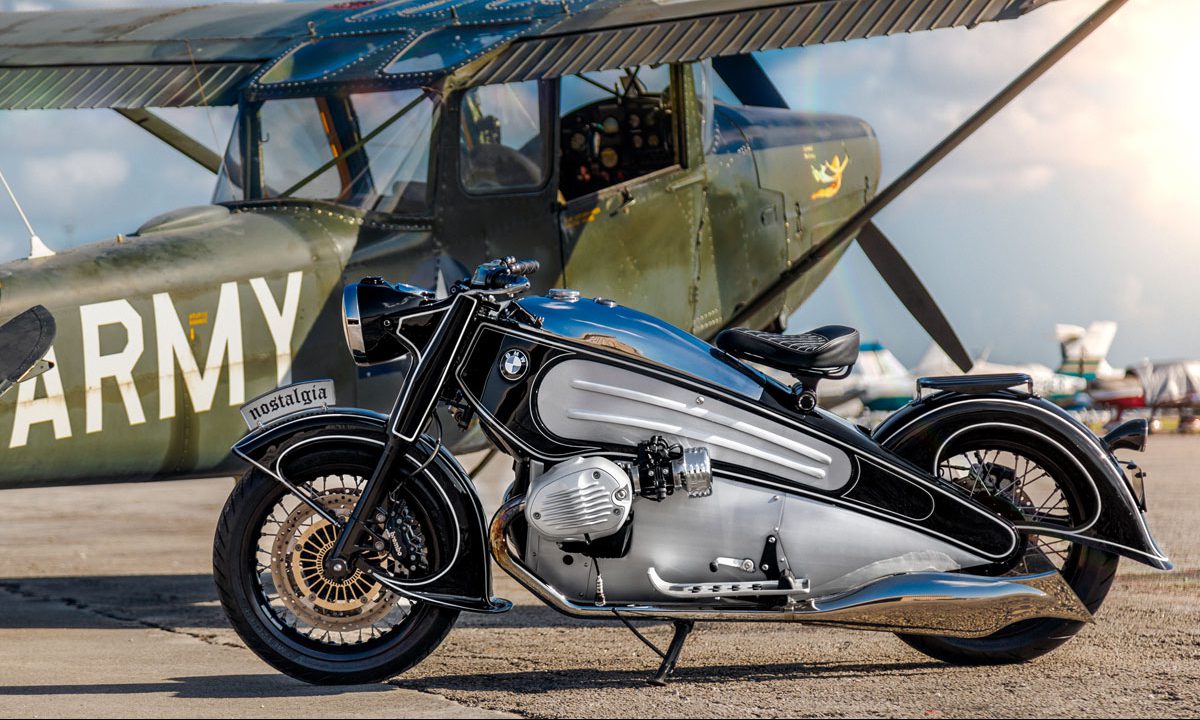 What does the Nostalgia R Nine T kit comprise of?
Nostalgia is based upon a BMW R Nine T platform. The kit comprises of 74 handcrafted pieces. This includes over 11 components from reputable aftermarket companies such as Motogadget. Most of the Nostalgia kit is made of aluminium which means it is lighter than a stock R Nine T. It is also definitely lighter than the 1930s prototype and much more powerful.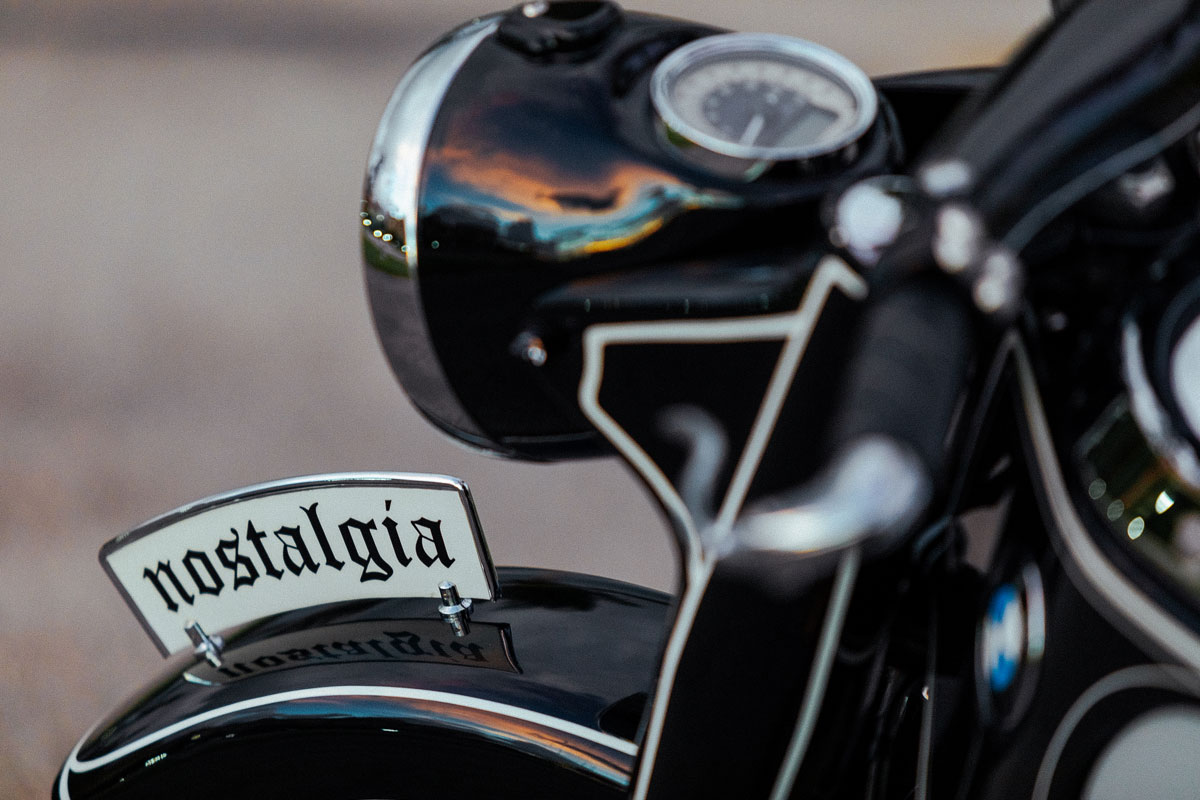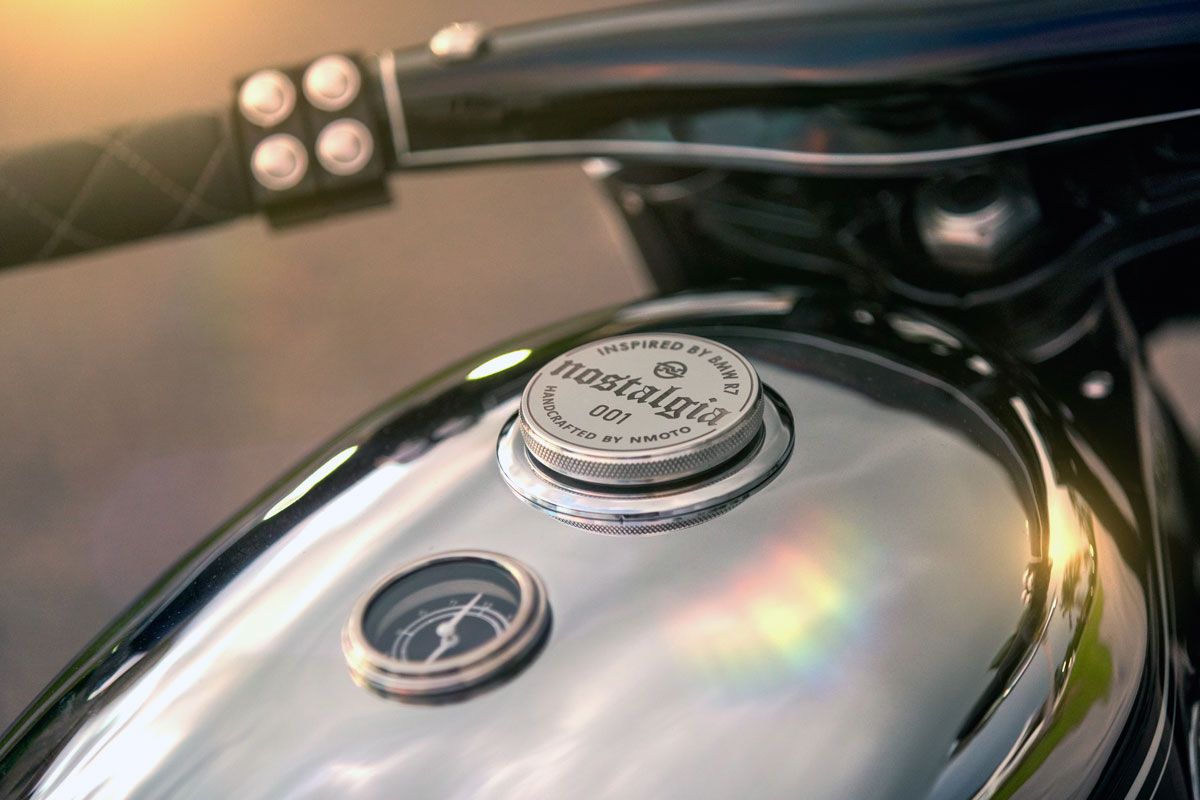 Can customers build a Nostalgia R Nine T themselves?
Currently, the Nostalgia Project kit is only available as a completed bike through the NMoto workshop. Our waitlist is currently open for new orders. However, there is a three to six month wait time following the completion of our first series. We currently have 47 pre-orders for our Nostalgia. We plan to have self-install kits available for the public to purchase in May of 2019.
How much will the Nostalgia kit cost?
The basic model, which includes the price of a brand new BMW R Nine T starts at $49,500. As part of their purchase customers are given the choice of 13 different colour combinations.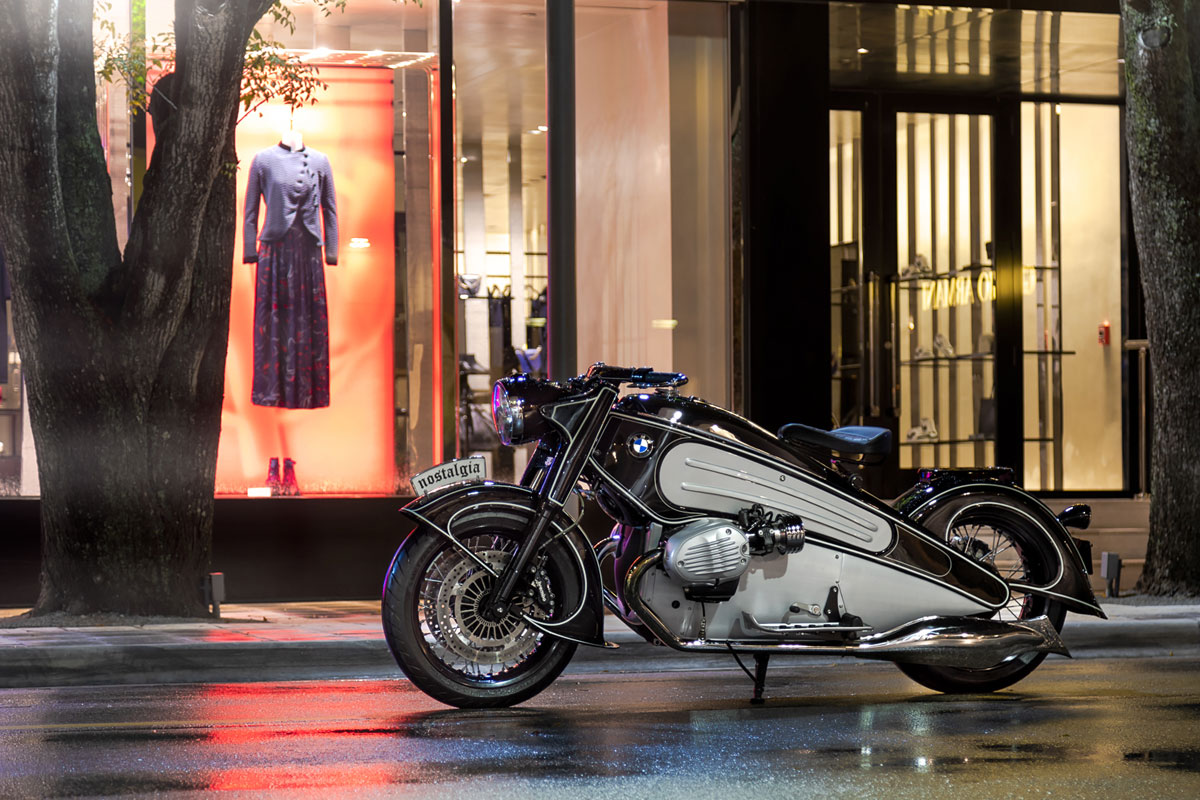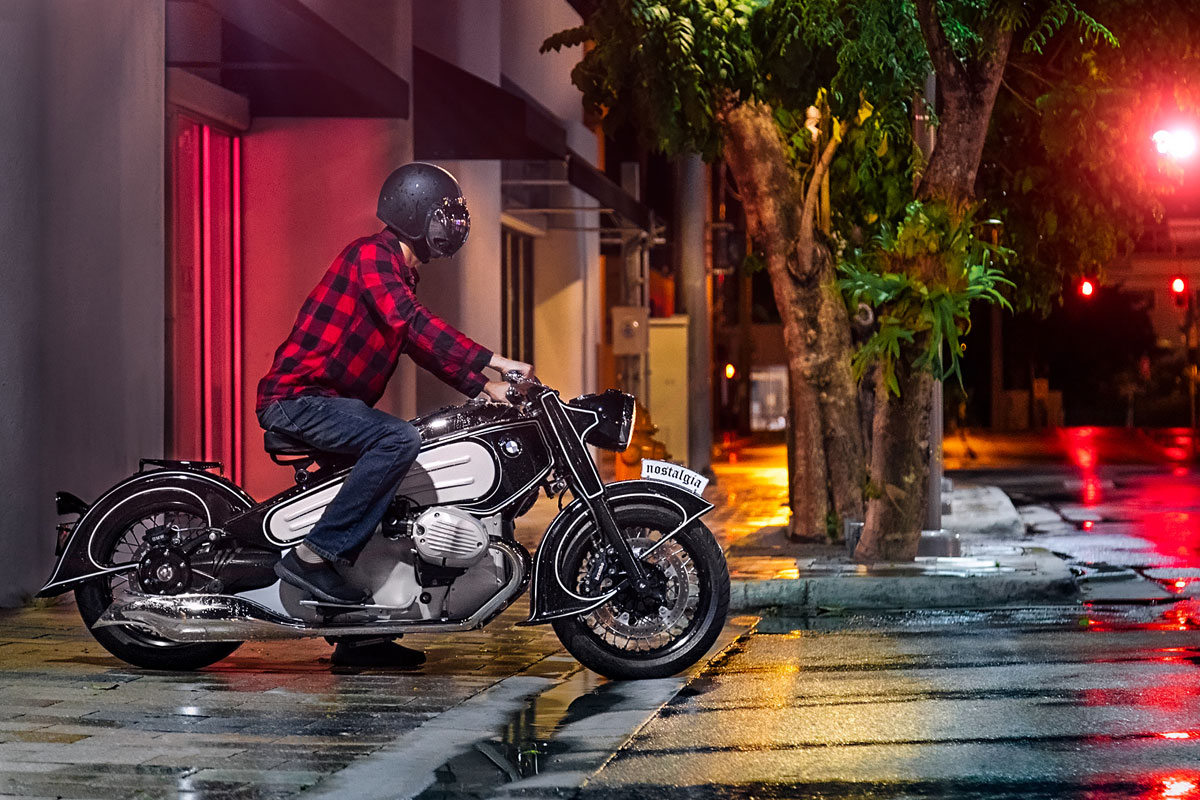 At a touch under fifty grand, the Nostalgia is sure to be outside of many peoples budgets. However, for a custom R Nine T that looks this incredibly good, I think it's an absolute bargain.