Built by Moscow's TCD (short for Timokhin Custom Design), this one-off Thruxton was commissioned by a client who works in aviation and is partial to some weekend racing. He wanted something that takes a knowing nod at his career and something that can tear up the track as well. So with a theme and a goal in mind, the team at TCD pulled out miles of aluminium sheeting and went to work.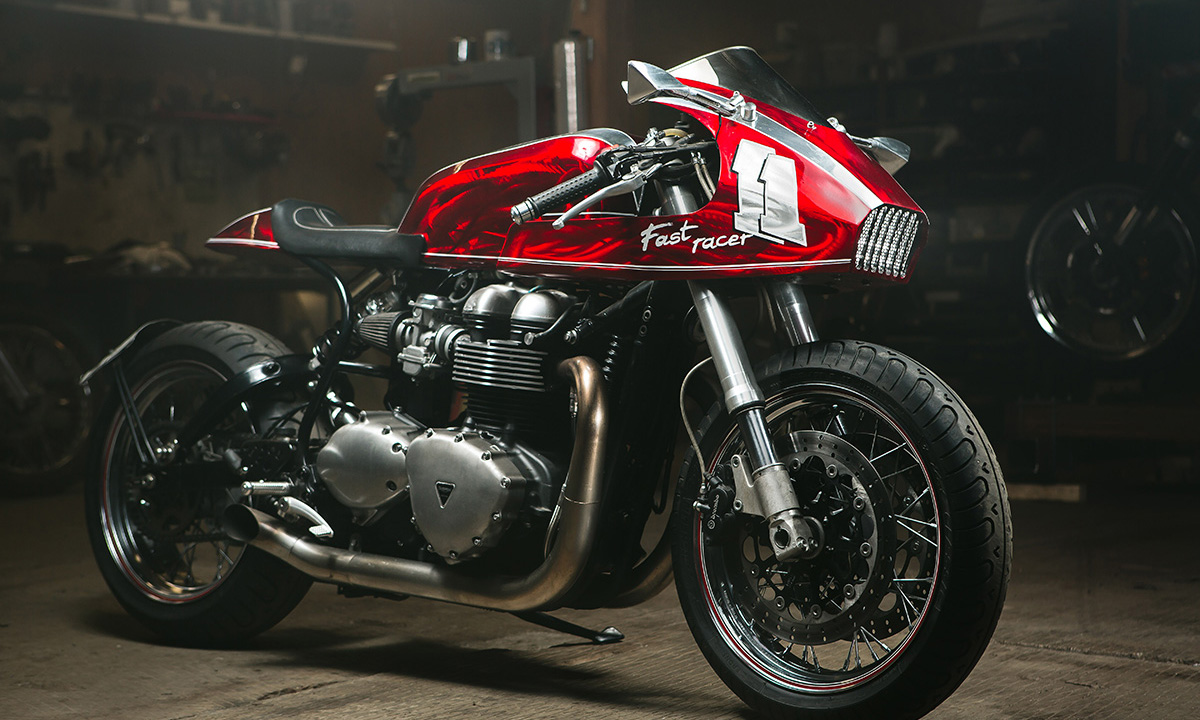 Dubbed as the "Fast Racer," the bike features a front fairing that takes design cues from early jet intakes, hiding LED headlights beneath the nosecone's grill. The front indicators are integrated into the mirror stems, keeping the front-end uncluttered, and a tiny, circular taillight sits in the center of the tail. The aluminum bodywork has a mixed candy red and black livery with silver striping and white highlights.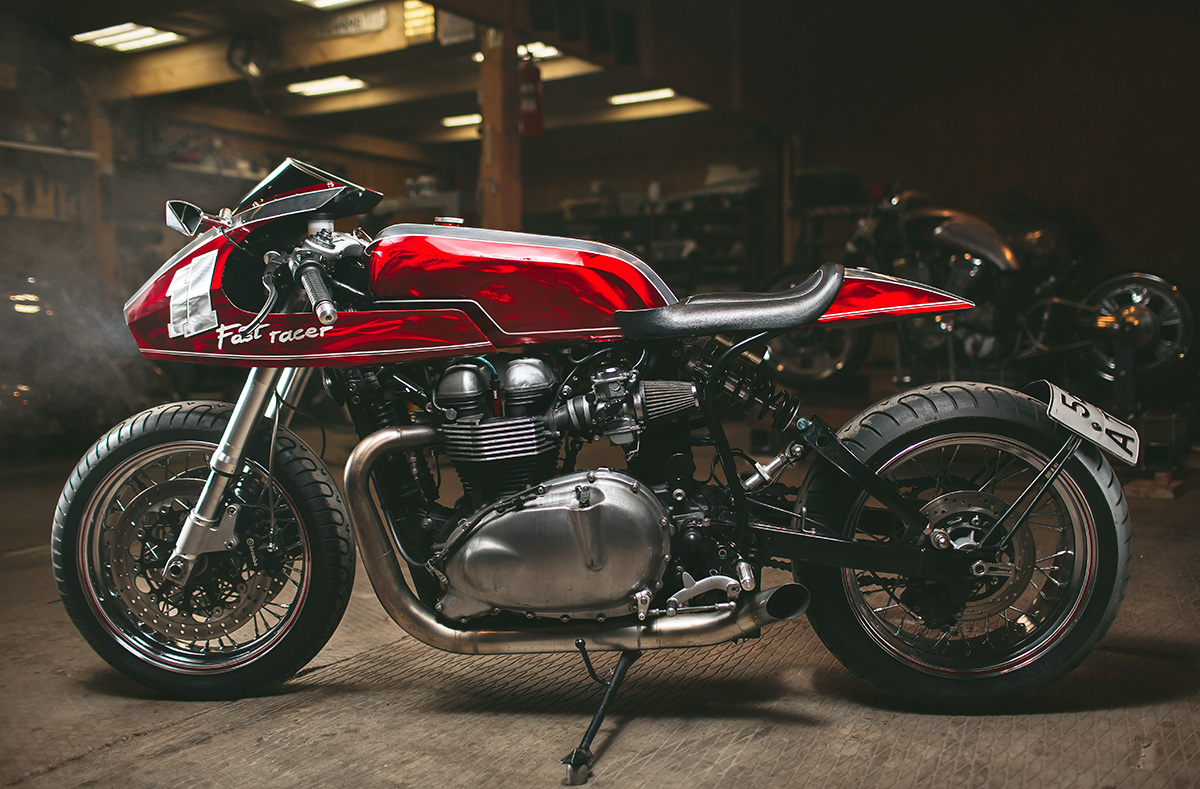 The motorcycle features Brembo braking hardware on 17″ rims both front and back. The engine was also enhanced with a Power Commander, K&N filtration, and a custom set of short bobber-style single pipe exhausts. According to TCD, the motorcycle was dyno-tested and produced over 70ft-lbs of torque and 70 horsepower at the rear wheel.
Photo Source: TIMOKHIN CUSTOM DESIGN