Long time friends, racers and bike builders Dominik and Havana formed their workshop, Moto Essence, back in 2015. Dominik was an accomplished motorcycle restorer and Havana an experienced mechanic who earned his stripes on and alongside racetracks around Germany and the EU.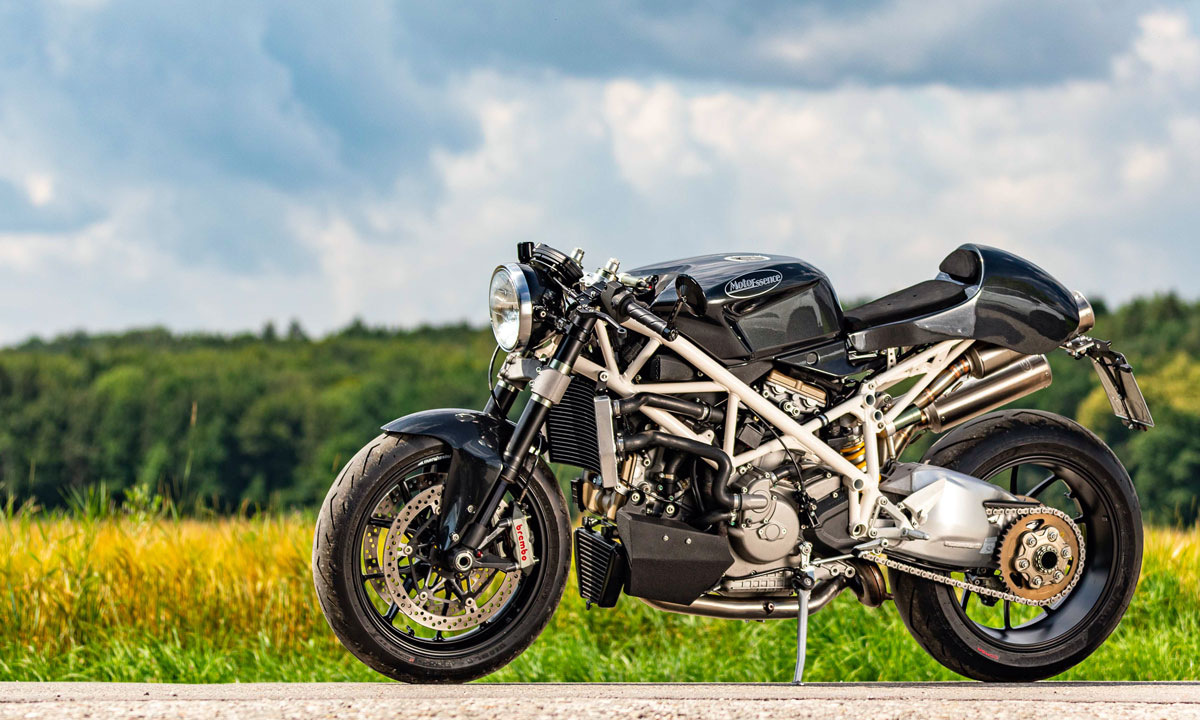 At their workshop located to the south-west of Munich, they offer general restoration and servicing, but what excites them most is building bespoke bikes. After a customer came to them with crashed and corroded donor the pair set out to create the cleanest Ducati 1098 cafe racer they could. They call the finished product 'Le Veuve Noir' aka 'The Black Widow'.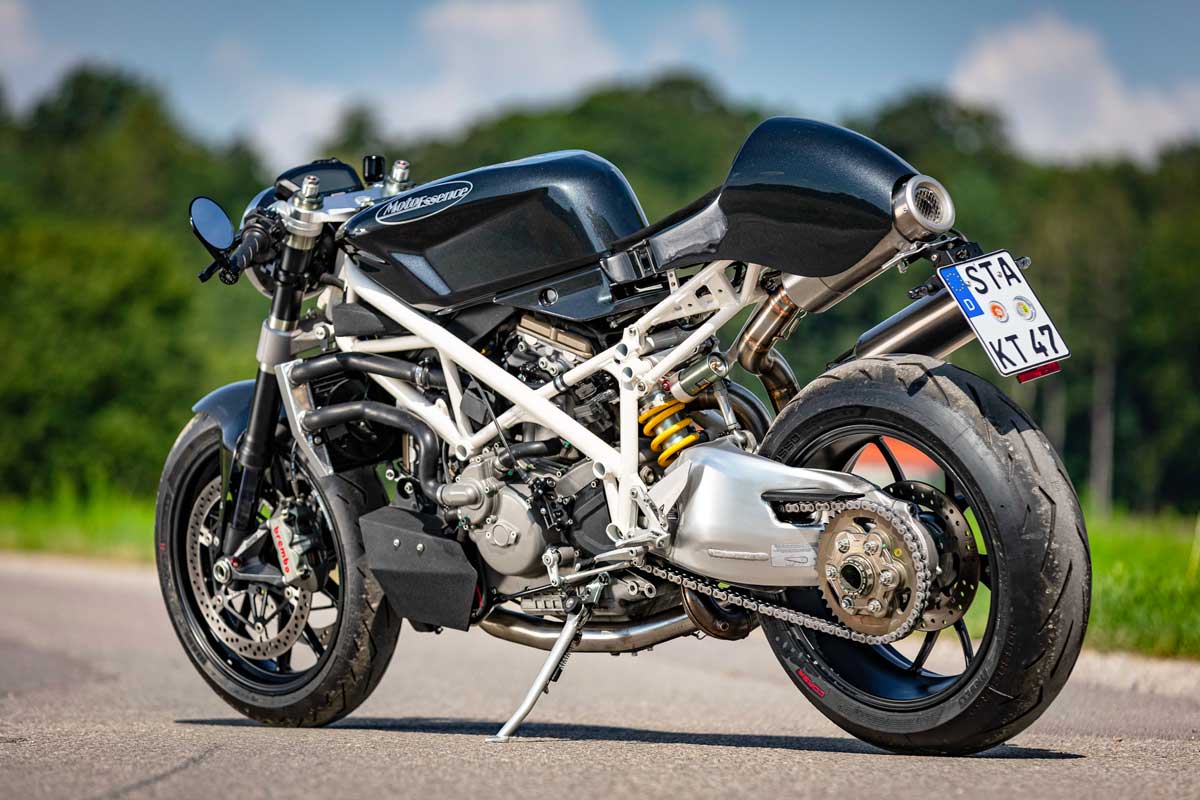 When Dominik and Havana first acquired the 1098, it was in pretty bad shape having been in a crash and suffering from extensive corrosion. This meant a complete nut and bolt tear down had to take place before they could begin. Once they'd cleaned up all the rust the pair set about turning the 1098 into a lean, mean cafe racer.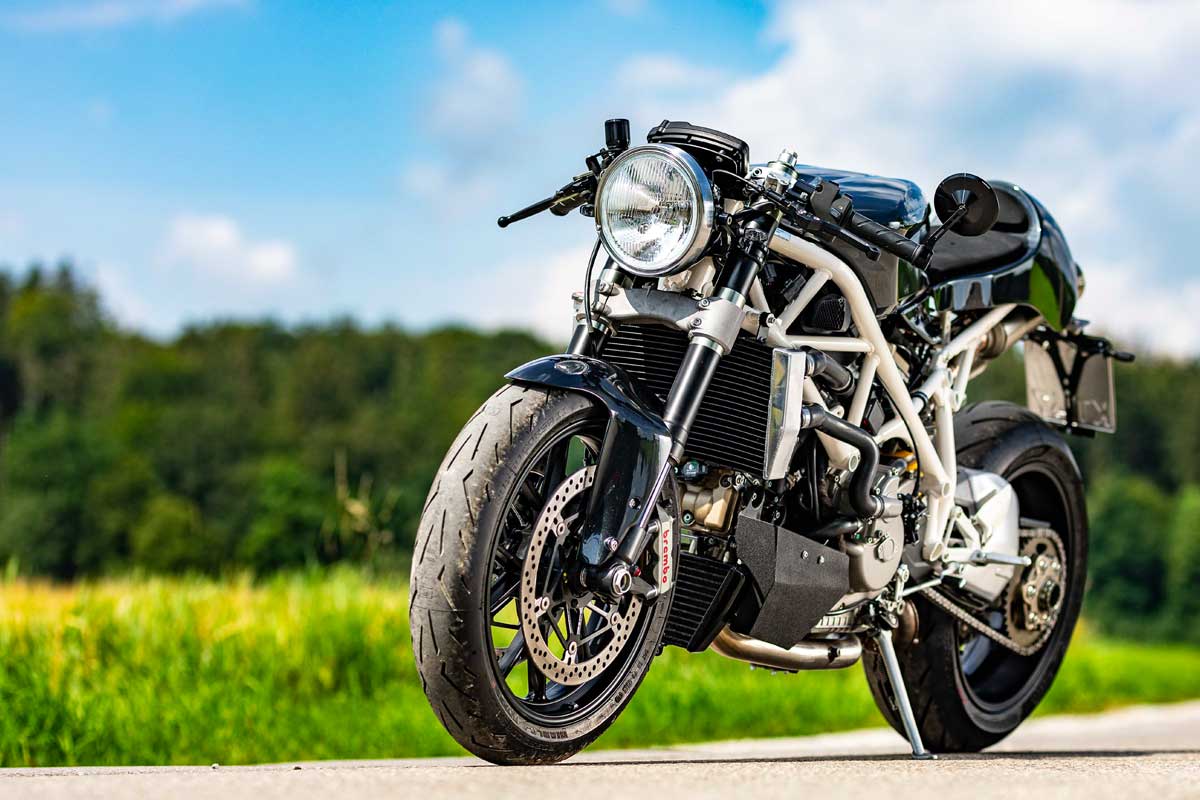 The biggest challenge here was hiding the extensive wiring that was once concealed by bodywork. To make matters worse they had to do it without modifying the harness since Ducati's modern wiring is notoriously temperamental.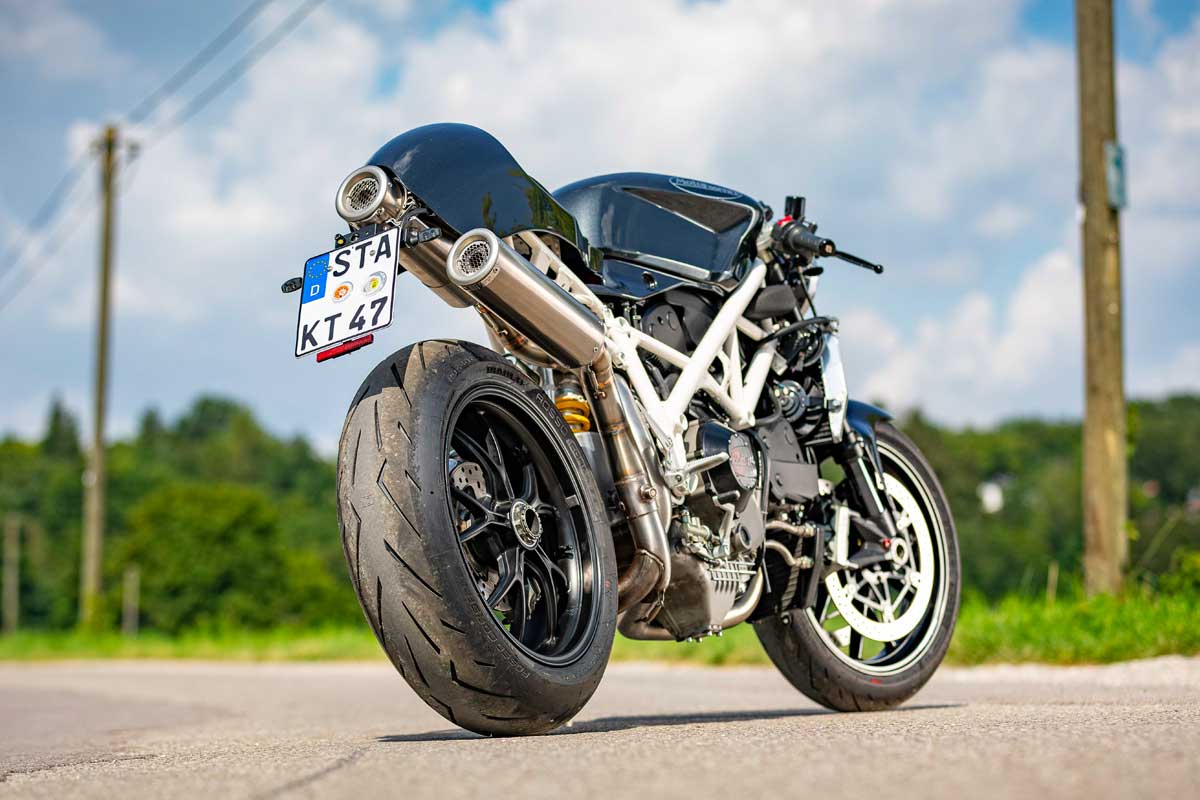 As you can see the boys succeeded in their task. Along with creating a clean aesthetic from every angle, they added a good dose of classic cafe racer styling. The icing on the cake here though is the striking asymmetrical GPR exhaust inspired by the Aprilias ridden by 250cc world champions Loris Capirossi and Tatsuya Harada.
Source: MOTO ESSENCE