The Yamaha SR400 was the poster child of the "new wave" custom scene back in '08/'09. Thanks to workshops like Deus Ex Machina and the multitude of stunning custom SRs built by Japanese enthusiasts, the evergreen thumper left a lasting impression on custom enthusiasts worldwide.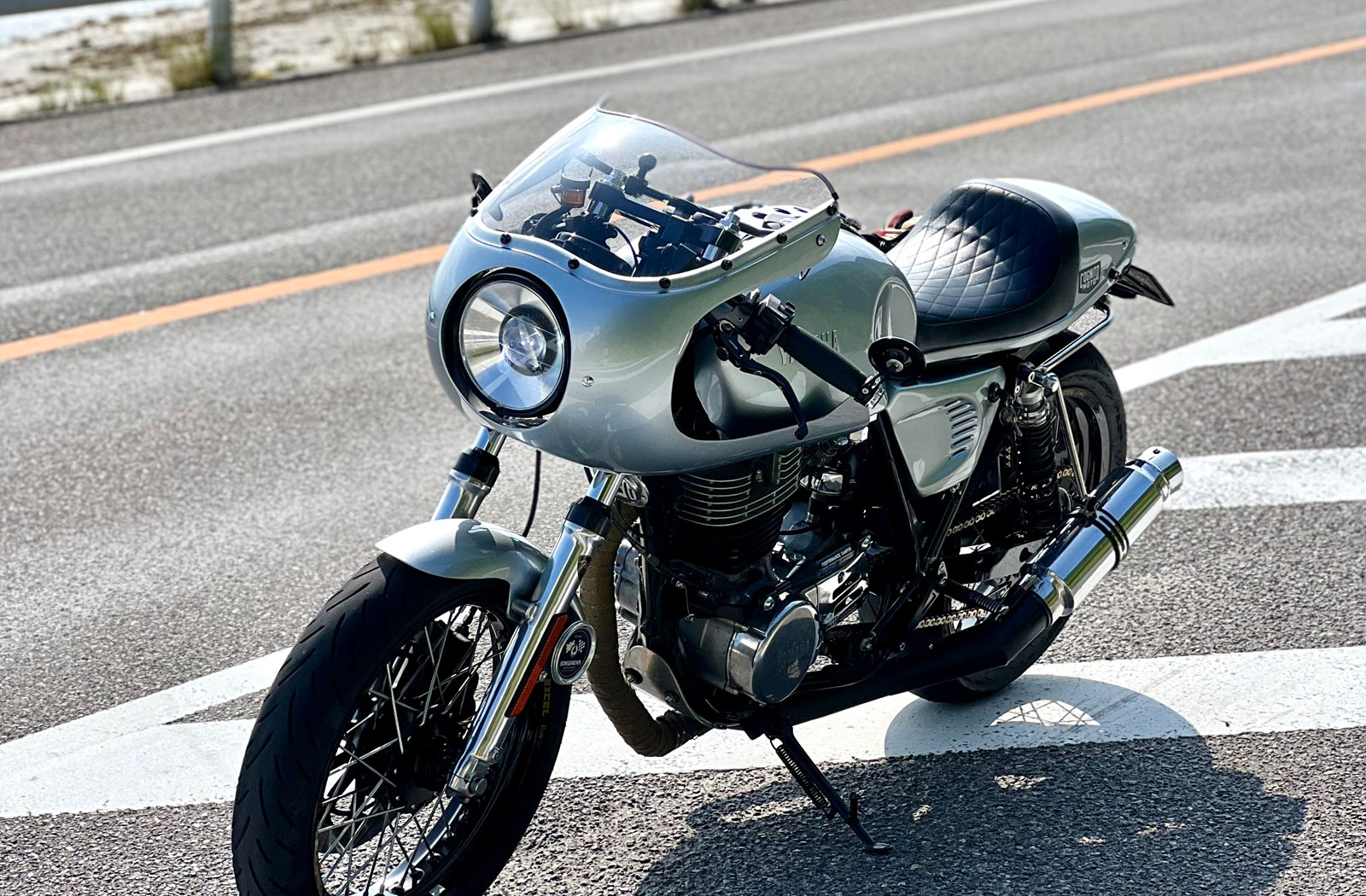 Unfortunately, Yamaha put an end to the SR's impressive 43-year production run in 2021, but that hasn't made the Japanese icon any less appealing. Cafe racer styled builds are a hot favourite with SR owners and this beauty by Japanese SR enthusiast Makato (Mac) Endo is an excellent example of how it's done right.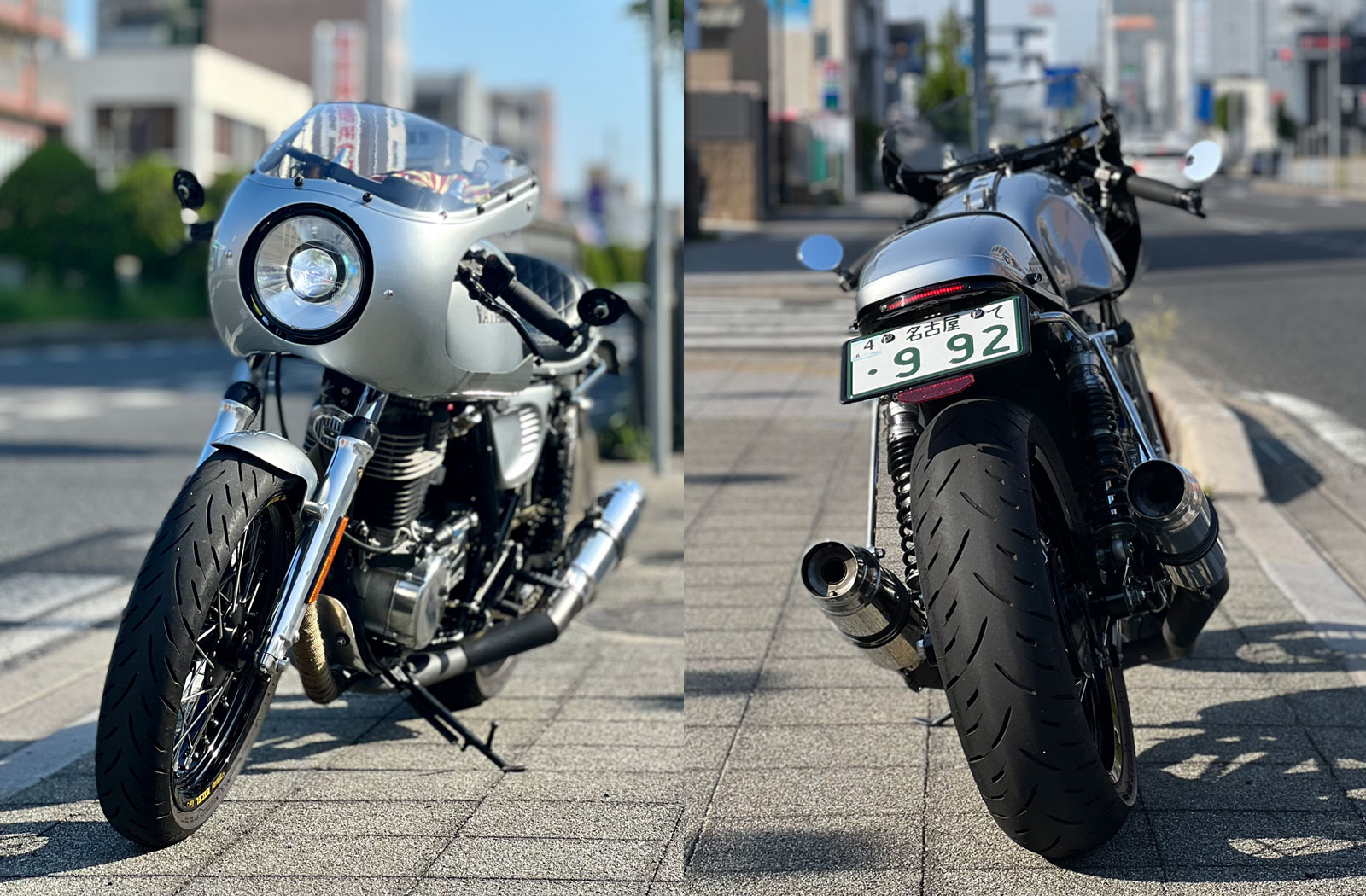 Mac has owned his beloved 1996 SR400 for more than 20 years. This latest iteration of the bike was 7 months in the making and has seen it reimagined as a "neo-cafe racer". Mac kicked things off by handpicking a long list of aftermarket parts to fit to the bike. He then took his SR along to the workshop of Flakes Customcycles. Under Mac's instruction, Flakes tore the SR down and began rebuilding it using his trick new parts.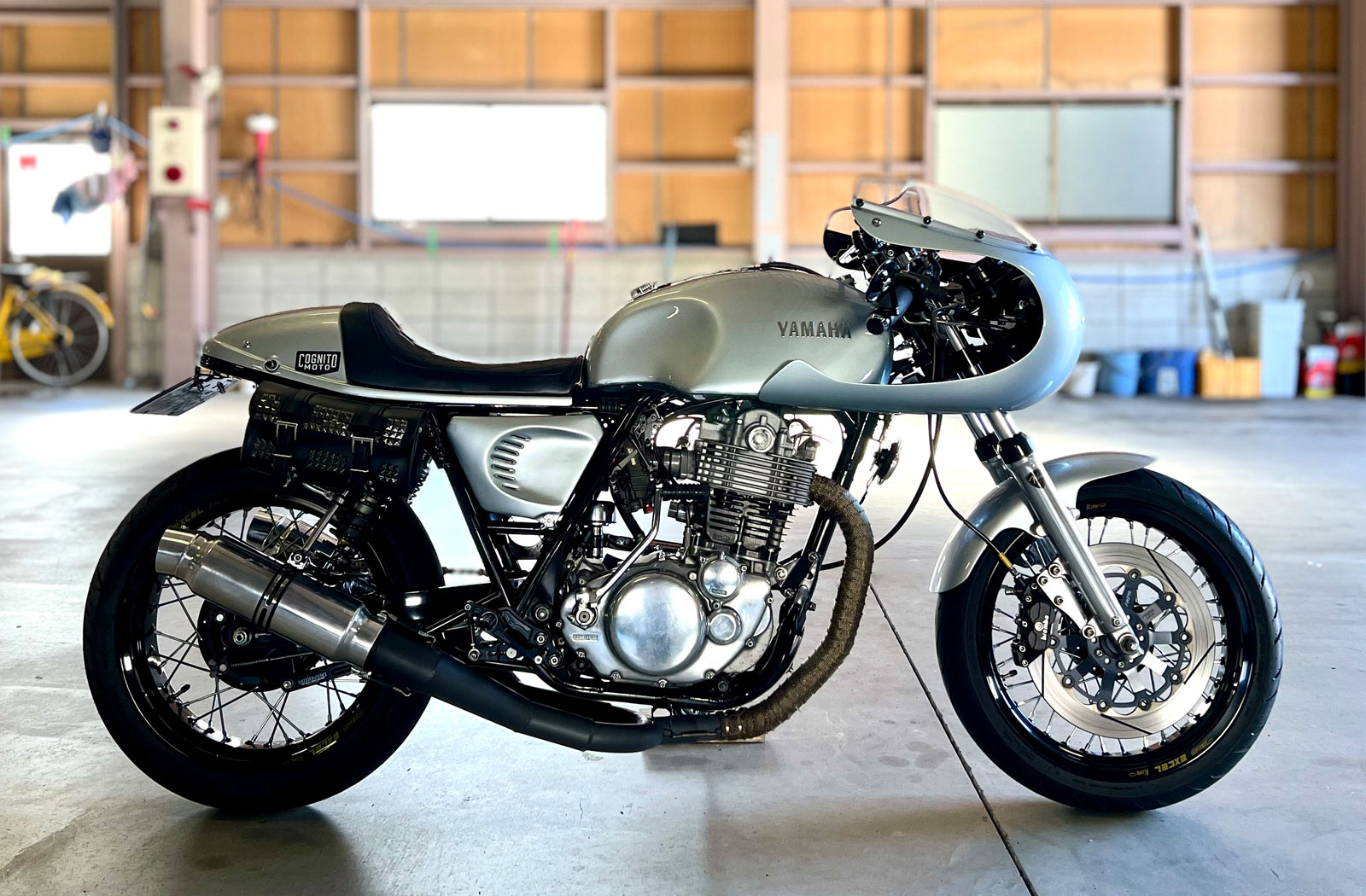 Some of the stand-out features of this SR400 cafe racer are the rubber-mounted BSA Brooklands alloy fuel tank and a Peyton Place cowl. There's also a custom twin exhaust system and a set of Imola-style side covers. And the Cognito Moto and Motogadget gauges behind the fairing sit in a custom-made dash of Mac's own design.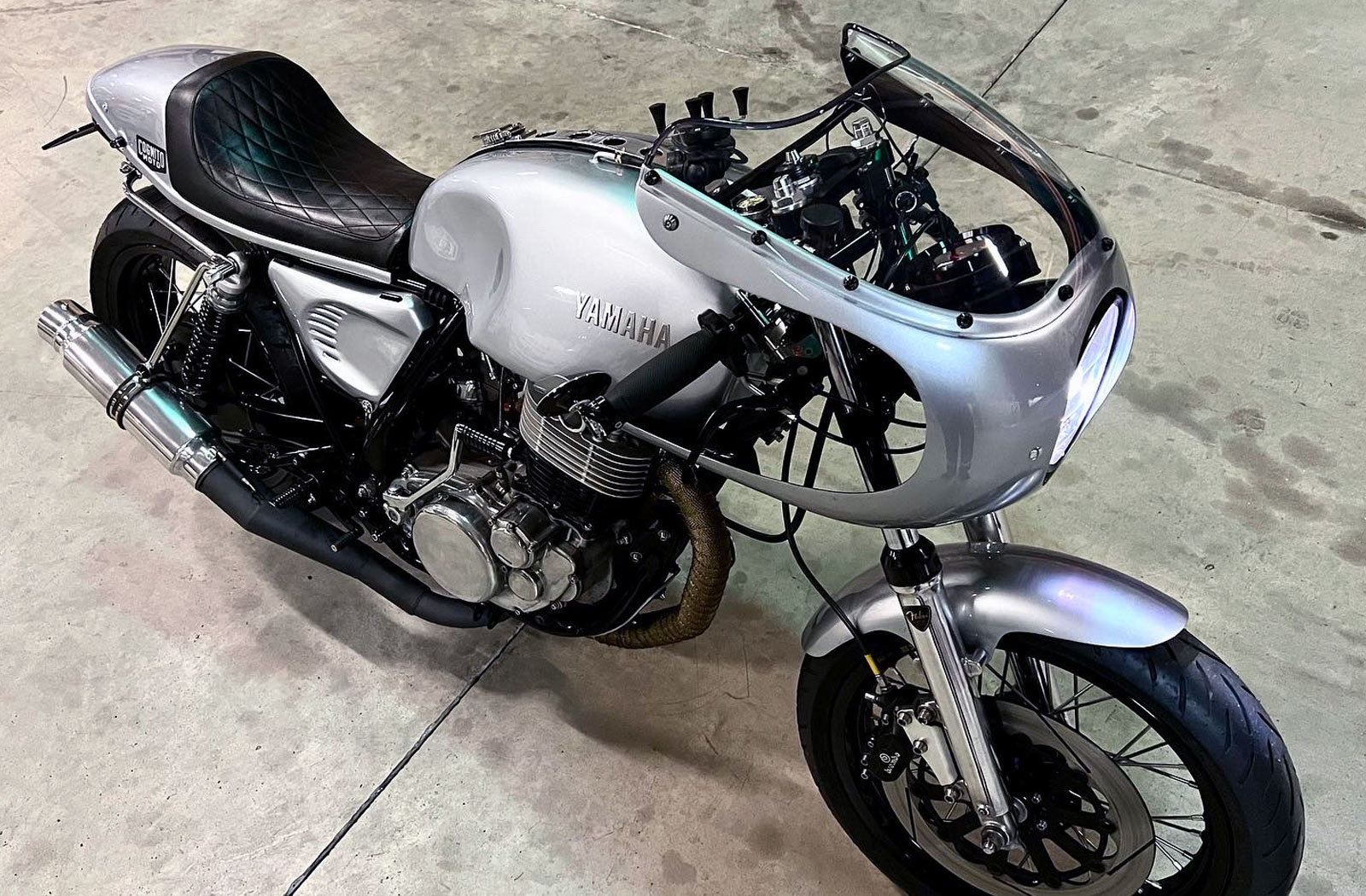 Although the complete build list on this striking Yamaha SR400 runs as long as your arm the finished result is impeccably clean and uncluttered. Its custom builds like this beauty that will have people seeking out Yamaha SR400s for their own projects for years to come.
Photo Source: FLAKES CUSTOMCYCLES