Revival Cycles possesses the remarkable ability to breathe new life into aging Moto Guzzis, granting them a refreshed appearance, or to imbue new Guzzis with a vintage allure, depending on your preference. The Austin, Texas-based workshop has taken a 2010 V7 Classic, a 750cc V-twin roadster, and transformed it into a timeless masterpiece, featuring a striking bare-metal aesthetic.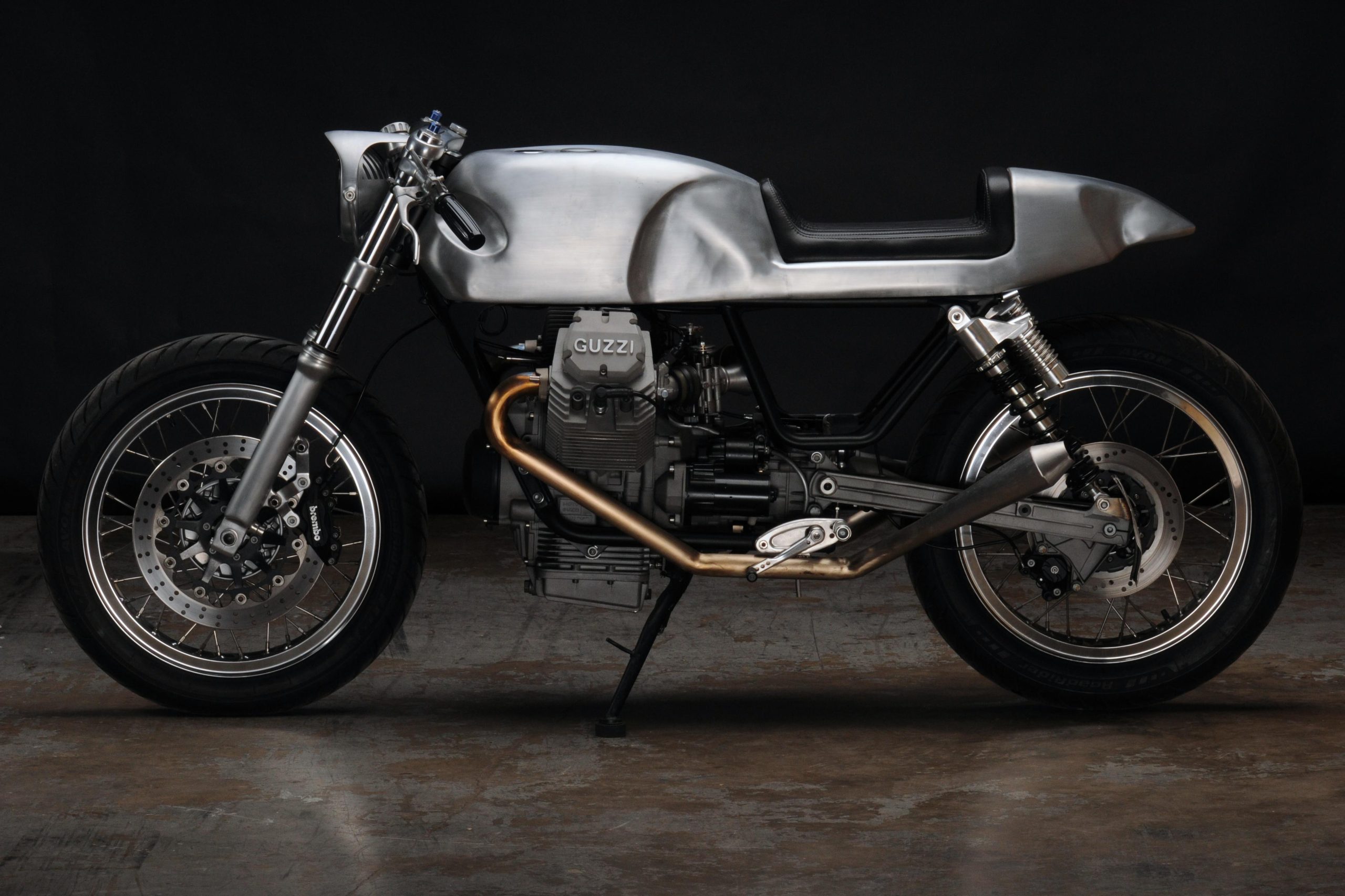 The process commences with the removal of the stock bodywork, paving the way for Revival's own creation: a meticulously crafted, one-piece gas tank and tailpiece. Nestled between the tank and rear cowl is a handcrafted leather seat pad, elegantly bridging the gap. On the chassis front, the original front end is replaced with multi-adjustable conventional forks sourced from the Yamaha R6S, seamlessly secured by custom CNC'd triple-clamps.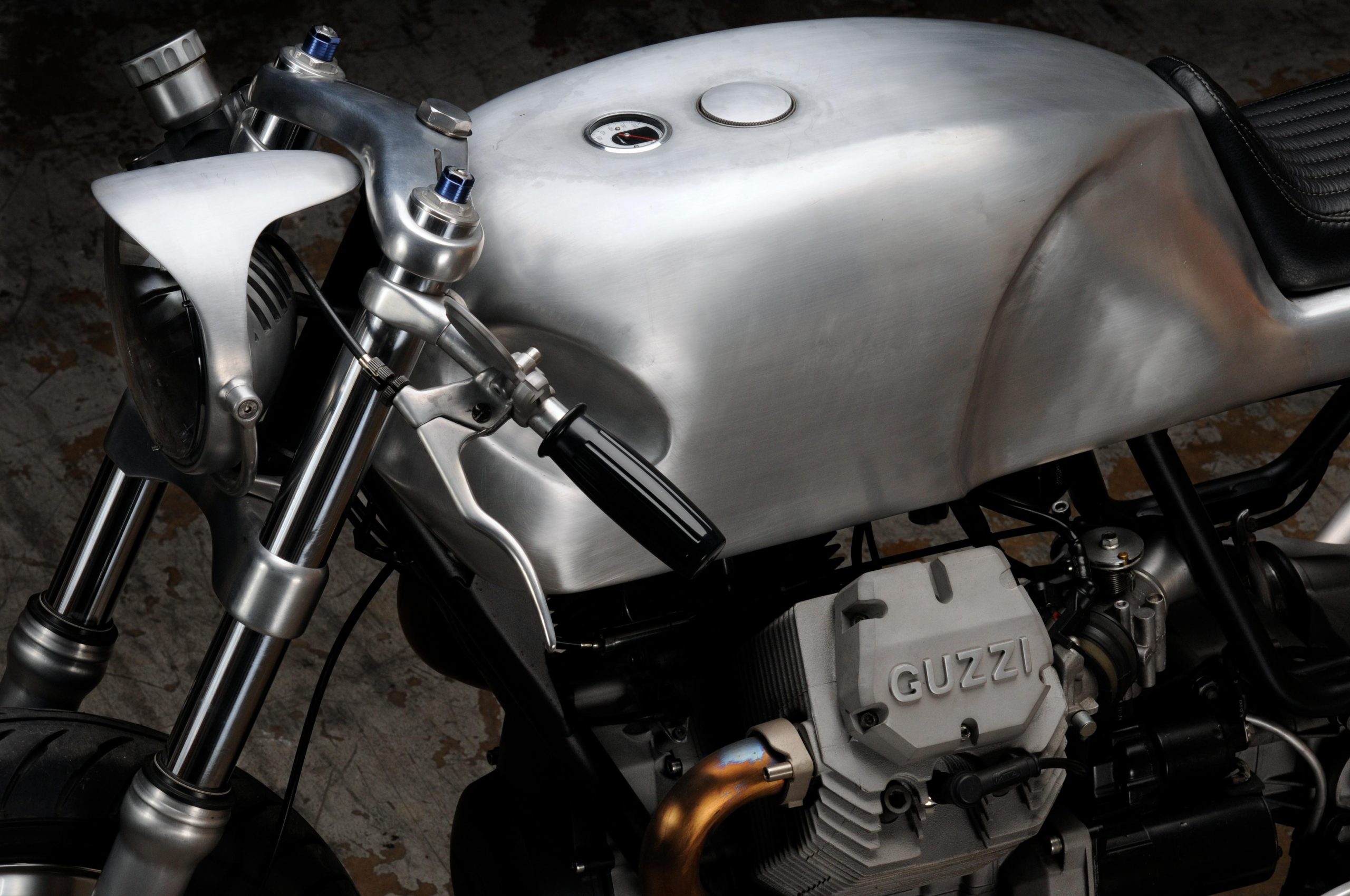 To control the rear suspension, a pair of Works Performance shocks, meticulously tuned to Revival's specifications, is installed on the stock alloy swingarm. To amplify the café-racer vibe, shouldered alloy rims, skillfully laced to the stock V7 hubs, are incorporated.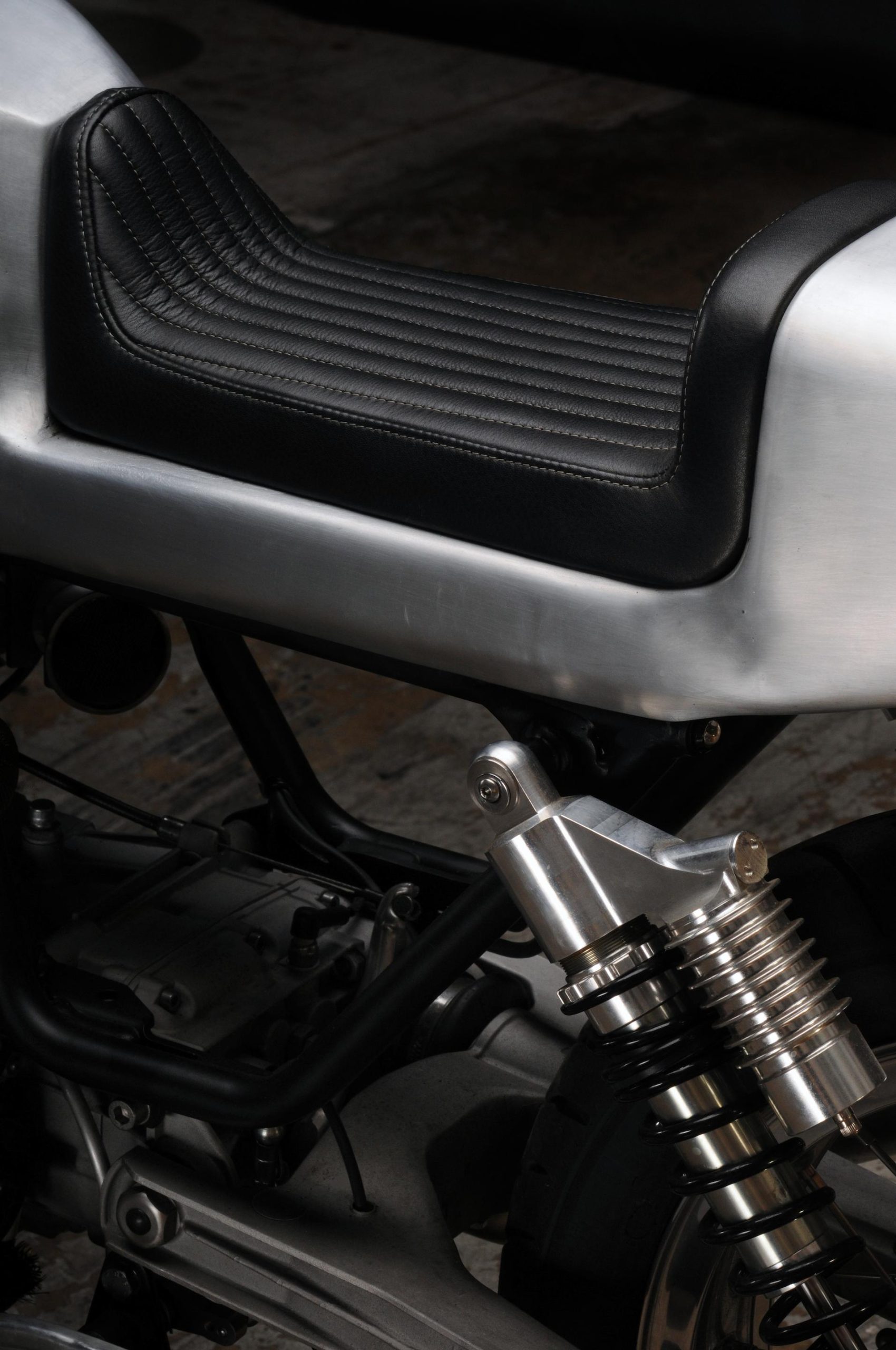 Simultaneously, while these modifications take shape, the engine is detached from the frame, disassembled, and subjected to a thorough media-blasting process, stripping away its black paint and revealing a natural satin finish. Once reinstalled, the engine is paired with a custom stainless-steel exhaust system, boasting twin peashooter mufflers that exude a spirited presence.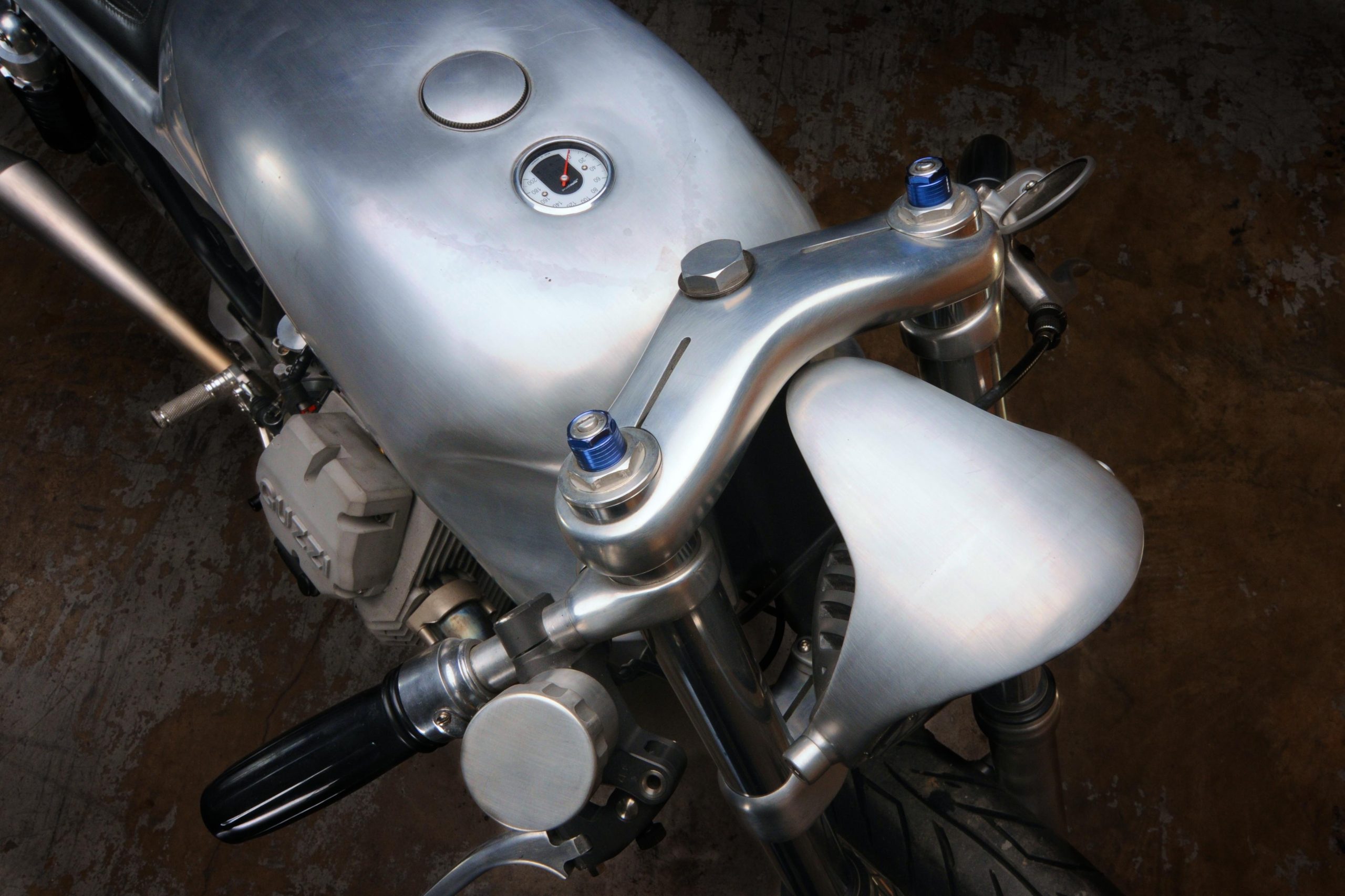 Revival's unwavering commitment to detail is evident throughout the entire build. From the spun-alloy velocity stacks to the discreetly concealed sidestand and impeccably designed rearsets, there is an abundance of visual delights to behold.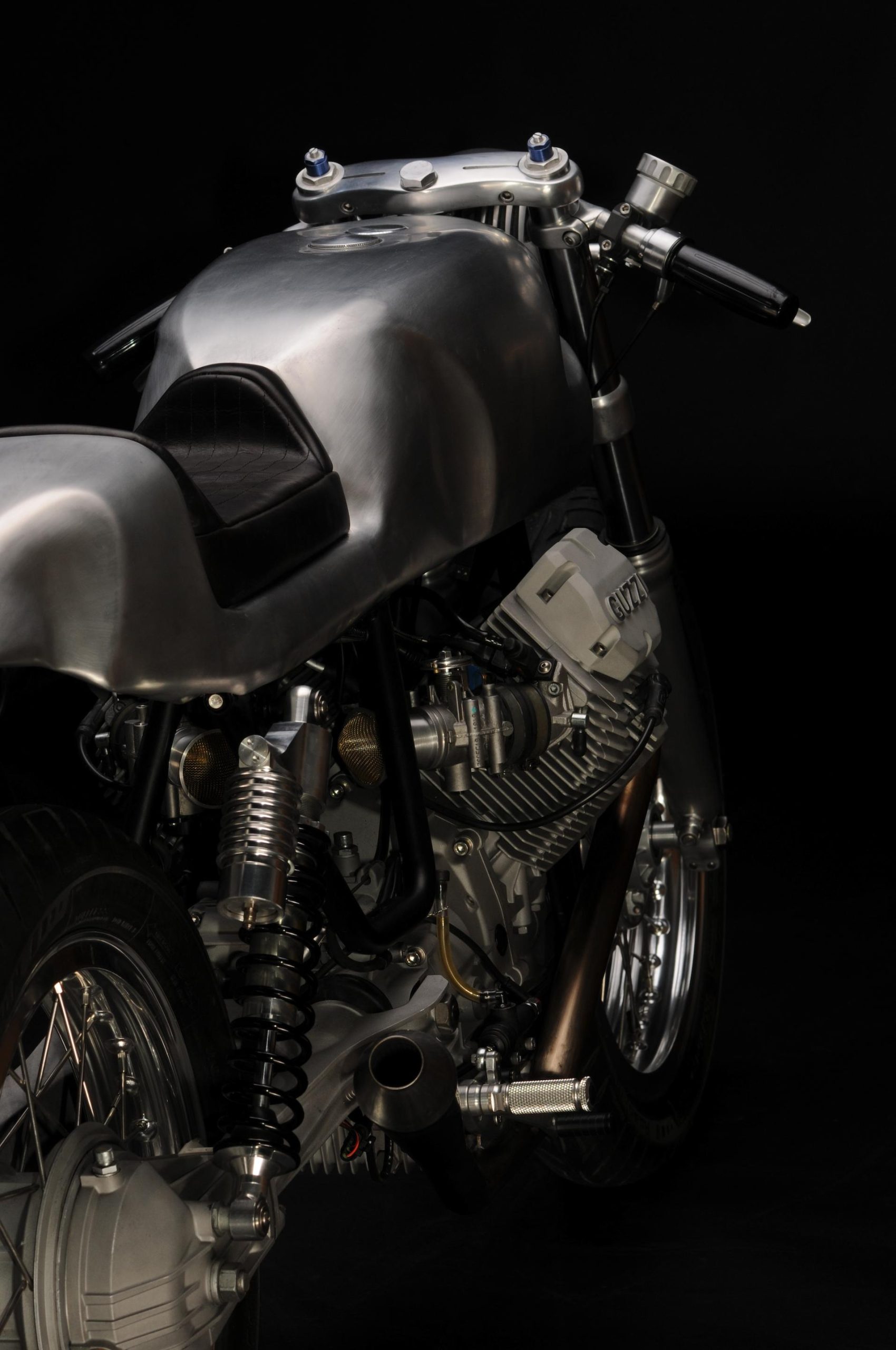 What remains hidden from view is the deftly repositioned and decluttered stock fuel-injection system and electronic components, ingeniously integrated with a tunable fuel module. The gas tank is adorned with a multifunction Motogadget speedometer, flawlessly embedded into its surface, leaving the handlebar clamps unobstructed and exquisitely clean.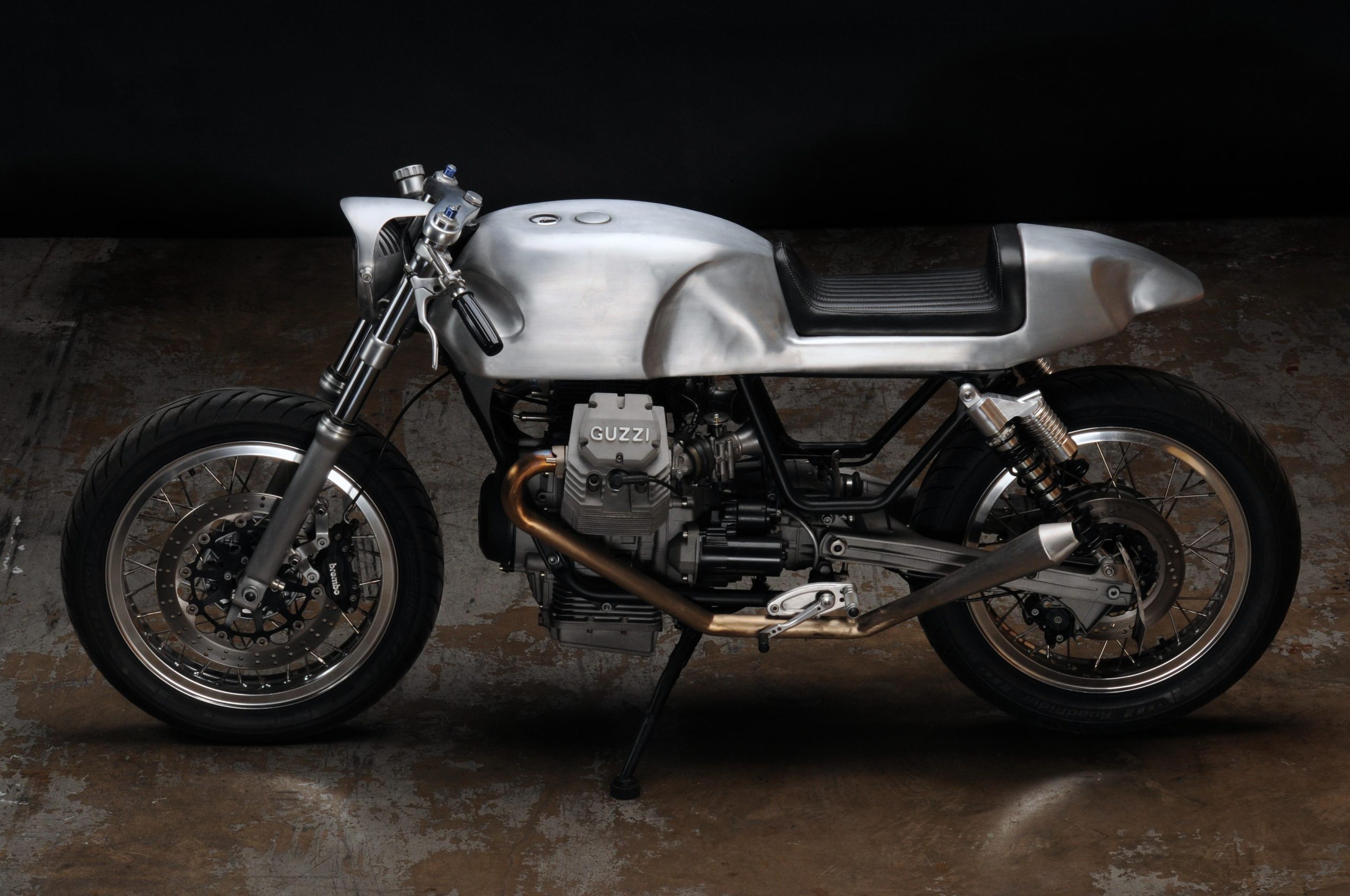 Source: Bonhams