The Bavarian Cafe of Costa Mesa, California, undertook a cafe racer-style modification of this 1983 BMW R100 around 2013. The transformation involved a comprehensive overhaul, including the upgrade of the air-cooled 980cc opposed twin to a 1,000cc configuration with custom cylinders and pistons.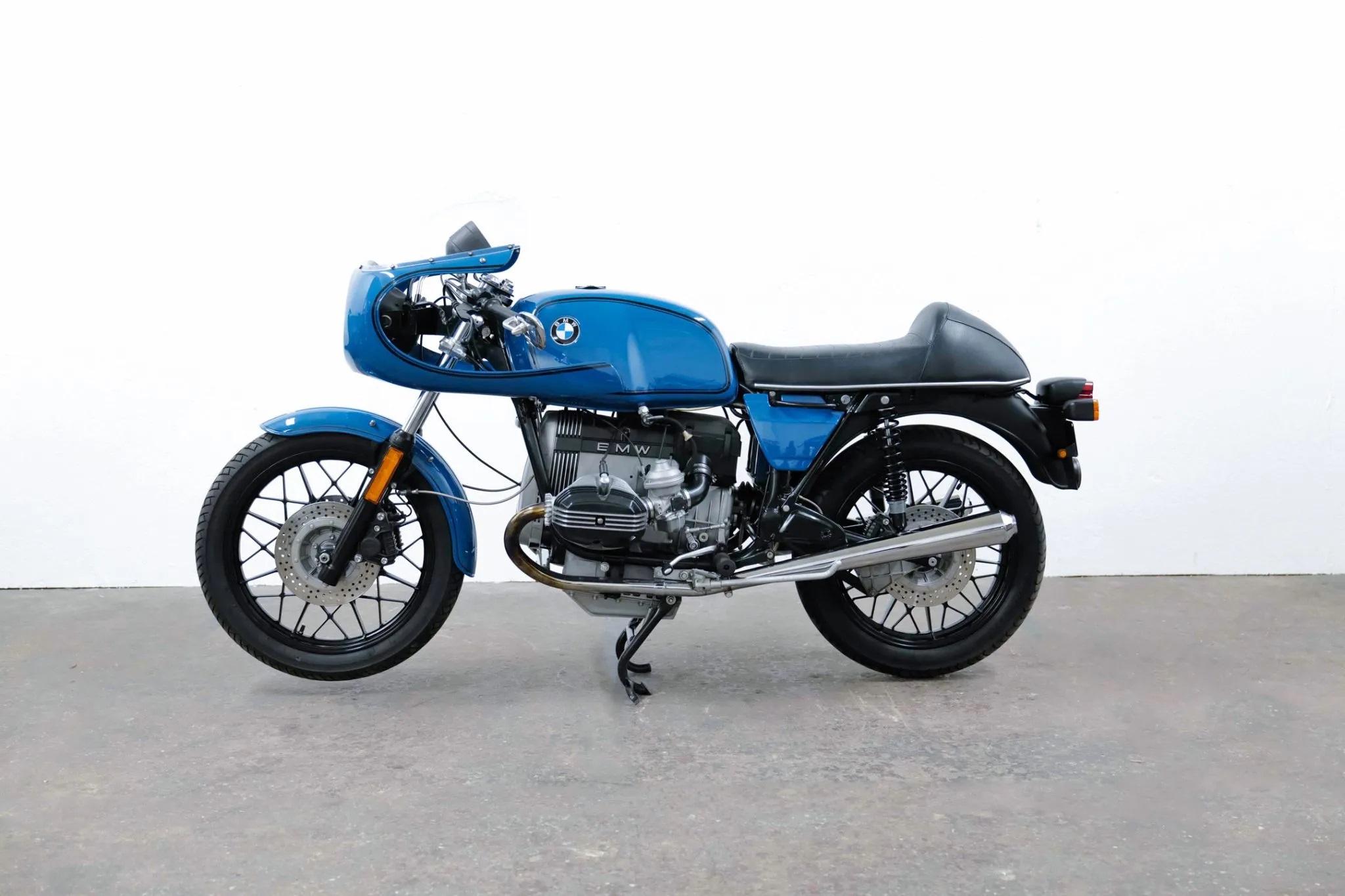 The bike was further enhanced with a distinctive quarter fairing, a Giuliari solo seat, Hagon shocks, Tommaselli clip-on handlebars, a set of triple-disc brakes, and a dual exhaust system equipped with Hoske silencers. To complete the makeover, the entire motorcycle was refinished in a striking Laguna Seca Blue.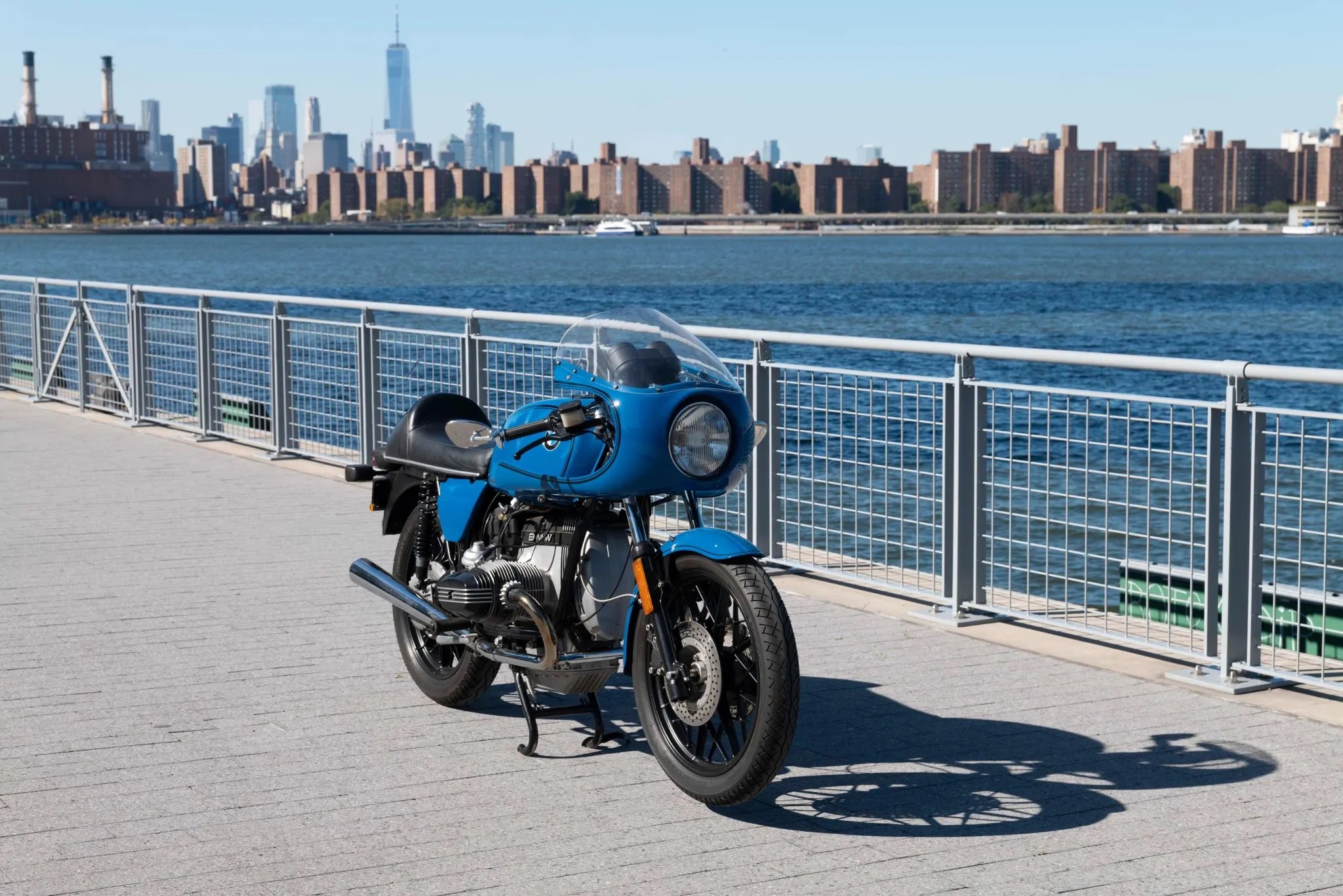 Notable features of this modified BMW R100 include painted alloy wheels, a five-speed transmission, an enclosed driveshaft, the convenience of an electric starter, a capacious 6.3-gallon fuel tank, dual Bing carburetors for optimal performance, bar end mirrors for enhanced visibility, and both center and side stands for added practicality.
Source: Bring A Trailer